Welcome to the inaugural issue of our latest newsletter, the Rachel Carson Council Coasts and Ocean Observer. With each issue, our staff and contributors will explore a sea of news and information, curating and bringing you the best studies, stories and resources to stay informed about the latest events and discoveries on the shore and beyond. For with knowledge, we have the power to act and make change. Read on for the latest stories, RCC writings, actions and reflections. For even more, click here to visit the Coasts and Ocean section of our web site.
Coasts and Ocean News


Fish are critical to global food security. Unfortunately, recent news casts a grim forecast for the future of fish populations unless strong, urgent action is taken. Climate change will render the ocean inhabitable for the majority of fish species. The stress of warming oceans is compounded by overfishing and a lack of protected fish habitats off U.S. coasts. In June, the Trump administration removed protections for the Northeast Canyons and Seamounts Marine National Monument despite there being no evidence that conservation has hurt commercial fisheries––another clear signal that Trump is working against science-based management.

Between the Blue New Deal and a Bill to Block Offshore Drilling, There Are Exciting Recent Developments in Ocean Policy.
In an interview with Yale Environment 360, marine biologist Ayana Elizabeth Johnson shares how her work in ocean conservation is tied to social justice and climate: Ocean Justice: Where Social Equity and the Climate Fight Intersect
Deep Sea Mining Would Unearth Minerals Used in Technology, But at What Cost?

What Will Coastal Flooding Do to the U.S.?
New Studies Show Flooding Threat Not Limited to the Coasts.
Are You at Risk?
Action Alert: Say No to Seismic Blasting

Write your Senators and Member of Congress today! Demand passage of the Atlantic Seismic Airgun Protection Act, S. 828 and H.R. 1601, introduced by Sen. Cory Booker (D-NJ) and Rep. Don Beyer (D-VA-8) Click here to take action!

Seismic blasting kills fish and can injure and deafen marine mammals. Dolphins and whales are acoustic creatures; they depend on sound to locate food sources, find mates, and navigate. The North Atlantic Right Whale is critically endangered. Seismic tests could push this species to extinction.
Why care about whales, anyway? What is it about whales that moves us?
"We know enough about whales to fill many books. But we know a fraction. Beneath the curving blue horizons, most whale and dolphin species remain near-total strangers to us." - Carl Safina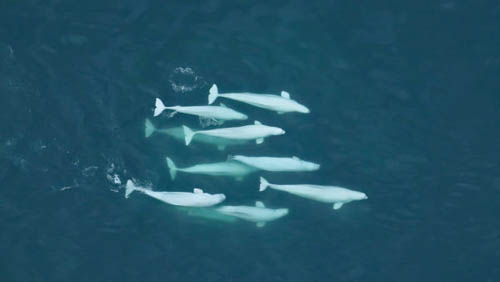 Perhaps part of what makes whales charismatic is the similarities we share with them. A recent study revealed that beluga whales form relationships, not only with close ki,n but also with unrelated individuals, much like humans.

But while some species of whales have social networks like our own, whales are still, of course, quite different from us. We see whales at the surface, glimpsing creatures that dive to unfathomable depths.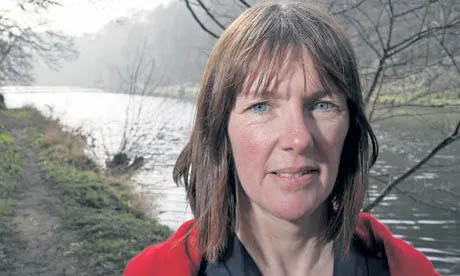 "What is it about whales?" muses nature writer Kathleen Jamie

"They're just … big and out there. Like Everest. Whales are real, in the world, but they're also half-mythic, and we respond to that. Our relationship with them seems to be the point at which we have our best and worst arguments with the natural world. Industrialised whaling, and the end of it: we're capable of both." - Kathleen Jamie

The same is true of seismic blasting: we are capable of ecological degradation, but we are also capable of ending it.
There is still time to act.
Recent Writings from the Rachel Carson Council

Rachel Carson and the Ocean by Bob Musil.
Climate Injustice in Florida by Andrei Santos.
Opening the Doors for Future Marine Scientists by Kendall Jefferys.
Dive Deeper: Books and Essays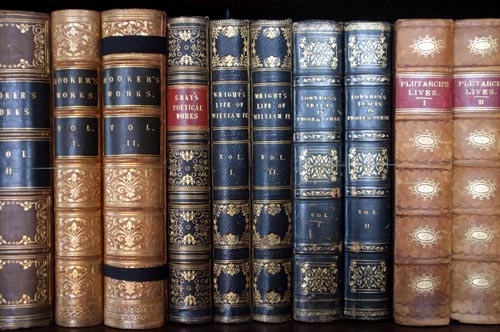 As travel is restricted, many are not visiting the coast this summer. You can still safely immerse yourself in books and essays that will take you to the shore and beyond.
What a Fish Knows: The Inner Lives of Our Underwater Cousins by Jonathan Balcombe
"My book aims to give voice to fish in a way that hasn't been possible in the past. Thanks to breakthroughs in ethology, sociobiology, neurobiology, and ecology, we can now better understand what the world looks like to a fish, how they perceive, feel, and experience the world." - Jonathan Balcombe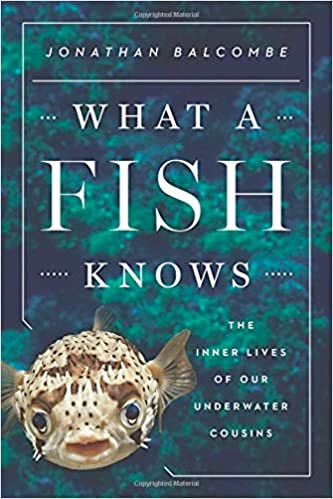 It's easy enough to identify with and delight in the ocean's charismatic megafauna, plunging, spouting, tail-slapping whales and leaping, smiling dolphins. But they are, after all, mammals, as are we, who, with binoculars dangling, hang off the sides of boats to gain a glimpse or a gorgeous photo of them. But what about gill-laden, water-breathing fish? We see them on ice in markets, big eyes glassy and frozen, skin, slick and scaly. We see them on plates cut into fillets or bathed in butter and almonds. Or we catch them — posing proudly, triumphantly as they hang from a hook. In his New York Times best-seller, Jonathan Balcombe, Director of Animal Sentience at the Humane Society Institute, looks at us and the world as seen and felt by fishes. (He has foregone the term fish since it turns these wonderful animals into faceless masses to be swept up and slaughtered, much like cattle. We are less likely to destroy Elsie the cow.)
Drawing on the latest studies, Balcombe shows that fish feel pleasure and pain, communicate in complex ways and, yes, can hear that fisherman walking up to streamside. What Carl Safina has done for elephants and other land animals in Beyond Words: How Animals Think and Feel, Balcombe has done for the once cold, unfeeling fish.
Click here to buy What a Fish Knows: The Inner Lives of Our Underwater Cousins
Great Waters: An Atlantic Passage by Deborah Cramer
"A possible way to understand Atlantic is to see beyond ourselves, to let the lines of our own self importance fade. Then, perhaps, each of us can hear the water resonate and sing." –Deborah Cramer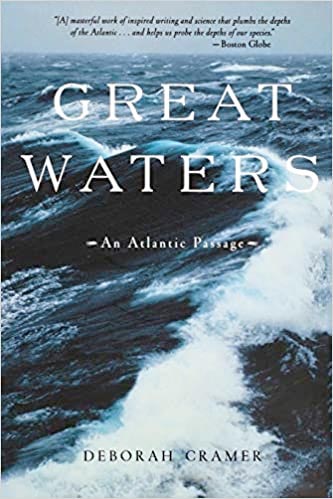 Maybe you have skirted the edges of Atlantic's surf, bobbing in and out like a sand piper, looking out at waves rolling in from the horizon. Maybe you wondered what lay beyond, what it would be like to cross the water before your eyes. Great Waters takes you on that journey in a book beautifully balanced between meditation on our place within this blue planet and scientific evidence on how we are rapidly changing it. Compiling decades of scientific research in a lyrical recount of Atlantic's plight and beauty, Great Waters is not only a delight to read but also an information-rich book to refer back to. Cramer's journey traces a full circle, moving offshore, into the open sea, and back again. "There is wonder and beauty and majesty in [Cramer's] writing­­– and passion in her plea to return Atlantic to wholeness. Great Waters is the sequel Carson herself would have wanted to write," writes Rachel Carson biographer Linda Lear.
Click here to buy Great Waters: An Atlantic Passage
For more ocean books, check out this list of summer reads recommended by the National Marine Sanctuary Foundation.
Films and other Resources
Film Screening: The Map to Paradise
Click here for the online event available August 1st-14th. Click here to watch the trailer

From Executive Producer Martin Sheen, THE MAP TO PARADISE is an adventure-filled and spectacularly gorgeous tale about the birth of the global movement to protect the sea. From underwater worlds of ice to glistening coral sanctuaries, discover what it takes to build a movement and to create positive change. Filmed across six continents, the filmmakers have set out to challenge the mainstream narrative of hard-hitting environmental documentaries with a "doom and gloom" message, and replace it with one of hope and courage. Along the way, we meet a prince, a president, a pirate, and also an island chief — among others — who are all playing a role in the quest to save the planet. Mixing colourful character-driven stories and hand-rendered animations, THE MAP TO PARADISE is a rare urgent environmental wake-up call that retains a sense of awe and wonder for the kind of beauty that is still possible. Featuring Prince Albert II of Monaco, President of Palau Tommy Remengesau, National Geographic Explorer Enric Sala, and Sea Shepherd's Captain Paul Watson, with original music by Emmy award-winning composer Daniel Clive McCallum. Visit www.themaptoparadise.com for upcoming screenings. Instagram/Facebook @themaptoparadise
Hidden Pacific
Join us for a unique, behind-the-scenes look into the deep blue waters, vibrant coral reefs, and pristine atolls of our Pacific marine national monuments and marine sanctuaries!
On August 13th, the National Marine Sanctuary Foundation will host a virtual advance screening of the film Hidden Pacific, along with a live Q&A with filmmaker Ian Shive, as part of the Foundation's Blue Beacon series.
The deep blue waters of the Pacific Ocean are teeming with life. Islands that barely rise above the ocean's surface are home to massive seabird rookeries, and underneath the waves, vibrant coral reefs that give life to species found nowhere else on Earth. These wild and wondrous protected waters encompass the healthiest coral reefs in U.S. waters as well as some of the most pristine atolls on Earth. They also help safeguard a rich cultural history that spans millennia—from Polynesian sacred sites to World War II battlegrounds.
Explore these wondrous places through Hidden Pacific, a pioneering film profiling the Pacific Ocean's protected and remote marine national monuments and national wildlife refuge islands. Then, join the National Marine Sanctuary Foundation for a live Q&A event on August 13th at 7:30pm ET/4:30pm PT/1:30 pm HT with filmmaker Ian Shive to discuss his film, the beauty and biodiversity of Pacific marine sanctuaries and monuments, and the need to protect them for our shared future. Click here to watch the trailer.
Call for Artwork!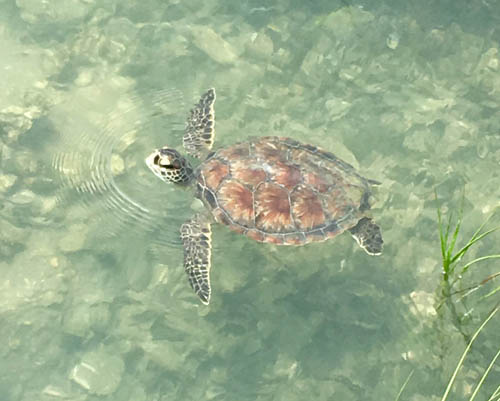 Are you an ocean-inspired artist? Send your work to office@rachelcarsoncouncil.org for a chance to be featured in the next Observer, RCC's Coasts and Oceans Newsletter. Please send file in .jpg or .png format. File size minimum: 1000 px wide @ 150 ppi.

The Rachel Carson Council depends on tax-deductible gifts from concerned individuals like you. Please help if you can.