October 2020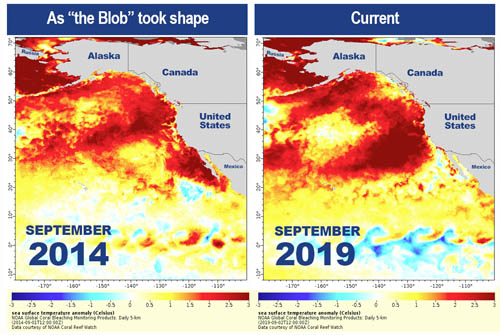 Recent marine science research has made multiple headlines this month. And the news isn't all positive: marine heat waves have become more than 20 times more frequent over the past 40 years due to human activity according to a study published last month in Science. These heat waves are damaging to marine organisms, increasing species' risk of disease and causing their food sources to migrate. And while climate change is warming and acidifying ocean waters, it can be easy to forget about the physical footprint of man-made structures on the marine environment – that is until a recent study quantified the area of sea floor disrupted by human infrastructure, which is 30,000 kilometers!
September also saw the end of Trump's plans for seismic blasting in the Atlantic – a relief for many who feared the devastating impacts of oil and gas exploration on marine life and coastal economies. But the offshore energy moratorium has an unexpected detail: it includes renewable energy. In this edition of the Coasts and Ocean Observer, find the latest ocean news, events, podcasts and recommended reads from the RCC.
RECENT NEWS
Offshore Moratorium Blocks Offshore Oil, Gas… and Wind?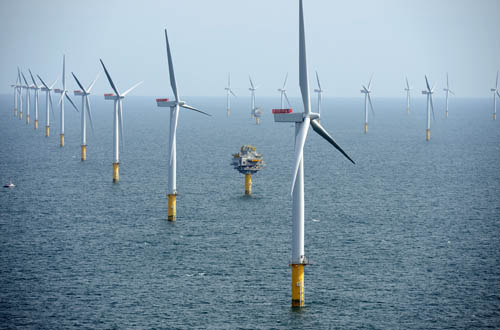 On Sept. 8, President Trump signed an order prohibiting offshore leasing for energy exploration, development or production off the coast of Florida, Georgia and South Carolina. Trump said Sept. 25 during an event he would add North Carolina and Virginia to the moratorium.

Though not explicitly stated in the executive orders, the Bureau of Ocean Energy Management has confirmed that wind energy is included in the withdrawal.
"The withdrawal includes all energy leasing, including conventional and renewable energy, beginning on July 1, 2022. No new leases will be issued offshore North Carolina, South Carolina, Georgia and Florida, for a 10-year period beginning July 1, 2022," Stephen Boutwell, BOEM spokesperson, told Coastal Review Online Wednesday. Read more at Coastal Review
Trump Plan to Allow Seismic Blasts in
Atlantic Search for Oil Appears Dead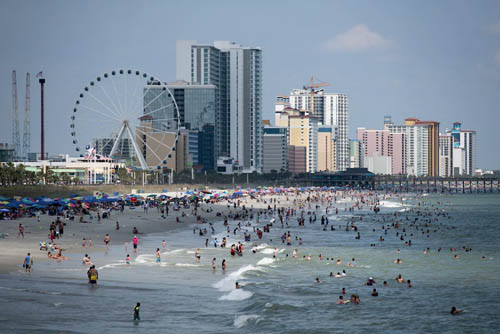 During a long battle in a South Carolina court, several government permits that allowed seismic testing and harming marine animals slowly expired.

The Trump administration's plan to drill off the Atlantic Coast for the first time in more than half a century is on the brink of collapse because of a court development Thursday that blocked the first steps to offshore oil and gas exploration, as well as the president's recent actions that undermine his own proposal. Read more at The Washington Post
Hurricane and Flood Damage to Gulf Coast Communities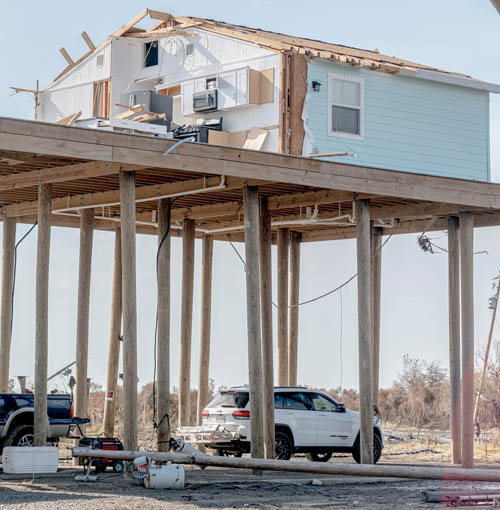 Mary Canik returned after Hurricane Laura to find her hometown destroyed again. The grocery store she owns with her husband had been ransacked by a wall of water, its contents a mangled mess blown onto the gravel parking lot. Her home, which had been rebuilt after an earlier hurricane and lifted 14 feet 9 inches off the ground, was nothing but posts and a cement slab.

On a recent sweltering afternoon, her thoughts drifted back 15 years. She remembered how wrecked she felt after Hurricane Rita, how excruciating it was to see how her community had been the battered target of storm surge and pulverizing winds. She remembered how easily the tears came.
This time, she was just tired. Read more at The New York Times
Hundreds Rescued as Floods From
Hurricane Sally Hit Florida and Alabama
Sally made landfall near Gulf Shores, Ala., as a Category 2 hurricane and moved through the Florida Panhandle, bringing flooding even as it weakened to a tropical depression. At least 377 people were rescued from flooding in a Florida county.

Floodwaters rushed through parts of Alabama and Florida on Wednesday, turning roads into rivers, submerging cars and sending several out-of-control construction barges into waters along the Florida Panhandle as Hurricane Sally dumped a torrent of rain.
The surging water reached higher than five feet in Pensacola, Fla., and slammed a barge into a section of the Pensacola Bay Bridge that was under construction, destroying part of it, Sheriff David Morgan of Escambia County said. Read more at The New York Times
Warming Ocean Waters: "The Heat is On"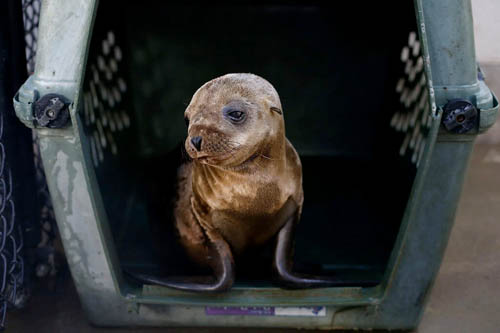 The "blob" of hotter ocean water that killed sea lions and other marine life in 2014 and 2015 may become permanent.

Six years ago, a huge part of the Pacific Ocean near North America quickly warmed, reaching temperatures more than 5 degrees Fahrenheit above normal. Nicknamed "the blob," it persisted for two years, with devastating impacts on marine life, including sea lions and salmon.
The blob was a marine heat wave, the oceanic equivalent of a deadly summer atmospheric one. It was far from a solitary event: Tens of thousands have occurred in the past four decades, although most are far smaller and last for days rather than years. The largest and longest ones have occurred with increasing frequency over time. Read more at The New York Times
Ocean Warming Has Seafloor Species
Headed in the Wrong Direction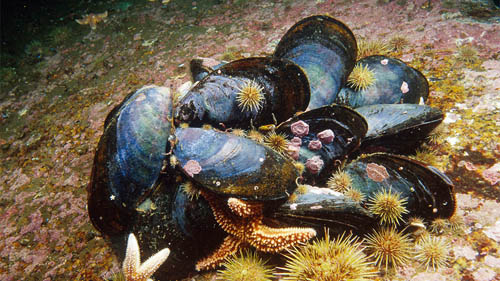 As the world warms, many species of plant and animal will have to find new—often cooler—places to live. But things are trickier for sedentary marine creatures like snails, worms, and clams, according to a new study. It finds that in the Northwest Atlantic Ocean, many species are spawning earlier in the year, when currents take their larvae southward and into warmer waters—the wrong direction. For some of them, including the sand dollars beloved by beachcombers, this means their range is shrinking.
Earlier spawning is a serious threat. "For species that can't move effectively, it's going to enhance the likelihood that they're going to get really rare and potentially be driven extinct by climate change," says Steve Gaines, a marine ecologist at the University of California, Santa Barbara, who was not involved in the research. A key question, he says, is whether these species will likely evolve to spawn later or tolerate warmer water. And if they don't, should biologists try transplanting them to more suitable environments? Read more at Science Magazine
New Study Shows a Vicious Circle of Climate Change Building on Thickening Layers of Warm Ocean Water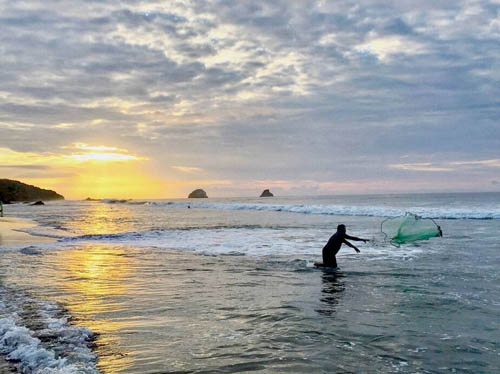 Global warming is deepening blankets of warmer water that alter ocean currents, hinder absorption of carbon, intensify storms and disrupt biological cycles.

Near the surface of the ocean, global warming is creating increasingly distinct layers of warm water that stifle seawater circulations critical for regulating climate and sustaining marine life. The sheets of warm water block flows of heat, carbon, oxygen and nutrients within the water column, and between the oceans and atmosphere.
A new study shows more heat is building up in the upper 600 feet of the ocean than deeper down. That increasingly distinct warm layer on the surface can intensify tropical storms, disrupt fisheries, interfere with the ocean absorption of carbon and deplete oxygen, Michael Mann, a climate scientist at Penn State, said. Read more at Inside Climate News
UNDERSEA LIFE
Fish Form Social Networks—and They're Actually Good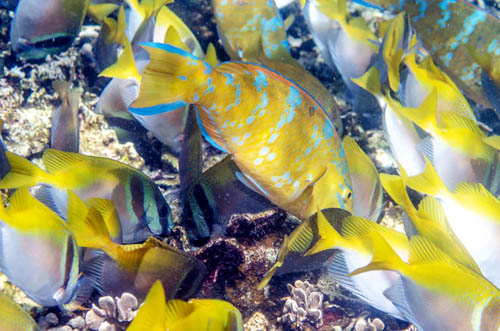 New models of coral reefs show how fish species communicate with one another. The findings may well help save these threatened ecosystems.

Among the many obvious scientific inaccuracies of Finding Nemo—fish can talk, sharks form support groups, turtles wax their shells—perhaps none is more glaring than the conceit of fish maintaining friendships. As many a marine biologist has noted, fish aren't in it to make friends—they're in it to survive and reproduce. But scientists are uncovering a fascinating exception in coral reefs, not unlike the one Nemo called home: Here fish of various species band together, developing social networks exactly to survive and reproduce. By arranging underwater cameras on a plastic scaffolding above reefs, and using algorithms inspired by video games to determine where the fish are looking, the researchers modeled how individual fish monitor each other's movements to determine whether an area is safe or dangerous. Read more at Wired
When the Otters Vanished, Everything Else Started to Crumble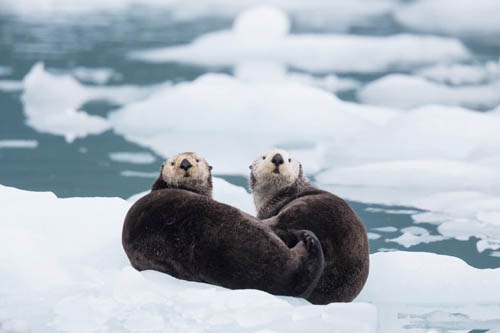 Against the backdrop of climate change, the delicate underwater ecology of Alaska's Aleutian Islands is hurting from declines in otters.

In 1970, Jim Estes made his first trek up to Alaska's Aleutian Islands. He was greeted by an ocean filled with furry faces.

Everywhere the young biologist looked, there were sea otters — lollygagging on kelp beds, shelling sea urchins, exchanging their signature squeals. Back then, crowds of these charismatic creatures shrouded the sprawling archipelago, congregating in "rafts and bunches, as many as 500 at once," said Dr. Estes, an ecologist at the University of California, Santa Cruz. "There were so many of them, we couldn't keep track." Read more at The New York Times
Quantifying Our Underwater Footprint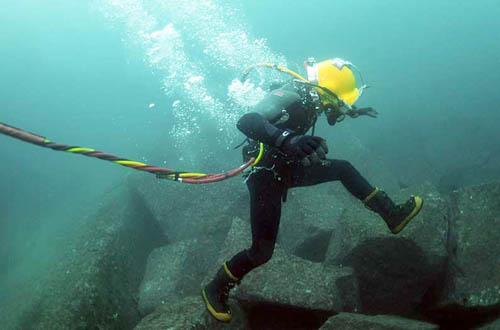 Ocean sprawl covers more than 30,000 square kilometers of the sea floor—larger than the area of some coastal habitats, including mangroves and seagrass beds.

Human infrastructure occupies more than 30,000 square kilometers of the sea floor, according to a new study. What's more, factoring in the indirect effects of this development—alterations of water flow and chemistry, light and noise pollution, electric fields from underwater cables, and so on—expands our species' underwater footprint a hundred-fold, to roughly 2 million square kilometers, or 0.5% of the global ocean.
To inventory this ocean sprawl, an international team of researchers gathered data on marine tunnels, bridges, oil and gas rigs, wind farms, ports, marinas, aquaculture farms, artificial reefs, cables, coastal defenses & breakwaters, and other structures. Read more at Anthropocene Magazine
EVENTS & PODCASTS

Seas The Day: A New Podcast Produced
by Duke University Marine Lab
Seas The Day is a podcast produced at the Duke University Marine Lab, in Beaufort, North Carolina.
Reflecting the diverse research and educational interests of faculty, students, and staff, Seas the Day covers a wide range of topics related to marine science and conservation. Click here for more information

Connecting Our Blue Planet: Building Ecologically
Connected Marine Protected Area Networks
Ecological connectivity, flowing movement of species from place-to-place, is key to successful marine protected areas. On October 14th at 10 am EDT, join this webinar to learn more about ecological connectivity in marine conservation. Click here to register
• • • • •

Clean Currents Coalition: A Global Collaborative
Solution to the Complex Plastics Problem
80% of ocean plastic waste is carried by rivers flowing from land. Join the Clean Currents Coalition on October 20th at 2 pm EDT to learn about their new technology for capturing plastics in rivers before it meets the sea. Click here to register
World Ocean Radio, a weekly series of five-minute audio essays on a wide range of ocean issues hosted by World Ocean Observatory Director Peter Neill. Click here for more information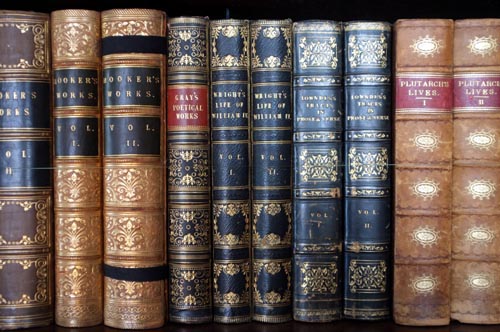 BOOKS & ESSAYS
Sarah Broom, The Yellow House
Winner of the 2019 National Book Award
Excerpt from Atlantic article: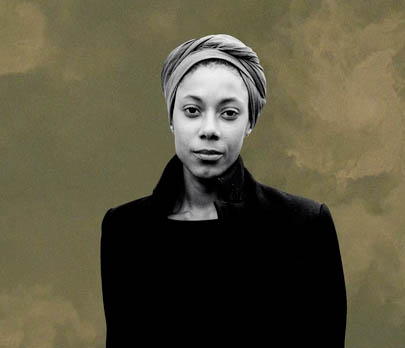 While it's impossible to underscore Hurricane Katrina's impact on her family and the city at large, Broom's hope with The Yellow House is to reveal the ways in which Katrina was no singular catastrophe. "When we boil Katrina down to a weather event, we really miss the point," Broom told me recently over the phone. "It's so crucially important for me to put Katrina in context, to situate it as one in a long line of things that are literally baked into the soil of this place."

Broom recognized these connections, but her aim was not so clear to publishers. "The main complaint was that I needed to choose," Broom recalled. "That I was either going to write a book about New Orleans or a book about my family, but not both—which was so confounding to me that I couldn't even process it." While memoir is often pigeonholed as subjective and emotional, the genre is a genuine entry point for history: Collective historical narratives are drawn from individual experiences. Broom writes in her book, "The facts of the world before me inform, give shape and context to my own life. The Yellow House was witness to our lives. When it fell down, something in me burst. My mother is always saying, Begin as you want to end. But my beginning precedes me."
In the book, Broom characterizes the events leading up to her mother's purchase of the Yellow House in 1961, starting with the development of their New Orleans East neighborhood in the late 1950s. "From the beginning, no one could agree on what to call the place. But namelessness is a form of naming," she writes. Broom notes that a pamphlet written by a local advertising agency promoting the area's early development stated, "Here lies the opportunity for the city's further expansion, toward the complete realization of its destiny." She then offers periodicals and mayoral speeches that show how the area's promise never came to pass. This scheme to drain the wetlands and get rich, Broom writes, was "not so different from the founding tale of New Orleans itself." Read more in The Atlantic
Climate Change and the Ocean Century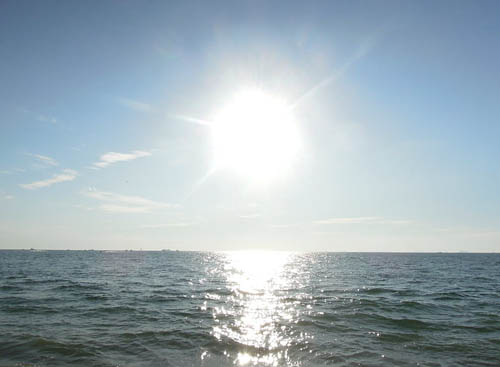 The ocean is our lifeblood on Earth. It covers 71% of the planet, provides us oxygen, regulates our climate and increasingly severe weather events by determining the strength of storms, droughts and floods. It shapes even the very size of our continents. And, most importantly for us now, over the last two hundred years, the ocean has absorbed at least one-quarter of all the carbon released into the atmosphere by burning fossil fuels. As a result, the global scientific consensus is that the ocean is warming, sea levels are rising, ocean acidity is increasing, glaciers are shrinking across the globe, the Greenland and Antarctic ice sheets are melting fast, snow cover in the Northern Hemisphere (our built-in air conditioner) is decreasing, and the frozen ground on which most of the Arctic is built is also melting. In other words, the very essence of our existence is fundamentally changing – and as a result, so will every living thing on the planet, especially us. Read more at Our Daily Planet
CALL FOR ARTWORK!
Are you an ocean-inspired artist? Send your work to office@rachelcarsoncouncil.org for a chance to be featured in the next Observer, RCC's Coasts and Oceans Newsletter. Please send file in .jpg or .png format. File size minimum: 1000 px wide @ 150 ppi.
___________________________________________________________________________________

The Rachel Carson Council depends on tax-deductible gifts from concerned individuals like you. Please help if you can.

Sign up here to receive the RCC E-News and other RCC newsletters, information and alerts.