November 2020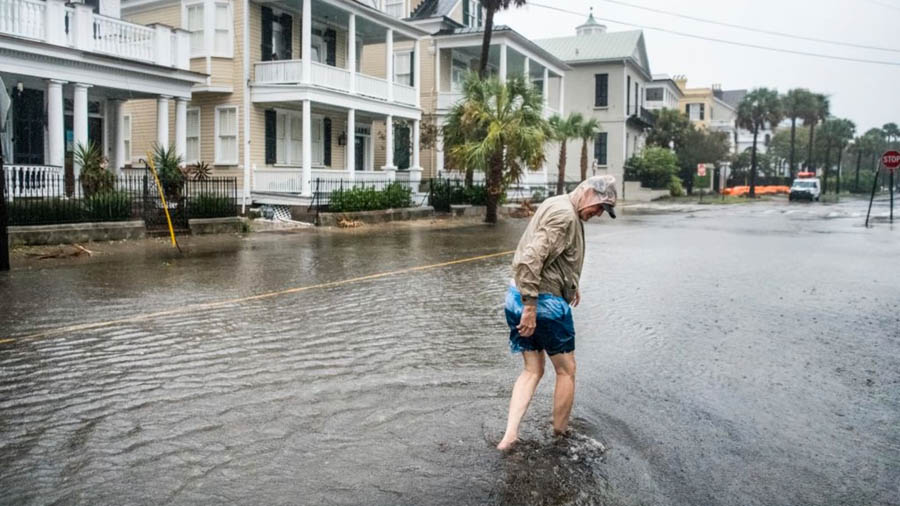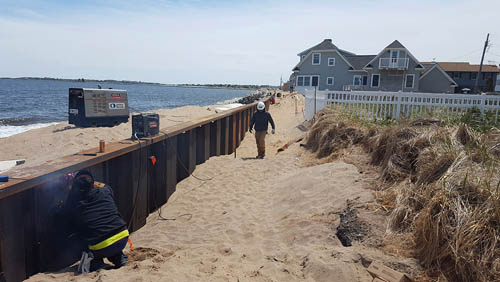 Over the past month, multiple hurricanes thrashed against the coastal Southeast, making climate action all the more urgent. Climate action is not always equitable, however. In wealthy coastal communities, federal funding is more likely to go towards armoring shorelines with expensive sea walls. Meanwhile, federal buy-outs are more common in low-income communities and communities of color. Such unequitable distribution of coastal protection in the United States heightens inequality in coastal communities, creating a new form climate gentrification.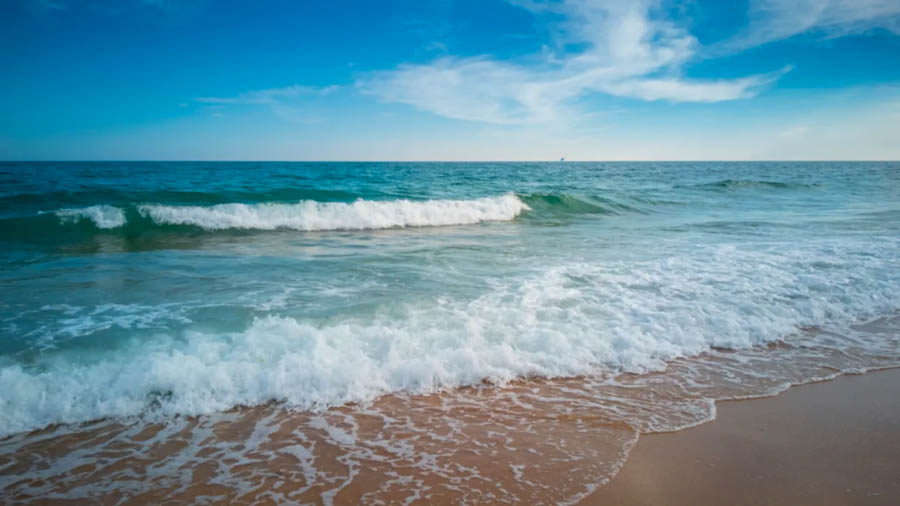 In the U.S. House of Representatives, ocean policies that address these issues are gaining attention. On October 18th, House Democrats introduced the Ocean-Based Climate Solutions Act. The act aims to increase carbon storage in marine ecosystems, reduce greenhouse gas emissions, and promote coastal resilience and environmental justice by allocating coastal protections for low income and communities of color.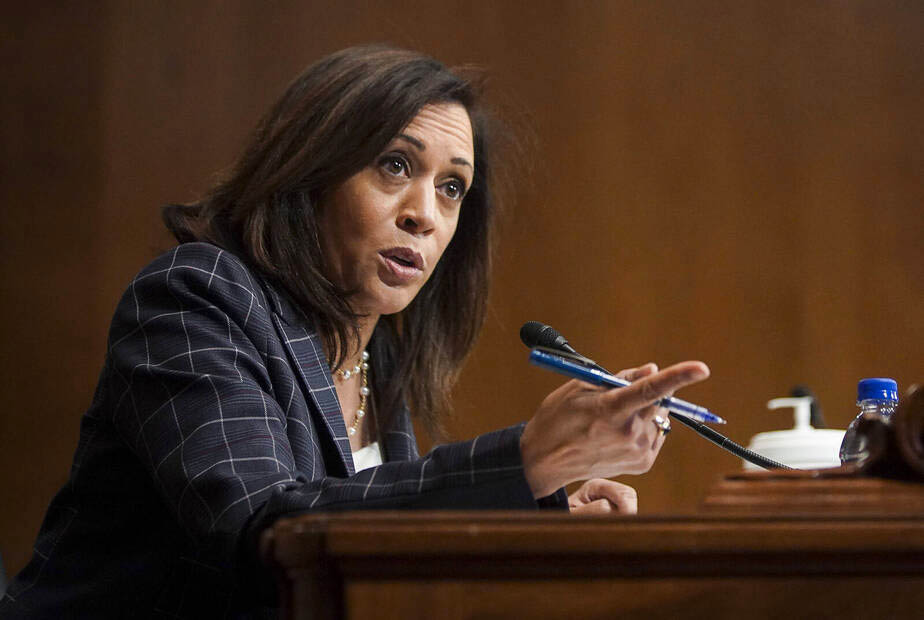 The future of our oceans and the well-being of coastal communities depends on this election, too. Former Vice President Joe Biden and Sen. Kamala Harris understand the need for climate justice in tandem with climate adaptation and resilience. This year, Senator Harris and Representative Alexandria Ocasio-Cortez introduced the Climate Equity Act, pushing Biden to dedicate 40% of his $2 trillion climate plan to communities that are most vulnerable to the effects of climate change.
Continue reading for the latest ocean news, events, films, and book reviews from RCC.
RECENT NEWS
The Costs of Sea Level Rise
Protection for the Rich, Retreat for the Poor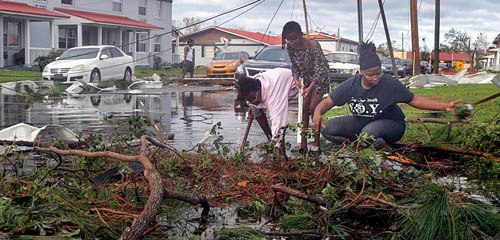 How the United States' implementation of climate change adaptation programs is exacerbating inequality and breeding a new form of climate gentrification.

As the climate warms, coastal communities are dealing with rising seas, more intense storms, and increased flooding. To tackle these threats, governments are investing in various protection measures, from building sea walls to managed retreat. But there is increasing evidence that these adaptation efforts are being applied inconsistently and, as a result, are exacerbating socioeconomic inequalities.
"We spend a tremendous amount of money—billions of dollars—to hold shorelines in place and provide storm damage protection to properties out on coastal resort communities," says Robert Young, a coastal geologist at Western Carolina University in North Carolina. "This applies from Maine through Long Island, New Jersey, North Carolina, South Carolina, Florida. The federal dollars that we spend in those places tend to be spent to protect the value of property. Read more at Haikai Magazine
Sea-Level Rise Takes Business Toll in North Carolina's Outer Banks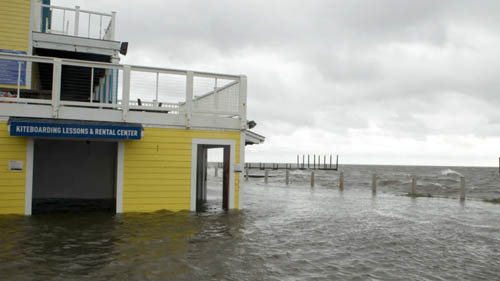 North Carolina's Outer Banks are dotted with vacation beaches and historic communities. But the sweeping water views do not only draw tourists. They give locals a front row seat to sea-level rise.

Many, like Jamie Anderson, face more frequent floods. Anderson is the owner of Downtown Books on Roanoke Island. Since she opened the store there eight years ago, it's flooded six times, with anywhere from an inch to two feet of water. Sometimes storms are the cause, and other times all it takes is wind and a high tide. "No rain, no hurricane, but water's an inch deep in my store," Anderson says. To protect her inventory, Anderson keeps books off the floor. Read more at EcoWatch
A Blanket of Heat:
Lost Arctic Ice and Record Ocean Temperatures
Siberia's Arctic Sea Ice Hasn't Formed Yet This Year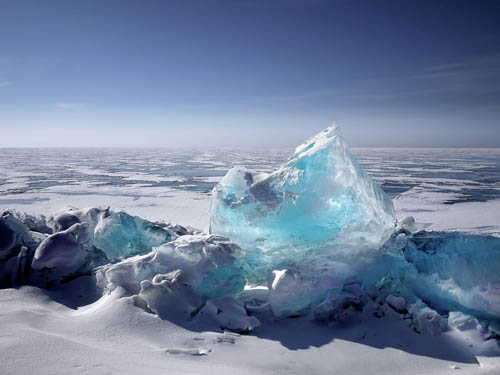 We've reached another dangerous climate milestone: for the first time in recorded history, it's late October and there is no Arctic in Siberia's Laptev sea. The seasonal sea ice usually melts in the summer and reforms by this time. These ice-free waters put Arctic sea ice at its lowest point, with water temperatures 5 degrees Celsius above average. The ocean absorbs more than 90 percent of the excess heat created by climate-damaging emissions, raising temperatures and altering currents. The Arctic is heating up even faster than other parts of the ocean, accelerating these changes. This summer, a massive heat wave pushed temperatures in Siberia above 100 degrees. With warmer Atlantic currents now circulating in the Arctic, it's even harder for ice to form. Scientists predict that we could see completely ice-free summers in the Arctic in just 15 years. Read more at Our Daily Planet
Atlantic Ocean is at Its Hottest in 2,900 Years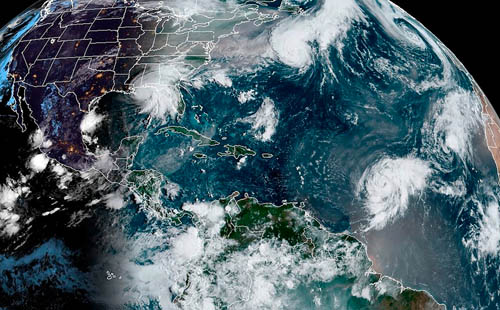 The ocean has absorbed more than 93 per cent of the excess heat from greenhouse gas emissions, according to the Intergovernmental Panel on Climate Change.

The Atlantic Ocean has reached its hottest temperature in 2,900 years, according to a new study.

The research, published on Monday in the Proceedings of the National Academy of Sciences, found that recent Atlantic warming has been "unparalleled" in the past three millennia.
A team of scientists, from universities in the US and Canada, looked at the Atlantic's "multidecadal sea surface temperature variability" (AMV) - long-duration, naturally-occurring, warm and cool phases that can last up to 40 years at a time, and swing about 1F between extremes. Read more at The Independent
Rising Ocean Temperatures Due to Climate Change May Shrink the Breathable Ranges of Marine Animals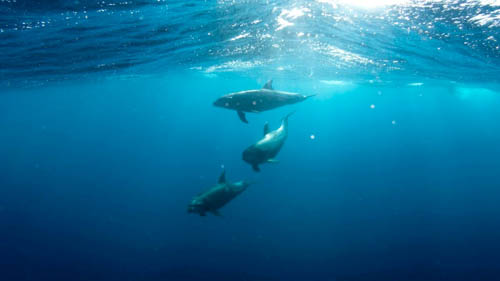 As the global ocean temperatures rise due to climate change, scientists from the University of Washington are trying to predict how marine animals will react. Species-specific characteristics, overall oxygen levels and ocean temperature combine to determine which parts of the ocean are "breathable" for different ocean-dwelling creatures.
While experiments indicate that many could theoretically tolerate temperatures far higher than what they encounter today, they don't confirm that marine animals could potentially maintain their current ranges in warmer oceans.
"Temperature alone does not explain where in the ocean an animal can live," said Curtis Deutsch, associate professor of oceanography at the University of Washington. "You must consider oxygen: how much is present in the water, how well an organism can take up and utilise it, and how temperature affects these processes." Read more at Oceanographic
Making Waves in Ocean Policy
Biden-Harris Will Deliver a Powerful Blue Economy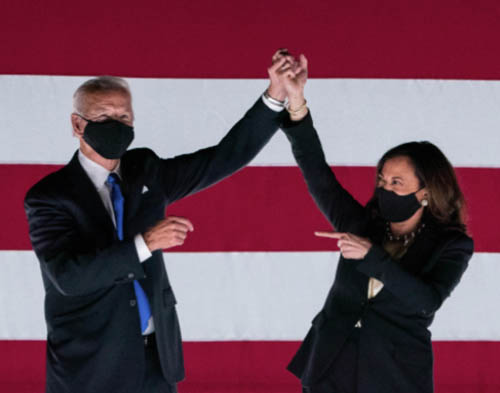 Like millions of Americans, Delaware's Vice President Joe Biden and his family love the coast. They spend their summers visiting their family beach house in a typical Delaware shore town with a boardwalk, small shops, bars, and restaurants. Its expansive beaches attract countless families, the adjacent state park is a destination where people can kayak and bird-watch for free. President Trump prefers Palm Beach and his private club and golf course, though he's no fan of the water. Like so many other things, Vice President Biden understands why working-class Americans love going to the beach – it remains the number one outdoor recreational activity of the nation, even as the COVID-19 pandemic has inhibited this cherished American pastime. Read more at Our Daily Planet
House Democrats Introduce Ocean-Based Climate Solutions Act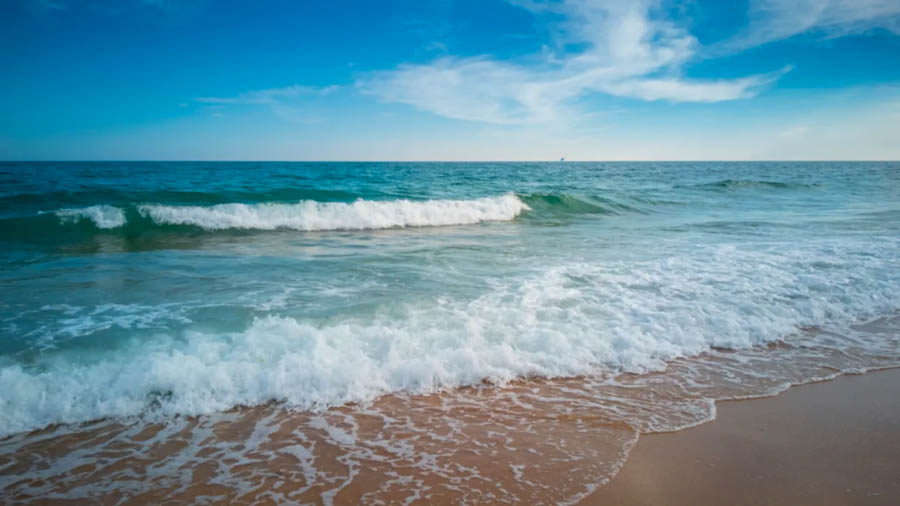 Leaders of climate and conservation groups on Tuesday welcomed House Democrats' introduction of landmark legislation that aims to address the ocean impacts of human-caused global heating and reform federal ocean management—recognizing that, as Rep. Raúl M. Grijalva put it, "a healthy ocean is key to fighting the climate crisis."
The Arizona Democrat, who chairs the House Natural Resources Committee, unveiled the Ocean-Based Climate Solutions Act during a virtual press conference. He was joined at the event by co-sponsors—including Rep. Kathy Castor (D-Fla.), chair of the House Select Committee on the Climate Crisis—and various backers of the legislation. Read more at EcoWatch
Hope for Coral Reefs?
In Just 25 Years, Half of the Coral in the Great Barrier Reef has Disappeared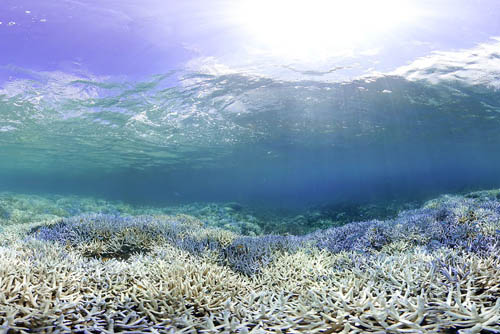 A new study has found that since 1995, half of all the coral in the Great Barrier Reef has been wiped out due to rising ocean temperatures caused by climate change.
Terry Hughes, a professor at the ARC Center of Excellence for Coral Reef Studies in Queensland and a co-author of the study explained, "The only effective way to improve the outcome for coral reefs is global action on greenhouse gasses. If global temperatures rise to 3 or 4 [degrees Celsius], the reef will be unrecognizable, so there is no time to lose." Read more at Our Daily Planet
Why There Is Hope That the World's Coral Reefs Can Be Saved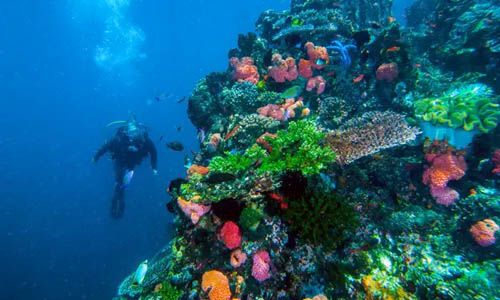 From coral farming to 3D printing, scientists are using novel methods to save a vital part of our ecosystem.

For most of us, the colourful, otherworldly marinescapes of coral reefs are as remote as the alien landscapes of the moon. We rarely, if ever, experience these underwater wonderlands for ourselves – we are, after all, air-breathing, terrestrial creatures mostly cocooned in cities. It is easy, therefore, not to notice the perilous state they're in: we've lost 50% of coral reefs in the past 20 years; more than 90% are expected to die by 2050 according to a presentation at the Ocean Sciences Meeting in San Diego, California earlier this year. As the oceans heat further and turn more acidic, owing to rising carbon dioxide emissions, coral reefs are tipped to become the world's first ecosystems to become extinct because of us. Read more at The Guardian
'We don't have time to lose':
Plans For Coral Ark to Help Save the World's Reefs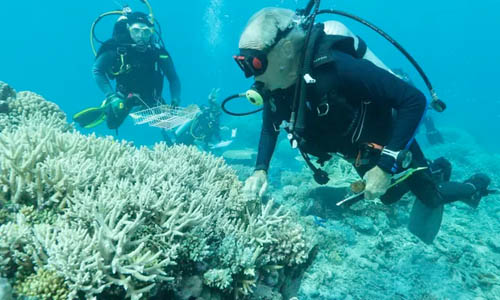 The Biobank is an ambitious scheme to house 800 corals in a purpose-built facility in Port Douglas.

A Noah's ark-like plan to house hundreds of the world's most at-risk coral species at a publicly accessible bank next to the Great Barrier Reef could prove an important part of long-term coral conservation, marine biologists say.
The Living Coral Biobank, labelled a "coral ark" by its proponents, would serve as a technologically advanced facility where 800 different types of hard corals would be kept and bred, in the event live samples are needed to revive populations wiped out in nature in the future. Read more at The Guardian
Want to Save the World's Coral Reefs? A MERMAID Can Help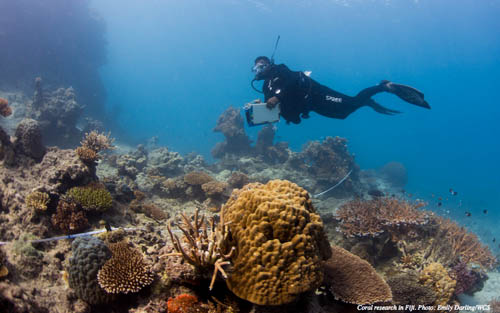 New upgrades to the collaborative 'Marine Ecological Research Management AID' can turn coral reef data into conservation action — just when it's needed most.

When reef scientists go on a field expedition, our tools are simple: SCUBA gear, clipboards, pencils, rubber bands and waterproof paper. From Belize to Kenya and the Solomon Islands to Madagascar, these are the methods used by coral reef scientists for decades. We spend long days underwater in remote locations and often pass our nights without electricity, internet or running water. In the evenings, working by solar lanterns or headlamps, we painstakingly hand-copy our data from underwater paper into Excel spreadsheets. Read more at The Revelator
Ocean Pollution Harms Fish
L.A.'s Coast Was Once a DDT Dumping ground.
No One Could See It — Until Now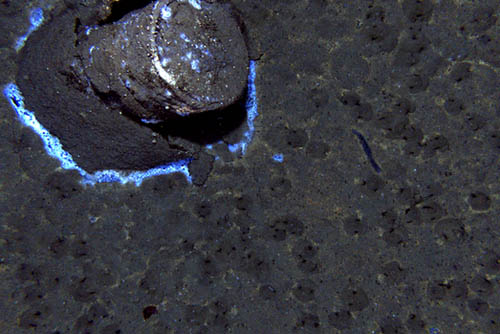 Not far from Santa Catalina Island, in an ocean shared by divers and fishermen, kelp forests and whales, David Valentine decoded unusual signals underwater that gave him chills.

The UC Santa Barbara scientist was supposed to be studying methane seeps that day, but with a deep-sea robot on loan and a few hours to spare, now was the chance to confirm an environmental abuse that others in the past could not. He was chasing a hunch, and sure enough, initial sonar scans pinged back a pattern of dots that popped up on the map like a trail of breadcrumbs. Read more at the Los Angeles Times
Hormone-mimicking Chemicals Harm Fish Now—and Their Unexposed Offspring Later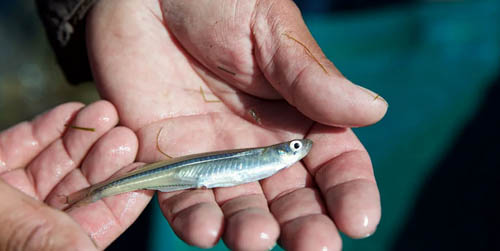 Fish exposed to harmful contaminants can pass on health issues such as reproductive problems to future generations that had no direct exposure.

Fish exposed to endocrine-disrupting compounds pass on health problems to future generations, including deformities, reduced survival, and reproductive problems, according to a new study.
The results are troublesome as the negative effects seen in fish offspring—including reduced survival and reproduction problems—could lead to population level declines over time. Read more at Environmental Health News
Take Action: Protect the Arctic Wildlife Refuge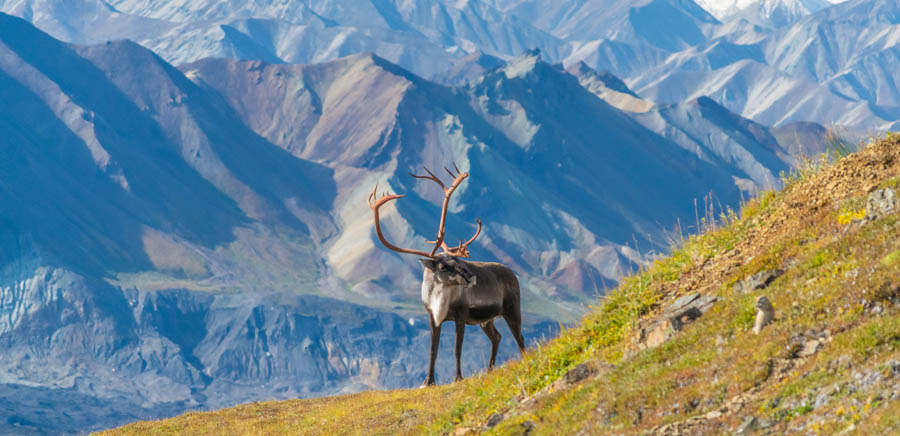 The Bureau of Land Management released a plan last week that would clear the way for seismic oil exploration in December in the Arctic National Wildlife Refuge. Make your voice heard and help stop the destruction of one of our last great wild areas.
Alaska's North Slope is already open for oil and gas exploration and development, we should not destroy one of our last great wild areas that is home to countless species of wildlife.
They gave the public only 14 days to respond so time is of the essence!
Seismic testing is extremely destructive to wildlife. If this plan is approved, huge vehicles will be rumbling across the fragile tundra 24/7 for months, threatening migratory bird habitats, denning polar bears and calving caribou herds.
The deadline for public comments is Friday, November 6!

EVENTS
Advancing Racial and Social Equity Through Natural Hazards Mitigation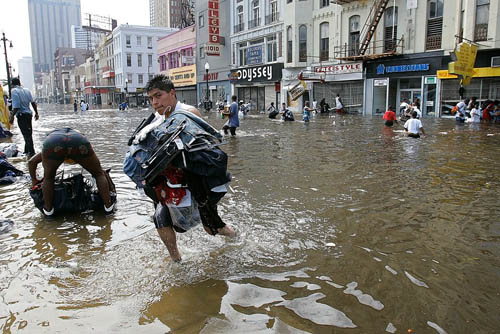 The convergence of the COVID-19 pandemic, social uprisings for racial justice, and other hazard events has revealed deep-seated racial and economic inequities in the United States, with communities of color disproportionately at risk of and impacted by these crises.

As climate change alters the frequency and intensity of natural hazards, individuals and institutions need to center racial equity in policy development and resource allocation so disparities can be reduced. Register here to join on November 10th at 1 pm EST. Read more at Natural Hazards Center
Women Exploring Marine and Atmospheric Science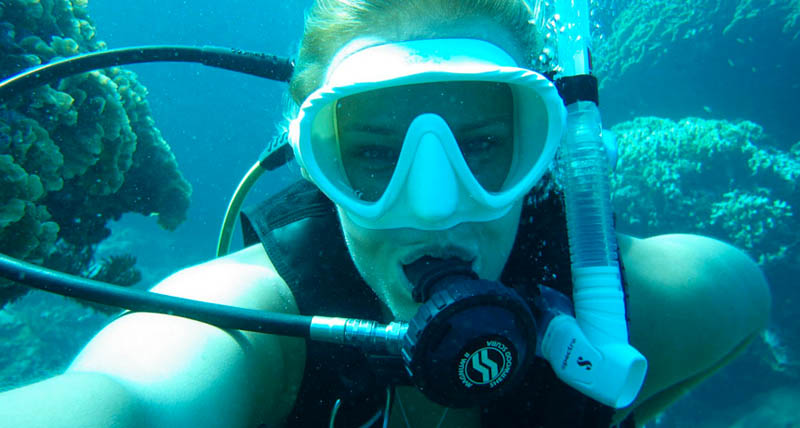 Organized by the University of Miami, this annual day of interactive science learning invites middle and high school girls to virtually visit marine science laboratories and interact with female scientist from a variety of fields and backgrounds. The fun begins at 9 am EST on November 14th.
On the day of the event, the girls will virtually visit marine science laboratories, see first-hand ongoing research projects, and interact with female scientists from a variety of different fields and backgrounds (all virtually). This event was founded by Dr Rana Fine, faculty member and Professor of Ocean Sciences, and AAUW. Register now to reserve a spot. Read more at Seventh Sense Media
Sea Turtle Ecology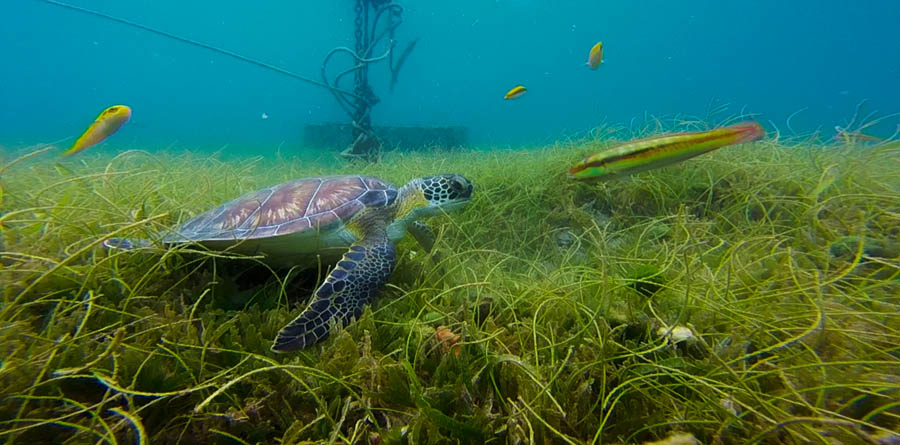 Join the Ocean Expert Exchange on November 19th at 4 pm EST to hear Dr. Elizabeth Whitman of Florida International University share her research on sea turtle foraging and the influence of environmental factors on sea turtle behavior.

Dr. Elizabeth Whitman is broadly interested in the foraging ecology and in-water behavior of marine turtles. In Abaco, Bahamas, she is studying the top-down and bottom-up factors that may affect green turtle (Chelonia mydas) distributions through surveys of habitat, food availability, predators like sharks, and green turtle densities. In the French Antilles. Register here or watch live on YouTube. Read more at Angari Foundation
Building Local Capacity and Capability for an Equitable Blue Economy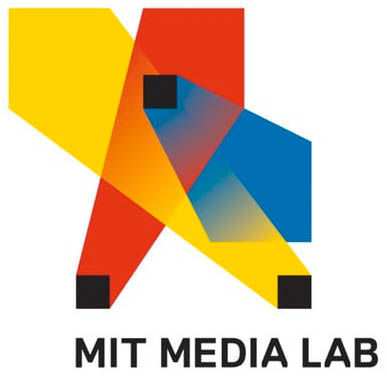 MIT's Open Ocean seminar series is hosting Veta Wade, a passionate ocean advocate and leader on marine conservation issues in the Caribbean. Watch the livestream here on November 23rd at 1:30 pm EST.

Veta Wade is a passionate ocean advocate and outreach specialist, experienced in educating youth via empowerment and adventure. She is an award-winning Caribbean based ocean advocate, recognized by the Ocean Awards 2020 as a leader on marine conservation issues within the Caribbean through her Non-Profit Organization Fish 'N Fins Inc. Through her outreach work, Wade has been able to engage the community and volunteers of all ages and abilities in embracing marine conservation and ocean confidence. To date, she has engaged over 1,000 children via Fish 'N Fins' programs. Read more at MIT Media Lab
FILMS
Documentary: Sonic Sea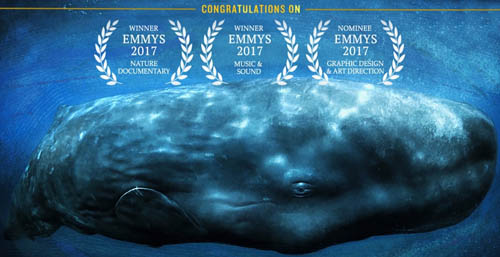 Oceans are a sonic symphony. Sound is essential to the survival and prosperity of marine life.

But man-made ocean noise is threatening this fragile world.

Whales, dolphins, porpoises, and other marine mammals have evolved to take advantage of this perfect sonic medium. Just as we rely on sight to survive, they depend on sound to hunt for food, find mates, and detect predators.
Sonic Sea is about protecting life in our waters from the destructive effects of oceanic noise pollution.
Watch the trailer and read more at https://www.sonicsea.org/film
Documentary: She is the Ocean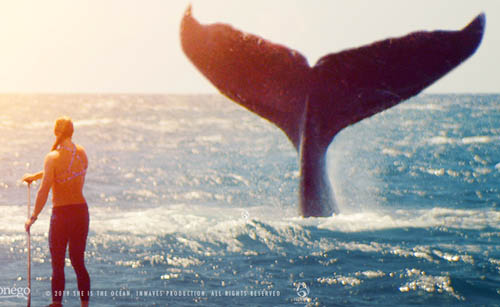 An in-depth exploration into the lives of nine astonishing women from the four corners of the globe who share one thing in common: a profound love for the Sea. A love so profound that they have chosen to make the Ocean the center of their physical, philosophical and professional lives.

In a unique documentary concept, the director has selected these women to create a portrait of what could be a metaphor for one woman's Ocean life through all her ages. Starting with three women who engage in the thrill of ocean sports, to a famed scientist who plunges into the deepest depths on the edge of human survival, to a cliff diver who is hailed as "The bravest woman in Germany," SHE IS THE OCEAN captures the common thread that bonds them together. Both how it has formed their lives and given them meaning beyond the normal constraints of society. Read more at She is the Ocean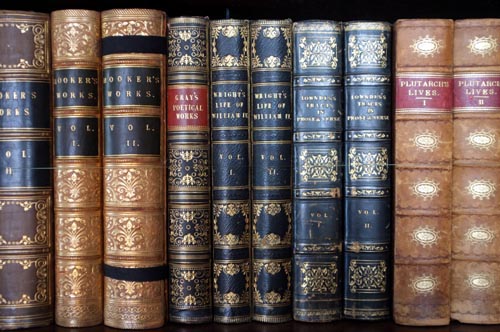 BOOKS
Charlotte McConaghy, Migrations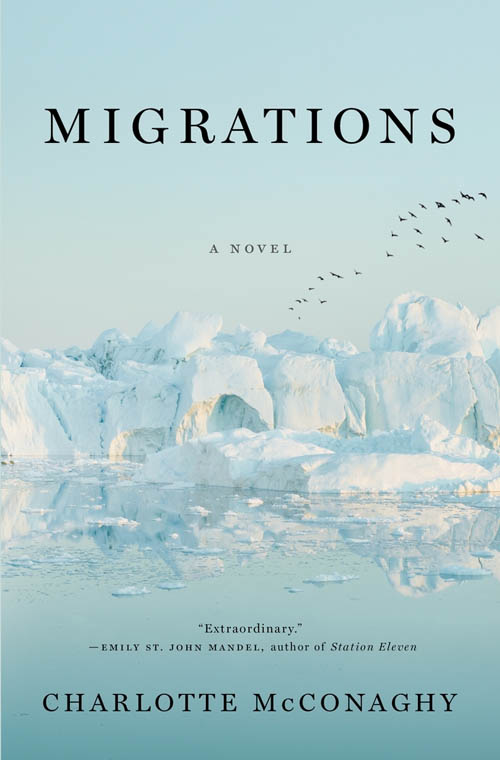 "We're the only planet that has oceans. In all the known universe, we're the only one sitting in the perfect spot for them, not too hot and not too cold, and it's the only reason we're alive, because it's the ocean that creates the oxygen we need to breathe. It's a miracle we're here at all, when you think about it like that."

Migrations reads as a spell-binding meditation on our place within the Earth and our relationship to all other forms of life. The book opens with a cutting statement: "The animals are dying. Soon we will be alone here." Set in a near-future world riddled by mass extinction of wild animals, this is a timely and heart-wrenching novel about Franny Stone's quest to find the world's last flock of Arctic terns and witness their final migration.
The recounting of the tern's remarkable journey to the Arctic brings to mind Rachel Carson's description of sanderling and other shorebirds' migrations in "Arctic Rendezvous," a chapter in Carson's Under the Sea-Wind. But the Arctic today is not the Arctic Carson wrote of in the 1940s -- climate change is rapidly altering the Arctic landscape, a change that McConaghy brings to life vividly in Migrations. Read more and buy the book at MacMillan Publishers
CALL FOR ARTWORK!
Are you an ocean-inspired artist? Send your work to office@rachelcarsoncouncil.org for a chance to be featured in the next Observer, RCC's Coasts and Oceans Newsletter. Please send file in .jpg or .png format. File size minimum: 1000 px wide @ 150 ppi.
___________________________________________________________________________________

The Rachel Carson Council depends on tax-deductible gifts from concerned individuals like you. Please help if you can.

Sign up here to receive the RCC E-News and other RCC newsletters, information and alerts.