December 2020
This month, new research stirs up our previous understanding of the ocean's role as a carbon sink. Turns out, as emissions decline, so does the ocean's capacity to absorb carbon, potentially obscuring the true impact of emission reduction efforts.
Marine habitats influence carbon storage. Seagrasses, prairies of the sea, form vital habitats for fish and sea turtles, but that isn't all. These swaying, underwater fields are also one of our best tools for sequestering carbon; seagrass meadows store carbon 30 times faster than most forests! Despite its many benefits, seagrass is afforded less protection compared to other marine habitats such as coral and mangroves. The good news is that, overall, the area of protected ocean habitat is expanding. This month, one the world's largest marine sanctuaries was set in the South Atlantic islands of Tristan da Cunha.

Additionally, battles are intensifying in the fight to protect critically endangered North Atlantic and North Pacific right whales from extinction. In our most recent action alert, we ask members of the RCC community to speak against Navy training exercises that harm North Pacific right whales and orca whales. Keep reading for this month's ocean headlines, a stunning new documentary, events, books, and opportunities to raise your voice against destructive activities in our seas.
RECENT NEWS
Oceans and Climate
Riskiest Spot for Rising Seas Is 50 Miles from the Ocean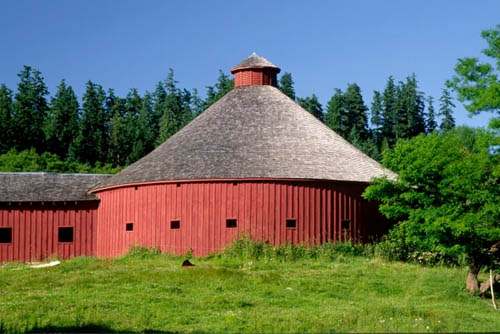 A new FEMA index considers socioeconomic factors in evaluating community disaster vulnerability.

The county most at risk for coastal flooding is not in Florida, North Carolina or New Jersey, according to the Federal Emergency Management Agency. It's not even on a coast. It's Cowlitz County, Wash., population 102,000, about 50 miles inland from the Pacific Ocean on the Columbia River.
The ranking comes from a groundbreaking analysis by FEMA that measures disaster risk in a new way. Read more at Scientific American
The Ocean Carbon Sink Has Set the Next Political Hurdle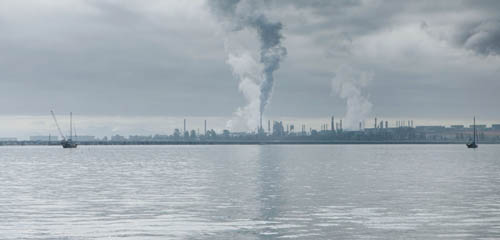 New research reveals that once anthropogenic carbon emissions drop, so too will the ocean's ability to absorb carbon dioxide. That could make it seem like emission reduction efforts aren't working.

The ocean has absorbed 39 percent of the carbon dioxide we have pumped into the air since the Industrial Revolution. Like a giant sponge, the ocean and the organisms within it have soaked up the carbon dioxide by dissolving it from the air and through photosynthesis. This so-called ocean carbon sink has spared us from the worst terrestrial consequences of soaring atmospheric carbon dioxide—a relief counterbalanced by ocean acidification and other marine side effects. Read more at Hakai Magazine
Coastal Harm From Invading Saltwater 'happening right now'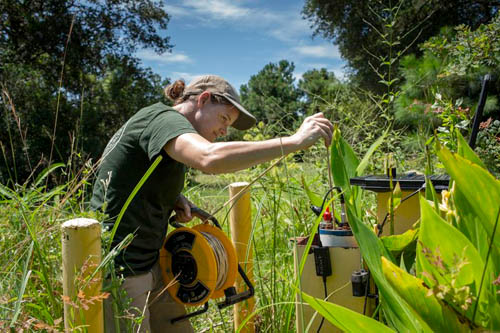 Risks are rising faster than predicted for coastal residents from Long Island, New York, to the Gulf Coast as saltwater invades from above and below ground.

Four Native American tribes on Louisiana's Gulf Coast requested United Nations assistance this year to force action by the U.S. government on invading salt. Their formal complaint cited "climate-forced displacement'' and said saltwater had poisoned their land, their crops and their medicinal plants.
"That strips us of not only being able to generate an income to provide for ourselves, it also strips us of our ability to feed ourselves healthy," Shirell Parfait-Dardar, chief of the Grand Caillou/Dulac Band of Biloxi-Chitimacha-Choctaw, said in an interview. Read more at ABC News
Fighting to Protect Endangered Right Whales
Trump Administration Approves Navy Training that Could "Take" Endangered Whales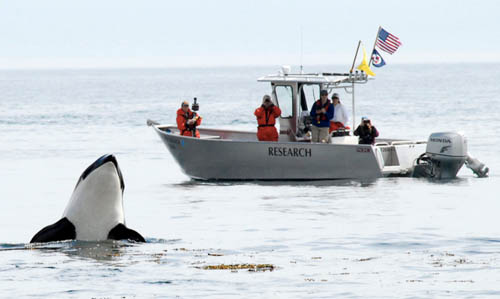 Last week, the Trump administration approved permits for future military training exercises over the next seven years in the Pacific Ocean that could harm or kill endangered whale populations. The permits, published in the Federal Register Thursday, increases the number of whales the Navy is allowed to "take" (harm or kill) from 2 per year to 51. The National Marine Fisheries Service (NMFS) estimates that the disruptive activities, which include sonar, explosions, and speeding vessels, could harm over 500 whales per year.
Why This Matters: The world is facing an extinction crisis. Biodiversity loss is at its highest rates ever across the globe and, without swift action to protect plant and animal life, there will be devastating effects. Healthy and thriving marine ecosystems support the global fishing industry and thousands of jobs. Whales area crucial part of these ecosystems; scientists have observed that they act as "ecosystem engineers." Read more at Our Daily Planet
At Sea and in Court, the Fight to Save Right Whales Intensifies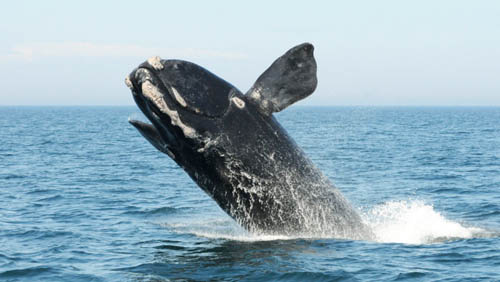 As numbers of North Atlantic right whales keep declining because of entanglements with fishing gear and fatal ship strikes, conservationists are using acoustic technology and waging an escalating legal battle to push for more aggressive action to protect the world's rarest cetacean.

Artie Raslich has been volunteering for seven years with the conservation group Gotham Whale, working on the American Princess, a whale-watching boat based in Sheepshead Bay, Brooklyn. In that time Raslich, a professional photographer, has glimpsed a North Atlantic right whale, the world's rarest cetacean, only twice. The first time was an unseasonably warm December day in 2016, when he managed to snap a striking image of a right whale's dark tail against the backdrop of the New York City skyline. "That was a beautiful shot," Raslich says, proudly. The second was just a few weeks ago, in early October, roughly 3 miles east of Sea Bright, New Jersey. Read more at Yale Environment 360
NOAA Extends Protections for Endangered Right Whales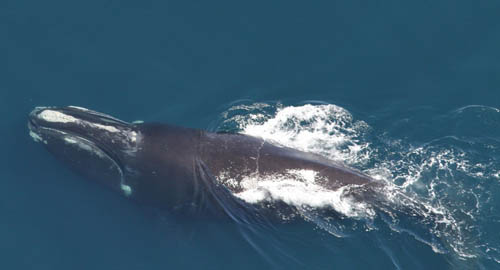 NOAA announced this week that it is extending its ship speed protections for the endangered North Atlantic Right Whale until Nov. 15 in waters off of southern New England and east of Long Island, New York. According to the latest population estimate, there are even fewer endangered North Atlantic right whales than previously thought. The number of right whales is now estimated at only 366 — down from 412 — with only 94 females able to give birth. As WBUR reported, Right Whales have "struggled with poor reproduction and high mortality over the last decade." Over 200 of them have died over the past decade, all because of humans. The primary culprits? Ship strikes and entanglement in fishing gear. Read more at Our Daily Planet
Overlooked Benefits of Seagrass
Seagrass: Another Vital Carbon-sequestering Ecosystem Threatened by
Climate Change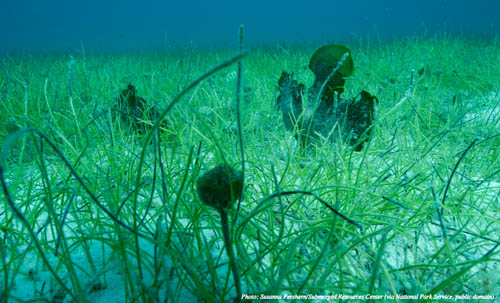 Underwater meadows have rapidly disappeared around the world, but new research suggests they may be the easiest coastal habitat to restore.

Two decades ago scientists and volunteers along the Virginia coast started tossing seagrass seeds into barren seaside lagoons. Disease and an intense hurricane had wiped out the plants in the 1930s, and no nearby meadows could serve as a naturally dispersing source of seeds to bring them back. The seeding effort eventually delivered more than 70 million seeds — and it paid off, creating some 9,000 acres of the underwater plants. Read more at The Revelator
Prairies of the Sea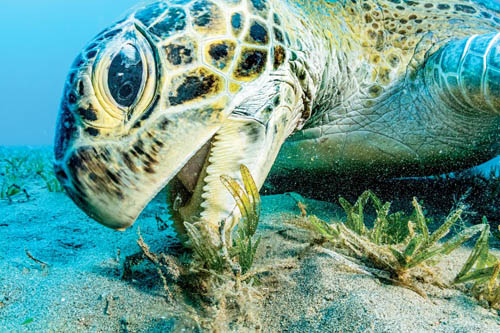 A vast, mostly invisible ecosystem shapes life on Earth, from the food we eat to the air we breathe. And the more scientists learn, the more they say it's in trouble.

Bright sunlight filters down through the clear Mediterranean waters off the coast of Spain, illuminating a lush meadow just below the surface. Blades of strikingly green grass undulate in the currents. Painted comber fish dart among clumps of leaves, and technicolor nudibranchs crawl over mounds. Porcelain crabs scuttle by tiny starfish clinging to the blades. A four-foot-tall fan mussel has planted itself on a rock outcropping. A sea turtle glides by. Read more at Smithsonian Magazine
The Push for Ocean Protection
New Atlantic Marine Sanctuary Will Be One of World's Largest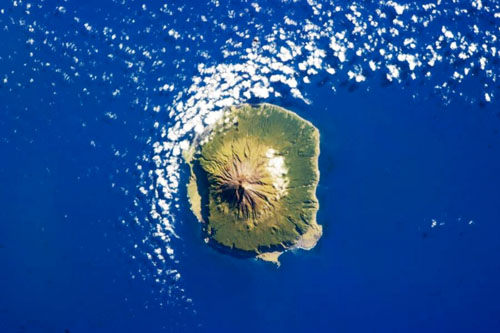 Whales, sharks, seals, tens of millions of seabirds, and just under 300 humans inhabit the small islands that make up Tristan da Cunha.

The waters around one of the world's most remote inhabited islands, in the middle of the South Atlantic Ocean, are set to become the fourth largest completely protected marine area in the world, and the largest in the Atlantic.
Tristan da Cunha, a British territory, is 2,300 miles east of South America and 1,600 miles west of South Africa. To reach it requires a seven-day boat trip from South Africa, and once you're there, "you feel so much like you're at the edge of the world," says Jonathan Hall, the head of the U.K. overseas territory unit at the Royal Society for the Protection of Birds (RSPB). Read more at National Geographic
'No Other Choice': Groups Push to Protect Vast Swaths of Antarctic Seas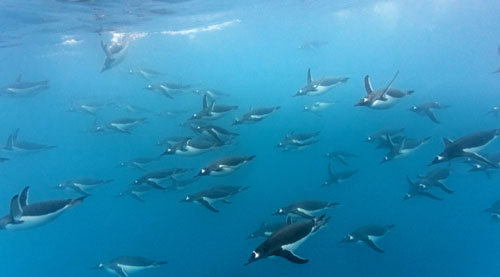 A coalition of conservation groups is advocating for the establishment of three new marine protected areas (MPAs) in East Antarctica, the Antarctic Peninsula and the Weddell Sea, which would encompass 4 million square kilometers (1.5 million square miles) of the Southern Ocean, or 1% of the global ocean.
These proposals will be discussed at an upcoming meeting of the Commission for the Conservation of Antarctic Marine Living Resources (CCAMLR), which is due to take place online because of the pandemic. Conservationists anticipate that China and Russia may not support these MPA proposals due to fishing interests in the region, although they are optimistic that the MPAs will eventually be approved. Read more at Mongabay
To Save Nature, We Must Protect 30 Percent of U.S. Ocean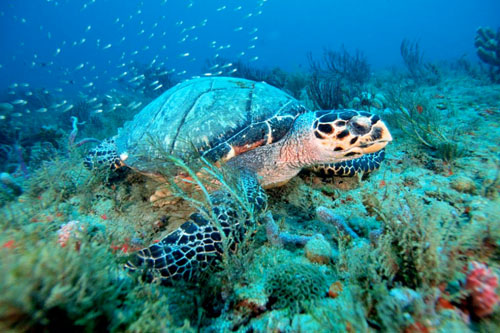 Long before she alerted the world to the danger of the pesticide DDT, marine biologist Rachel Carson wrote in her book, The Sea Around Us, "It is a curious situation that the sea, from which life first arose, should now be threatened by the activities of one form of that life. But the sea, though changed in a sinister way, will continue to exist; the threat is rather to life itself." Today, in the face of a mass extinction of the plants, animals, and microorganisms that keep our air clean, our water pure, and our food supplies plentiful, her words ring even truer. The planet has lost 60 percent of its wildlife since 1970. Two-thirds of wetlands have disappeared, and nearly 33 percent of reef-forming corals and more than a third of marine mammals are threatened with extinction. Read more at American Progress
ACTION ALERTS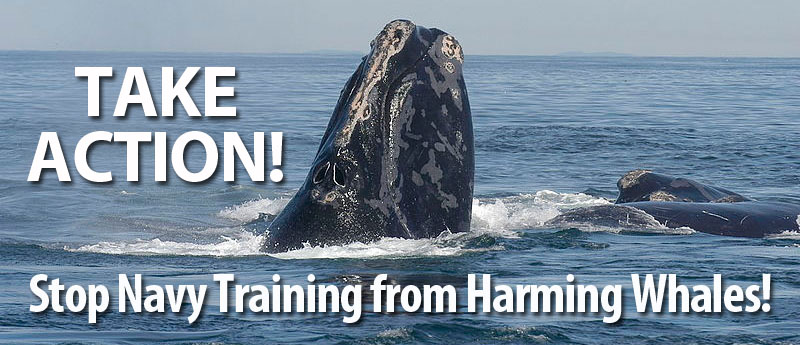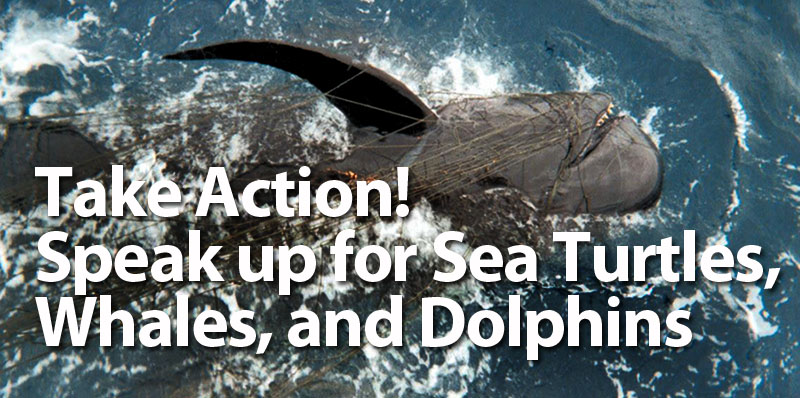 EVENTS
Science, Sexism, and the Fight Against the Status Quo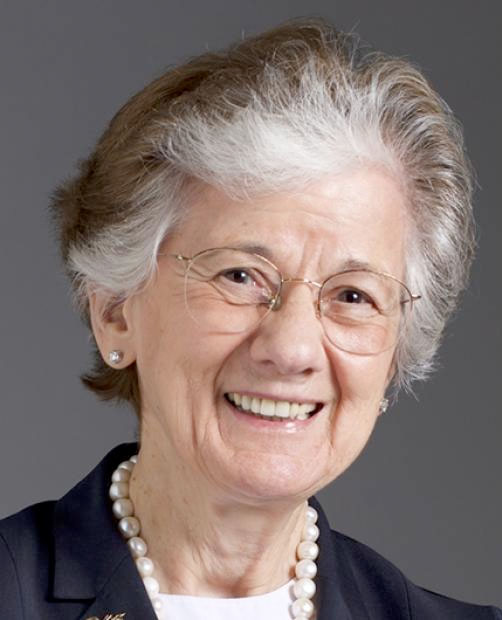 Rita Colwell is a pioneering microbiologist and the first woman to lead the National Science Foundation. On December 2nd at 5 pm EST, Colwell will talk about her new book, A Lab of One's Own: One Woman's Personal Journey Through Sexism in Science and reflect on her six-decade journey in science, from her start as a graduate student at Purdue University through leading thousands of scientists investigating the impacts of the Deepwater Horizon oil spill.

"If you think sexism only thrives on Wall Street or in Hollywood, you haven't visited a lab, a science department, a research foundation, or a biotech firm," says scientist Rita Colwell. She is a pioneering microbiologist and the first woman to lead the National Science Foundation, but that status has not made her immune to the entrenched sexism in the field. Click here to register
Black in Marine Science Empowerment Panel
Join the Mote Marine Laboratory on December 3rd at 12 pm EST to learn from featured scientists what it means to be Black in marine sciences. Educators and students can register from the Zoom webinar.

Featuring:
Moderator:

Jasmin Graham

, Shark Science
Panelist:

Amanda Hodo

,

Aquarium Science
Panelist: Alex Troutman, Wetland Ecology
Panelist: Jeanette Davis, Marine Microbiologist
The public can watch the event livestreamed on YouTube. For more information Click here
Join Agnessa Lundy on December 3rd at 4 pm EST when she shares her research on mangroves in the Bahamas. A Senior Environmental Scientist at BRON Limited in Nassau, Bahamas where she works with the Environmental Department, Agnessa has survey experience in coral, seagrass, and mangrove ecosystems throughout The Bahamas and over a decade of restoration experience in coral reefs and mangroves. Join the Zoom Webinar or watch the YouTube livestream.
FILMS
Documentary: My Octopus Teacher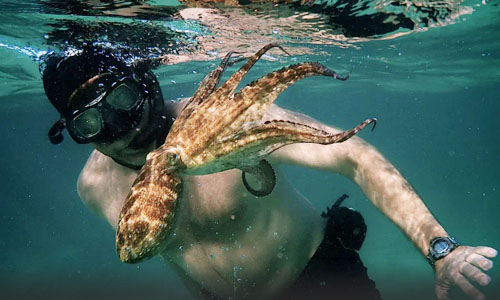 My Octopus Teacher Became a Viral Sensation on Netflix. Its Human Star Craig Foster Wants the Film to Inspire Change.

The dense kelp forest off the southern tip of South Africa is home to an unparalleled diversity of sea animals including sharks, rays, and, once upon a time, a common octopus that has just had an uncommon run as the star of the new Netflix documentary, My Octopus Teacher.
Her onetime den lies a couple of dozen feet off the coast of Cape Town suburb Simon's Town. The Octopus is long gone—octopuses rarely survive more than 18 months in the wild—but her co-star and "student," filmmaker Craig Foster, still visits her former home in daily dives that are as much about pilgrimage as they are about science. "When an animal has such an influence on you… you can't help but love the environment that made her," he says, gazing down at her kelp-forest cove from the picture window of his cliffside bungalow. "Going there feels like going home." Read more at Time Magazine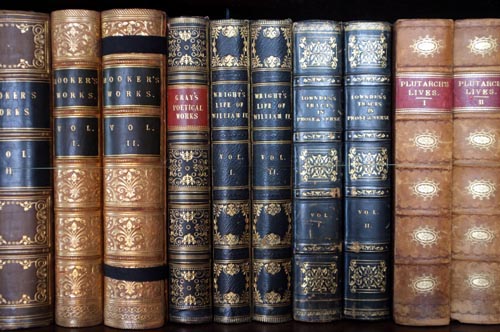 BOOKS
Rosanne Parry, A Whale of the Wild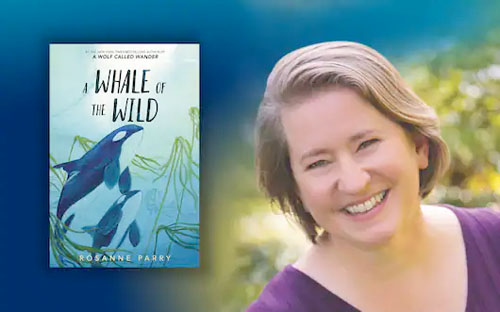 Inspired by the endangered orca whales of the Salish Sea in the Pacific Northwest, the vivid, turbulent journey of an orca family comes to life in Rosanne Parry's A Whale of the Wild. Like Rachel Carson in Under the Sea-Wind, Parry masterfully writes from the perspective of sea animals. Narrated by Vega and her brother Deneb, two orca whales in the Salish Sea, A Whale of the Wild imagines the intense family bonds of these whales as well as the environmental threats they currently face. Beautifully illustrated by marine biologist and artist Lindsay Moore, this book not only captivates but also accurately reflects the causes of dwindling orca populations. Vega's family suffers from hunger due to collapsing salmon populations, and toxins in the water cause the stillbirth of Vega's sister. Boat traffic and ocean noise also separate Vega and Deneb from their family. Written for young readers, A Whale of the Wild is a moving and well-researched introduction the marine environment of the Pacific Northwest and the mysterious world of orcas. Read more in The Washington Post.
CALL FOR ARTWORK!
Are you an ocean-inspired artist? Send your work to office@rachelcarsoncouncil.org for a chance to be featured in the next Observer, RCC's Coasts and Oceans Newsletter. Please send file in .jpg or .png format. File size minimum: 1000 px wide @ 150 ppi.
___________________________________________________________________________________

The Rachel Carson Council depends on tax-deductible gifts from concerned individuals like you. Please help if you can.

Sign up here to receive the RCC E-News and other RCC newsletters, information and alerts.