APRIL 2021
Sea levels are rising faster now than any time over the past 2,000 years. As a result, flooding poses a growing threat to coastal communities, and salt water is seeping into North Carolina's coast, leaving behind swaths of ghost forests. Biden's infrastructure plan could initiate sweeping climate action, but –– despite accelerating sea level rise –– the plan barely mentions managed retreat, a term for coordinated movement of 13 million Americans that sea level rise could displace by the end of the century. Coastal flooding also unfairly burdens low-income and minority populations. This month, FEMA announced more equitable flood insurance rates, the first change to flood insurance prices in 50 years.
In Florida, another state threatened by sea level rise, manatees are starving as water pollution kills sea-grass. Additionally, ocean heating is driving species away from the equator. Such a massive redistribution of biodiversity could radically alter, and even collapse, marine food webs. In contrast, marine mammals keep ecosystems stable: sea otters in California prevent urchins from overrunning kelp forests and whales act as ocean fertilizers. But protecting marine mammals will require expanding areas of protected ocean, which is good for climate, food, and biodiversity. Continue reading for the latest ocean news, films, events and books curated by the RCC.
Recent News
Sea-level Rise and Environmental Justice
Retreat from Coastlines? Politicians Don't Want to Talk About It.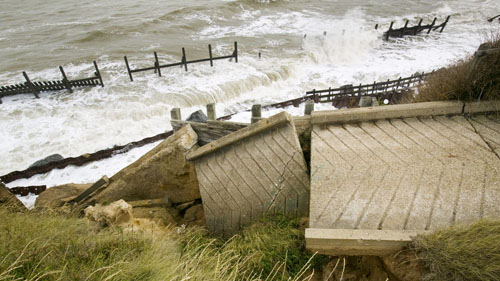 Why managed retreat is still a political third rail.

Last week, President Joe Biden unveiled a $2 trillion infrastructure plan that, if passed by Congress, would protect the U.S. from climate change and prepare its economy for a transition to clean energy. The plan has a little something for just about everyone — out-of-work fossil fuel workers, public housing advocates, lovers of research and development — but it almost entirely avoids mentioning a looming crisis. Biden's plan barely mentions managed retreat, a term that refers to the coordinated movement of communities away from coastlines and other vulnerable areas as sea levels rise and climate disasters worsen. The White House infrastructure plan included just one sentence about it, saying the American Jobs Plan will provide "transition and relocation assistance to support community-led transitions for the most vulnerable tribal communities." Read more
Inside FEMA, A Reckoning on Race and Flooded Mansions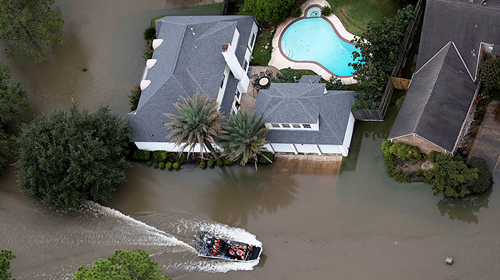 Through internal emails, public advisories and virtual seminars, the Federal Emergency Management Agency says it wants to do better on equity, and it acknowledges that disasters and disaster recovery programs unfairly burden low-income and minority populations.

The effort began last fall before the election and has accelerated under President Biden. As FEMA helps distribute coronavirus vaccines nationwide, it is prioritizing underserved populations and last month established a civil rights advisory group to "identify and eliminate inequities" in who gets inoculated.
Major disparities remain. In almost every state, for example, Black residents have died of COVID-19 at a rate that exceeds their portion of the state population, according to data collected by the Kaiser Family Foundation. But in every state and the District of Columbia, Black residents account for a disproportionately small share of the vaccinated population, the data shows. Read more
FEMA Announces Flood Insurance Rate Changes to Improve Equitability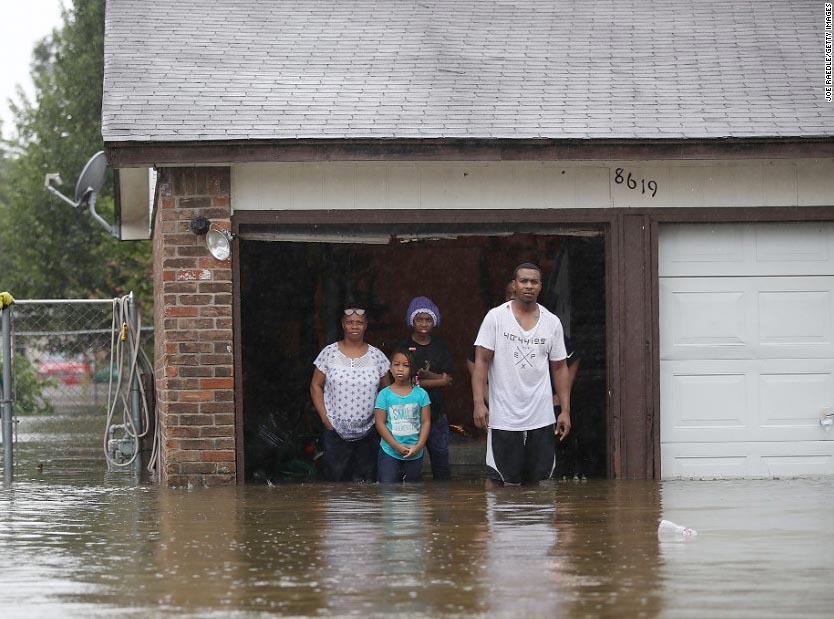 The Federal Emergency Management Agency announced late last week a new pricing structure for its federal flood insurance program. The federal government has been subsidizing flood insurance for people in areas defined by the government as flood-prone — the new pricing takes into account the actual risk to people's homes, which will result in increases for expensive properties in high-income areas, according to Jeremy Porter, who is the head of research and development at First Street Foundation, a Brooklyn based nonprofit organization that studies climate change and flood risk. According to FEMA, only about 4%, or roughly 200,000 policies, will have big premium increases, while about 1.15 million will see decreases.
Why This Matters: The prior system was inequitable and FEMA says its new system will mean that low-income people with less valuable homes will pay only their fair share. According to First Street's Porter, the old system was "basically a subsidy to people," and the new system ensures that "pricing is based on your insurance risk." Subsidies for expensive properties mean the government created perverse incentives for wealthy people to build high-priced homes in areas that were likely to flood despite the risks. Read more
Duke Researcher Identifies Another Devastating Impact of Rising Oceans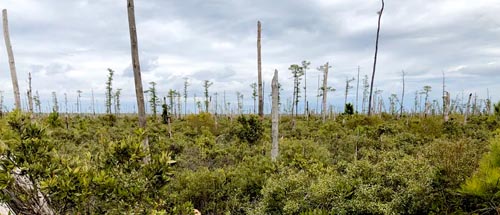 Sea level rise is killing trees along the Atlantic coast, creating 'ghost forests' that are visible from space. Trekking out to my research sites near North Carolina's Alligator River National Wildlife Refuge, I slog through knee-deep water on a section of trail that is completely submerged. Permanent flooding has become commonplace on this low-lying peninsula, nestled behind North Carolina's Outer Banks. The trees growing in the water are small and stunted. Many are dead. Throughout coastal North Carolina, evidence of forest die-off is everywhere. Nearly every roadside ditch I pass while driving around the region is lined with dead or dying trees.
As an ecologist studying wetland response to sea level rise, I know this flooding is evidence that climate change is altering landscapes along the Atlantic coast. It's emblematic of environmental changes that also threaten wildlife, ecosystems, and local farms and forestry businesses. Like all living organisms, trees die. But what is happening here is not normal. Large patches of trees are dying simultaneously, and saplings aren't growing to take their place. Read more
Atlantic Coast Sea Levels Are Rising at Fastest Rate in 2,000 Years, Study Finds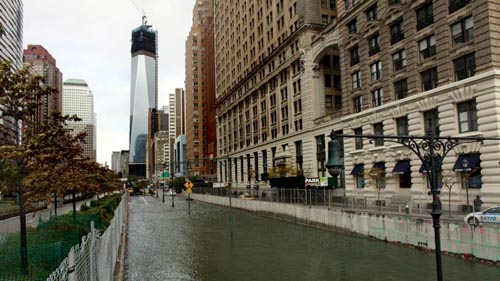 Yet another study has confirmed the unprecedented impacts of the climate crisis: Sea levels along the eastern U.S. are rising at their fastest rate in 2,000 years. Researchers led by a team at Rutgers University studied sea level rise at six sites along the Atlantic coast. They found that the rate of change between 1900 and 2000 was more than double the average for the period between year 0 and 1800, Rutgers Today reported.
"The increasing influence of the global component is the most significant change in the sea-level budgets at all six sites," the study authors wrote. The research, published in Nature Communications on Tuesday, focused on sea level sites in Connecticut, New York City, North Jersey, South Jersey (Leeds Point and Cape May Courthouse) and North Carolina. The scientists examined sea-level budgets, which are the totality of regional, local and global factors that influence sea level change. Read more
Florida Manatees in Peril
Spike in Florida Manatee Deaths Linked to Human Activity, Loss of Food Sources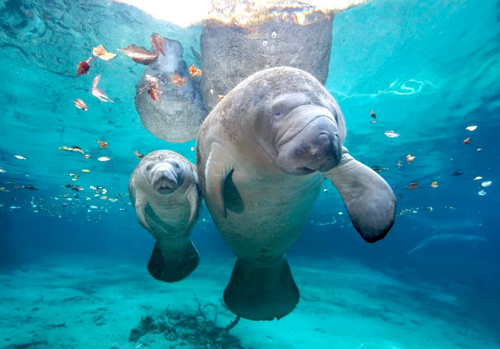 The first few months of 2021 have been extremely deadly for manatees as food sources in Florida have become increasingly limited, scientists say.

In the first six weeks of the new year, 317 manatee deaths were reported across Florida, CBSMiami reported. Since then, that number has risen to at least 432 deaths — about three times the normal amount of deaths in the state by this time of year, The Weather Channel reported. The five-year average for manatee deaths is 578.
"This is the worst that I've ever seen," Phil Stasik, who witnessed 13 manatee carcasses washed up on the shore of the Indian River Lagoon in Merritt Island while kayaking, said in an e-mail to Florida Today, according to The Weather Channel. Read more
Opinion: Manatees are Starving in Florida. Pollution is the Likely Culprit.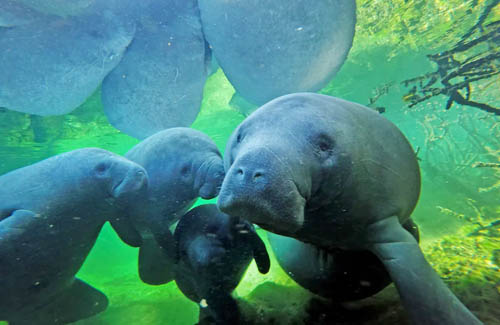 Manatees are an iconic mammal species in the Florida Everglades and surrounding rivers and estuaries. Their large, round bodies with protruding flippers and huge heads give them an adorable cartoonish appearance that has wide appeal. Thanks to multiple conservation laws, manatee populations have expanded, from 1,300 in the 1990s to more than 6,000 today.

But here's the bad news: Manatees in South Florida's rivers, estuaries and lagoons are not doing well this year. Since the beginning of 2021, 432 have already died. This is nearly three times the average number of deaths in the same time interval (Jan. 1 to March 5) over the past five years. That puts 2021 on pace to be one of the deadliest years for manatees in the past decade. And while the reasons for this decline are not entirely understood, we do have a lead on what's driving the devastation: herbicide pollution in Florida's waterways. Read more
Wind and Wave Energy
The U.S. is Finally Looking to Unlock the Potential of Wave energy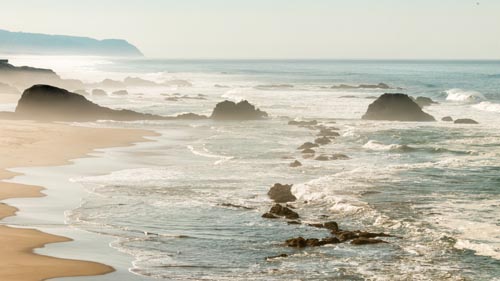 After decades of false starts, the federal approval of a new testing site off the coast of Oregon could give wave energy a much-needed jolt.

At first glance, waves have the makings of an ideal renewable energy source. They're predictable, constant, and tremendously powerful. Their energy potential is astonishing — researchers estimate that waves off the coasts of the United States could generate as much as 2.64 trillion kilowatt-hours annually, or the equivalent of 64 percent of the country's total electricity generation in 2019.
But capturing the immense power radiating across our oceans' surfaces is no easy feat — wave energy technology is challenging to engineer, start-up costs are high, and testing in open ocean waters is a regulatory nightmare. Read more
The Biden Administration Makes a Swath of Ocean Between New York and New Jersey an Offshore Wind Zone.
The Biden administration announced a plan on Monday to vastly expand the use of offshore wind power along the East Coast, aiming to tap a potentially huge source of renewable energy that has so far struggled to gain a foothold in the United States.

The plan would designate an area between Long Island and New Jersey as a priority offshore wind zone and sets a goal of installing 30,000 megawatts of offshore wind turbines in coastal waters nationwide by 2030, generating enough clean electricity to power 10 million homes. To help meet that target, the administration said it would accelerate permitting for proposed wind projects off the Atlantic coast, offer $3 billion in federal loan guarantees for offshore wind projects and upgrade the nation's ports to support wind construction. The White House said on Monday that the plan would avoid 78 million metric tons of carbon dioxide emissions. Read more
Sustainable Fishing
Trawling for Fish May Unleash as Much Carbon as Air Travel, Study Says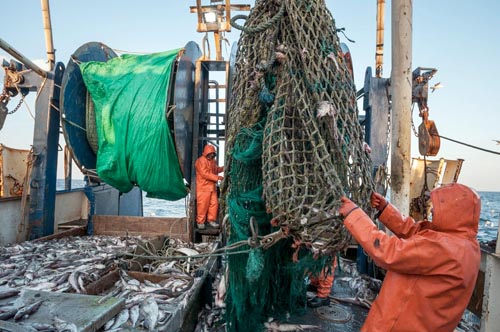 The report also found that strategically conserving some marine areas would not only safeguard imperiled species but sequester vast amounts planet-warming carbon dioxide, too.

For the first time, scientists have calculated how much planet-warming carbon dioxide is released into the ocean by bottom trawling, the practice of dragging enormous nets along the ocean floor to catch shrimp, whiting, cod and other fish. The answer: As much as global aviation releases into the air.
While preliminary, that was one of the most surprising findings of a groundbreaking new study published on Wednesday in the journal Nature. The study offers what is essentially a peer-reviewed, interactive road map for how nations can confront the interconnected crises of climate change and wildlife collapse at sea. Read more
First Woman and African To Lead World Trade Organizations Starts With Fisheries Subsidies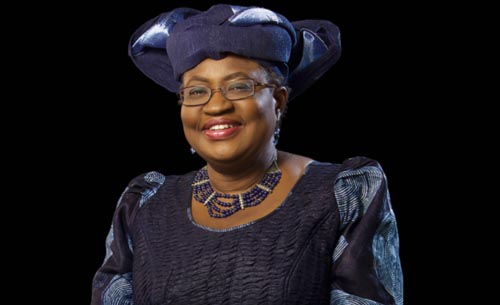 The new Director-General of the World Trade Organization (WTO), Ngozi Okonjo-Iweala, an economist from Nigeria, made ending fishing subsidies by governments her first priority on Monday, according to E&E News. This has long been a priority for the WTO, but her decision also reflects the importance of women in promoting and ensuring sustainable fishing globally. Women make up "roughly half of the fishing workforce and an estimated 70 percent of the global aquaculture industry" but the actual number could be even greater because many women in the industry are "invisible and unpaid." And it is not just in the developing world — the National Oceanic and Atmospheric Administration reports the same is true in Alaskan fisheries, where women play an integral, multifaceted, and underappreciated role. Read more
Protecting the Ocean
Protect Our Ocean 'to Solve Challenges of Century'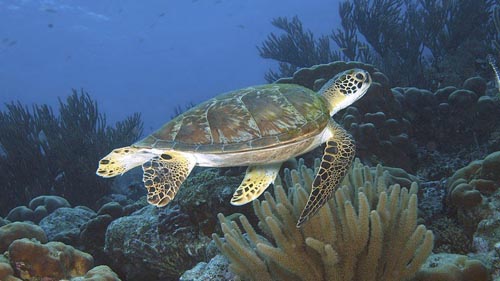 Protecting the ocean has a triple whammy effect, safeguarding climate, food and biodiversity, according to new research.

A global map compiled by international scientists pinpoints priority places for action to maximise benefits for people and nature. Currently, only 7% of the ocean is protected. A pledge to protect at least 30% by 2030 is gathering momentum ahead of this year's key UN biodiversity summit. The study, published in the scientific journal Nature, sets a framework for prioritising areas of the ocean for protection.
• Polar seafloor exposed after 50 years of ice cover
• Whale threats from fishing gear 'underestimated'
'• Forever plant' faces uncertain future
The ocean covers 70% of the Earth, yet its importance for solving the challenges of our time has been overlooked, said study researcher Boris Worm of Dalhousie University in Halifax, Nova Scotia. Read more
Will the Race for Electric Vehicles Endanger the Earth's Most Sensitive Ecosystem?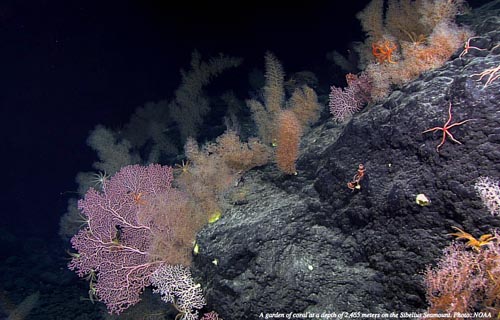 Materials needed to make the batteries for electric cars and other clean technology is driving interest in deep-seabed mining, and scientists fear the cost to the ocean will be steep. The internal combustion engine had a good run. It helped get us to where we need to go for more than a century, but its days as the centerpiece of the automotive industry are waning. As countries work to cut greenhouse gas emissions, electrification is stealing the limelight.
While there's still a long road ahead — electric vehicles only accounted for 3% of global car sales in 2020 — EV growth is finally climbing. From 2010 to 2019 the number of EVs on the road rose from 17,000 to 7.2 million. And that number could jump to 250 million by 2030, according to an estimate from the International Energy Agency. Read more
Marine Life and Climate Change
Marine Mammals Help Mitigate Climate Impacts on Ocean Ecosystems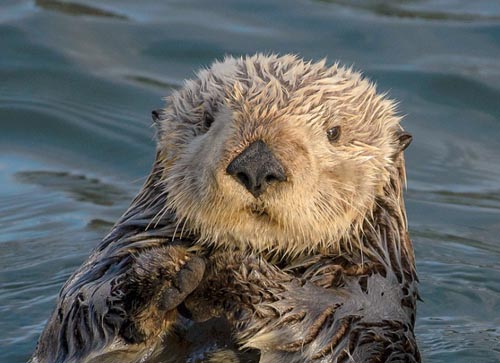 Kelp forests along the U.S. West Coast are threatened because of an exploding sea urchin population caused by the climate crisis, but in Monterey Bay, sea otters keep the urchin population in check and kelp forests healthy. While many natural underwater systems are out of whack because of climate change, sea others aren't the only marine mammals helping maintain some equilibrium.

Why this Matters: Marine mammals play an important role in global ecosystems as "apex predators, ecosystem engineers and even organic ocean fertilisers," The Conversation writes. Marine mammals worldwide are threatened by changing temperatures, shifting food sources, and acidification. That's on top of threats they face from human activity like fishing and ship strikes. Allowing marine mammals — and the ecosystems they inhabit — to thrive is part of the push for protecting 30% of the world's ocean by 2030. These marine protected areas have the added benefit of sequestering carbon as well as protecting wildlife, according to recent research. Read more
Marine Species Increasingly Can't Live at Equator Due to Global Heating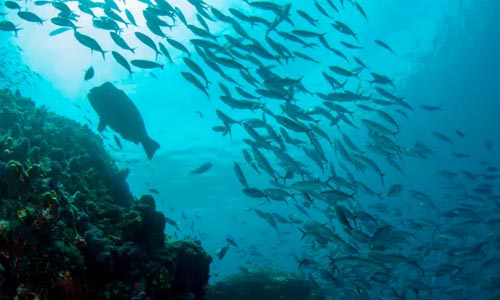 Study suggests it is already too warm in tropics for some species to survive. Global heating has made the ocean around the equator less rich in wildlife, with conditions likely already too hot for some species to survive, according to a new study.

Analysis of the changing locations of almost 50,000 marine species between 1955 and 2015 found a predicted impact of global heating – species moving away from the equator – can now be observed at a global scale. It said further global heating, which is now unavoidable, would cut the richness of species in the ocean in tropical regions even further. Scientists said the consequences of the shift could be profound and would be challenging to predict. Read more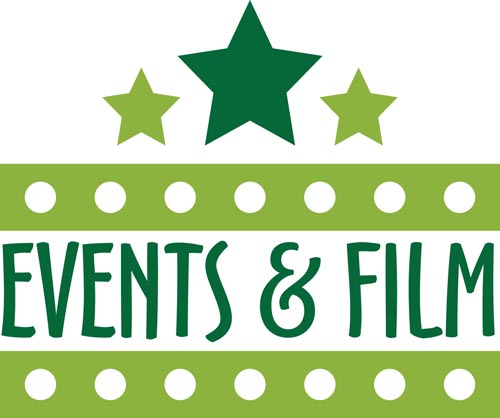 Short Film: One Plastic Beach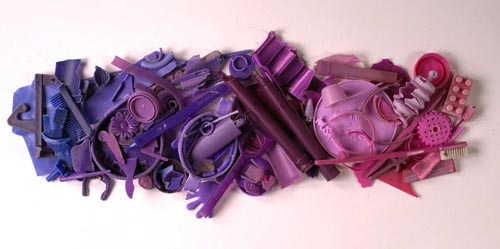 Since 1999 Richard Lang and Judith Selby Lang as a collaborative team have been visiting Kehoe Beach, Point Reyes National Seashore in Northern California. They have rambled 1000 meters of tideline of this one beach hundreds of times to gather plastic debris washing out of the Pacific Ocean and from this one beach have collected over two tons of material. By carefully collecting and "curating" the bits of plastic, they fashion it into works of art that matter-of-factly show, with minimal artifice, the material as it is. The viewer is often surprised that this colorful stuff is the thermoplastic junk of our throwaway culture. Read more about the artist team here. Click here to watch the movie
Event: How Ocean-Based Solutions Contribute to Net Zero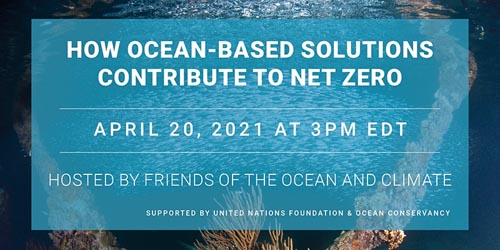 In support of President Biden's Leaders Summit on Climate and to deepen understanding of the role that the ocean can play in achieving net-zero greenhouse gas emissions, the Friends of the Ocean and Climate countries are hosting a virtual side event with U.S. Special Presidential Envoy for Climate John F. Kerry and leaders from across the globe. On Tuesday, April 20th, 2021 at 3pm EST, speakers will demonstrate their commitment to ambitious ocean-climate action and highlight how they are leveraging ocean-based solutions—including scaling up offshore renewable energy, reducing emissions from shipping, and protecting and restoring blue carbon ecosystems—to help eliminate carbon pollution. They will also discuss increasing resilience through initiatives such as marine protected areas and climate-ready fisheries. Register here
Webinar: Harmful Algal Blooms

Harmful algal blooms (HABs) occur when algae in the water grow excessively and produce toxins and other harmful effects on the environment and people. Join us VIMS scientist Marta Sanderson on Tuesday, April 20, 2021 from 6 pm to 7:30 pm EST to learn what we know about how and why these blooms form and how that information is improving our ability to detect HABs and even forecast when and where they may occur.
Discovery labs are free, family-friendly programs that include activities and a short presentation. They are presented by the Chesapeake Bay National Estuarine Research Reserve (CBNERR) at VIMS. Register here
Webinar: The "Why" Behind 30x30

Marine protected areas (MPAs – areas of ocean that are protected for the long-term conservation of nature – are important tools for biodiversity protection, climate resilience, fisheries enhancement, and provide many benefits and services that people depend upon. In the face of the accelerating impacts of climate change, biodiversity loss, and increasing human pressures on the ocean, nations around the world have adopted a goal to protect at least 30% of the world's ocean by 2030 through representative and effective networks of MPAs. On Thursday, April 29th at 1pm EST scientists will provide an overview of the state of the science on MPA benefits, highlighting what we know about these important ocean conservation tools and the "why" behind the 30×30 goal. This webinar will help set the stage for a series of webinars focused on how the goal is being addressed in the United States, and speakers will highlight U.S.-based evidence and case studies where possible. Register here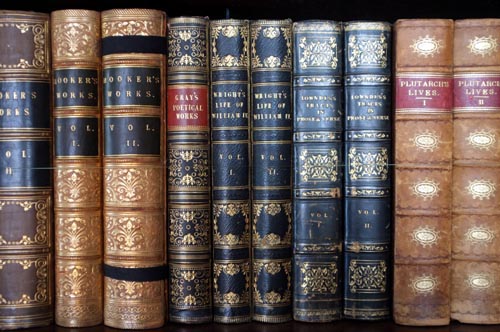 Book Reviews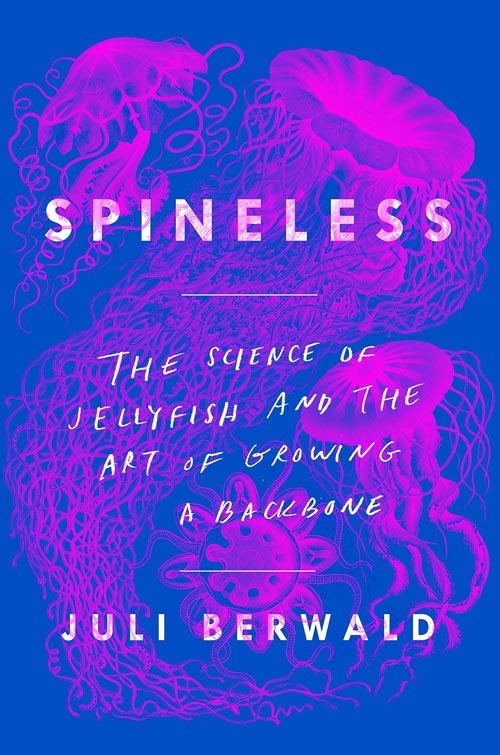 Spineless delights with descriptions of the marine world as intricate and entrancing as the jellyfish it brings to life. A science writer and mother, Berwald weaves scintillating scientific descriptions of the oceans, climate change, and, of course, jellyfish, into larger meditations on her own life decisions to step away from academia, raise a family, and return to creative work. Spineless is an accessible and informative read; it digs the depth of jellyfish knowledge – revealing just how much we don't know. Berwald's personal stories and jellyfish encounters will fascinate even those with little affinity for the gelatinous creatures. Read more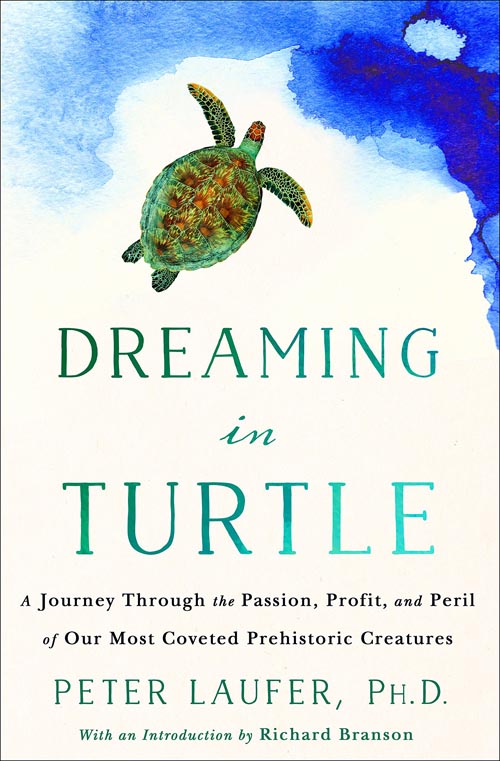 Dreaming in Turtle explores our myriad relationships to turtles – relationships that span from fascination to exploitation. Most turtle species are endangered, indicating we are losing our connection to these mystical, magical creatures. And yet, "everyone has a turtle story," Laufer writes. Turtles continue to spark awareness in us, even as we push their populations to the brink of extinction. Laufer travels around the world, collecting turtle stories from different places, people, and cultures, culminating into a turtle story of his own. This book is well researched and provides a good resource for those interested in humans' cultural connections to turtles. Read more

The Rachel Carson Council depends on tax-deductible gifts from concerned individuals like you. Please help if you can.

Sign up here to receive the RCC E-News and other RCC newsletters, information and alerts.