A newsletter on campus events, research, and civic engagement
ON CAMPUS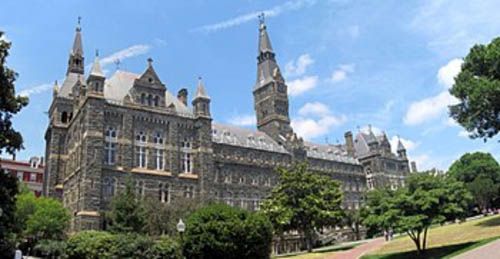 Georgetown divests! At the start of February, the university announced that it would be divesting from fossil fuels and shifting the funds towards renewable energy. The move comes in response to a massive pressure campaign from students as more universities across the country begin to divest. Georgetown will divest from public securities of fossil fuel companies within the next five years and divest from existing private investments in those companies over the next 10 years.
• • • • •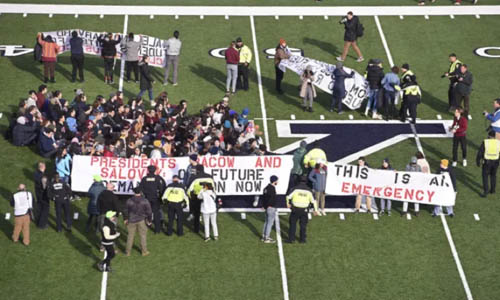 Georgetown's commitment to divest represents one of the largest and most prestigious institutions to do so. Georgetown joins scores of other schools that have divested in the past few years. The pressure now continues to grow on Ivy league institutions, particularly Harvard, as none has yet to divest. Student pressure on the universities is growing, however, as activists continue to pressure their institutions, such as when protestors disrupted the annual Yale vs. Harvard football game last November.
• • • • •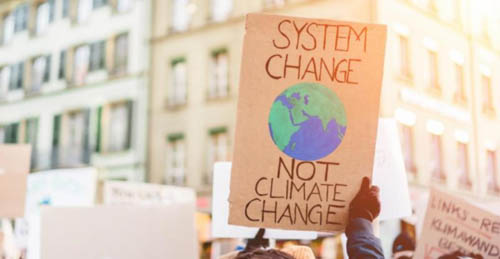 As many institutions consider the politics of their investments, a new report indicates promising results for investing in socially responsible companies. Critics of divestment often argue that moving their investments will yield lower returns, but sustainable investment strategies are just as effective.
OTHER NEWS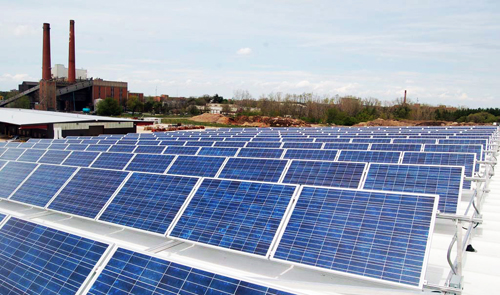 As part of its commitment to going greener, Michigan State University's Board of Trustees today authorized the installation of a 20-megawatt solar array.

The array will be located on nearly 100 acres just south of MSU's main campus between Bennett and Jolly roads. It will produce the energy equivalent of powering 4,400 homes and triple the campus's use of renewable energy. Once complete, MSU's solar arrays – which include previously installed solar carports – will span nearly 145 acres.
• • • • •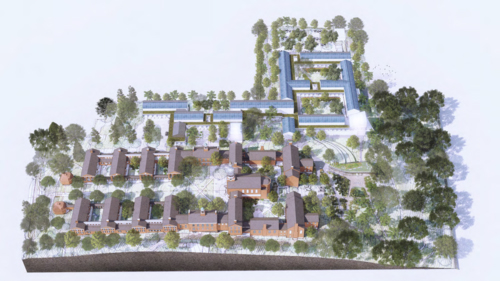 Thanks to the generosity and commitment of George and Carol Bauer, two of the Yale Divinity School's loyal friends, YDS has received the largest gift commitment in its history and one of the largest gifts ever given to a divinity school. The Bauers and their family are contributing $15 million to YDS to support construction of a Living Village.
RCC ON CAMPUS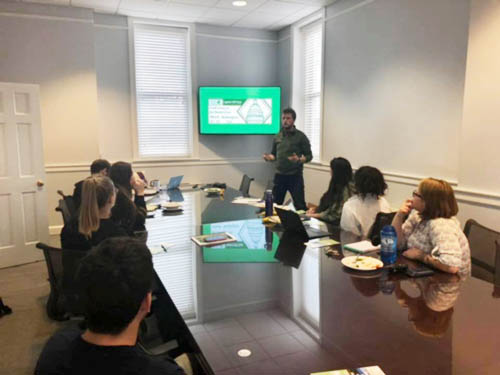 RCC Campus Coordinator, Mackay Pierce, has been traveling to colleges and universities across the country this spring to talk to students about their role in the climate movement and how they can get more involved. Interested in bringing him to campus? Contact him: Mackay@rachelcarsoncouncil.org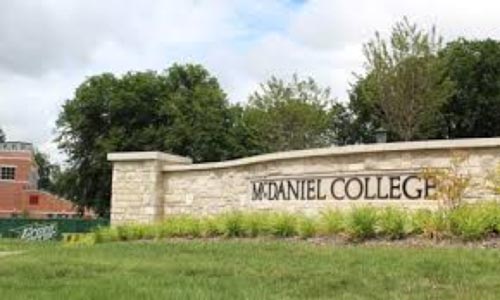 Young people are the leaders of the climate movement. RCC Campus Coordinator, Mackay Pierce, returned to this message often during his visit to McDaniel College in Westminster, Maryland. Pierce's time at McDaniel came among stops at other institutions as he traveled to recruit for the RCC Fellowship Program, a competitive national program designed to identify student environmental leaders and support them in campaigns for sustainability on their campuses and in their communities, as well as the upcoming RCC Capitol Hill Days, a national advocacy event for students and faculty being held in March.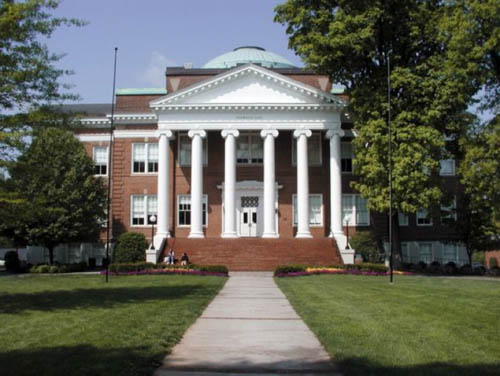 The University of Lynchburg, located in central Virginia, is among the top 20 Southern universities ranked by the U.S. News and World Report. Dr. Laura Henry-Stone, Assistant Professor of Environmental Studies, invited the Rachel Carson Council's Campus Coordinator, Mackay Pierce, to Lynchburg to speak with her students about their important roles in the climate movement and to learn about some of the fascinating projects they are doing to engage in sustainability.
Located in New Wilmington, Pennsylvania, Westminster College is a small liberal arts school serving rural communities in Northwestern Pennsylvania. Mackay Pierce, RCC Campus Coordinator, was invited to the school by Director of Westminster's Environmental Studies Program, Dr. Helen Boylan.
RCC Fellowship Program 2020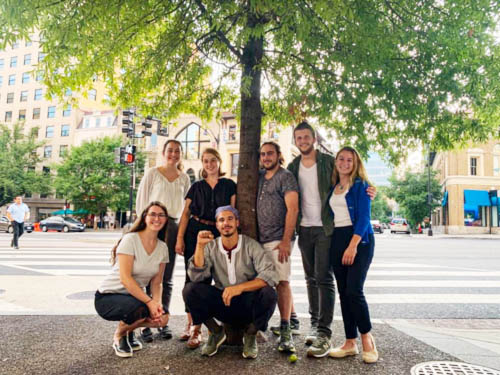 Applications for the Rachel Carson Council Fellowship Program are now open! Are you a student with a passion for sustainability and environmental justice? Do you want to get paid to organize on your campus? Are you a professor who supports and encourages students like that?

Applications are due by May 1. Apply Now! Click here to apply
• • • • •
Capitol Hill Days 2020

On March 22 and March 23, the Rachel Carson Council will be hosting RCC Capitol Hill Days. This event is designed to bring students to the nation's capital so they can share their stories and concerns about the climate crisis directly with legislators while gaining invaluable advocacy experience.
Interested in attending? Contact: Mackay@rachelcarsoncouncil.org
Submissions and RCC Campus Programs
Do you know about the different programs RCC offers to campuses? Bring one of our staff members to campus for an advocacy workshop or RCC President Dr. Robert K. Musil as part of our campus lecture series. Click here for more information
Is there interesting environmental news or projects, research, or innovative curriculum at your campus that we should know about?
Contact RCC Campus Coordinator Mackay Pierce at: Mackay@rachelcarsoncouncil.org

Want to create change? Support our work here.