A Newsletter on Campus Events, Research, and Civic Engagement
September 2020
From RCC

This fall, 9 students as a part of the Rachel Carson Council Fellowship program are returning, remote and in person, to their campuses. This year, our fellows are engaging in projects ranging from campus food insecurity and the impact of industrial agriculture on campus communities, to university sustainability guidelines and divestment. Though their organizing looks much different than before, our Fellows enter into a historic fall in a time where their work has never been more critical. Read more at RCC
This year's class of RCC Fellows (2020-2021) was chosen from our largest group of applicants ever from over 30 states.
Students: Keep Up the Pressure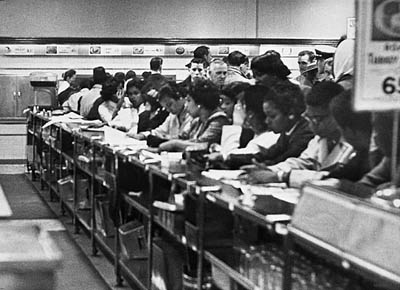 It isn't easy being a college student in 2020. After the coronavirus halted spring semesters, the normal rhythm of the academic year has been disrupted and does not seem set to return entirely to normal anytime soon. For many, this means continuing their work for change and justice on campus at a time in the nation's history when those efforts have rarely been more critical.

Students, wielding power both on their campuses and in their communities, have often acted as a catalyst for change. In 1960, a group of four black students in Greensboro, North Carolina decided to take a seat at the lunch counter of the local Woolworth's. Within three days, joined by women from nearby Bennett College, the students, all of whom were teenagers had attracted nearly 300 others to their cause and sparked more than fifty other similar protests across the south over the course of the following summer. The actions of those students in Greensboro ultimately caused a chain of events that resulted in both the creation of the Student Nonviolent Coordinating Committee and the passage of the Civil Rights Act of 1964. Read more at RCC
RCC Campus Visits
As a part of our RCC Campus Programs, RCC is happy to be able to offer virtual visits to campuses this year. Though the virus has limited our ability to gather in person, if you are a professor looking for creative ways to engage with your students, RCC staff would be happy to (virtually) come to you!
Email RCC Associate Director Mackay Pierce for more information: mailto:mackay@rachelcarsoncouncil.org
Sustainability
America's Top Colleges for Renewable Energy 2020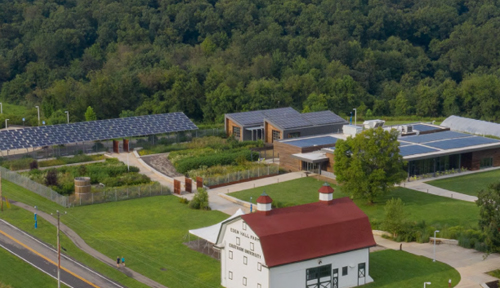 America's colleges and universities are leading the transition to a 100 percent renewable energy system. Small liberal arts colleges, large public universities and community colleges alike, from every corner of the U.S., are taking the lead in reducing energy consumption, deploying renewable energy technologies, and switching to electric vehicles (EVs).
The nation's leading campuses for clean energy – from Georgetown University to the University of Idaho – are setting a strong example for other colleges and the nation as a whole to follow. More than 40 colleges and universities now obtain 100 percent or more of their electricity from renewable energy sources. Read more at Environment America
Climate Activists Gain Seats on Harvard Oversight Board
The candidates were the first ones elected through a petition campaign since 1989, when anti-apartheid activists put Archbishop Desmond Tutu on the panel.

Bucking tradition, a group of climate activists has won three seats in an election to an important governing body at Harvard University, the Board of Overseers, the university announced Friday.
The slate of candidates ran on a platform that included calls for the university to drop fossil fuel investments from its portfolio, part of a divestment movement that has swept college campuses for the better part of a decade. Read more at The New York Times
Divestment Groups Cheer Harvard Forward Victories in Overseers Election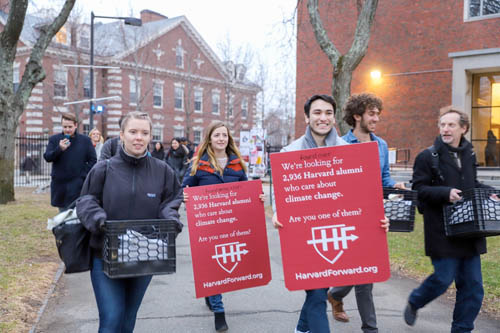 For over a decade, student groups have worked to advance fossil fuel divestment at Harvard by meeting with University presidents and holding demonstrations in Harvard Yard. With Friday's election of three Harvard Forward candidates to the Board of Overseers, three of their own will sit on the University's second-highest governing body.

Jayson U. Toweh, Margaret "Midge" Purce '17, and Dorothy "Thea" L. Sebastian '08, three of Harvard Forward's endorsed candidates, won seats on the Board of Overseers Friday. Harvard Forward — a group pushing for divestment and student representation on the school's governance boards — cited the last successful petition campaign for a spot on the board, which saw Archbishop Desmond Tutu win a seat in 1989.
In an email to supporters, the group added that they are "thrilled" three of their candidates were elected. Read more at The Harvard Crimson
George Washington University to Fully Divest From Fossil Fuels by 2025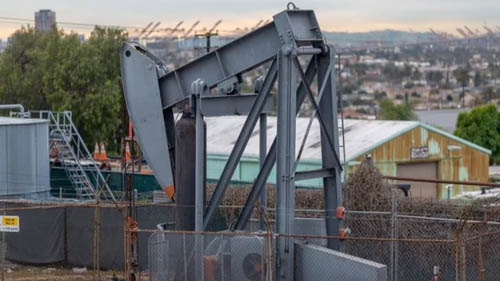 George Washington University on Monday became the latest U.S. school to announce it will fully divest its endowment from fossil fuel holdings.

The board of trustees pledged to achieve full divestment by 2025 and carbon neutrality by 2030, in addition to taking steps like phasing out single-use plastics.
"Our students and the broader GW community have been very passionate about sustainability and climate change and have played an important role in shaping our commitment to meaningful action," GW President Thomas LeBlanc said in a statement. "In our investments and our operations, we will vigilantly focus on renewable and sustainable practices and industries, keeping the university environmentally and economically sustainable for years to come." Read more at The Hill
Austin Community College Becomes First Community College in Texas to Use 100% Renewable Energy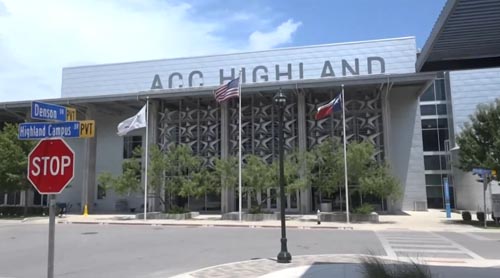 Two Austin Community College campuses, one in Elgin and one in Round Rock, now use 100% clean, renewable energy.

Austin Community College (ACC) is making major strides toward going green. Two ACC campuses now use 100% clean, renewable energy, according to the college.
The switch to clean energy at the ACC campuses in Round Rock and Elgin makes ACC the first community college in Texas to have campuses that use entirely wind and solar power. ACC's 100% renewable energy efforts started this summer.
"ACC is committed to becoming a leader in sustainability. That means using less energy and fewer resources while minimizing waste," said Dr. Richard Rhodes, ACC chancellor. "Our goal is to shrink the college's ecological footprint and increase environmental awareness." Read more at KVUE/ABC
Student Voting
Educating for Democracy

You're Invited!
In its third year, the Campus & Community Voter Engagement Summit will bring together community organizations and campus administrators, faculty, and student leaders in Missouri and Illinois for a series of conversations about engaging voters ahead of the November election.
Adapting to the realities of the global pandemic, the 2020 Summit is going virtual. Summit sessions will explore the theme, Navigating the New (ab)Normal: Empowering Student Voters in the COVID Era. Attendees will learn about resources, discuss digital engagement strategies, and hear from experts on an array of topics. Community members, campus administrators, faculty from diverse disciplines, and students are encouraged to attend these free Summit Sessions.
Virtual Summit Sessions | Register Online Today
Note: You will need to register for each session you plan to attend. A calendar invite and reminder email will be sent with the Zoom login information.
Engaging Student Voters during COVID: A Collaborative Conversation with Campus Leaders
Wednesday, September 9th | 10:00am – 11:15am | Register here
Working with Local Election Officials: Virtual Panel Discussion with Missouri Election Administrators
Tuesday, September 15th | 12:00pm – 1:15pm | Register here
Working with Local Election Officials: Virtual Panel Discussion with Illinois Election Administrators
Tuesday, September 15th | 2:00 – 3:15pm | Register here
Making Community Colleges "Democracy's Colleges" Again: A Roundtable Discussion
Wednesday, September 16th | 3:00pm – 4:15pm | Register here
If you have questions, please contact Michelle Black, CEEP's Assistant Director for Missouri, at mailto:michelle@campuselect.org.
The Summit is a collaborative effort between Campus Compact, Campus Election Engagement Project, Center for Social Development at The Brown School and the Gephardt Institute for Civic & Community Engagement at Washington University, and is funded in part by grants from Missouri Foundation for Health and NASPA.
Helping Students Vote During a Pandemic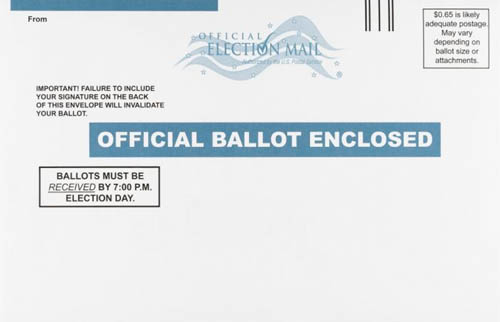 New advice for college administrators on how they can advocate for laws and conditions to encourage student voting during and after the pandemic.

College students vote at lower rates than the overall population, but the number of student voters has been on the rise in recent years. Their numbers nearly doubled from the 2014 to 2018 midterm elections, jumping from 19 to 40 percent, according to a report by the Institute for Democracy and Higher Education at Tufts University.
The institute released a new memorandum today advising college administrators on how to prevent a reversal of that trend and encourage student voting during the pandemic -- and after. Read more at Inside Higher Ed
Young Protesters Say Voting Isn't Enough. Will They Do It Anyway?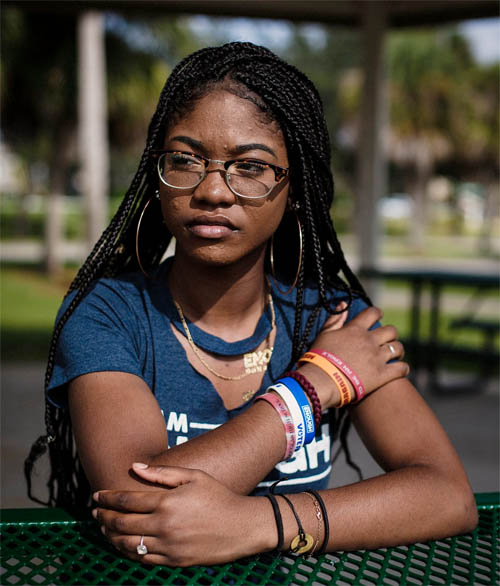 Barack Obama has a favorite saying on the campaign trail: "Don't boo — vote."

And young protesters, galvanized by police brutality and a rash of political disappointments, seem to be sketching out a present-day response:

Sure, maybe. But first, some well-directed fury.

"I'm tired. I'm literally tired. I'm tired of having to do this," said Aalayah Eastmond, 19, who survived the 2018 massacre at her high school in Parkland, Fla., became a gun control advocate, saw many legislative efforts stall — and is now organizing protests in Washington over police violence against fellow black Americans. Read more at The New York Tines
Lack of Voting Information Could Hamper Youth Turnout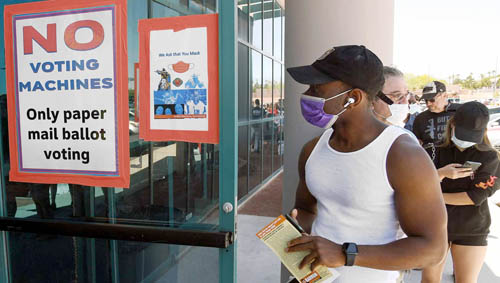 Young adults in the U.S. are interested and engaged in the 2020 election at high levels, while at the same time, one-third of youth are unsure whether their state has online voter registration, and 25% have voted by mail before. This information deficit about voting raises questions on whether young people will have access to the information necessary to vote this November in an election that will be inevitably shaped by the COVID-19 pandemic.
These results are from a web survey, using probability and non-probability samples, of more than 2,000 adults ages 18-29 conducted with Gallup by the Center for Information & Research on Civic Learning and Engagement (CIRCLE), part of Tufts University's Jonathan M. Tisch College of Civic Life. The survey, taken as protests about the treatment of Black Americans and rising COVID-19 infections dominated the news, highlights young people's commitment to political and social change as well as the profound challenges to ensuring they can vote in 2020. Read more at Gallup
U.S. Voters Increasingly Concerned About Climate Crisis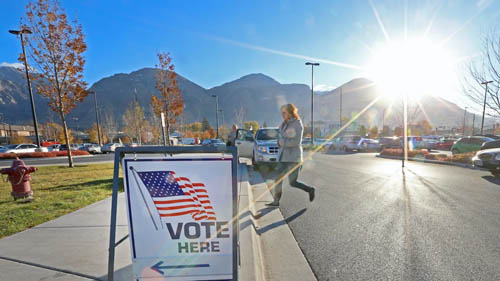 The dangers of climate chaos are conspicuous across the country as wildfires rage in the West where prolonged drought has turned some forests into a tinderbox, the Gulf Coast braces for back-to-back tropical storms, and the Midwest picks up the pieces from the derecho storm.

Now, more Americans than ever before feel the climate will take on a larger role than ever before in this year's election, according to new research, as The New York Times reported.
Climate Insights 2020 is based on survey data collected by Resources for the Future. The report is intended to take into account the manifold issues facing the American public — from the global pandemic to mass unemployment to racial injustice — to provide insights to policy makers and the public about the current sentiments of voters. It turns out that despite the upheaval from the pandemic, the climate crisis is a major issue for the American public. Read more at EcoWatch
Coronavirus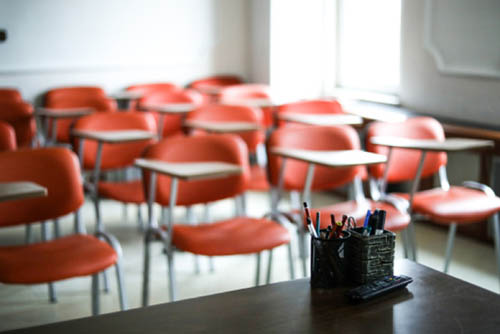 The coronavirus has had a profound impact on higher education. As members of campus communities across the country attempt to navigate their new normal, students and faculty members have been finding ways to engage in critical justice and sustainability work on campus and in their communities.
Cases Spike at Universities Nationally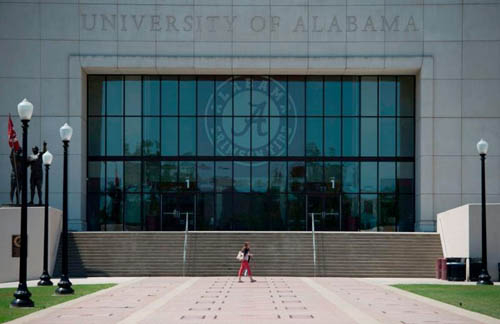 Most colleges and universities have now begun classes and brought students to campus all over the country. Several of those institutions, especially large ones, are now seeing outbreaks of COVID-19 among students.

Many of the most visible and serious outbreaks are in the Southeast United States.
The University of Alabama has had over 500 cases at its Tuscaloosa campus, for example, and Auburn University has seen over 200 cases this week alone. The University of Miami reported 141 after the first week of class, and the University of Kentucky has seen 250 cases so far.
In some examples, the shock of those case counts is tempered by considering high enrollment numbers and a low positivity rate. The University of Kentucky, for example, enrolls over 30,000 students, and its positive results as a share of tests reach only 1.1 percent. Read more at Inside Higher Ed
15 Ways Colleges Are Mobilizing to Support Their Communities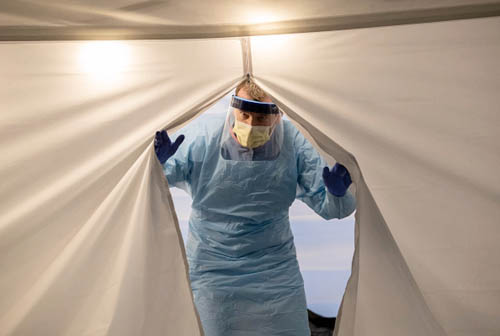 Faculty and staff members, as well as students, are contributing and producing medical equipment, preparing buildings for use as health-care facilities, providing Wi-Fi to local residents, and offering services like public information, small-business support, legal aid, and spiritual counseling. From Bonnie Resinski, the costume designer and wardrobe manager for the Center for Fine Arts at Saint Francis University, in Pennsylvania, who realized she could turn yards of fabric left over from a 1998 production of One Flew Over the Cuckoo's Nest into medical masks, to researchers at the Massachusetts Institute of Technology who are developing a design for a simple, inexpensive emergency ventilator, the sector is responding to what the Tufts University president, Anthony Monaco, has called "a Dunkirk moment for our country." Read more at The Chronicle of Higher Education
Will Covid-19 Revive Faculty Power?

In 2011, Benjamin Ginsberg, a political-science professor at the Johns Hopkins University, published The Fall of the Faculty, a blistering argument that over the previous three decades, administrators without serious academic backgrounds had swelled in number, shrinking the power of professors.
Naveeda Khan, a fellow Hopkins scholar, remembers reading the book but not finishing it. She got the gist and didn't think she needed to understand "the minutiae," says Khan, an associate professor of anthropology.
But this summer, she's reading it again. Both "for knowledge," she says, "and for strategy." This is the pandemic era. Read more at The Chronicle of Higher Education
Campus Justice
Professors Plan to Strike for Racial Justice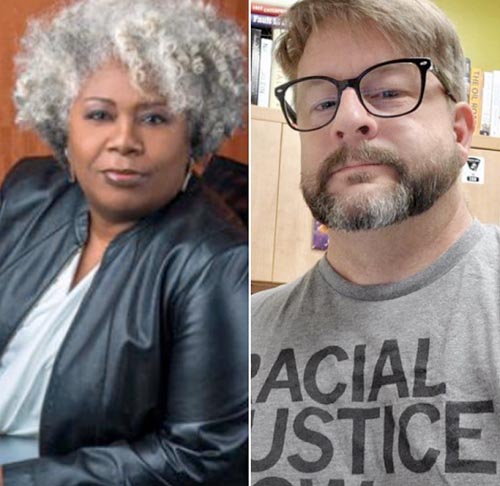 Three headline-making images from the past week sparked an upcoming strike for racial justice -- what could be the biggest collective action by academics in recent memory.

The first scene was Jacob Blake, a Black Kenosha, Wis., resident, being shot seven times in the back by a white police officer while his children watched. The second was Kyle Rittenhouse, a white teenager, being allowed to walk past police, long gun in hand, after he allegedly shot three Kenosha protesters, killing two.

The third image was of players from the Women's National Basketball Association and the National Basketball Association refusing to play in protest of continued police violence against unarmed Black people. Read more at Inside Higher Ed
Columbia, UNC Asheville Strip Names of Racists From Buildings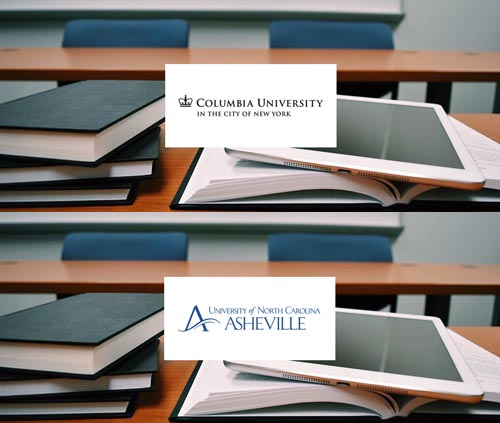 Columbia University and the University of North Carolina at Asheville have stripped the names of racists from campus buildings.

Columbia announced that it will change the name of Bard Hall, a residence hall in the medical center. Lee Bollinger, the president of Columbia, wrote that "Samuel Bard [was] the founder of what is now Columbia's Vagelos College of Physicians and Surgeons. Bard was a significant physician in the 18th century, a pioneer in obstetrics and treating diphtheria, who served as George Washington's doctor. He also owned slaves (the country's first census in 1790 lists their number as three). We know about at least one instance, in 1776, in which he advertised, with a promised reward, for the return of a fugitive slave." Read more at Inside Higher Ed
College Campuses Remove Confederate Statues Amid Protests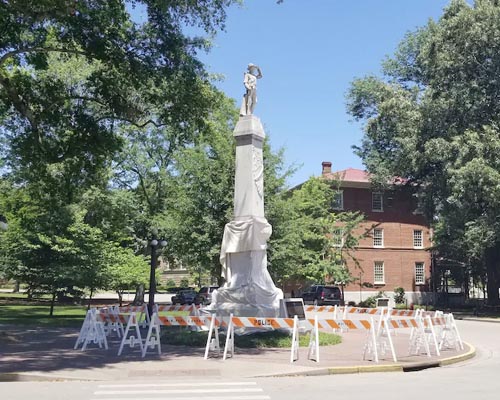 For more than a century, a Confederate monument has towered over the heart of the University of Mississippi, a stark reminder of divisions that have endured long past the Civil War. On Thursday, state officials finally relented: The monument can go.

It won't go far. The decision allows the monument to be moved from its prominent location to a campus cemetery. But Ole Miss student leaders, who listened via teleconference to the vote, still celebrated it as another victory in the quest by students and activists across the country to force colleges to confront the racist roots of monuments, school buildings and campus traditions. Read more at The Washington Post
Higher Ed Institutions Lay Off Workers, Tighten Budgets Amid Coronavirus Crisis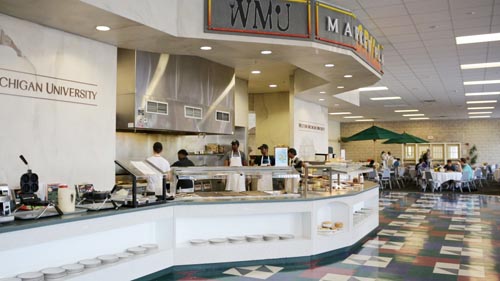 As college faculty and administrators slide into their slippers and prepare to work online, other campus workers who can't carry out their duties remotely – namely members of dining, housing and maintenance operations – face layoffs as various institutions across the country are reeling from the impact of the coronavirus pandemic.
Last week, Bon Appétit Management Company, the dining provider at the University of Pennsylvania (UPenn), announced it would lay off its 140-person team of retail dining workers after March 31, The Daily Pennsylvanian reported.
Though Bon Appétit typically lets about 70% of its staff go each summer, the abruptness of the current layoff will cause financial hardship and uncertainty, said John Preston, the secretary-treasurer of Teamsters Local 929, the union that represents UPenn retail dining workers, to The Daily Pennsylvanian. Read more at Diverse Issues in Education
Two years After Portland State Police Shot and Killed Jason Washington, the University Will Disarm Campus Officers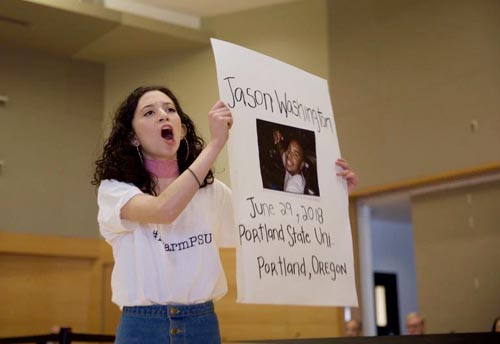 Portland State University Thursday announced that starting this fall its Campus Public Safety officers would begin conducting patrols without firearms.

The university said these unarmed campus patrols are the first step in an ongoing process to re-imagine campus safety.

PSU campus police officers two years ago shot and killed Jason Washington, a Black man, spurring criticism of armed safety officers from students and community members.
That criticism and pressure to disarm campus officers has only increased as demonstrations against police brutality started across the nation. Read more at OPB
Duke Researchers: We Must Protect Meat Packing Workers to Combat Community Spread of COVID-19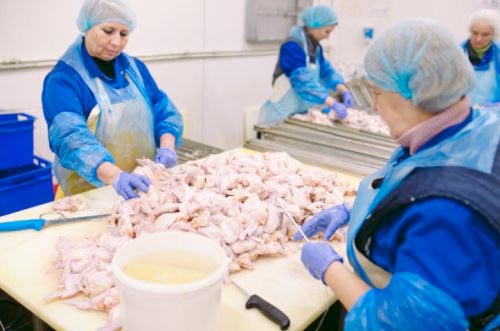 Early in the COVID-19 epidemic, urban centers like New York city led the nation in COVID-19 burden. Yet, even before shelter-in-place orders were expiring, many of the places with the most cases per capita were small cities and rural communities in the Midwest and South. By mid-May, counties with or near meat packing plants had almost twice the rate of known COVID-19 infections as the national average. Without appropriate safety precautions, workplaces such as meat processing plants may have harbored the virus as work continued during the lock downs and presented opportunities to seed new infections when states reopened. To facilitate the eventual return to normal, we must address the essential worker issue, particularly among high risk essential work places such as meat processing plants.
Meat processing plants have spawned outbreaks in North Carolina, Iowa, Nebraska, Wisconsin and South Dakota. North Carolina is one of the largest pork and poultry producing states. In April and May, large outbreaks were reported at the Tyson Foods poultry plant in Wilkes County, the Butterball turkey plant in Duplin County, and the Smithfield pork plant in Bladen County. Read more at NC Policy Watch
RCC Resources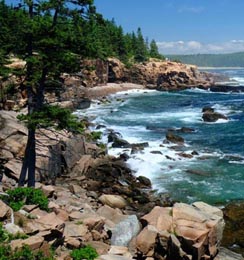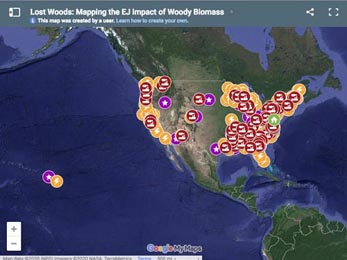 PS: Have you seen the new resources on our website? This summer, RCC unveiled an interactive data map tracking the wood pellet industry. Furthermore, RCC launched our new Coasts and Ocean program, highlighting many of the specific challenges facing our coastal communities and environments.
Find both here:
• • •
• •

The Rachel Carson Council depends on tax-deductible gifts from concerned individuals like you. Please help if you can.

Sign up here to receive the RCC E-News and other RCC newsletters, information and alerts.