June Bustled With Bird News.
From newly-published research on bird behavior to state-of-the-art birding technology, this issue of the RCC's Bird Watch and Wonder is packed.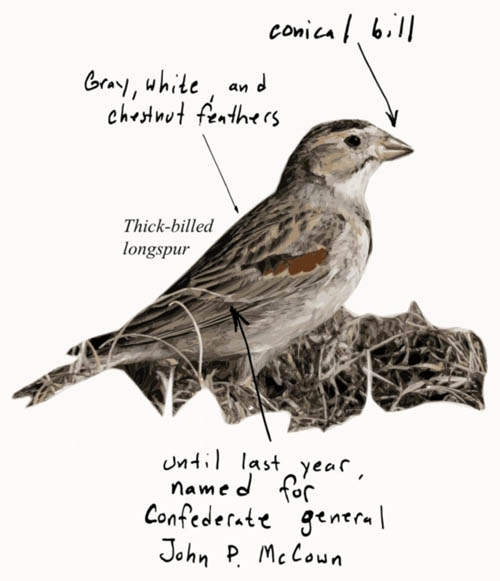 In early June, the RCC joined others in observing Black Birders Week, a celebration of Black birders that works to make birding inclusive. However, there is still a long way to go before the activity is truly welcoming to everyone. In June, birders, activists, and journalists spoke up about the racist legacy that many birds carry. Rather than having names based on appearance, behavior, or song, bird species often carry the names of those who discovered them. Some of these have racist and violent histories of terrorizing indigenous and black communities. The American Ornithological Society is creating a committee charged with developing guidelines to identify and reform harmful English bird names in response to suggestions from activist groups, including Bird Names for Birds.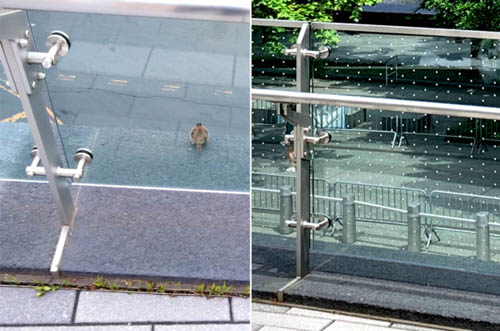 While these activist groups fight for inclusivity, others protect bird habitats and populations. This past month, conservationists worked to end skyscraper bird collision devastation. From Baltimore to New York, activists altered buildings to become more bird-friendly. In fact, one study showed that simply turning off building lights could reduce bird mortality by almost 60%. But, distracting light is not the only threat to birds, especially in the age of climate change. Pollution, sea-level rise, habitat degradation, and extreme weather endanger countless North American bird species. The Audubon Society published their 2021 Priority Bird Report earlier this year which was followed last month by the US Fish and Wildlife Service's Birds of Conservation Concern 2021 report. Both publications outline which bird species are most in need of conservation.
The dangers birds face are warnings to human populations. As climate change alters hundreds of species' ranges, whole cities become climate refugees, too. From extreme heat waves to degrading ocean health, ecosystems are becoming uninhabitable not only to birds, but to humans. However, there are actions that individuals and the government can take to save the birds and ourselves. For more bird news, films, books, and events, read on in this July issue of RCC Bird Watch and Wonder.
In the Studio with Scientific Illustrator Liz Clayton Fuller
July 9th, 12 PM Eastern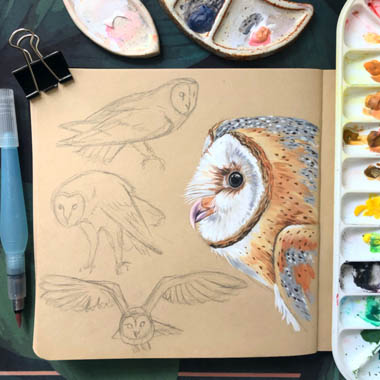 Join us for a virtual visit to the studio of Liz Clayton Fuller, a friend of the Cornell Lab of Ornithology and a scientific illustrator. Liz is known for her ornithological illustrations along with her sketchbook-style studies of bird species. Spend an hour with Liz as she works in her sketchbook and talks about her process–from concept, to sketch, and finally to painted work. This free webinar features audience Q&A; come with your questions about scientific illustration and ornithological artwork. Whether you're simply curious about the artistic process, a fan of Liz's work, or a master artist yourself, grab your online device and enjoy watching how Liz works.

Sign up to attend this free online event: Register Now
Let's Talk Trash: Plastic Pollution, Birds, and our Oceans Webinar
July 14th, 4 PM Eastern
Plastic is everywhere. It has been found in the stomachs of seabirds thousands of miles from land and microscopic fragments have been recorded as literally raining down in protected areas in the western U.S. Join American Bird Conservancy for a webinar about the effect of plastic on birds and oceans, what they're doing about it, and what you can do to help. Register here!
Red Knot Numbers Plummet, Pushing Shorebird Closer to Extinction
Migration through Delaware Bay this year was the lowest since records began in 1982. The number of red knots visiting Delaware Bay this spring plunged to a record low, pushing the shorebird's local population closer to extinction despite a quarter-century of efforts to save it. Naturalists scanning the beaches on both the New Jersey and Delaware sides of the bay during the May migration found only 6,880 of the birds this year, down sharply from 19,000 in 2020 and below the 30,000 recorded in 2018 and 2019.
N.H. Loon Preservation Gets $800K Settlement 18 Years After Oil Spill
It has taken 18 years, but New Hampshire's loon population will finally get a benefit from an oil tanker spill that left 98,000 gallons of fuel oil along the Massachusetts shoreline, killing at least 530 loons that were wintering there.
"We know New Hampshire loons were affected by that oil spill, some were lost. It was a real setback to our recovery efforts," said Harry Vogel, director of the Loon Preservation Committee in Moultonboro.
The Sounds of Silence: What the Birds Tell Us About Climate and Where We Live
Everybody has heard the old cliché, "It's the canary in a coal mine." But how about the new and improved version? Be prepared to start using "Like a Veery in hurricane season." Ornithologist Christopher Heckscher published a report in Nature after studying Veery (Catharus fuscescens) breeding in Delaware for nearly two decades. He found that Veery breeding seasons ended earlier in years with more severe hurricane seasons. His conclusion?
These Birds Didn't Have Chlamydia or West Nile. But They're Still Dying
After birds died in several states, many blinded with crusted-over eyes, wildlife officials were able to rule out a number of pathogens as the cause.
Jim Tinnell, a wildlife rehabilitator in Ohio, was suspicious when he received his first sick blue jay of the season on May 24. "Blue jays just don't come into rehab that often," he said, citing his 40 years of experience rehabbing birds. "They're great parents."
Conservationists Work to End Skyscraper Bird Collision Massacres
As countless birds are now finishing their spring migrations, it can be a dangerous journey, in part because of man-made obstacles.
In the U.S. alone, hundreds of millions of birds die each year after flying into buildings. In fact, the phenomenon has drastically reduced the population of some bird species.
A group in Philadelphia is doing something about it.
This Retired Teacher Found Her Passion While Birding. Now She's Making it Accessible to All
Virginia Rose had just turned 14 when the Arabian horse she was riding took off under a guide fence wire.
"I fell off and broke my back, and I've been in a wheelchair ever since," Rose told CNN.
The accident didn't stop the enthusiastic teen from engaging in life. She had good friends and parents who didn't let her feel sorry for herself.
LGBTQ Birding Group Helps Queer Utahns Find Community in the Outdoors
The Let's Go Birding Together group started last fall as a safer way for LGBTQ Utahns to meet up and feel safe during the coronavirus pandemic. As folks drank coffee and munched on doughnuts on the patio outside the Jordan River Nature Center, Kylie Jones-Greenwood gave a simple directive. Jones-Greenwood, who uses they/them pronouns, wanted each of the dozen or so guests to introduce themselves, including their name, pronouns and one word to describe how they felt that morning.
Judge Blocks Drilling Plans in 2 States, Citing Bird Habitat
A judge has halted plans for oil and gas drilling on vast areas of Wyoming and Montana, citing concerns about a sagebrush-dwelling bird.
The U.S. Bureau of Land Management didn't adequately consider how the drilling would affect the greater sage grouse, nor an option to defer drilling in the bird's prime habitat, Idaho U.S. District Judge Ronald E. Bush ruled Wednesday.
Polar Vortex, Winter Heat May Change Bird Populations
For birds and other wildlife, winter is a time of resource scarcity. Extreme winter weather events such as a polar vortex can push some species to the edge of survival. Yet winter tends to get short shrift in climate change research, according to UW-Madison forest and wildlife ecology Professor Ben Zuckerberg. "When we think about the impact of climate change, winter tends to be overlooked as a time of year that could have significant ecological and biological implications," says Zuckerberg.
New Federal Report Confirms Ongoing Crisis for North American Birds
"With three billion birds lost in North America since 1970, we are in a bird emergency – and we know that if they are in trouble, so are we," said Sarah Greenberger, senior vice president for conservation policy, National Audubon Society. "The priority species identified by the Fish and Wildlife Service provide a common playbook for federal, state and tribal leaders as well as many other stakeholders to align their conservation investments. We will all need to work together in order to bring birds back and with them the lands and waters we all need to thrive."
A Birding Adventure in Arizona's
"Sky Islands"
Separated by seas of desert, mountainous enclaves attract birds from miles around, among them: broad-billed hummingbirds, olive warblers and the elusive elegant trogon, relentlessly pursued by the author. The elegant trogon, befitting its name, is clever. One can perch in a tree 10 feet overhead and draw little attention, though it's come dressed for it, with a striking yellow beak, blush red breast topped with a white collar and metallic green back tapering, like tuxedo tails, to finely barred tail feathers.
Leave This Wondrous Island to the Birds
An ever-changing spit of sand on the Carolina coast is a haven for multitudes of shorebirds. But Nature and humans threaten it
About 20 miles south of Charleston, S.C., at the mouth of the North Edisto River, a small, horseshoe-shaped sandbar rises above the water. The claim of land is tenuous on Deveaux Bank, about a half-mile offshore. At high tide, it's three-quarters submerged. Deveaux's sand is continually shifting as swirling currents build it up and wash it away. In some years, the island disappears altogether.
Magic Tricks May Fool You, But These Birds Can See Through Them
A small experiment using sleights of hand and illusions offers insights into how birds and people perceive the world.
The coin is in the illusionist's left hand, now it's in the right — or is it? Sleight of hand tricks are old standbys for magicians, street performers and people who've had a little too much to drink at parties.
On humans, the deceptions work pretty well. But it turns out that birds don't always fall for the same illusions.
Drones Allow Scientists a Bird's-eye View of Seabird Colonies
Just picture it. You, standing at the top of a steep slope blanketed by seabirds.
The seemingly endless mass of black-browed albatrosses and penguins create a patchwork quilt of white, brown and black with pops of orange leading down to the choppy blue waters of the Atlantic.
You traveled by air and sea to hike the rugged terrain in this particular spot in the Falkland Islands, this place cluttered by the noise of the albatrosses' calls.
Protected Habitat, for a Population of One
Fifty years ago, Marty Bluewater fought to keep his home among the nesting birds of Protection Island. Now he's fighting for the birds.
From their perch atop a dead tree on the edge of a cliff, a pair of bald eagles enjoyed a panoramic view of a small island in the Strait of Juan de Fuca, off the coast of Washington State. Far below, seated on a bench surrounded by tall, swaying grasses, the island's lone human resident, Marty Bluewater, watched them through binoculars.
Songbirds Act as One When They Sing Together, New Study Suggests
Singers performing a duet, jazz players riffing together effortlessly, paired-up dancers never skipping a step: great performers are so coordinated, they become one. What are the mechanisms that regulate coordination and cooperation? Neurobiologists are learning more from some of nature's foremost musical performers: songbirds.
The brains of duetting songbirds are linked together during performances, a new study published in Proceedings of the National Academy of Sciences has found.
Are You the Early Bird That Gets the Worm?
Everyday language includes numerous creative and colorful bird sayings. These idioms demonstrate just how much birds are a part of languages and cultures around the world.
What are idioms? Idioms are figurative expressions that describe a situation in a creative or colorful way, rather than with literal, factual descriptions. There are extensive bird-related idioms in different languages and for birders, studying these bird references can help them learn even more about the birds in each expression.
The Racist Legacy Many Birds Carry
The birding community faces a difficult debate about the names of species connected to enslavers, supremacists and grave robbers
Corina Newsome is a Black ornithologist, as rare as some of the birds she studies.
When she joined Georgia Audubon last year, the group's executive director called her hiring a first step to "begin working to break down barriers" so that people from all communities can fully enjoy birding and the outdoors.
The Joys of Mindful Birdwatching
New research shows that birdwatching persisted safely during the pandemic.
nternational Journal of Environmental Research and Public Health shows that people were able to enjoy birdwatching safely during the global pandemic. Almost one in five Americans watch birds and about one and three birdwatchers go on such trips outside the home. Birding was still possible during the pandemic due to being an outdoor activity that could continue with social distancing.
Birding Their Way to the Clinic
How does a first-year medical student learn to distinguish between two likely causes of a patient's shortness of breath?
By using a method similar to one birders use, believes Rose Goldman, Harvard Medical School associate professor of medicine at Cambridge Health Alliance.
"Finding those differentiating features to get to a medical diagnosis is similar to looking at a bird's characteristics and behavior to get to an identification," Goldman said.
The Forgotten Woman Who Helped Save Countless Birds by Challenging the Fashion for Feathers
Settled into a comfortable married life in Didsbury, then a leafy part of Manchester, Emily Williamson held a succession of afternoon teas in 1889. Yet, while serving tea and fruitcake in her drawing room filled with ladies, Williamson, by all accounts a gentle and compassionate person, would become furious.
Unknown Bird
A poem by W. S. Merwin, published in The Atlantic in 1999
By W. S. Merwin
W. S. Merwin was a man of many callings. He was an incredibly prolific poet—he won the Pulitzer Prize twice, along with nearly every other major literary award. He also dedicated his life to environmentalism: After moving to a barren pineapple plantation in Hawaii in 1977, he painstakingly restored it to its natural state, growing back hundreds of species of palm
Photographer Captures Crow Taking an "Ant Bath"
After a three-hour walk through a British Columbia nature reserve, photographer Tony Austin had a stroke of luck when a murder of crows landed about 40 feet up the path from him.
As one bird began violently rolling in the dirt and gravel, Austin snapped photos. A closer look at the photos later revealed that the crow wasn't just getting dusty. Its body and wings had become covered in black ants.
Picture Perfect: Capturing Frame-worthy Bird Photos Requires Patience as Much, or More Than, Fancy Equipment
Camera gear expenses can add up fast. Anyone looking to get into bird photography will notice that top-of-the-line camera bodies and lenses easily climb into the thousands of dollars. If you're new to bird photography, or photography in general, instead of breaking the bank on the best equipment, it's better to go for the cheaper gear and learn how to use it before upgrading to the most expensive gear.
'Here A Bird' Exhibit Shows Native Colorado Springs Artist Robert Lococo's Passion For Birding
There are two things in life that cannot be faked: true talent and genuine gratitude. Robert Lococo, a Colorado Springs School graduate and Cheyenne Mountain neighborhood resident, is fortunate to be in possession of both. From June 4-25, a selection of Lococo's paintings titled: "Here A Bird, There A Bird, Everywhere a Bird Bird" was exhibited at G44 Gallery, 121 E. Boulder St. in downtown Colorado Springs. He expressed considerable gratitude toward the attendees.
7 Baby Waterbirds to Make You Squeal
Photographer William Burt zooms in on chicks, and they stare right back.
William Burt wasn't a typical teen: He spent a lot of his time tailing after super-secretive marsh birds. He wanted to understand them and photograph them—and the waterbirds were just the start of an obsession with elusive species, such as rails, bitterns, nightjars, and Henslow's Sparrows. Burt is now all grown up, but his latest book focuses on the very beginning.
Better Late Than Never
Noah Strycker's The Thing With Feathers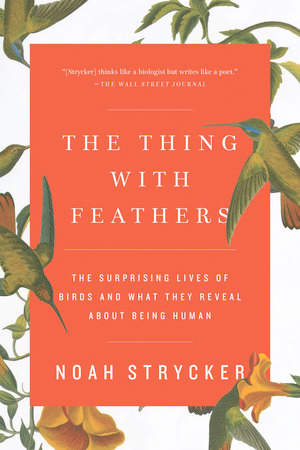 How did Noah Strycker's The Thing With Feathers: The Surprising Lives of Birds and What They Reveal About Being Human fly by without my seeing it, like a Painted Bunting in Washington, DC? Perhaps like you, I am sometimes overwhelmed in bookstores (let alone online) by the avalanche of alluring books stacked up in best sellers, staff picks, science and nature, even, so help me God, in self-help or business.

As an aficionado of Rachel Carson, nature writing, birds, and the behavior of animals of all kinds so I can try to convince others that even the eels and mackerel that Carson wrote about so lovingly are as wondrous and worthy as homo sapiens, I should have found Stryker sooner. On the New York Times best seller list, no less.

A born raconteur, Stryker is curious not just about birds and their incredible abilities, but what they have to say about us humans who interact with them. In a favorite chapter about the superhuman (literally) memory feats of Clark's Nutcracker, a bird of the renowned corvid family of smart birds (crows, ravens, jays), we also learn about what drives people to enter and win astounding memory contests with such extraordinary feats as recalling the entire sequence of a shuffled pack of cards after glancing through it for a mere thirty seconds.
Strycker tells us about the wanderlust of Snowy Owls and humans, how researchers learned how to track, photograph, and calculate starling murmurations (those incredible swirling clouds of starlings that went viral on YouTube), and how and why Adélie Penguins feel the same fear we do when confronted by leopard seals. He can even make a tantalizing tale out of how we know whether Turkey Vultures find roadkill by smell or sight and if they will eat carrion when it is stinking rotten. Yes, picture the experiments that intrepid or impervious humans had to devise to learn such lurid lore.
The Thing With Feathers offers the scientific and smooth narratives of, say, Carl Safina in Eye of the Albatross, or Jennifer Ackerman in The Genius of Birds, but with more wise cracking and wisdom about that intriguing species at the other end of the binoculars. I would say rush to get it, but Stryker's gem has been hiding in plain sight for years. But do use it now, like a Bowerbird, to decorate your shelves or syllabi in science and the humanities and to share with anyone who likes a tale well told.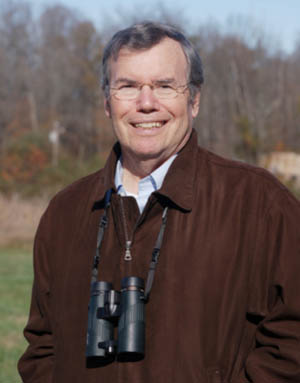 Bob Musil: RCC President & CEO

Bob Musil is the author of Washington in Spring: A Nature Journal for A Changing Capital. He is the lead along with Ross Feldner of the RCC Bird Watch and Wonder Program.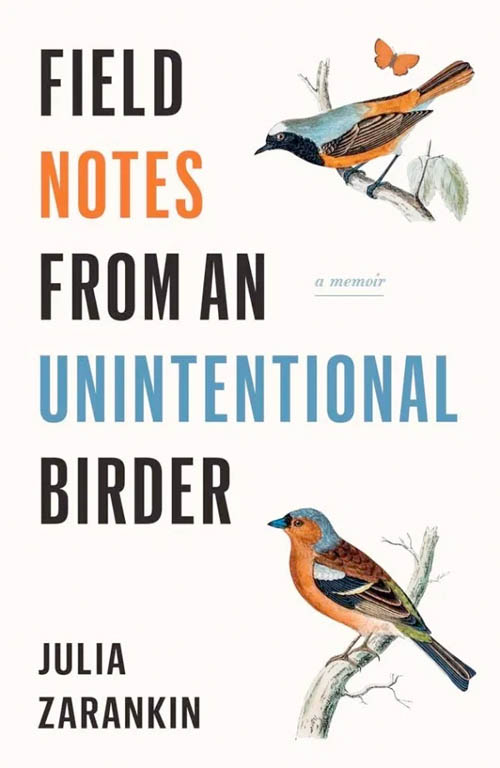 A Debut Memoir Captures the Birding Lifestyle

Something curious happened on my way to reviewing Field Notes From An Unintentional Birder. I lost my review. This is what happens when you save a document to the wrong cloud, and then a pandemic postpones your deadline.

I won't go into the sad details because there is a bright silver lining: I picked up Julia Zarankin's book once again in September, and it made my whole day—my whole month—brighter. This is a beautifully written book that speaks to the extraordinary wonder of discovering birds, the elation yet trepidation of being part of a new community, and the emotional growth birds and birding may bring. Read more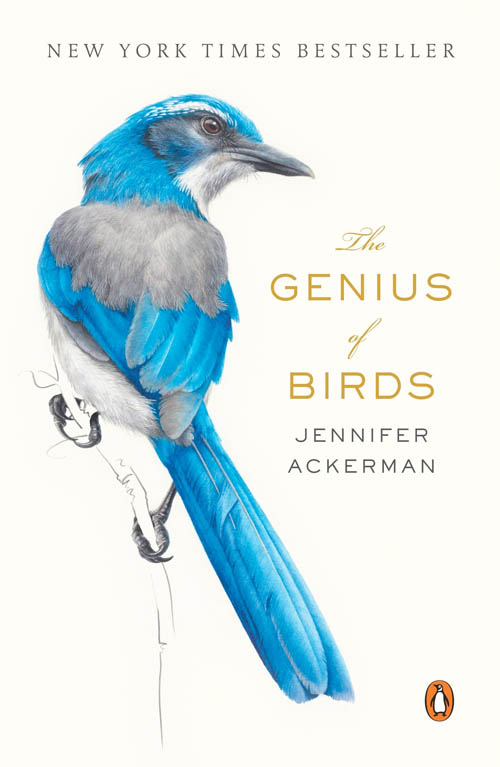 The 19 Best Books About Birds (That You Actually WANT To Read)

This list of the 19 best bird watching books was designed to include books about birds that you WANT to read.

So let me tell you what is NOT on this list.

Field Guides. It's not that I don't appreciate field guides. They are an essential part of any bird watchers library. But to make it onto this list, I had to be excited to sit down to read at night (and NOT immediately fall asleep)!

This list of the BEST bird books offers something for everyone. Humor, fun, adventure, education, etc.
I love reading bird books, and it's one of my favorite tips for beginning birders. Read more

Birders (2019)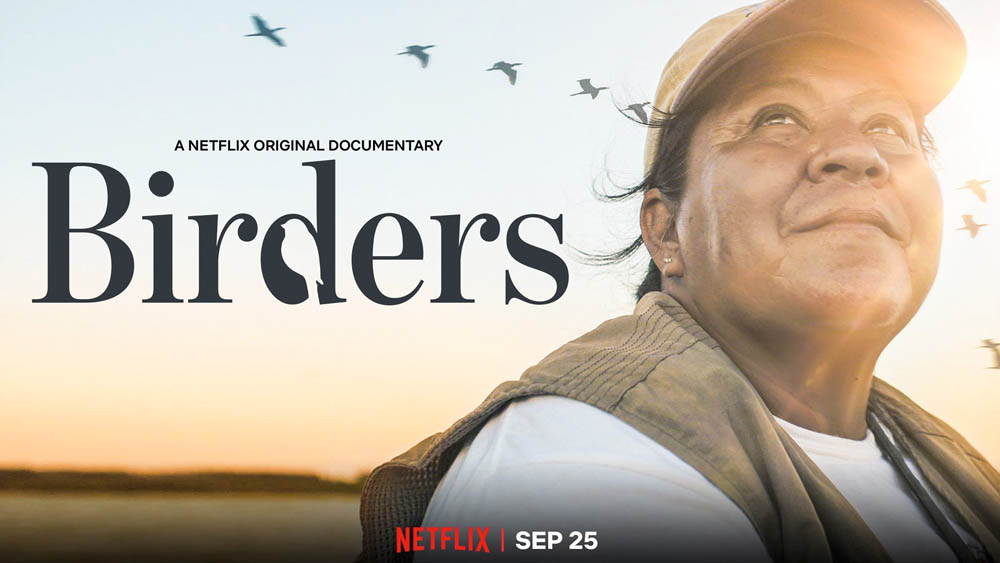 Told in a series of interviews of bird banders, biologists, families, meteorologists, and birdwatchers, the Netflix documentary Birders (2019) tells the story of individuals who reside along the US-Mexico border and how their lives have been shaped by the birds who migrate across it. If you are interested in learning not only about birds but also the individuals who have dedicated their lives to protecting them, this film is a must-see. Birders subtly critiques the idea of borders, explaining that birds know no barriers between countries. The sentimental documentary showcases a vast array of diverse people who are all connected by a love of birds and a life-long goal to preserve them.
Director Otilia Portillo Padua utilizes stunning landscape shots of Texas and Mexico, allowing the audience a glance into the beauty of these ecosystems. By including footage of one vibrant, unique bird right after another, the audience understands the sheer number of species that rely on this area for survival. At only 37 minutes long with a rating of TV-G, this short documentary is perfect for the whole family to bond over birds. The appreciation, care, and love that radiates from each interviewee inspires those same emotions in the audience, leaving watchers with the question: how can I do more to help? Watch the trailer here.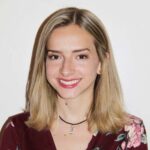 Isabel Wood: RCC Stanback Presidential Intern

Isabel Wood Co-leads the Bird Watch and Wonder Program with Ross Feldner and RCC President Bob Musil.

She is a rising Junior at Duke University majoring in Environmental Science and Policy with a certificate in Documentary Studies. isabel.wood@duke.edu
PODCAST REVIEWS
Timber Wars (2020)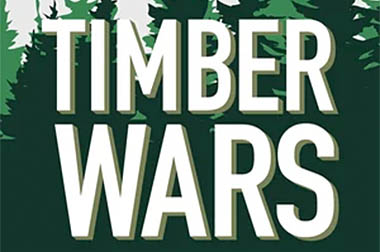 If you find yourself cleaning the house, driving to work, or simply taking a walk around your neighborhood, the RCC has a suggestion for you: put on headphones and listen to Timber Wars, the podcast hosted by Aaron Scott on Oregon Public Broadcasting. This 7-episode series (plus bonus episodes!) tells the story of environmentalists who were fighting to protect the Spotted Owl (Strix occidentalis) and old-growth forests in the Pacific Northwest versus loggers who were struggling to preserve their livelihoods and communities. This podcast showcases the complexity of environmental issues, often deemed wicked problems. By interviewing individuals on all sides of this issue, Aaron Scott and the team of Timber Wars paints an unbiased picture of a nuanced problem.
You may be wondering why a podcast about old growth forests and loggers belongs in a bird newsletter. Timber Wars explains that the spotted owl was at the crux of this issue - used as a hero by one side and a villain by the other. Aaron Scott's narration not only contextualizes the political climate and local atmosphere surrounding these nocturnal birds, but it also conveys the emotions of the stakeholders in this problem: anxious, angry, hopeless, desperate for help. Move through this decades long conflict by listening to Timber Wars on Apple Podcasts, Spotify, or on Oregon Public Broadcasting.
Shareable Infographics
Share our bird infographics with your friends, family, and followers. Tag @RachelCarsonDC!

The Rachel Carson Council Depends on Tax-deductible Gifts From Concerned Individuals Like You. Please Help If You can.

Sign Up Here to Receive the RCC E-News and Other RCC Newsletters, Information and Alerts.