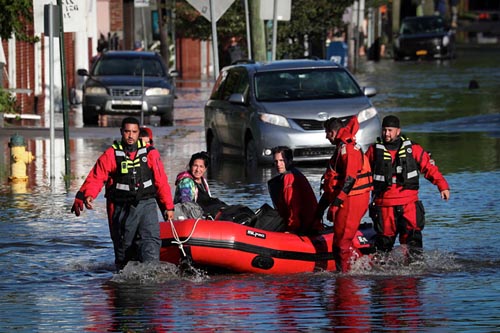 No words can convey the dire state of our oceans and the climate crisis better than the photos of Hurricane Ida's aftermath, stretching from the Louisiana coast to the streets of New York. Overall, the death toll from Ida came to 82 people across four different states. While scientists predicted early on that this year's Atlantic storm season would be record breaking, coastal states did not anticipate twice-monthly torrential storms with more on the horizon as Tropical Depression Nicholas breaks on the Gulf coast. Ida proved that all types of critical infrastructure systems will continue to falter under the impacts of intensified storms. Power grids went down (and stayed down) with the exception of many solar powered systems; fossil fuel giants tried to cover up a massive oil spill in the gulf; and hundreds of thousands of Americans are stranded without running water for the foreseeable future. And these storms are only more complicated to navigate in a year with record heat and the Delta variant devasting the Southeast.
Meanwhile, in the Northeast, two policy wars are raging around whale protections and wind power. This week, 151 Maine lobster fisheries called on the Biden administration to back down on new protections for the Atlantic Right Whale. This iconic species is dying off at record rates, mainly because of climate change and speeding boats. The industry claims that Biden administration restrictions will excessively harm their catch by creating more heavily restricted areas for trawling, decreasing traps per trawl, and tightening permit requirements. Further south, wind projects in Massachusetts (Vineyard Winds), New York, and New Jersey are all getting the green light from investors and state regulators, but some local governments are still holding out. Overall, Biden's offshore wind targets seem to be on track especially after funding for new transmission lines for clean power held on in the federal infrastructure bill. Now it's up to Congress to pass this infrastructure bill which will shape the US climate change response for years to come.
Climate Change and Severe Storms:
What's the Connection?
Hurricane Ida: 2 Reasons for its
Record-shattering Rainfall in NYC
and the Northeast Long After the
Winds Weakened
Record downpours from Hurricane Ida overwhelmed cities across the Northeast on Sept. 1, 2021, hitting some with more than 3 inches of rain an hour. Water poured into subway stations in New York City, and streets flooded up to the rooftops of cars in Philadelphia. The storm had already wreaked havoc on the Gulf Coast after hitting Louisiana three days earlier as a Category 4 hurricane.
How Sea-level Rise is Making Hurricanes Like Ida More Destructive
The Gulf Coast has some of the highest sea-level rise in the country, in part due to climate change. When Hurricane Ida made landfall on Sunday in Port Fourchon, Louisiana, the Category 4 storm's wind speeds clocked in at 150 miles per hour. The gales ripped roofs off structures, toppled transmission lines, caused mass power outages, and pushed an over 12-foot storm surge onto land, flooding wide swaths of coastal Mississippi and Louisiana. Preliminary data suggests it was the fifth strongest hurricane on record to hit the continental U.S., based on wind speed.
Why Climate Change Means More Oil Spills
Hurricane Ida is showing the untenability of offshore oil and gas amid the climate crisis. More than 2,000 reports of waterway pollution, including oil and chemical spills, and a segment of broken pipeline have been found in the Gulf of Mexico in the wake of Hurricane Ida. Experts say this is a sign of the growing untenability of the miles of offshore oil and gas infrastructure that the US operates. In the two weeks since Ida ravaged Louisiana, leaving more than one million residents without power, divers have located large volumes of oil leaked underwater from infrastructure destroyed in the Category 4 hurricane's wake.
'Never Before' (NB4) Extreme Weather Events… and Near-misses
A recurring and troubling pattern of first-time historic weather events provides firm support for citizens and leaders to acknowledge human causation and take needed mitigation and adaptation steps.
Attributing extreme events to climate change – including those highly reported though the media – is a difficult task frequently requiring lots of time to complete rigorously. The usual mantra is that climate change did not cause X, but climate change did contribute significantly to its intensity and/or its frequency. Which raises the question: "By how much?"
Hurricane Ida Oil Spills 'mind-boggling,' But Likely Not as Bad as Katrina
Some call for infrastructure review every five years, fines for violators
The seaplane barely lifted off the water before Naomi Yoder spotted the first oil spill. Just south of Belle Chasse, Yoder, a scientist with environmental group Healthy Gulf, pointed to the rainbow sheen covering the floodwaters that Hurricane Ida threw across the 2,400-acre Phillips 66 Alliance Refinery complex. Farther south near the mouth of the Mississippi River, Yoder found shrimp boats chugging past a sheen more than nine miles long.
Ida Left Behind a Water Crisis in the Gulf
Hundreds of Thousands of People Remain Without Drinking Water and There's No Timeline For Getting it Back. It has been a week and a half since Hurricane Ida hit the Gulf Coast and the devastating impacts of the Category 4 storm are still being felt throughout the region. Some 418,000 people in Louisiana remain without power, unable to run air conditioning units to deal with scorching late summer temperatures or keep food fresh in homes and grocery stores. The storm has also forced hundreds of municipal water systems offline, creating a drinking water crisis that officials warn could last weeks.
Indigenous Communities Feel Like a "sacrifice zone" in the Wake of Ida
Hurricane Ida hit the Gulf South hard, but Native communities have been particularly devastated.
Christine Verdin, 62, serves on the recovery committee for the Pointe-au-Chien Indian Tribe, of which she is a member. Since Sunday, she's been hard at work gathering data on the damage Hurricane Ida wrought in her corner of southeast Louisiana.
"It's like a bomb went off in our community," she wrote in a text message
What a Hurricane Means When You Live in Louisiana's "Cancer Alley"
Milton Cayette Jr. was stuck in his home in St. James Parish after uprooted trees from Hurricane Ida blocked his driveway and damaged his front door. Cayette, who uses a wheelchair, called parish officials for help. They never came. Parish officials, however, told CNN that they did not receive calls that match Cayette's situation, adding that the government is "by law, not allowed to enter or conduct work on private property unless it is an emergency life saving measure." It wasn't until two days later when a group of volunteers from New Orleans came to saw and remove the trees that he was able to go outside.
"It's not just a loss of electricity" –Ida Left People Houseless and Jobless
Residents and advocates were already bracing for a wave of hardship and home evictions across an economically vulnerable region when Hurricane Ida slammed into southeastern Louisiana last week, destroying homes and businesses and displacing tens of thousands of people during a COVID surge. The storm left entire communities without power and clean water for over a week and countless workers without a paycheck as rent came due and federal pandemic supports dissipated.
This Yellow Floatie Can Churn the Power of the Sea Into Electricity
One day, ships and buoys could get their energy from the waters themselves.
In just a few short days, researchers will float a yellow platform out into the waters of the Pacific Ocean, north of the Hawai'ian isle of O'ahu. It's not just there to roll upon the waves. It's called SeaRAY, and if all goes well, it'll turn those very waves into electricity.
The platform is the latest example of wave power. Despite a name that might sound like an energy drink, it's a very real, very green power source.
Wind Farms Off Long Island, NY to Create New Jobs
But a local advocate says the industry must work with the community and unions to ensure those jobs are high-quality.
Job-hunters in Sunset Park, Brooklyn, may soon have new opportunities.
New York State recently selected a company called Equinor to build two offshore wind farms near Long Island, New York. That means the state will now have five offshore wind projects underway, and they're expected to create both clean energy and jobs.
Floating Wind Turbines Could Open Up Vast Ocean Tracts For Renewable Power
Technology could help power a clean energy transition if it can overcome hurdles of cost, design and opposition from fishing
In the stormy waters of the North Sea, 15 miles off the coast of Aberdeenshire, in Scotland, five floating offshore wind turbines stretch 574 feet (175 metres) above the water. The world's first floating windfarm, a 30 megawatt facility run by the Norwegian company Equinor, has only been in operation since 2017 but has already broken UK records for energy output.
Offshore Wind is Ready For its Closeup: New York Needs to Build Out its Capacity Now
As the extreme weather event and deadly flash-flooding in New York City underscored, we need to act with a sense of urgency to deal with our current climate reality and a significant expansion of offshore wind in New York and beyond should be a key ingredient in the recipe for success at mitigation and resilience moving forward. Offshore wind energy is unquestionably the future of clean energy — and the surest way to reach New York and the nation's climate goals by providing clean, renewable energy along the Eastern Seaboard and coastal waters across the US.
It's Urgent: Research Shows Right Whales May Not Survive Ocean Warming and Human Impact
A trio of recently published research papers paint a grim picture for the critically endangered North Atlantic right whale.
Caught between climate change impacts that have warmed the Gulf of Maine faster than just about any other marine ecosystem on Earth, and fatal interactions with ships and fishing gear, the right whale — the most endangered great whale in the world with less than 360 individuals remaining — may be headed for extinction.
New Research Helps Explain a Sudden Population Crash for Rare Whales
North Atlantic right whales had been making a slow recovery, but ocean changes linked to global warming are pushing down their numbers again, scientists say.
Climate change is the quiet force behind a sudden decline in the population of North Atlantic right whales, according to a new study that bolsters a growing body of research into why the critically endangered animals have veered from slow recovery to alarming decline.
NOAA Announces New Protections for North Atlantic Right Whales After Year-Long Delay
In summer 2020, the National Oceanic and Atmospheric Administration (NOAA) delayed new protections for the critically endangered North Atlantic right whale, drawing criticism from conservation groups. Now, NOAA has announced the introduction of these long-awaited regulations on the lobster fishing industry, which the administration says could reduce whale deaths and serious injuries by 70%. The lobster industry, however, isn't happy.
Saving Florida's Corals
Seven years ago, Florida's corals started dying. The mysterious illness, called stony coral tissue loss disease, quickly decimated almost half of the state's hard coral. Florida's reefs are the only coral reef system in the continental US, running up the state's Atlantic coast from the Keys to West Palm Beach. In 2018, "it became clear that without drastic intervention, these corals would face imminent localized extinction," the Washington Post reports. To save the corals, aquariums, zoos, and universities across the country adopted rescued corals. Divers took samples of healthy coral with the hope that one day the reef will be propagated with coral that can survive the disease.
They're Spawning! Researchers Celebrate the Return of Native Lake Trout to Lake Erie
A conservation milestone has been reached: Lake trout are reproducing in Lake Erie, where the native fish were considered extinct.
In May, biologists from the New York Department of Environmental Conservation found baby lake trout in waters near the Pennsylvania-New York border. The species was identified through genetic bar-coding, confirming the presence of naturally reproducing lake trout in the lake.
These Urchin Slayers Are Trying to Save California's Underwater 'rainforest'
'Zombie' urchins have obliterated West Coast kelp forests. Can they be stopped?
Grant Downie had been out of the Pacific Ocean for about 10 minutes when he realized he could no longer see out of his right eye. The second-generation commercial diver had been deeper beneath the waves than usual searching for his catch — red sea urchins prized by restaurateurs for their uni, or sushi-grade gonads. But the red urchins, which dwell in underwater kelp forests, had gotten harder to find in recent years.
Hurricane Ida is upending people's lives and livelihoods.
Here's how you can stop doomscrolling and get involved.
Hurricane Ida made landfall in Louisiana on Sunday as a powerful Category 4 storm, dumping flooding rain whipped by sustained winds of more than 150 mph (241 kph). Next comes the aftermath.
The devastating impacts of Hurricane Ida have dominated the news for the past few weeks. If these stories leave you feeling hopeless or disheartened, consider taking action through direct relief donations.
Click HERE for a guide to which organizations are doing work to help the coast recover from Ida's devastation.
Clean Up Our Coasts for International Coastal Clean Up Day!
September 18th was International Coastal Clean Up Day, but it's never too late to help keep plastic and other waste out of our precious coasts and oceans. Bring your family, co-workers, or friends out to the coast this weekend and host your own clean up! If you don't live near the coast, consider a park cleanup. Feel free to use this guide from the Surfrider Foundation to educate your group about why clean ups are so critical to ocean health and even report on your clean-up to help this great project with research. Even though we all know big corporations and a failing recycling system are to blame for the state of our coastlines, we should fight to keep every scrap of waste out of our oceans when we can. Read more
Gillnets used for commercial fishing trap far more than intended. Over 70 important marine species have been caught, strangled, and killed in gillnet lines including dolphins, sharks, sea turtles — even whales. These dangerous fishing lines are a threat to all marine life in their path and can stretch for miles along our US coastlines.
Luckily, there are bipartisan bills in the Senate and the House to get rid of these killer nets NOW. The bill to end gillnetting was vetoed by President Trump in January of 2021 even after Congress passed it with bipartisan support! But now we can act to Stop the Strangle! Tell your representatives to support the Driftnet Modernization and Bycatch Reduction Act (H.R. 404/S. 273) to save our marine life.
CLICK HERE to take action!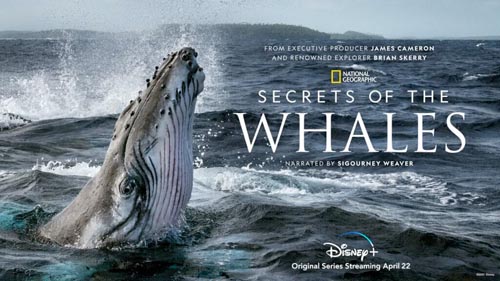 Disney + and NatGeo's latest documentary series takes viewers diving with the ocean's massive, majestic creatures: Whales. By exploring whale culture and following pods of many different breeds of whales across the seven seas, this documentary reveals the truth about their communication skills, intricate social structure, and just how similar these creatures are to us. It's impossible to walk away from this documentary not having these ocean giants pulling on your heart strings. "Secrets of the Whales" also recently was awarded Best Documentary Series at the 2021 Emmys. You can stream "Secrets of the Whales" on Disney+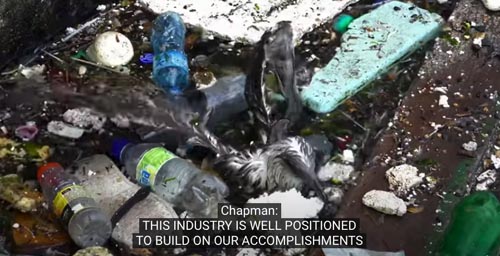 This documentary film singlehandedly changed my perspective on the plastics crisis, its devastating impacts, and the fossil fuel industry driving this global phenomenon. The images of rivers smothered by plastic wrappers, scenes of children playing a block away from plants spewing toxic air, and harrowing stories of citizens receiving intense threats from petrochemical companies for reporting abuses will all stick with you. And those are just from the US. The documentary answers how we got to this toxic, plasticized world and what we must do to save it now. It is a must watch for anyone concerned about ocean health, human health, and the fate of our planet. The Story of Plastic is free to watch on Discovery's YouTube Channel for the next month, so feel free to take advantage and then sign our Break Free from Plastics petition.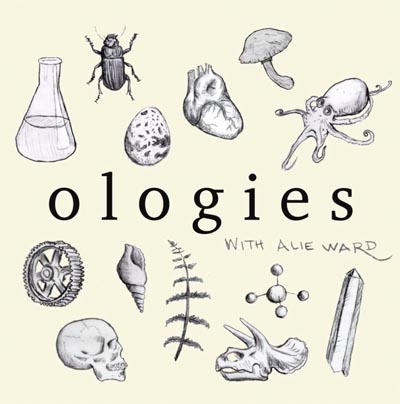 Cnidariology (CORALS) with Shayle Matsuda

Right now, local conservation groups are pushing hard for policy change to save corals that are dying at historic rates. From the Florida coasts to the islands of Hawaii, marine biologists and policy makers want to find ways to reverse the impacts of climate change and other human devastation while they still can. Dive deep under the waves and discover the delicate, brilliant world of corals with coral biologist, Shayle Matsuda, in this Ologies podcast episode. Tune in to learn more about why coral reef health is critical to ocean health and what we can do to save corals around the world!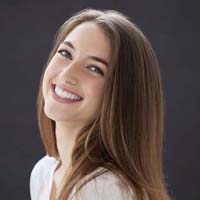 Audrey Magnuson, RCC Presidential Fellow

Audrey Magnuson co-leads RCC's Coasts and Ocean program and works on environmental justice and policy. She is a rising senior at Duke University majoring in Public Policy with minors in Environmental Science and Art History. audrey.magnuson@duke.edu

The Rachel Carson Council Depends on Tax-deductible Gifts From Concerned Individuals Like You. Please Help If You can.

Sign Up Here to Receive the RCC E-News and Other RCC Newsletters, Information and Alerts.