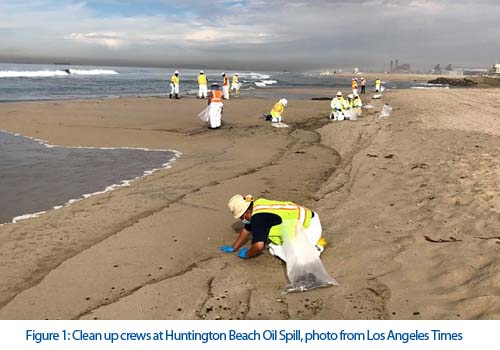 Leading up to spooky season, the scariest goblins and ghouls of October 2021 are looking like a fight over the U.S. federal budget, an impending energy shortage, and the pressure hanging over Glasgow climate commitments. All of these have critical effects on environmentalists' vision for a critical clean energy transition in the U.S. And the ocean has a huge role to play! This month, the Biden administration unveiled its plan to roll out a 25 GW expansion of wind energy across both coastlines, with projects in five different states getting federal approval to proceed in negotiations with private contractors and investors. Additionally, Duke University recently received federal funding to research the impacts of these expanded wind operations on wildlife (particularly migrating birds) to make sure that the administration does not turn its back on marine life conservation in the process of this energy transition.
Every sign is pointing to our desperate need for a serious shift in how we produce and use energy. Environmentalists fear that a predicted global natural gas shortage leading into the winter months will motivate a move back to coal and oil to avoid increased blackouts. But, leaning further into these fossil fuels only digs us a deeper whole of carbon emissions and reliance on dying fuel sources. The West Coast also got a stark reminder of the dangers of offshore fossil fuel infrastructure as an oil pipeline leak caused lasting damage across Huntington Beach. While damages turned out less devastating than ecologists predicted, the revelation that this pipeline could have been leaking for months raises concerns about how much aging fossil fuel infrastructure there is on our coasts. These pipelines, storage facilities, refineries, tankers, and abandoned oil fields are ticking timebombs, just waiting for a ship or a storm to start a spill.
Haunting reality of fossil fuels in Huntington Beach
'Major' Oil Spill Off California Coast Threatens Wetland and Wildlife
A pipeline failure sent at least 126,000 gallons of oil into the Pacific off the coast of Orange County, creating a 13-square-mile slick. Dead fish and birds washed ashore in some areas.
A pipeline failure off the coast of Orange County, Calif., on Saturday caused at least 126,000 gallons of oil to spill into the Pacific Ocean, creating a 13-square-mile slick that continued to grow on Sunday, officials said.
Did Lax Federal Oversight Fail to Prevent the Massive Oil Spill Off OC's Coast?
After the massive oil spill off Huntington Beach, environmental advocates are mounting concerns about the federal safety agency in charge of checking the pipeline and past safety violations by the oil company.
"The oil industry [has] been famous for not taking preventative maintenance as much, until a crisis hits and then [they] fix it," said Garry Brown, founding director of Orange County Coastkeeper.
California Lawmakers Push to Ban New Drilling in Wake of Massive Oil Spill
Pipeline leak near Huntington Beach could be as much as 144,000 gallons, officials say as new details emerge
LOS ANGELES — California lawmakers demanded a stop to oil drilling off their state's coast Tuesday as outrage grew over an enormous oil spill and new questions and details emerged about the source and reporting of the leak. With as many as 144,000 gallons of oil continuing to spread through the waters off Orange County, legislators said they would push to block any new federal drilling leases in the Pacific Ocean along the West Coast.
Wetland Area That Was Damaged by California Oil Spill Could Take Years to Recover
The wetlands damaged in southern California's oil spill had been restored decades ago, and are some of the last remaining in the area. Ecologists say damage from the recent spill will be long lasting.
The oil spill off the Southern California coast is threatening fragile coastal ecosystems. Crude oil spewed from an underwater pipeline is now showing up on shorelines as far south as San Diego, roughly a hundred miles from where the leak began. NPR's Nathan Rott visited a polluted wetland that could take years to recover.
Wind energy, fishing, and drilling:
the three-way policy battle waging on the coast
Ticking Time Bomb" Oil Tanker Threatens Food & Water Supply for Millions
An abandoned oil tanker off the coast of Yemen is deteriorating rapidly, and experts say that a hull breach could have far-reaching environmental impacts and threaten millions of people's access to food and water supplies. The FSO SAFER tanker holds 1.1 million barrels of oil — more than four times the amount that was spilled by the Exxon Valdez 2. But an ongoing civil war has prevented UN inspectors from accessing the vessel, leaving the Red Sea in peril.
Biden Bets Big on Wind Power Ahead of Climate Summit
President Biden is betting big on wind power to demonstrate U.S. climate commitments ahead of an international summit that starts in just over two weeks.
The Biden administration has set a goal of cutting U.S. carbon emissions in half by 2030, in addition to boosting offshore wind energy. Under the roadmap announced by administration officials this week, offshore wind power would be installed along almost the entire U.S. coastline in the coming years.
Our Ocean is Stressed Enough: Give it a Break From Drilling
Ending new leasing for offshore oil and gas is crucial both to mitigate climate change as well as help marine ecosystems become more resilient to its effects. We need to protect 30 percent of the ocean and transition away from fossil fuels to better, cleaner technologies. California is in the middle of a year with record-breaking heat, record-breaking wildfires, and record-breaking drought. On top of these climate change-fueled events, 144,000 gallons of oil spilled in Southern California last weekend — the latest in a string of disasters reminding us that our addiction to fossil fuels has devastating consequences.
Will the Offshore Wind Industry Solve Pay and Environmental Issues?
Offshore wind is on the verge of becoming a major new industry in the U.S. There's a push to make sure it creates lots of good-paying union jobs.
President Biden likes to say that fighting climate change is about creating good-paying union jobs in addition to fixing environmental injustices. There's now a push to do both as the new offshore wind industry takes shape.
Miriam Wasser of member station WBUR in Boston reports.
Hurricanes and Coastal Energy Development Are a Dangerous Combination
As Louisiana digs out from yet another devastating hurricane, it's important to focus on the way that federal action can either help or harm the residents of our region. The gas industry wants to add another 19 new liquefied natural gas (LNG) export terminals in Louisiana. The industry is looking to expand in Texas as well, which is also in the hurricane zone.
Tracking marine life recovery in some
places and decay in others
Gary Griggs, Our Ocean Backyard | Otter and Pelican Populations Rebound
The announcement last week by the U.S. Fish and Wildlife Service that 23 more species are now officially declared extinct was a sobering reminder of our collective human impacts on this diverse group of organisms. The list includes 11 birds, eight freshwater mussels, two fish, a bat and a plant. Many of these were probably extinct, or close to it, when the Endangered Species Act was passed in 1973.
Climate Change Kills 14% of Earth's Coral Over Last Decade
A new report has found that 14% of the earth's coral reef disappeared in the decade after 2009. Published by the Global Coral Reef Monitoring Network (GCRMN), the study is the most extensive analysis of coral reef health yet. Findings indicate climate change has raised sea levels and ocean surface temperatures, making it increasingly inhospitable for coral and leading to this mass die-off. "Coral reefs are the canary in the coal mine telling us how quickly it can go wrong," David Obura, one of the report's editors and chairman of the coral specialist group for the International Union for Conservation of Nature, told the New York Times.
Only 73 Southern Resident Orcas Exist in the Wild. Scientists Just Discovered 3 are Pregnant.
On a routine research trip, two marine biologists were struck by what they saw in the waters of the Pacific Northwest: three endangered orcas with bulges indicating that they are pregnant.
The discovery was delightful — there are only 73 southern resident killer whales in the wild, and time is running out to save the species from extinction. Orcas, also called killer whales, give birth to one baby at a time, every three to 10 years.
Protected Too Late: U.S. Officials Report More Than 20 Extinctions
The animals and one plant had been listed as endangered species. Their stories hold lessons about a growing global biodiversity crisis.
The ivory-billed woodpecker, which birders have been seeking in the bayous of Arkansas, is gone forever, according to federal officials. So is the Bachman's warbler, a yellow-breasted songbird that once migrated between the Southeastern United States and Cuba. The song of the Kauai O'o, a Hawaiian forest bird, exists only on recordings. And there is no longer any hope for several types of freshwater mussels that once filtered streams and rivers from Georgia to Illinois.
Coverage of COP 26: New York Times Climate Hub Online Events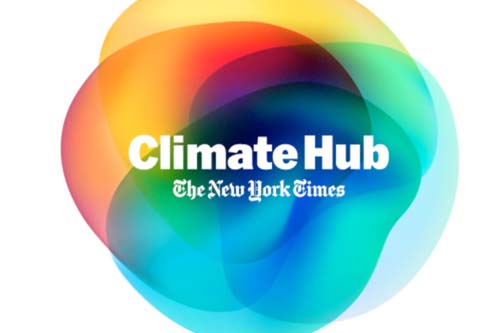 Interested in the intersections of ocean and climate? With COP 26 rapidly approaching, most people won't be able to travel to Glasgow to see how the conference unfolds. You can catch critical conversations around the ocean climate nexus on the New York Times Climate Hub. Online attendance for all speaking events is free. Check out their ocean event offerings!
Sunday, November 7 from 3:30-4:30 GMT (10:30-11:30 a.m., EST)
"Three quarters of the globe are oceans, but this vital element of the Earth's ecosystem is often seen as a resource to be plundered rather than a source of nature-based solutions — from absorbing carbon and heat, to being a source of renewable energy. How can individuals contribute to unlocking the power of our oceans?" Click here to register for a collaborative discussion.
Monday, November 8 from 2-2:45 GMT (9:00-9:45 a.m., EST)
"From high-seas fisheries to deep-ocean minerals, countries and companies are laying claim to ocean resources. How can advances in science, governance and technologies like satellite mapping help us manage open-ocean and deep-ocean resources in sustainable, equitable and low-carbon ways?" Click here to register for this fascinating conversation.
The Story of Plastic, Directed by Deia Schlosberg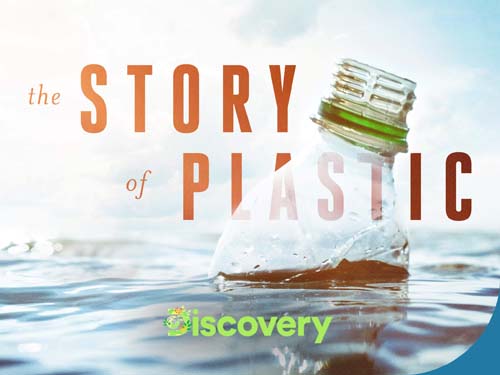 Discovery Channel + has extended its free streaming of The Story of Plastic for another month! This documentary film singlehandedly changed my perspective on the plastics crisis, its devastating impacts, and the fossil fuel industry driving this global phenomenon. The images of rivers smothered by plastic wrappers, scenes of children playing a block away from plants spewing toxic air, and harrowing stories of citizens receiving intense threats from petrochemical companies for reporting abuses will stick with you. And those are just from the US. The documentary answers how we got to this toxic, plasticized world and what we must do now to save it. It is a must watch for anyone concerned about ocean health, human health, and the fate of our planet. The Story of Plastic is free to watch on Discovery's YouTube Channel for another month, so feel free to take advantage and then sign our Break Free from Plastics petition.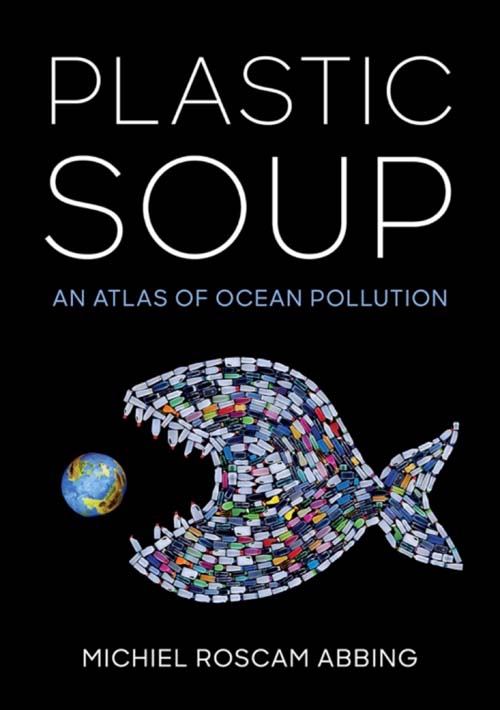 Plastic Soup: An Atlas of Ocean Pollution, by Michiel Roscam Abbing
The plastics revolution has invaded every aspect of modern-day life. Yet the allure of plastics—cheapness, moldability, disposability, durability—make them an absolute menace for both environmental and human health. With stunnin photos throughout, Plastic Soup: An Atlas of Ocean Pollution presents readers with the harsh reality of the plastic crisis with thorough documentation of what plastic has done to our seas. Abbing also lifts readers' spirits with hopeful tales of activists in the field, using brilliant innovations to rescue our seas from the scourge of plastic. Global problems require global solutions. In the case of the plastic crisis, Abbing uncovers the sheer scale of our plastic addiction while promoting the ways in which industries around the world must change to save our oceans—and ourselves.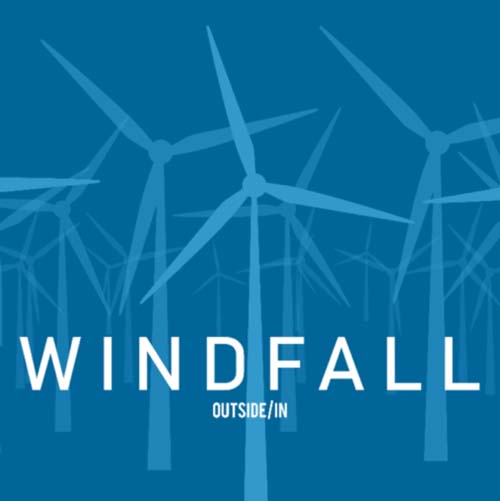 Windfall, A New Podcast From Outside/In
As you've seen frequently in the Observer, wind energy is, as of late, the biggest name of the game in clean energy. Windfall, a new podcast from Outside/In, dives deep into the story of the US wind energy revolution and unveils who is behind it. Learn about the technology that will be lining US coastlines, the policies carving a path for renewables, and the battles waging over this critical change for the climate. Tune into Windfall here.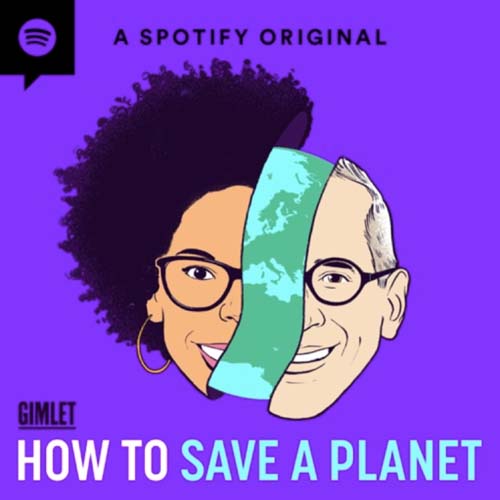 How to Save the Planet, "How we got our grid and how we get a better one," A Podcast By Gimlet Media
Still wondering why we need offshore wind and other renewables? Curious about the power grid after this year's failures in Texas, Louisiana, and New York? Want to learn more about the energy-climate nexus? Tune into this episode from How to Save the Planet to learn about the masterminds behind the current carbon-emitting power grid and why we desperately need to cut off fossil fuel energy sources.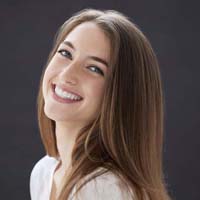 Audrey Magnuson, RCC Presidential Fellow

Audrey Magnuson co-leads RCC's Coasts and Ocean program and works on environmental justice and policy. She is a senior at Duke University majoring in Public Policy with minors in Environmental Science and Art History. audrey.magnuson@duke.edu

The Rachel Carson Council Depends on Tax-deductible Gifts From Concerned Individuals Like You. Please Help If You can.

Sign Up Here to Receive the RCC E-News and Other RCC Newsletters, Information and Alerts.