Offshore Wind on Track to Hit, Possibly Exceed Biden's 30 GW Target by 2030
Two independent analyses completed this month have determined that the U.S. is now on track to deploy at least 30 GW of offshore wind generation by 2030, meeting a key goal established by the Biden administration.
New York, New Jersey and Massachusetts have pledged to procure more than 45 GW of offshore wind by 2040, and 17.5 GW of wind projects have already secured financing and offtake pathways, according to an analysis by the Business Network for Offshore Wind.
Officials Tout Economic Boom From Offshore Wind Industry
North Carolina is in a prime position to become a hub for offshore wind energy manufacturing and a major contributor to renewable power production on the East Coast, according to state officials and offshore wind energy experts. The state's potential to grab a big slice of the offshore wind manufacturing pie was highlighted last week during the inaugural meeting of the North Carolina Taskforce for Offshore Wind Economic Resource Strategies, or NC TOWERS.
Construction Begins on New York's 1st Official Wind Farm
New York State broke ground on Friday on its first offshore wind farm, kicking off a boom in similar projects aimed at transforming the state's — and the nation's — energy mix. The South Fork Wind project off the coast of Long Island is expected to be operational by the end of 2023. New York has the largest pipeline of offshore wind projects underway of any state in the nation, with five in active development. South Fork Wind is being billed as one of the first-ever commercial-scale offshore wind farms in North America.
Offshore Wind Farms Could Double as Charging Stations For Ships
Shipping giant Maersk and other firms are developing tech to help the maritime industry ditch dirty diesel and run on wind power. Offshore wind farms already provide gigawatts of clean electricity to the grid worldwide. Now efforts are underway to supply some of that wind-blown power directly to ships. Most vessels burn dirty diesel fuels to carry people and cargo across the water, trailing large amounts of greenhouse gases and toxic air pollution in their wake. In 2021, carbon dioxide emissions from the global shipping industry rose by 4.9 percent over the previous year amid a surge in seaborne trade.
Original Solutions for a Resilient Ocean
Protecting Critical Habitat: Proposal Aims to Expand Coral Reef Off Texas Coast
Video explores amazing coral reef 100 miles from coast
If you're familiar with the Texas coast, which isn't exactly known for having crystal clear water, you probably never would have suspected that a mere 100 miles off Galveston is a 56-square-mile marine sanctuary. The Flower Garden Banks National Marine Sanctuary is the only sanctuary site located in the Gulf of Mexico, and is home to a myriad of sea life, including 20 species of hard corals, according to the National Oceanic and Atmospheric Administration.
How to Plant Millions of Oysters in a Day
Conservationists and community members collaborate on an ambitious project to revive oysters in a Chesapeake Bay tributary. How do you inject 24 million baby oysters into a river in one afternoon? Conservationists working on a tributary of the Chesapeake Bay near Annapolis, Maryland, have a trick: sluice them off a boat deck with a fire hose. As the captain of a 22-meter-long buyboat reaches his first drop point on the Severn River's tidal estuary in August, he signals to a deckhand gripping the hose at the ship's bow. Water pumped from the river spews from the nozzle with the roar of a rushing waterfall, and the deckhand angles it at a pile of oyster shells as tall as a Christmas tree.
Lighted Fishing Nets May Save Sharks, Sea Turtles From Accidental Entrapment
Fishing nets that glow green with LED lights may prevent sea turtles, sharks and rays, including many threatened species, from becoming accidentally entangled, a study found. Experts say bycatch, the unwanted fish and marine life caught by commercial fishing, accounts for 40% - or 38 million tons - of the world's global catch. The study publish in the journal Current Biology compared the performance of regular gill nets — vertical panels of netting that hang below the surface — to illuminated ones off the coast of Baja California, Mexico.
Sounds of a Healthy Ocean Can Bring Degraded Ecosystems Back to Life
Just as big cities draw more people, a bustling part of the seas seems to draw more life. Biologists hope to repopulate stressed regions. A healthy marine ecosystem is an orchestra of sounds — the rhythmic humming of fish calling to each other, crabs scuttling along reefs and sea grass rustling in the currents. But when an ecosystem is dying, not much life is there to make sounds. Marine animals don't tend to flock to these wastelands. So when an ecosystem is degraded by human interference, storms or heat waves, it has a harder time coming back to life.
Saving the Manatees — Rescue by Rescue, Rehab by Rehab
Florida is scrambling to prevent another horrific year of starvation deaths among the beloved mammals
On an unusually cold winter morning in central Florida, Corleone the manatee was awakened before dawn by wetsuited workers who slipped into his pool at SeaWorld and wrapped him in a long vinyl sling. A crane slowly hoisted him out of the water and carefully lowered him to the rear door of an empty box truck, where other staff pushed, pulled and slid their "manatee burrito" inside. Two hopped in to keep Corleone company on his latest journey.
Rising Threats from Rising Seas
What Drives Sea Level Rise? US Report Warns of 1-Foot Rise Within Three Decades and More Frequent Flooding
Sea levels are rising, and that will bring profound flood risks to large parts of the Gulf and Atlantic coasts over the next three decades.
A new report led by scientists at the National Oceanic and Atmospheric Administration warns that the U.S. should prepare for 10-12 inches of relative sea level rise on average in the next 30 years.
Sea Level to Rise One Foot Along U.S. Coastlines by 2050, Government Report Finds
The shorelines of the United States are projected to face an additional foot of rising seas over the next three decades, intensifying the threat of flooding and erosion to coastal communities across the country, according to a report released Tuesday by the National Oceanic and Atmospheric Administration. Human-caused climate change, driven mostly by the burning of fossil fuels, has accelerated global sea level rise to the fastest rate in more than 3,000 years.
Mountain Glaciers May Hold Less Ice Than Previously Thought – Here's What That Means For 2 Billion Downstream Water Users and Sea Level Rise
Mountain glaciers are essential water sources for nearly a quarter of the global population. But figuring out just how much ice they hold – and how much water will be available as glaciers shrink in a warming world – has been notoriously difficult.
In a new study, scientists mapped the speed of over 200,000 glaciers to get closer to an answer.
A World With Warmer Oceans
Blizzard-like 'bomb cyclones' Get Boost From Warming Oceans
The warming of ocean waters through climate change creates ideal conditions for more "bomb cyclone" events like the one that battered the Northeast with extreme winter weather in late January, experts say.
The storm brought 23.6 inches of snow to the Boston area, tying its single-day snowfall record, and led to at least four deaths on Long Island, N.Y. Across Massachusetts, nearly 9,000 customers were left without power for the remainder of the weekend.
The Future of Hurricanes if Full of Floods—Lots of Them
Future hurricanes will bring more extreme flooding to coastal cities in the eastern United States due to a double hit from worsening storm surge and heavy rainfall, scientists reported on February 3 in Nature Climate Change.
The researchers simulated how climate change could alter the impacts of tropical cyclones through the end of the 21st century. They found that the combined frequency of intense storm surge and rainfall that clobbers the coastline may increase by seven to 36 times in the southern US and 30 to 195 times in the Northeast.
Warming Ocean Leaves No Safe Havens for Coral Reefs
New research finds coral refugia, where reefs are protected from global warming by cool local currents, are disappearing faster than expected. In the race to save at least some remnants of the world's coral reefs, a new study shows only one thing really matters—capping global warming at 1.5 degrees Celsius. Even at only that level of warming, more than 99 percent of areas previously seen as potentially safe havens for coral will disappear. Warming of 2 degrees C would wipe out all the "reef refugia" where corals might survive relentlessly warming oceans.
Marine Stories from Coast to Coast
The Battle to Save Waikiki Beach
Hawaii's most iconic beach is quickly becoming a poster child for why it's so hard to adapt to a changing climate.
Waikiki might be one of the most famous beaches in the world, a synonym for surfing and sun-soaked vacations that draw millions of people annually. But for years, Honolulu and the State of Hawaii have been reckoning with a very uncomfortable fact: The beach is vanishing. Just below the infinity pool at the Sheraton Waikiki, an advancing shoreline claimed a walkway and set of concrete stairs, which now dangle above the water.
On the Cajun Coast, a Chef Grapples With Threats to a Seafood Tradition
From her New Orleans restaurant, Melissa Martin sees the environmental damage that could end the region's rich culture of food and fishing.
Days before Hurricane Ida hit last August, Maxine and Lanny Martin bought 150 pounds of shrimp in Chauvin, the coastal Louisiana town where they live. The shrimp came from fishers along Bayou Petit Caillou, which runs a few blocks from the house where the Martins raised six children, including Melissa Martin, a chef and cookbook author in New Orleans.
Tampa Bay Has a Huge Flood Risk. What Should We Do About It?
Thousands of years ago, researchers say, the people who lived in what we now call Florida had to accommodate rising seas.
They responded, excavations suggest, by retreating. Kenneth Sassaman, a University of Florida archaeologist, has theorized that some even picked up and reburied the bones of their ancestors. This ancient problem is not so different from the conundrum Floridians face today, he thinks. It shows that nature is always in control, but people can adapt.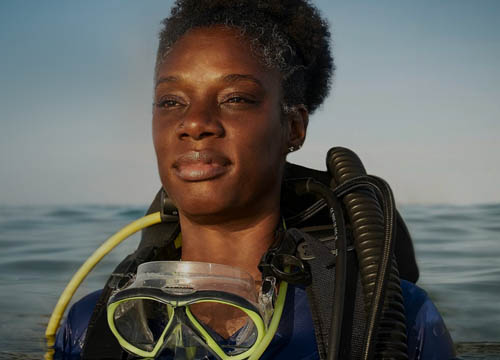 This February, celebrate Black History Month by learning about the accomplishments and contributions of brilliant Black marine scientists, advocates, and policy experts. Explore Black in Marine Science's plethora of fascinating video highlights to learn about work happening throughout the field of ocean innovation and conservation. Here's what Black in Marine Science says about their groundbreaking work:

"Black in Marine Science will continue to highlight and amplify Black voices while inspiring younger generations. In doing so we hope to create outreach opportunities, scholarships for the youth, as well as a documentary and coffee table book highlighting Black marine scientists past and present. Our goal is to increase the diversity in marine science while also providing a place to uphold the excellent Black scientists who already exist in the field." Read more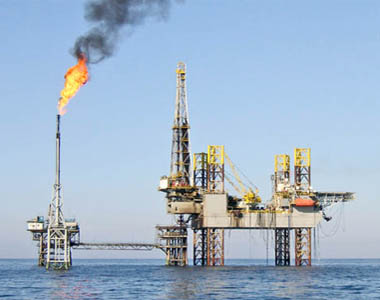 The Biden Administration has taken steps to improve how our federal lands are used for energy production, recently adding permanent protections for parts of the ANWR and opening up the largest federal offshore wind leasing sale to take place in the coming months. But we can do more. Last summer, the administration placed a temporary pause on federal drilling leases, but they went back on this environmental progress by leasing out thousands of square miles of Gulf coast to greedy fossil fuel drillers. Even a federal judge ruled that some of these leases were ILLEGAL for their projected environmental impacts! We must do better.
On average, offshore drilling operations spill 157,000 barrels of oil every year. That equals 10 Olympic swimming pools of oil ruining our ocean ecosystems every year. Oil drilling is also a huge contributor to climate change. It's estimated that offshore drilling platforms emit about half a teragram (Tg) of methane each year. That's equivalent to driving a car 31 billion miles! We must put a stop to these dangerous and deadly operations. Tell Deb Haaland to stop federal drilling leases HERE.
Rachel Carson and Sylvia Earle: The Best Ocean Books?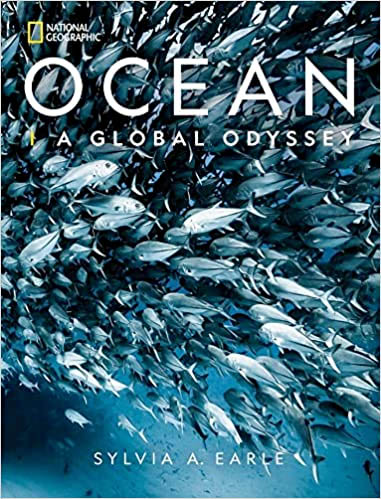 Can a single book capture the mystery, majesty, and myriad creatures, familiar and strange, of the vast, unexplored bulk of planet Earth that we call the ocean? Sylvia Earle, the leading marine scientist and ocean explorer of our time, has accomplished that with Ocean: A Global Odyssey, a stunning and sumptuous volume from National Geographic that is at once atlas, encyclopedia, photographic marvel, swiftly-flowing narrative of marine science and oceanography, and an homage to the women and men who devoted and even risked their lives to bring alive for us armchair explorers or blanket and beach chair observers the glories of the sea.

Rachel Carson managed this feat with her award-winning and best-selling trilogy of ocean books, especially her first and finest, Under the Sea-Wind. But Carson was not able, like Earle, to explore, research, dive into and document the global ocean in scuba and submersibles. Nor did she have access to the technology – satellite photos, deep sea soundings and surveillance, or color photographs of living microscopic organisms. But Carson and Earle share similar intentions and success. Both believe that we humans are less likely to harm or destroy those creatures whom we learn to know and love. Read more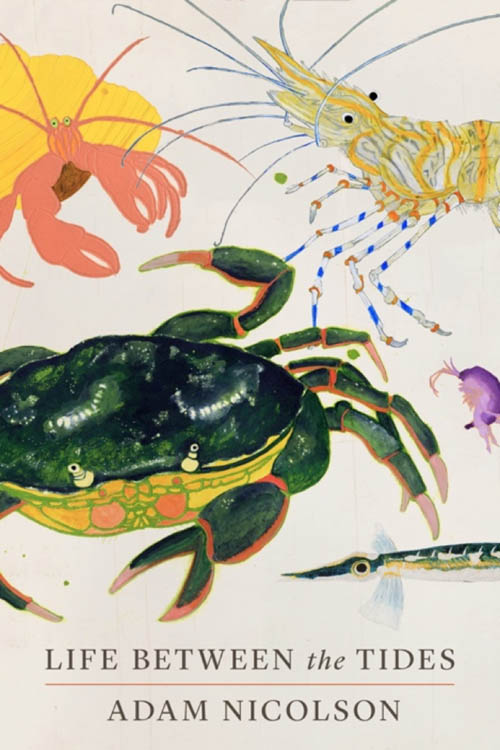 If you'd visited Tatoosh Island, a windswept chunk of rock off Washington's coast, in 1963, you would have been greeted by an odd sight: a towering, bespectacled biologist flinging sea stars into the Pacific Ocean. The biologist, Robert Paine, hoped to ascertain what happened when you purged tide pools of sea stars, which, despite their sedentary appearance, are voracious predators of other marine life. The result was a ruinous chain reaction that Paine called a "trophic cascade." Without stars culling their ranks, barnacles and mussels crowded out seaweeds, limpets and sponges. The number of species fell nearly by half.

Paine's epiphany—that ecosystems collapse without predators— upended ecology, and researchers later observed cascades in places such as the Aleutian Islands and Yellowstone. Like scientists before and after him, Paine had discovered a fundamental rule in the neat microcosm of a tide pool. For centuries, Adam Nicolson writes in his illuminating new book, "Life Between the Tides," the shoreline has been "one of the most revelatory habitats on earth." Foundational tenets of taxonomy, paleontology and evolution "first emerged from studying what was happening to animals and plants between the tides."

Read more about Life Between the Tides HERE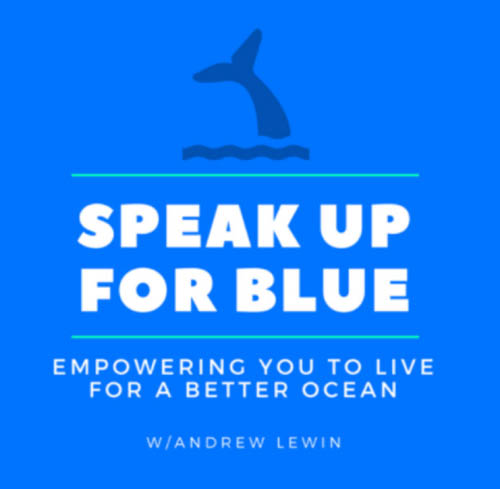 'Aquaculture in 2022—What you need to know,' Speak Up for the Ocean Blue Podcast

Aquaculture: are we for or against the practice as marine lovers? Obvious problems with early aquaculture practices like how the fish are fed, the risk of invasive species, and the prevalence of disease in aquaculture facilities still plague environmentalists. Speak Up for the Blue explores the present state of Aquaculture in a conversation with Sara Marriott, a PhD candidate at the University of Southern Mississippi, and Emily De Sousa, a fisheries scientist and science communicator. Listen HERE or wherever you get your podcasts.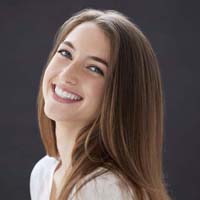 Audrey Magnuson, RCC Presidential Fellow

Audrey Magnuson co-leads RCC's Coasts and Ocean program and works on environmental justice and policy. She is a senior at Duke University majoring in Public Policy with minors in Environmental Science and Art History. audrey.magnuson@duke.edu

The Rachel Carson Council Depends on Tax-deductible Gifts From Concerned Individuals Like You. Please Help If You can.

Sign Up Here to Receive the RCC E-News and Other RCC Newsletters, Information and Alerts.