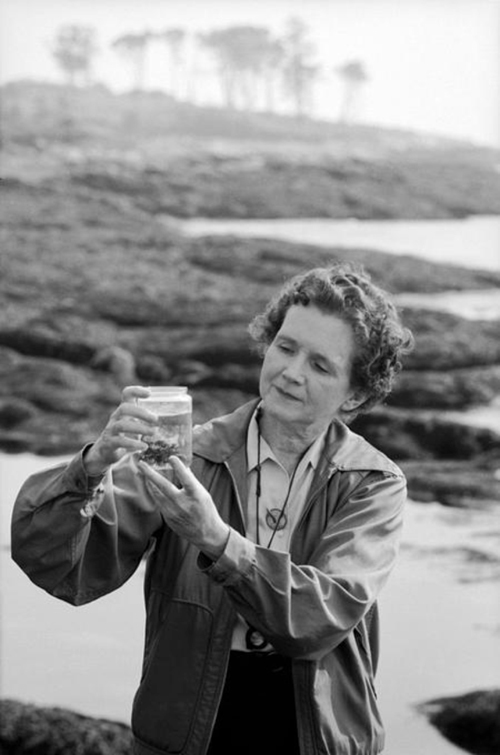 During this Women's History Month, it is impossible to overlook the contributions of the countless inspirational women working to keep our oceans healthy and thriving. It all started with pioneers in the field, women who wanted to go beneath the waves and show the world why we needed to care for our ocean blue. Of course, giants like Rachel Carson and Sylvia Earle come to mind, but I find myself continuously inspired by the sheer number of women coming up in a generation of change-makers. They are already leaving their mark in the fields of marine science, policy, activism, and storytelling. Check out the spotlighted stories of amazing women in the review section of this Observer. Stay tuned for a new article on inspirational women changing the world by saving our oceans.

In the past month, ocean advocates have seen hopeful progress across a variety of critical ocean problems: protecting the high seas, plastic pollution, and transitioning the U.S. energy grid. We might soon have a framework to monitor and enforce marine protections on the high seas to reduce illegal and unreported fishing that devastates big fish populations. The world also came together to create a resolution declaring that plastic pollution must stop to save our seas. And finally, the U.S. saw a record-breaking sale of federal waters for offshore wind production as new states make plans and break grounds for the energy revolution we've been working for.
The Next Level in Sustainability: Nature Restoration
When the online travel giant Expedia Group unveiled its $900 million Seattle headquarters in 2019, the 40-acre waterfront campus showcased numerous amenities: a bike path, a soccer field and a beach strewn with driftwood logs for sitting amid the sounds of surf. It also has some well-curated dirt.
Landscape architects from Surfacedesign in San Francisco focused on extensive natural habitat restoration for the project, a former industrial site that at one point was two piers in Elliott Bay filled in with garbage.
World Agrees to Negotiate a 'historic' Treaty on Plastic Pollution
By 2024, nations will broker a binding, international agreement to rein in plastic pollution — and production.
World leaders concluded the fifth United Nations Environment Assembly on Wednesday with a promise to the world: By 2024, delegates will broker a binding, international treaty addressing the full life cycle of plastics — including its production and design.
U.N. Adopts Historic Resolution Aimed at Ending Plastic Pollution
The measure at the United Nations lays out plan for developing a legally binding treaty by the end of 2024
For the first time, the international community has agreed on a framework to curb the world's growing plastic problem. A resolution adopted Wednesday by the United Nations lays out an ambitious plan for developing a legally binding treaty to "end plastic pollution." "With plastic pollution getting worse every day, there is no time to waste," said Rwandan Environment Minister Jeanne d'Arc Mujawamariya.
UN Ocean Treaty is 'once in a lifetime' Chance to Protect the High Seas
Negotiators aim to agree on legal framework for protecting international waters that are key to 'life as we know it'
The world has a "once in a lifetime" chance to protect the high seas from exploitation, warned scientists and environmentalists, as negotiators meet at the UN headquarters in New York this week to hammer out a new treaty on the oceans. One scientist described the treaty, which will set out a legal framework to protect biodiversity and govern the high seas, as the most significant ocean protection agreement for four decades.
Using the Ocean's Power to Fight Climate Change
Tinkering with the water's chemistry, trying ways to send CO2 to the deep sea: Scientists and entrepreneurs look at innovative methods to boost carbon capture—and the risks they could bring. Covering 70% of the Earth's surface, the ocean already acts as a giant carbon sink, removing about a quarter of the carbon dioxide produced each year by human activity, scientists estimate. Atmospheric carbon is absorbed through the physical mixing of air and water at the surface and with chemical reactions below that involve photosynthesis by marine plankton.
Can Small Seaweed Farms Help Kelp Scale Up?
While some farms plan to grow massive quantities of kelp, Atlantic Sea Farms is counting on Maine's small-scale fishermen to expand the industry and distribute ownership.
When food forecasters made their predictions for 2022, they told The New York Times that farmed kelp would move beyond dashi and the menus at high-end restaurants and into everyday foods like pasta and salsa. Atlantic Sea Farms, the first commercial edible seaweed farm in the U.S.—founded in 2006 under the name Ocean Approved—is poised to take advantage of the moment.
Inside Clean Energy: Explaining the Record-Breaking Offshore Wind Sale
Bidding for U.S. offshore wind leases was fierce and the winners include oil giants.
After days of bidding, six companies emerged as winners last week in a record-breaking auction for the rights to develop offshore wind in federal waters off New York and New Jersey.
The total of the winning bids was $4.37 billion for 488,000 acres spread across six lease areas. The process was overseen by the Bureau of Ocean Energy Management.
Offshore Wind is Set to Soar. Fishing Groups Want to Pump the Brakes.
The Biden administration has ambitious plans to open up vast swaths of coastline in order to generate 30 gigawatts of offshore wind energy by 2030.
Offshore wind is finally taking off in the United States. But fishing interests around the country are throwing one last obstacle in the industry's way.
The Biden administration has ambitious plans to open up vast swaths of coastline in order to generate 30 gigawatts of offshore wind energy by 2030.
Minimizing Offshore Wind's Impact on Nature is Tricky, But Not Impossible
Renewable energy is a must. So is protecting marine life.
The National Renewable Energy Laboratory estimates that even if one percent of offshore wind energy's potential is recovered in the US, it could power around 6.5 million homes. Currently, the country has only one operational commercial offshore wind farm off the coast of Rhode Island. The Block Island Wind Farm produces 30 megawatts of electricity after beginning with commercial operations in late 2016.
How Wind Farms Could Transform
New York
Last Friday, six companies paid $4.37 billion to lease ocean territory off the coasts of New York and New Jersey, aiming to build wind farms that could power two million homes.
Here's how those farms could transform some areas on land
The energy-hungry, climate-conscious New York area looms large in the offshore wind market. Bidding for six seabed leases in the New York Bight — from Cape May to Montauk — yielded a record price of $10,000 per acre.
Storms and Sea Level Rise Could Cost Ports Billions`
'Act now or pay later,' a new report says
Ports around the world stand to suffer billions of dollars in losses if greenhouse gas emissions continue to grow, a new report finds. Extreme weather, flooding, and rising sea levels would all damage vital seaport infrastructure, disrupting global supply lines.
Losses from storms and climate-related port disruptions could near $10 billion a year by 2050, according to the report, commissioned by the nonprofit Environmental Defense Fund (EDF).
The Deep Ocean Is Essential for Life on Earth—But It Is Under Threat
Seabed mining could destroy biodiversity and habitats, and sacrifice benefits not yet understood, marine biologist says
As a small handful of private companies and countries push for the international community to allow commercial-scale mining on the ocean floor, deep-sea biologist Diva Amon and colleagues are urging that decisions be grounded in science. There's just one problem. Scientists don't yet know enough about the deep ocean to ensure its protection.
Heartbreaking Photos Show Octopuses Living in Discarded Trash on Ocean Floor
One man's trash is another species' shelter.
Heartbreaking photos depict how octopuses have been increasingly forced to shelter in discarded garbage as trash replaces seashells on the ocean floor. The alarming pics were part of a Brazilian-led study published in the journal "Marine Pollution Bulletin."
"They clearly see that there's a lot of litter around, and it can therefore act as a kind of artificial camouflage," research supervisor Maira Proietti, a professor with the Federal University of Rio Grande in Brazil, told the Guardian.
First a Hurricane, Now a Fire: Climate Disasters Are Colliding in Florida
All week, a trio of wildfires has blazed through more than 34,000 acres in the Florida Panhandle, gorging on downed trees that Hurricane Michael left in its wake more than three years ago. The fires have forced more than 1,100 people from their homes.
The three wildfires, collectively called the Chipola Complex, represent a collision of impacts from climate change — and show how stalled disaster recovery can worsen the blow down the road.
Deep-sea Mining Could Begin Next Year. Here's Why Ocean Experts Are Calling For a Moratorium.
The risks vastly outweigh the potential benefits, they argue.
A troupe of environmental activists descended on Rotterdam, Netherlands, last month for an evocative demonstration. Dressed as jellyfish, sea anemones, and "fisher folk," protestors from the advocacy group Ocean Rebellion sang songs and projected messages onto the hull of a 750-foot-long drilling ship, urging policymakers to protect the seafloor from mining companies.
The Arctic Seafloor Is Degrading and Could Be a Climate Time Bomb
Up to a trillion tons of methane, a powerful greenhouse gas, may be locked away in the decaying ocean floor of a vast Arctic continental shelf.
Trouble is bubbling up from the depths of a vast region of Arctic seafloor that is little explored, but nevertheless could have major repercussions for the global climate, reports a new study. The East Siberian Arctic Shelf (ESAS) extends for some 770,000 square miles—an area bigger than Mexico—off the coast of Siberia, making it the widest and shallowest continental shelf in the world's ocean.
All We Can Save: Truth, Courage, and Solutions for the Climate Crisis edited by Ayana Elizabeth Johnson and Katherine K. Wilkinson. (One World/Ballantine).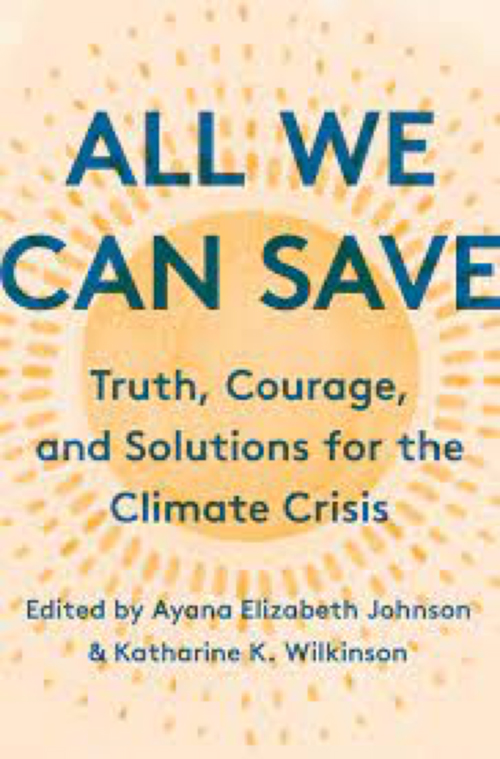 Sierra magazine had this to say about All We Can Save when it burst on the scene shortly before Trump was defeated: "A few years ago, I was on a long car trip with my mother. To pass the time, I played the podcast Mothers of Invention, hosted by former president of Ireland Mary Robinson and Irish comedian Maeve Higgins. The tagline of the show is "Climate change is a manmade problem, with a feminist solution," and the pair spend the hour—in between gently ribbing each other—interviewing mostly female climate experts and changemakers from around the world.

After a few episodes, I asked my mom what she thought. "It's just nice to hear women talking so expertly about something," she said. I knew what she meant. She wasn't surprised that women could be experts; she was just so used to men filling the airwaves in this capacity that she hadn't realized until now how refreshing the alternative is.

I remembered this conversation while reading the anthology All We Can Save (published in September by One World). Edited by Katharine K. Wilkinson and Ayana Elizabeth Johnson, the book consists of nearly 60 essays written by female activists, scientists, artists, policymakers, writers, and thinkers.
All We Can Save is still powerfully relevant this Women's History Month. Read more from Sierra and check out how to get this inspirational climate piece by sixty amazing women HERE.
Does New York Have an Environment?
Stephen P. Stanne, Roger G. Panetta, Brian E. Forist and Maija Liisa Niemistӧ,
The Hudson: An Illustrated Guide to the Living River, 3rd edition (New Brunswick: Rutgers University Press, 2021).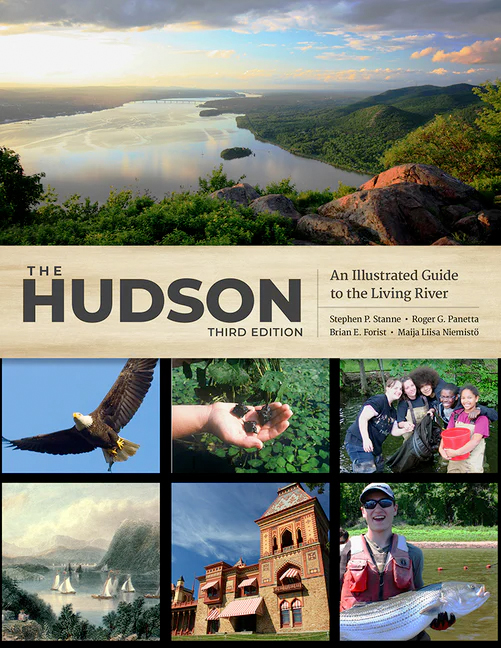 Growing up in New York, I was always puzzled that the Hudson River was not as famous or fabled as the Mississippi, the Missouri, the Rio Grande, or even the Ohio. The Hudson: An Illustrated Guide restores the river that flows by Manhattan to its rightful place at the beginning of European exploration, as a center of ocean travel and trade, an essential ecosystem that gave rise to American environmentalism, and a body of water being renewed and restored despite the widespread perils to our planet.

This is an important and impressive feat since the Hudson, as well as New York harbor and its ocean gateway to the world, has long been overshadowed by "the City," the center of American capitalism and its canyons of skyscrapers.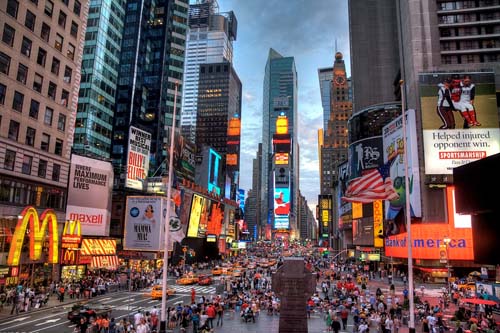 One in every ten families in the United States lives within two hours of New York City. Its iconic skyline is instantly recognizable worldwide. The Big Apple is the epitome and epicenter of sophisticated urban life in America. "Start spreadin' the news…" croons Frank Sinatra in his pop paean to New York. "You're big, your loud, your tough," "belts billionaire Daddy Warbucks in Annie.

Caught in a traffic jam or amidst New Year's celebrants in Times Square, it is hard to imagine that NYC is part of an ecosystem or any environment at all. Harder still to grasp that New York is one of the world's great ocean cities and that its harbor and the Hudson River that feeds it have seen ships crossing the Atlantic for some 600 years since Verrazano was the first European explorer to reach New York, describing its harbor and the native people who had been living there for 10,000 years. Henry Hudson came in the Half Moon nearly a century later (1609) and, searching for the fabled passage to Asia, sailed up the great river now named after him that also gives the title to this lushly-illustrated, compact compendium of history, culture, and ecological information. Read more
Playing with Sharks: The Valorie Taylor Story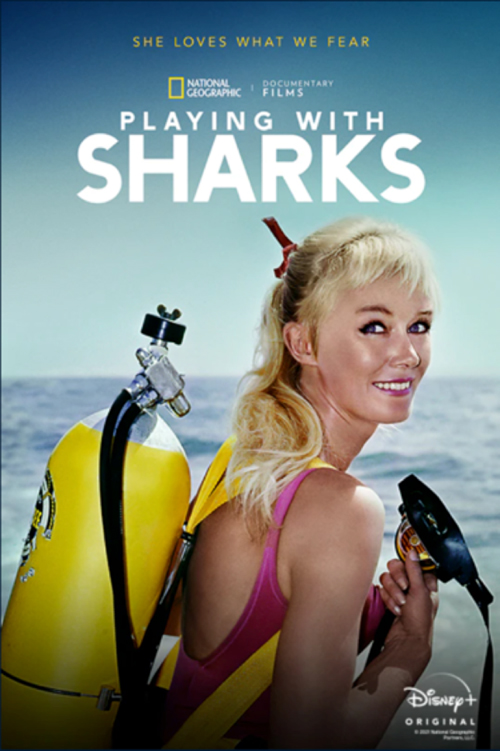 From champion spear fisher to underwater film expert to ocean activist, Valorie Taylor has lived her life and found her passion in the waves. Playing with Sharks commemorates her dedication to groundbreaking exploration and the preservation of the ocean, emphasizing her remarkable bravery as she dared to go where no man had gone before. She took shark studies to new depths by getting up close with the Great White Shark, reputedly the most fearsome of ocean predators.

The most fascinating twist in her story comes after Valorie and her husband help Stephen Spielberg film Jaws. The movie shattered box office records, but more amazingly, had a staggering impact on how the public viewed sharks. The relatively peaceful ocean giants became public enemy #1 from coast to coast. Men lined up to go on shark hunting expeditions and shark finning increased the slaughter, particularly in Asia. Horrified at this reaction, Valorie dedicated the rest of her life to demonstrating—in daring fashion—how these fierce creatures were closer to sea dogs than killers in nature.
Dive into this emotional, inspirational life story on Disney + or wherever you get your National Geographic documentaries.
An SOS From the Ocean Episode from TED Radio Hour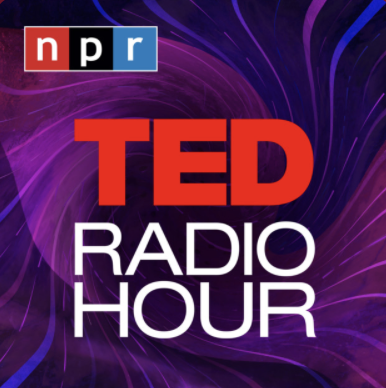 In this episode from TED Radio Hour, four remarkable ocean enthusiasts share their work, passions, concerns, and solutions to the precarious state of our ocean. Asha de Vos, Ayana Elizabeth Johnson, Alasdair Harris, and Sylvia Earle share stories of ocean resilience and fragility ranging from the incredible insights into marine life we can gather from whale poop to suggestions for how to shop sustainably for seafood. Talk hosts also give historical background for the work that these change-makers are building on so that listeners gain a more complete understanding of the importance of the contributions from each of these speakers.

Dive into an hour of fascinating listening to an SOS from the ocean HERE.
The Rachel Carson Council is pleased to announce that the Rachel Carson Council Fellowship Program is now accepting applications for the academic year 2022 - 2023.
The RCC Fellowship Program will select 25 environmental leaders from colleges and universities across the nation. To apply to the program, students propose their own projects that are focused on sustainability and environmental justice to be carried out on their campuses and in their communities. Former fellows have run projects ranging from divestment campaigns to podcasts on environmental justice issues and campaigns for renewable energy infrastructure on their campuses. Learn more about our current RCC Fellows here.
Fellowships are for the academic year 2022-2023 and provide $2,000 for current undergraduates (or master's level graduate students) to carry out climate and environmental justice projects and campaigns for the RCC from their respective campuses. In July, those selected as RCC Fellows will travel to Washington DC to be in residence for the five-day RCC American Environmental Leadership Institute (AELI) at the Rockwood Manor Retreat Center adjacent to the C&O Canal National Park. Fellows will further develop their writing, organizing, and advocacy skills and begin plans for their projects and campaigns for the coming year. Faculty for the AELI will include RCC staff and some members of the RCC National Advisory Council [LINK] Throughout the academic year, RCC Fellows will receive mentorship from RCC staff, access to the Advisory Council, and the opportunity to publish. Find the application for the Fellowship program here.
Application Deadline is April 1st
______________________________________________________________________________________________________________________________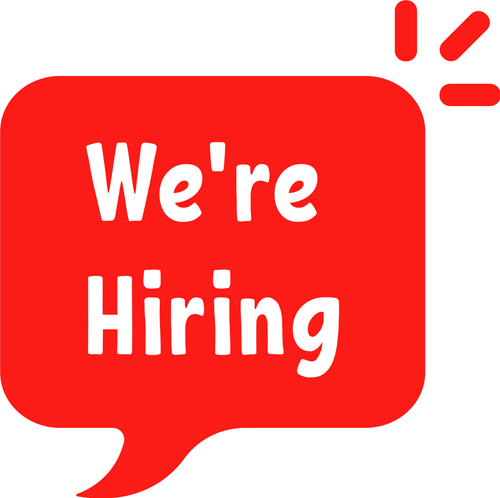 RCC is Hiring!
The Rachel Carson Council is hiring two new Assistant Directors
(Climate Justice and Communications). An excellent career jump start for about to and recent grads and work/mentoring with long-time environment leader, Bob Musil, in a growing climate justice organization! Please help us find emerging environmental leaders.

Please find more information and the application here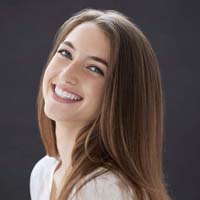 Audrey Magnuson, RCC Presidential Fellow

Audrey Magnuson co-leads RCC's Coasts and Ocean program and works on environmental justice and policy. She is a senior at Duke University majoring in Public Policy with minors in Environmental Science and Art History. audrey.magnuson@duke.edu

The Rachel Carson Council Depends on Tax-deductible Gifts From Concerned Individuals Like You. Please Help If You can.

Sign Up Here to Receive the RCC E-News and Other RCC Newsletters, Information and Alerts.