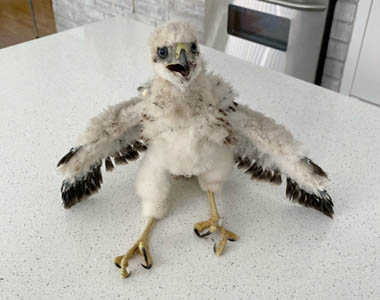 From late June through mid-July, climate change caused an extreme heat wave in the United States with areas in the Pacific Northwest experiencing record breaking temperatures in the 110's. This heat wave endangered houseless people, fieldworkers and laborers, and individuals without air conditioning. In fact, the heatwave in Oregon and Washington State alone killed 200 people and heat-related deaths increased overall. As humans faced this climate disaster, so did birds. Hawk chicks and other birds of prey were found injured or dead beneath trees after leaping from their nests to escape the heat. Across the world, other bird populations suffered through other climate-related crises such as migrating birds and the drought in California and shorebirds and severe red tides across Florida's coasts. As a result, July bird news was marked by headlines about dangerous and deadly climate conditions.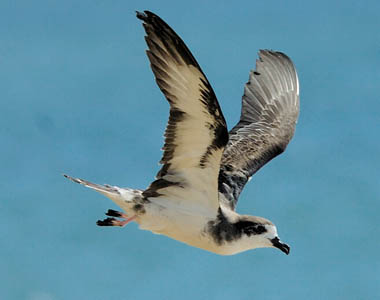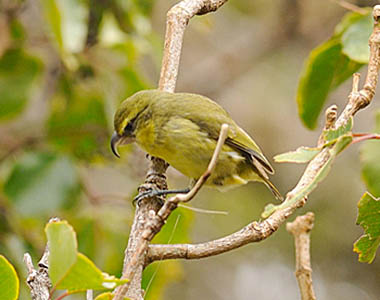 However, scientists, activists, and birders discovered some positive news in the midst of the Summer from Hell. In Hawai'i, researchers spotted not one but TWO critically endangered bird species. The rare Maui parrotbill (Pseudonestor xanthophrys) appeared on the Haleakalā volcano after being presumed dead as a result of an unsuccessful translocation project in 2019. On Maunakea, researchers found a seabird called the Hawaiian petrel (Pterodroma sandwichensis) for the first time in 70 years. As more bird-lovers dedicate their time and effort to preserving, protecting, and finding these endangered birds, our world will become brighter with bird discovery.
For more bird news, podcasts, books, and events, continue reading the August issue of Bird Watch and Wonder.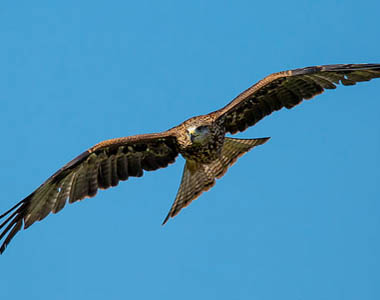 The Southern Appalachian region is a world-renowned hotspot of biodiversity, including its birdlife. The Blue Ridge Parkway is an ideal corridor to explore that richness. From sweeping vistas and dark and cool coves to high-elevation forests and balds, the Parkway gives birders a chance to get acquainted with the myriad species that call it home. This presentation will provide highlights, tips, and resources to get you out and exploring birds along the Parkway. Join Curtis Smalling with Audubon North Carolina for a free 30-minute webinar beginning at 11 a.m., Tuesday, August 10. Register here.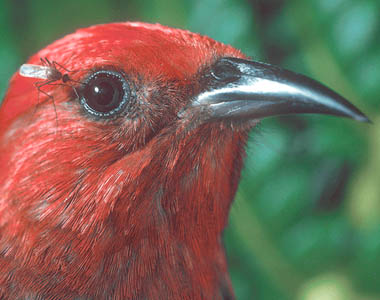 Hawai'i is known as the bird extinction capital of the world, and another wave of extinctions is poised to crash on the islands. Two of Kaua'i's native bird species are on the brink of being lost, with several others tragically not far behind. These birds face many threats, and one of the largest is invasive mosquitoes that transmit deadly diseases, such as avian malaria. In this free webinar, watch a five-minute video about this issue and then listen to a panel of experts discuss the future of Kaua'i's forest birds. This event takes place on August 12th at 6:00 PM EST. Register here.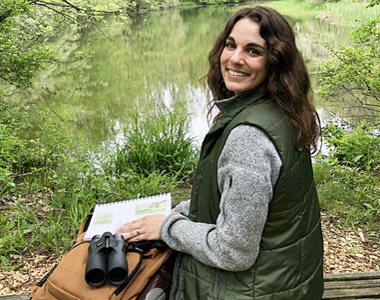 Join natural science illustrator Liz Clayton Fuller for a live repeat of this popular online workshop! Liz will guide you through the basics of bird anatomy and show you ways to apply that knowledge to your practice of drawing birds.

This workshop will take place on August 21st from 2-4 PM EST for $12.99. Read more and buy tickets here.
To Kill a Swan? Dispute Over a Bird's Fate Ends With a Twist.
A mute swan, beloved by some, was set to be euthanized after wildlife officials deemed him dangerously aggressive. Then something unexpected happened.
When Friday began, Alfie the swan was on an avian version of death row. By the time evening came, it seemed he had won a reprieve — though not through the efforts of the people who were trying to save him or the government agencies they had pleaded with for help.
Opinion | This 'Shazam' for Birds Could Help Save Them
I spent my entire childhood playing in the woods and meadows of rural Alabama. The world back then was lush and green: cooled by creeks, carpeted by pine needles, attended by birdsong. In those days there were nearly three billion more birds in North America than there are today, and my young days played out beneath the sound of their music.
The staggering loss of birds — nearly a third of them since 1970 — is due to human behavior.
Why it Matters That Climate Change is Shrinking Birds
Many of the benefits that humanity derives from the natural world, like the provisioning of oxygen, are priceless. Those ecosystem services that can have a dollar value assigned to them, for example the pollination of crops, generate far more value for humanity each year than the entirety of the global economy. Climate change can threaten these services through the loss of species or shifts in species' size or abundance. For example, warming temperatures have reduced the size of many birds over the last four decades; this is emblematic of the scale of climate change impacts on the world's biological diversity.
At Orchards and Vineyards, Birds Are Outperforming Pesticides
Jim Nugent grows cherries on his 40-acre orchard in Michigan's Lee­lanau County, an idyllic peninsula of dunes and tree-covered hills jutting into vast blue Lake Michigan. The sur­rounding water moderates the worst of the frigid winters here, and the rolling topography drains cold air from the upland orchards. Cherries thrive in the sandy soil.
"The fruit belt in Michigan is pretty tight to the coastline of Lake Michigan," says Nugent. In that limited geography grow nearly half the U.S. production of tart cherries, and quite a few sweet cherries, too.
These Student-Led Audubon College Clubs Are About Much More than Birding
When the pandemic upended college life, the resilient young people leading a new network of on-campus Audubon chapters didn't let canceled plans and remote learning derail their mission. The Audubon Campus Chapters program started, fittingly, with a student speaking out. During a Q&A at the 2017 Audubon Convention with the organization's leaders, they stood up and said they and their fellow students were already engaged with conservation—but the students could achieve more if they had support.
Restoring Native Grasslands to Help Birds
Grassland birds, such as the prairie chicken, plover, and bobolink, need a complex environment of varying structure, area, and grass types.
Since the 1900s, native grasslands have been some of the most threatened ecosystems in the United States, losing up to 99 percent of their area due to intensive agriculture, haying, and grazing. As the demand for croplands increases, native grasslands will continue to be in jeopardy.
Sure, He's Retired, but This Conservation Legend Isn't Slowing Down
Carrol Henderson rescued Minnesota's Peregrine Falcons and Trumpeter Swans. Can he save this heron rookery before it's too late?
On a warm day in late May, sunbeams peek through a thick canopy of aspen, oak, and black cherry near Rochester, Minnesota. Here and there, these natural spotlights fall on Carrol Henderson, clad in khaki cargo pants, plaid button-up, and baseball cap, a camera slung around his neck as usual. Through thin-rimmed glasses and binoculars, his blue eyes scan the high branches for the delicate nests of Great Blue Herons.
A Watershed Moment: How Boston's Charles River Went From Polluted to Pristine
And what the cleanup shows us about the power of federal waterway protections
U.S. Environmental Protection Agency Administrator Michael Regan officially announced earlier this month that the Biden administration will reinterpret the Trump administration's definition of what constitutes "waters of the United States" – waterways that are deserving of federal protection.
The Entire Colorado River Basin is in Crisis
We need climate action, now.
The U.S. Bureau of Reclamation (Reclamation) recently shared alarming news about the unprecedented conditions on the Colorado River and I'll attempt to explain their complicated projections. Reclamation, the agency that oversees federal water management across 17 western states, publishes some pretty wonky information, even to those of us who regularly interface with this agency and rely on its analyses.
Can Arctic Animals Keep Up With Climate Change? Scientists are Trying to Find Out
New studies suggest that rising temperatures may prove disastrous for species of birds, fish and other animals that are adapted to the cold of Arctic climes.
In 2019, Emily Choy rappelled off the side of a guano-covered cliff almost 400 feet above Hudson Bay, and reached for a sleek black-and-white seabird. The laughing calls of more than 60,000 thick-billed murres surrounded her.
Florida's Early and Severe Red Tide Raises Concern for Coastal Bird Safety
As harmful algal blooms kill off fish and sicken birds in the Tampa Bay area, conservationists worry that nesting Black Skimmers, terns, and other shorebird species could be at risk from eating tainted seafood
The dead fish pile up like sand dunes in Tampa Bay. Holley Short has been watching them for weeks with growing apprehension. Every time a shorebird picks at one of the carcasses, she wants to chase it away. "It's really easy pickings for them. But it's so hazardous to their health," she says.
Virtually All Emperor Penguins Doomed For Extinction By 2100 as Climate Change Looms, Study Finds
Nearly all of the world's emperor penguin colonies may be pushed to the brink of extinction by 2100, a new study has found, as the United States moves to list them as threatened under the Endangered Species Act.
If climate change conAtinues at its current rate, more than 98 percent of emperor penguin colonies are expected to become quasi-extinct by the turn of the century, a group of global researchers wrote in the journal Global Change Biology on Tuesday.
Loons Are Returning With Their Eerie, Mournful Call
Over the past two summers, visitors to Walden Pond in Concord have seen and heard something unusual at the body of water made famous by Henry David Thoreau in his book Walden.
"We have common loons at Walden Pond for the second straight summer," said Peter Alden, naturalist, author, and co-founder of Spark Birding, a local bird-watching organization. "It's new and exciting to hear them at Walden."
Red Knots' Epic Spring Migration Includes North Carolina
Only about the size of an American robin and usually weighing under 5 ounces, it completes a marathon migratory flight. Most of these knots, the rufa subspecies, winter in Tierra del Fuego, the southernmost tip of South America.
From there, their 9,000-plus-mile route to their nesting area in the middle- and high-Arctic areas of northern Canada is one of the longest migration routes for a bird. Although some red knots winter in the United States — with some most years on Ocracoke — Florida has the highest numbers.
Small Birds in Big Bend
A stretch of arid desert in West Texas is the crown jewel of the state's birding hotspots.
The trip starts with a bang. A Common Poorwill, a bark-colored bird the size of your palm, jumps up from the narrow blacktop and sputters head-on into our pickup's undercarriage. Lee Hoy, a wildlife guide with a long white beard and thick, black-framed glasses, is at the wheel, winding his truck along the dark road from Terlingua to Big Bend National Park in the early morning hours. "Dangit," he mutters. Minutes earlier, Hoy had successfully avoided mowing another poorwill down.
Majestic Pink Spoonbill Birds Seen in D.C. area, Far From Floridian Habitat
The roseate spoonbill's journey up the East Coast this year is a mystery.
The beautiful and striking roseate spoonbill is usually found in Florida, the Southeast Atlantic coast, Cuba and near the Gulf of Mexico. But this summer, it's been spotted in the District, Virginia, Delaware, New York and even as far north as Maine.
With its vibrant pink coloring, enormous wingspan, football-shape and rounded bill, the spoonbill is a sight to behold.
The Trickster
In some Native American legends, the Blue Jay was a revered trickster who worked with foxes and coyotes. But because of their loud vocalizations, others have thought of Blue Jays as gossips, looked upon as noisy, arrogant, and selfish birds. Their flashy plumage seemed prideful as well. But either way, Blue Jays have entered the modern imagination and continue to fascinate us.
Many common American expressions take their origin from Blue Jays. "Naked as a jaybird" which makes little sense. Of course Blue Jays don't wear clothes, but what bird does? Then there's "Crazy as a jaybird" which makes a little more sense given their raucous behavior and loud calls.
Birding With My Human
We're climbing the steps of the bird tower — the soft shuffle of Willa's sneakers on the wood ascend first, the dull metal march of my feet follow close behind. It's 5:30 on a Sunday morning, and we're the first ones here — unless you count the birds, which I will, very soon.
It's windy at the top, clouds rushing across blue, droneless skies. Willa adjusts the old fishing hat on my head, tugging at the frayed edges. It belonged to her grandfather, and she doesn't want it to be swept into the lake. She tilts her head, robin-like, and smiles. "It looks good on you." I'll take her word for it.
Seven Strange And Wonderful Bird Sounds You Won't Believe
Birds are acknowledged masters of sound, including some extremely unusual, rarely heard "songs."
Famed bird sounds, like the Wood Thrush's ethereal song, get a lot of play time in our collective imagination. But these dazzling tunes are only the tip of the iceberg. Birds are capable of an amazingly diverse range of sounds. Some of the most wonderful and bizarre are also among the most overlooked.
'Bird Brain' Helped Birds To Survive Mass Extinction Of Nonavian Dinosaurs
Research on a newly discovered bird fossil led by The University of Texas at Austin found that a unique brain shape may be why the ancestors of living birds survived the Chicxulub asteroid impact about 66 million years ago that killed off the nonavian dinosaurs. "Living birds have brains more complex than any known animals except mammals," said lead investigator Christopher Torres, who conducted the research while earning a Ph.D. from the UT College of Natural Sciences and is now a National Science Foundation postdoctoral fellow at Ohio University and research associate at the UT Jackson School of Geosciences.
The Symphony of the Everglades: Secrets of a Seemingly Still Ecosystem
I was just 12 years old in 2013 when I took my first official trip to the Everglades. I call it official because of the many times I had quickly skirted through the wetlands on a highway or seen the mangroves out my car window. My family and I had decided to buy tickets to take an airboat ride at Sawgrass Recreation Park. We clambered onto the airboat with ascending stadium seats and a giant fan in the back and waited to begin our tour of one of the most famous wetlands in the world. When the boat started up, I was overwhelmed by the cacophony of engines and shouts and the stinging of my hair whipping across my face. a
How To Become a Better Bird Photographer: Advice From Audubon Photo Award Winners
While lucky timing never hurts, it takes practice and patience to create images like those featured in this year's 2021 Audubon Photography Awards. That's abundantly clear, at least, when reading the stories behind each shot. How do you get there? A few months ago, we decided to ask former winners and honorable mention awardees of past contests. We sent out a survey to more than 70 photographers, alumni of Audubon photo contests held since 2009. Below you can find a sampling of some of the sage advice that flooded into our inboxes.
The 2021 Audubon Photography Awards: Top 100
This year more than 2,000 photographers from across the United States and Canada submitted images to Audubon magazine's 12th annual Audubon Photography Awards, and our panel of expert judges whittled down the entries to eight stunning winners and five honorable mentions. With more than 9,000 photographs entered in the contest, there was an abundance of exceptional avian images from which we selected 100 additional shots to share.
Displayed in no particular order, these photos feature birdlife at its most vivid, vulnerable, formidable, and playful.
National Park Nature Walks, Episode 9: Inside a Migratory Bird Sanctuary—Podcast
Host Jacob Job, an ecologist and audiophile, brings you inches away from a multitude of creatures, great and small, amid the sonic grandeur of nature. You may not be easily able to access these places amid the pandemic, but after you take this acoustic journey, you will be longing to get back outside.
Strap on some headphones, find a quiet place and prepare to experience a humid, salty morning full of birdsong inside the Rockefeller Wildlife Refuge in Louisiana.
A review by Frank Izaguirre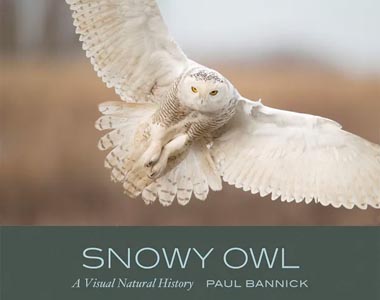 Mountaineer Books, a Seattle-based book publisher specializing in outdoor and conservation titles, has recently produced a slew of exciting bird books. Among the newest are two coffee table books by Paul Bannick that capture the grandeur and charisma of two of the ABA Area and indeed the world's most beloved owls, Great Gray Owl and Snowy Owl. Given that Great Grays and Snowies are such highly sought-after and often cooperative photographic subjects, one might wonder whether Bannick's photos are especially noteworthy.

While perusing the book's photos, one remembers that a majority of Snowy Owl media, understandably, is of irruptive birds, many times in wintry fields or coastal dunes, and typically, irruptive birds are the more spotted females and young males as the mature males hold onto their northern territories in lean years. But because many of Bannick's birds are breeding Snowy Owls on territory, readers are treated to superb shots of stark white males in their northern haunts as well as females rearing young, including one dramatic capture of a Snowy Owl surrounded by snow…while on the nest!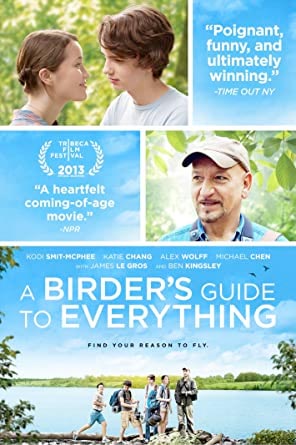 14 Bird Movies & Documentaries (That Are Actually Worth Watching)

Whether you are an active birder, backyard bird watcher or just love learning about birds, you have come to the right place!

There are bird movies and documentaries on this list for everyone!

I included all of my favorites; from the best bird documentaries to kids movies to feature length movies about birds.

These films & movies are perfect to combine your interest in birds along with your desire to relax.
Find the Right Bird Podcast for You!
In Your Nature - For the Global Birder
Presented by Ricky Whelan and Niall Hatch of BirdWatch Ireland, these bird enthusiasts discuss a variety of bird topics ranging from Irish seabirds to nest boxes. If you're interested in learning about Irish birds, birding, and ecosystems, this podcast is for you. With special guests and wildlife sound bites, In Your Nature will get you thinking about a diverse range of birds. Listen here.
Bird Sh*t - For the Bantering Birder
Presented by bird lovers Mo and Sarah in a banter-filled, funny, and casual conversation about cool bird facts, Bird Sh*t episodes range from "The (Not Quite) 12 Birds of Christmas" to "Uncommon Facts about Common Birds: Corvid Edition." If you want to laugh while listening to weird but wonderful lesser-discussed bird topics, Bird Sh*t may be the perfect podcast for you! Listen here.
Get Birding - For the Busy Birder
Presented by Dr. Mya-Rose Craig (also known as Birdgirl) who is an 18 year old ornithologist and activist with an honorary doctorate from the University of Bristol, Get Birding encourages everyone to familiarize themselves with the birds in their community. Featuring a different celebrity birdwatcher in each episode, this podcast teaches us how to appreciate birds no matter how busy we are. Listen here.
Bring Birds Back - For the Activist Birder
Presented by bird advocate Tenijah Hamilton, Bring Birds Back outlines the dangers birds face, who can help, and what actions we must take to bring them back. Through discussions with bird experts from Audubon conservationists to the co-founder of Black Birders Week, Tenijah Hamilton reminds us that there is still hope to save birds, as long as we act fast on their behalf. Listen here.

The Rachel Carson Council Depends on Tax-deductible Gifts From Concerned Individuals Like You. Please Help If You can.

Sign Up Here to Receive the RCC E-News and Other RCC Newsletters, Information and Alerts.