This August, after a spring and early summer packed with migrating and breeding, birds and bird news quieted down. However, while parents were busy raising their young, the RCC found some important headlines for you.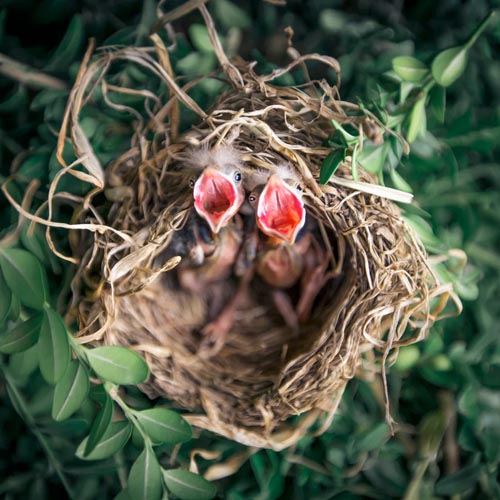 Bird populations continue to be battered by worsening environmental dangers. August is an important month for baby birds, but, this year, their health was threatened by extreme heat and pesticides. On August 9th, the Intergovernmental Panel on Climate Change published their AR6 report, in which scientists announced more unequivocal evidence of the danger that humans and birds face as a result of human-caused climate change and its consequences. However, with the bad news comes some good. At the very end of July, Representative Alan Lowenthal (D-CA), Representative Brian Fitzpatrick (R-PA), and 46 other co-sponsors introduced the Migratory Bird Protection Act (MBPA) in the House to restore and strengthen bird protections. Keep an eye out for RCC action alerts about this bill!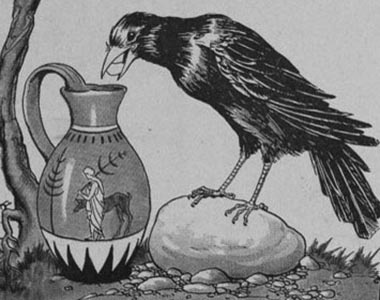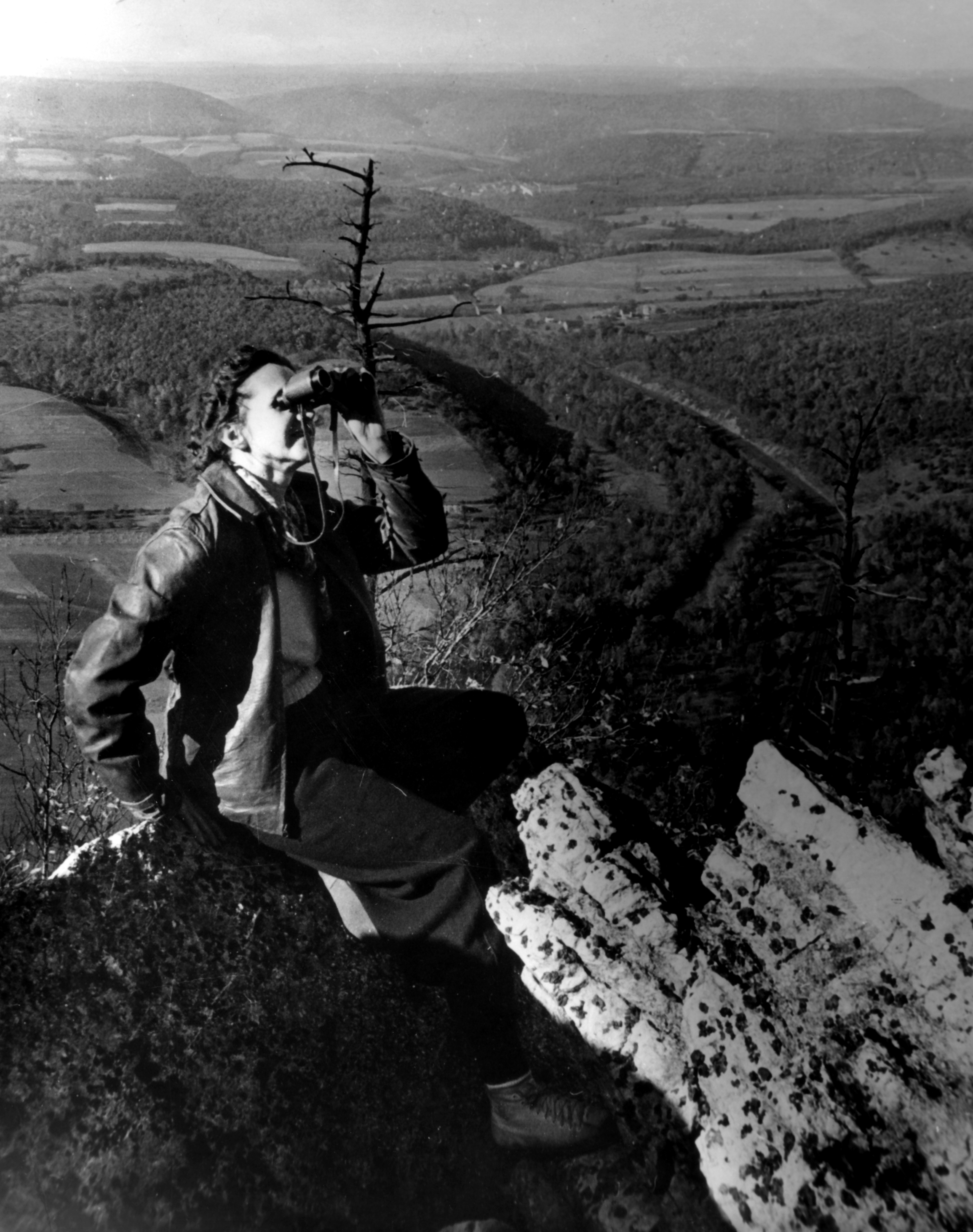 This month, thoughtful bird-lovers published articles on topics ranging from how to define birding, the loss of New York's beloved Barred Owl, Barry, and what we can learn from birds, even when in the middle of a pandemic. RCC's own Ross Feldner reflects on how birds have been deep in our consciousness for centuries — thanks to Aesop and his fables. And, of course, September promises the start of fall migration, including spectacular views of raptors at Hawk Mountain where Rachel Carson watched them, events for avid birders, and more stories about our feathered friends.
For more bird news, films, books, and events, continue reading the September issue of Bird Watch and Wonder.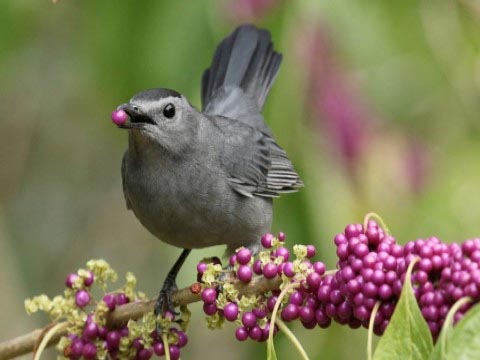 Webinar: Fall Migration –
Tips to Help Birds on Their Way

Migration is dangerous—learn how you can help keep birds safe this season. On September 14 at 1 p.m. Eastern, we'll discuss how to create a bird-friendly environment and help to prevent window collisions. We'll also give you tips on fall gardening and feeding birds, so they're in tip-top shape when they fly south. Ask your own migration questions during a live Q&A with expert panelists from the Cornell Lab of Ornithology and American Bird Conservancy. Register here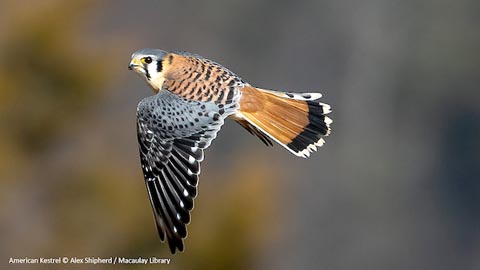 Riveted by Raptors: A Look at Migration

Sep 17, 2021, 12:00 p.m. Eastern Time

Raptors are powerful, fast, and fascinating! And during migration many of them are on the move. Join Bird Academy course instructor Dr. Kevin McGowan as we investigate the wide diversity of these impressive birds and explore the who, what, where, and when of their migrations. You'll learn which raptors to keep an eye out for this fall in this free, engaging webinar. Register here

Baltimore Birding Weekend
Audubon's award-winning Baltimore Birding Weekend will be hosted September 24-26, 2021. The weekend includes an exciting itinerary of bird watching field trips in and around Baltimore. Our tally for the 2020 weekend was 105 species! Excursions include guided hikes and paddles in city parks, unique natural areas, and areas with restricted public access. You can find details on the offerings as well as our COVID-19 precautions on this website. Read more
The Birds on My Balcony Have Taught Me a Lot About the Pandemic
Last summer, a flock of greenfinches brightened up the balcony of my apartment in Berlin. They were small birds with pale pink beaks and plumage the color of ripening bananas. The leading edge of their gray wings turned a brilliant yellow, like a steel blade heated in a forge. I never imagined such vivid colors when I filled the feeder I had purchased on a whim. I had expected only the company of the sparrows I saw daily on the streets. The greenfinches showed up in noisy groups and sparred for perches on the feeder. There was one bird, however, who foraged spilled seeds from the ground.
It's Time to Redefine 'Birding'
Language matters. As birders, the words we use signal what we value. To nurture a community as wonderfully diverse as the birds we love, we need to ensure our language is as welcoming and inclusive as possible. One easy way to do this is to redefine "birding" and who a "birder" is. In my work as the coordinator for Birdability, a nonprofit whose mission is to share the joys of birding with people who have disabilities and other health concerns, and outreach coordinator for Talkin' Birds, a radio show and podcast about birds and conservation, I often hear birdwatching defined as a more relaxed, leisurely appreciation of birds.
The Basics Of Bird Migration: How, Why, And Where
Geese winging their way south in wrinkled V-shaped flocks is perhaps the classic picture of migration—the annual, large-scale movement of birds between their breeding (summer) homes and their nonbreeding (winter) grounds. But geese are far from our only migratory birds. Of the more than 650 species of North American breeding birds, more than half are migratory.
Birds migrate to move from areas of low or decreasing resources to areas of high or increasing resources. The two primary resources being sought are food and nesting locations. Here's more about how migration evolved.
To Save Birds, Keep Your Cat Indoors
When a Chicago animal shelter deliberately released 1,000 feral cats earlier this year to control a rodent problem in the city, they may have unintentionally put a more desirable group of animals in harm's way: songbirds. Domestic cats kill more than 2 billion birds each year, making them one of the largest human-caused threats to birds.
As birds face the challenges of a changing climate, habitat loss, and transcontinental migrations, we should protect them by keeping our cats indoors.
A shocking study published in 2019 showed that there are almost 3 billion fewer birds in North America now than there were 50 years ago.
Bird Conservation Efforts Take Flight Locally, Nationally
On July 29, U.S. Rep. Alan Lowenthal, D-Calif., Rep. Brian Fitzpatrick, R-Pa., and 47 cosponsors introduced the Migratory Bird Protection Act of 2021 to the House, to reaffirm long-standing protections for migratory birds against the unintentional but predictable killing of birds.
"I am proud to join Rep. Lowenthal in introducing the bipartisan Migratory Bird Protection Act, which takes important steps to protect millions of migratory birds," Fitzpatrick said in an email. "We must ensure that longstanding protections for birds are fully maintained while providing greater regulatory certainty."
Dark Skies in Upcoming Months Crucial For Bird Migration
Last month, the Michigan Senate adopted a resolution formally recognizing July as Dark Sky Awareness Month in the state. Helping solidify the decision was a law put in place in 2016 meant to protect northern Michigan state parks from artificial light pollution.
The law helped designate dark sky viewing areas statewide. Michigan has six state-designated dark sky parks, and one park in Mackinaw City has international dark sky status. The designation promotes stargazing and night photography in the parks.
How Listening to Birds Can Protect the Seal River Watershed
Audubon and the Seal River Watershed Alliance, an Indigenous non-profit coalition, have worked together to record the sounds of a critical bird breeding area.
An exciting new collaboration was started this spring between the Seal River Watershed Alliance, an Indigenous non-profit coalition of four First Nations and one Inuit organization, and Audubon's Boreal Conservation program. The Seal River Watershed Alliance (SRWA) was started in 2019 by the Sayisi Dene First Nation, Northlands Dene First Nation, Barren Lands First Nation, and O-Pipon-Na-Piwin Cree Nation and with support of the Arviat Hunters and Trappers Association.
Drought? This Is What Climate Change Looks like in the West
A personal take on Audubon's work to make the arid West more livable for people and birds.
Living back East for a few years, I missed the expansive bright blue skies of the Rockies. Now that I've returned to the West, I'm remembering the smoky haze that fills the sky. I'm remembering how the smell of summer has turned into the smell of smoke from wildfires. How the ash from fires hundreds of miles away sometimes coats your car and porch furniture. But it's getting worse.
Why Heat Waves Amplified by Climate Change Are a Big Problem for Baby Birds
The extreme heat wave earlier this summer was a disaster for nestlings in the Pacific Northwest. With climate change, these intense hot spells will become more frequent, ultimately threatening bird populations.
Every April, like clockwork, hundreds of Caspian Terns descend upon an abandoned concrete factory in West Seattle and nest on its flat, sandy roof. Ordinarily the birds raise their chicks on this faux beach in relative peace. But not this year. On June 28, as temperatures broke records across the Pacific Northwest, scores of tern chicks leapt from the roof in a desperate search for relief from the heat.
Pesticide Spraying in the West Targets a Food Source for Declining Birds
As swarms of grasshoppers chew through grasslands, environmentalists worry chemical pest controls hold unintended consequences for wildlife.
Grasshoppers belong on the grasslands of the West, and in most years they're harmless—even beneficial. In fact, they're a key food for other insects, birds, small mammals, and spiders. But grasshopper numbers famously fluctuate, and in years of peak abundance they can cause significant economic damage. This is one of those years.
Birds of Prey Face Global Decline From Habitat Loss, Poisons
Despite a few high-profile conservation success stories – like the dramatic comeback of bald eagle populations in North America – birds of prey are in decline worldwide.
A new analysis of data from the International Union for the Conservation of Nature and BirdLife International found that 30% of 557 raptor species worldwide are considered near threatened, vulnerable or endangered or critically endangered. Eighteen species are critically endangered, including the Philippine eagle, the hooded vulture and the Annobon scops owl, the researchers found.
Sneaky Thieves Steal Hair From Foxes, Raccoons, Dogs, Even You
It's simple: Mammals have hair or fur. Birds want it.
As anyone who has ever tried to eat french fries on a beach will attest, stealing is not an uncommon behavior among birds. In fact, many birds are quite skilled at bold and brazen theft.
Scientists have documented several species of birds, including magpies, bowerbirds, and black kites, looting everything from discarded plastic to expensive jewelry to decorate their nests. And then there are birds who want hair, and will go to great lengths to get their beaks on it.
Birding: Before Migrating South, Birds Must Freshen Up
Molting, which typically occurs between nesting and migration, allows birds to replace worn feathers with new aerodynamic ones in advance of their long flights.
The nesting season has come to a close for many of our Maine birds. That means that many of our migratory breeding birds will be departing soon for their wintering grounds. Some have already left. Our swallows and many of our flycatchers are among the earliest migrants. We'll have to wait until 2022 to see barn swallows and cliff swallows.
A Rare 'Bird of Two Worlds' Faces an Uncertain Future
Marbled murrelets could benefit from a unique research project that's uncovering information to help better protect this endangered species.
One thing sets marbled murrelets apart from other seabirds: They forage at sea but nest inland in mature forests. That makes them a "bird of two worlds," says Oregon State University animal ecologist Jim Rivers.
But this unique characteristic also increases their vulnerability. Climate change threatens murrelets' food sources in the ocean, while on land, logging, wildfires and habitat fragmentation have diminished their nesting forests.
A Bird in the Hand…
The Greek fabulist and storyteller Aesop is credited with a number of fables now collectively known as Aesop's Fables.
Many of Aesop's fables involved different species of birds that are given human attributes including: Crow, Peacock, Swan, Dove, Nightingale, Raven, Jay, Crane, Partridge, Eagle, Stork, Gull, Kite, Pigeon, Swallow and Owl.
The life of Aesop remains a mystery to this day and many scholars believe Aesop was not an actual person, but a collection of moral fables handed down through the ages.
Barry the Owl Brought Us Together. What Will We Do Without Her?
A community formed in Central Park around a barred owl with a charming, people-friendly personality. Saying goodbye isn't easy.
She was a charismatic creature, as sassy and confident and constant as Harry Potter's beloved Hedwig. As wise and playful a teacher as Merlin's Archimedes. And in real life, an owl unusually accommodating of the many humans who gathered in Central Park every day to watch her snooze in her favorite hemlock tree or fly out through the Ramble on her nightly hunting rounds.
Santa Barbara Birding: The Magic of the Pelagic
Ocean Birding Has Its Challenges but Also Potentially Great Rewards
It had been two years since I had been on a pelagic birding trip — COVID had put a damper on boat travel — and I was itching to get back out to sea. I signed up for Island Packer's 12-hour deep-water excursion out of Ventura on July 31, fortunately reserving one of the last spots on this sold-out trip. Pelagic birding is one of the most difficult types of birding because the birds are often distant, appearing and disappearing behind swells, and seen from a sometimes violently moving platform.
The Audubon Mural Project Brings Threatened Birds Back to New York City
From purple finches to whiskered screech owls, artists are expanding a colorful flock of public artworks in Upper Manhattan. New York City is a far cry from the places many people think about when it comes to bird-watching, but if a group of artists has its way, that could very well change. Since 2014, Avi Gitler, an art dealer and the owner of Gitler &____, an art gallery located in the Upper Manhattan neighborhood of Hamilton Heights, has been working with the National Audubon Society to recruit artists to create colorful murals and other public art pieces focused on a single subject matter: birds
Poem : The Year of the Goldfinches
There were two that hung and hovered by the mud puddle and the musk thistle. Flitting from one splintered fence post to another, bathing in the rainwater's glint like it was a mirror to some other universe where things were more acceptable, easier than the place I lived. I'd watch for them: the bright peacocking male, the low-watt female, on each morning walk, days spent digging for some sort of elusive answer to the question my curving figure made. Later, I learned that they were a symbol of resurrection. Of course they were, my two yellow-winged twins feasting on thorns and liking it.
Birds Of All Feathers: 20 Inspiring Photos Winners Of Bird Photographer Of The Year 2021
The Bird Photographer of the Year (BPOTY) has unveiled the winning photos of its international 2021 competition.
The image below of a road runner stopped in its tracks at the U.S.-Mexico border wall was this year's overall winner.
The photo by Mexican photographer Alejandro Prieto was selected from more than 22,000 submissions by photographers from around the world and takes a £5,000 grand prize and the coveted title of Bird Photographer of the Year.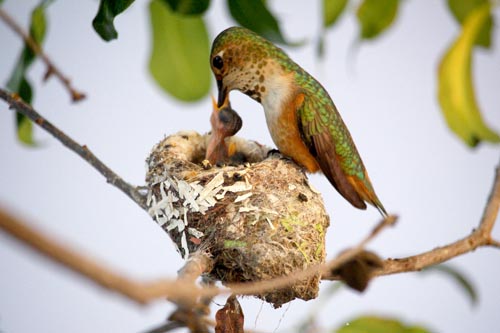 In "The Hummingbirds' Gift," the odds are stacked against two orphaned chicks and their caretakers.

For the past three decades, Sy Montgomery's passionate prose and intrepid adventures have inspired curiosity about the natural world. Montgomery, a naturalist the Boston Globe dubbed "part Indiana Jones and part Emily Dickinson,'' becomes unapologetically invested in the subjects she writes about. She has written more than two dozen books for adults and kids, including the National Book Award finalist The Soul of an Octopus, and the New York Times bestselling The Good Good Pig. Montgomery's latest book, The Hummingbirds' Gift: Wonder, Beauty and Renewal on Wings, is her foray into the challenges and triumphs of rehabilitating some of the world's most fragile creatures: baby Allen's Hummingbirds.
Readers familiar with Montgomery's work may recognize pieces of the story from her 2010 book Birdology, or from a 2013 Audubon essay in which she described the challenges of helping to raise two orphaned hummingbird chicks. The Hummingbirds' Gift is an even deeper immersion into the perspective she gained from that experience. "The stuff we do in our everyday lives—the urgency of returning the phone call, or the email or the deadline or whatever that is—that stuff matters, and we all do it," Montgomery told Audubon in a recent interview. "But compared to being able to keep one of these creatures alive . . . everything else just felt like cardboard, and this was life."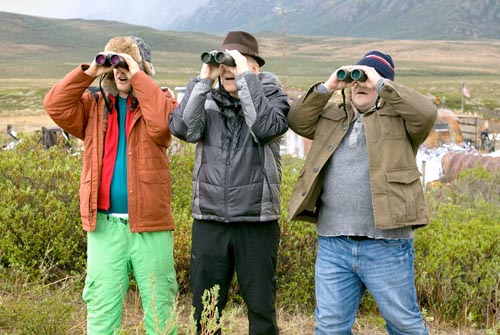 The now classic birding film "The Big Year," is still a rollicking revelation for todays generation and worth seeing again and again. It follows three men who are drawn into a vortex of competition, driven to outdo one another in a ruthless yearlong quest for supremacy in a difficult, all-consuming enterprise. They travel North America by foot, bicycle, helicopter and rental car, from the Everglades to the Aleutians, their journeys (and the movie) propelled by an urgent question: Which one will see the most birds?

Directed by David Frankel ("The Devil Wears Prada," "Marley & Me") and starring Jack Black, Steve Martin and Owen Wilson as the rival ornithological warriors, "The Big Year" works hard to dispel the misconception that birding is a quiet, tedious pursuit. For the first half-hour or so it works a little too hard, goosing (sorry!) the proceedings with jaunty music, smirky comedy and action sequences that turn the contemplation of natural beauty into a frenzied stampede of oddballs.
But like birding itself, "The Big Year" rewards patience. It respects both the integrity and the eccentricity of the avian obsession, and it communicates something of the fascinating abundance and weirdness of the animals themselves. Some of the film's feathered specimens, it's true, have been concocted digitally, but the appeal of hunting down and visually grazing on the various birds of America is clear enough, even though the movie may not compel you to go out and try it. Birds are evidence of the miraculous and protean work of evolution and, more important, emblems of wildness in an overcivilized world. "Hope is the thing with feathers," Emily Dickinson wrote.

The Rachel Carson Council Depends on Tax-deductible Gifts From Concerned Individuals Like You. Please Help If You can.

Sign Up Here to Receive the RCC E-News and Other RCC Newsletters, Information and Alerts.