This December, as winter sets in and we reflect on 2021, remember all the bird news throughout the year the RCC has brought to your inbox. In April, we shared the first steps in the federal process to reinstate and strengthen the Migratory Bird Protection Act. Now, eight months later, that reinstatement has become official. We brought you bird art from poems to paintings and now photographic portraits. We followed movements like Birdability, reporting on its origin story in July and Birdability Week 2021 in October, and ones focused on anti-racism like Black Birders Week in May.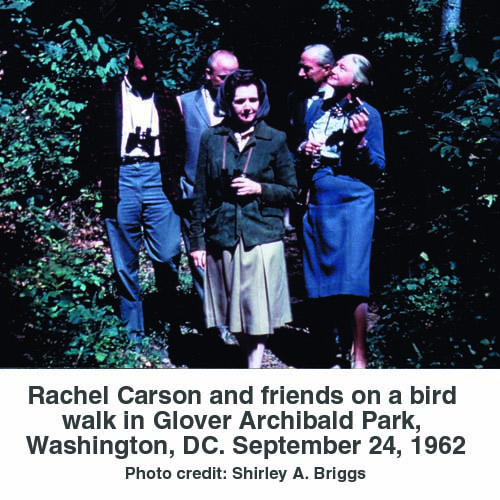 Of course, one of the biggest topics we covered for you was how the climate crisis is affecting our feathery friends. We read up on wetland protections, changing habitats, and extreme heat. In every issue of the RCC's Bird Watch and Wonder, we've covered not only the harms posed to birds, but also the hard work of advocates like you around the country. We fought to save our seabirds, stop oil and gas drilling, and recover American wildlife. The RCC appreciates all you have done to advocate for birds and their ecology in 2021. We at the Rachel Carson Council look forward, as Rachel Carson did, following and protecting the birds, their habitats, and learning about them with you in the coming New Year!

Now for more of the best bird news, books, films, and events, read on in our December issue (brrr…) of Bird Watch and Wonder.
December 14th at 12 PM EST • Free Webinar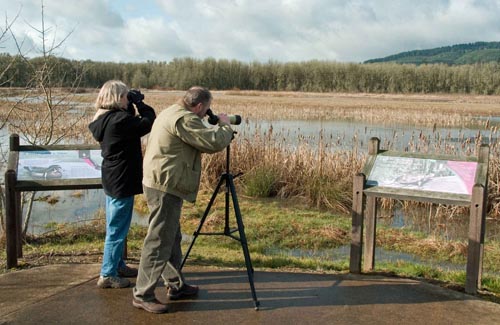 Heading out birding? Whether it's an afternoon roaming around your favorite spots, or a weeklong trip further afield, use NEW eBird Trip Reports to tell your birding story like never before. eBird Trip Reports are fun, easy-to-share summaries of where you went and the birds you found. Members of Team eBird will demonstrate this exciting new tool, plus additional trip-planning resources, and we'll answer questions to help you prepare for your next birding adventure—no matter where you go.
Get to Know These 20 Common Birds
Want to put names to species you regularly see? Start here.
One of the best things about birds is that they're everywhere. (Seriously, there are even records of the South Polar Skua at, you guessed it, the South Pole.)
And even though many people don't realize it, they see and hear a wide variety of birds every day while going about their daily lives—grabbing their mail, outside their work windows, on their morning run, watching their kid's soccer game . . . everywhere.
Why We Didn't Know That Female Birds Sing
Science and science communication are better when they're inclusive
Female birds sing. That is one of the revelations of our 2020 study on one of the most abundant, widespread, well-studied bird species in the world: the barn swallow. Despite the well over 1,000 scientific publications about this species, female barn swallow song had never previously been the focus of a research article. Why does it matter that female song has been ignored in this bird that breeds across most of the Northern Hemisphere?
New York City Birders Reckon With a Colonial Past and Push for a Diverse Future
A pandemic-inspired boom has bird lovers looking for ways to welcome new enthusiasts
Three mockingbirds descend upon a frightful scene in John James Audubon's The Birds of America. A rattlesnake constricts the birds' nest and bares its fangs as the gray and white birds surround the snake and extend their wings. The conflict is frozen in time on a page of this massive tome, first published in 1827 and housed at the New York Public Library.
Biden Admin Largely Restores Habitat for Threatened Owls, Reversing Trump's Deep Cuts
The imperilled northern spotted owl has won a reprieve.
The U.S. Fish and Wildlife Service (FWS) moved Tuesday to reverse a Trump administration decision that would have opened millions of acres of the owl's West Coast forest habitat to potential logging, arguing that Trump political appointees acted on inaccurate science. "You can't remove over a third of an endangered species' habitat and not expect it to go extinct," FWS Oregon supervisor Paul Henson told The AP of the Trump administration plan.
Why Birders Are Against Biomass and How to Take Action
The rapidly-expanding wood pellet export industry in the southeastern United States is contributing to steep declines in the area's bird populations by degrading their native forests.
"In a word, these species and the forests they call home are irreplaceable," says SELC Senior Advisor and Attorney Derb Carter. "Birders are against biomass because the industry does more damage than good for wildlife and the environment."
Here are a few of the facts.
Giving Birds a Fighting Chance
The Biden administration has officially revoked Trump's cuts to the Migratory Bird Treaty Act—and more promising actions are on the horizon.
The revocation of the illegal Trump rule gutting the Migratory Bird Treaty Act (MBTA) is officially going into effect. While this is a critical backstop in upholding a bedrock bird conservation law, overall success for birds will hinge on accompanying regulatory processes that are just beginning. By now, many of us have heard the devastating statistics on past and expected future bird declines—three billion birds lost over the last three decades and two-thirds of North American species threatened by climate change.
Advocates: Court Deal A Win For Endangered 'I'iwi Bird
The agreement could serve as a model to help save Hawaii's other endangered honeycreeper species, they said.
In a new court settlement, federal wildlife officials have agreed to finally put forth by December 2022 a proposed critical habitat area that might rescue Hawaii's imperiled 'i'iwi.
That proposal is already overdue by at least three years, according to court documents.
Maine Bird Species May Become Extinct in Our Lifetime as Climate Warms
Several Maine bird species are threatened as the climate warms. One might well go extinct, another may simply move north.
On a small salt marsh, near the mouth of the Presumpscot River, Doug Hitchcox kneels and spreads apart some of the coarse marsh grass. He's a naturalist with Maine Audubon and is showing us where the small Saltmarsh sparrows build nests, and why their future in Maine may be bleak because of a changing climate.
Warmer Oceans Raise the 'Divorce' Rate Among Typically Loyal Albatross Pairs
A new study of Black-browed Albatrosses provides a reminder that climate change can affect birds in unexpected ways.
For nearly two decades, Paulo Catry has coordinated a study of Black-browed Albatrosses in the Falkland Islands. On his latest visit to the colony, he took note of bird pairs that had stayed together almost since the study's onset. "There were still partnerships, the two same birds—16, 17 years later, they're still on the same nest," says Catry, a researcher at ISPA – Instituto Universitário in Lisbon. "It's really, really nice to see."
Stupid Turkeys? Scientists Say That the Unfairly Maligned Bird May Actually Be Stuffed With Smarts
Despite their reputation, turkeys are highly intelligent birds with unique, under-appreciated evolutionary quirks
There is an old myth about turkeys that never seems to die. The basic premise is this: Every time there is a rainstorm, turkeys will turn their heads upward out of curiosity to observe the drops as they fall. Because they are reputed to be unintelligent, the folk tale says the turkeys will remain in this position even after it has become difficult to breath. Eventually, the turkeys will drown. The moral, it seems, is that turkeys are literally too dumb to survive.
The World's Largest Eagle Hunted Unlike Any Other Bird of Prey
Scientists have discovered how a bird of prey dubbed 'the flying tiger' could take down one of the heaviest birds that ever lived.
A new study found that Haast's eagle used its huge talons to topple one of the heaviest birds that ever lived before delivering the killing blow with its beak and then eating its insides like a vulture.
The world's largest-ever eagle acted like a vulture-raptor hybrid, taking down prey before eating its insides.
Birding Today: Smallest Owl in World Makes Home in Desert Southwest
African and Native American cultures consider the owl evil or an omen of illness. As uncommon as most owls are, they prefer to avoid humanity as much as many people consider them a foreboding entity. Considering that the less than 6-inch-long Elf Owl that weighs less than an ounce and a half with thin eyebrows and a squeaky bark, one is reminded more of a toy than a symbol of the occult. To make them even more an appearance of harmlessness, their round heads without ear tufts or feathers atop the head could not be further from the appearance of Yoda, not that Yoda could be considered a harbinger of negativity.
They're Spreading the Joy of Birding—and Making It More Inclusive
A birding podcast host, a science journalist, and a conservationist strive to share their passion with more BIPOC birders like themselves. Each spring and autumn, during peak migration, the skies and treetops are abuzz with avian activity as billions of birds move across the United States. It makes no difference if you live in the city, the suburbs, or the country: thousands of birds are passing through your area. Many are just stopping by to rest and eat to fuel their journey ahead. Others will hang around for a few months to care for new chicks, taking advantage of the abundant wild food supply (read: insects, mostly) in your neighborhood.
The Great Blue Heron, Patient Hunter
I don't remember when I first encountered this magnificent bird. But it left a lasting impression, so much so that I made it part of my company's logo.
Standing 38-43 inches high and boasting a wingspan of six feet, it's hard to miss. The blue part of its name is a bit confusing much like a Purple Finch that looks red or a Red-bellied Woodpecker whose belly is a very faint rusty color since the Great Blue Heron's coloration is mostly a slate-gray with some black and brown accents. This is the largest and most widespread heron in North America so it's a good chance you may have seen it.
Did Benjamin Franklin Really Want the Turkey To Be the US National Bird?
Probably not. But there's more to the story than meets the eye. There's a story that Benjamin Franklin thought the turkey should be the national bird instead of the eagle. In a 1784 letter addressed to Sarah, his daughter, Franklin wrote: "For my own part I wish the bald eagle had not been chosen as the representative of our country. He is a bird of bad moral character. He does not get his living honestly.
Striking Portraits of Rare and Endangered birds Capture Their Unique Personalities
Incredible bird portraits have been released in a new book by one of Britain's most iconic wildlife photographers.
These pictures were captured by internationally acclaimed photographer Tim Flach for his new book BIRDS, with text by Richard O. Prum. Tim Flach has captured more than 180 extraordinary photographs of some of Earth's most magnetic living beings. In his book, BIRDS Flach evokes the magnificence of the animal kingdom and the urgent need to protect and defend it.
Bird Photographer of the Year 2021 Winners
With over 22,000 images entered into the competition this year, Bird Photographer of the Year is pleased to present our winners. Celebrating bird life from around the world, these images comprise some of the most incredible bird photos in the world taken by talented photographers.
Taking the title of Bird Photographer of the Year, our Overall Winner is 'Blocked' by Alejandro Prieto. It features a roadrunner at a new section of the border wall between Mexico and the USA. Prieto wins the top prize of £5,000 and the prestigious title. His image also won Gold Award in the Birds in the Environment category.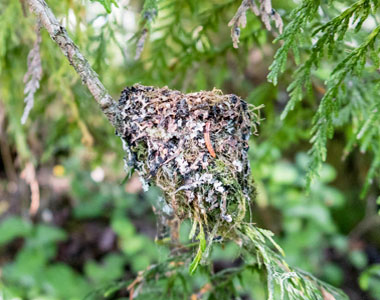 A New Stunning Nest Guide Celebrates a Different
Aspect of Birding

The Peterson series displays the variety in crafted structures of a whopping 650 species. Co-author David Moskowitz shares insights from the field.

What could possibly contain the color and verve of a Rufous Hummingbird? A Rufous Hummingbird nest, of course. With a cottony interior, finely woven bark shreds, and outer lichen fleck décor, it's just one example of how birds' homes can reflect and enrichen our appreciation of species themselves. Read more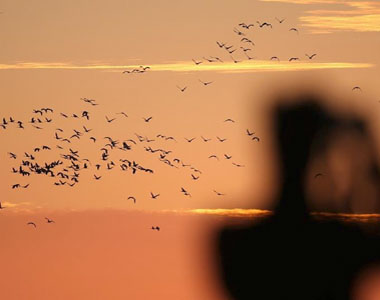 Birding In An Age Of Extinctions
By Martin Painter — Review

Birders can be obsessed with seeing every living species of bird on the planet — but how can serious birders pursue their passion so rare birds and their habitats are protected?

The current 20-months-long-and-still-counting pandemic lockdown has inspired many people to begin doing things they've never done, nor even thought about doing. Bird watching — birding as it's more correctly known — is one of these activities that has enjoyed an extraordinary surge in popularity since lockdowns began. More people are watching birds than ever before. Read more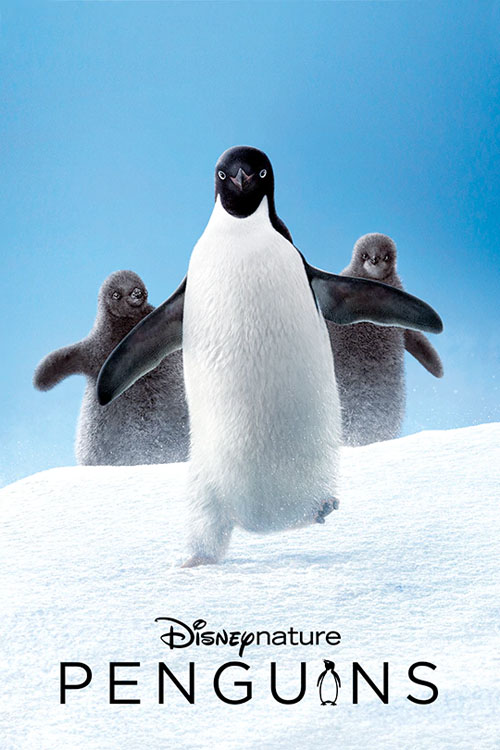 Just you try to resist the impossible adorableness offered up in the latest Disneynature documentary, "Penguins." You cannot do it, despite the cutesy anthropomorphizing, the too-tidy nature of the story it's telling and the knowingly cheesy soundtrack of '80s tunes accompanying these creatures' adventures.

Come on. It's 76 minutes of penguins waddling across Antarctica. In IMAX.

And as is always the case with these Disneynature documentaries, which come out just about every year around Earth Day, the images are truly spectacular—especially if you can see them on a larger-format screen. Following the likes of "African Cats," "Bears" and "Monkey Kingdom," "Penguins" is one of the better entries, with its balance of engrossing storytelling and how'd-they-get-that? shots. Series veteran Alastair Fothergill, director Jeff Wilson, co-director Mark Linfield and their team have gone to extremes at the end of the Earth under brutal weather conditions to capture moments of both cuddly intimacy and life-threatening intensity. (Since this is rated G, you know it's going to be OK, although the film's climactic showdown is especially stressful.)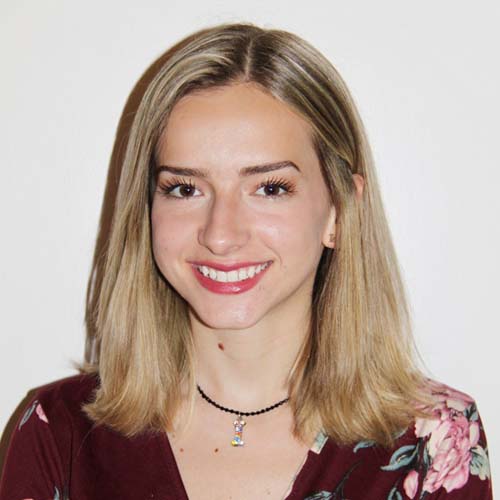 Isabel Wood: RCC Stanback Presidential Intern

Isabel Wood is the co-lead with Ross Feldner and Bob Musil of the RCC Bird Watch and Wonder Program and works with Mackay Pierce on communications and social media.

She is a junior at Duke University majoring in Environmental Science and Policy with a certificate in Documentary Studies. isabel.wood@duke.edu

The Rachel Carson Council Depends on Tax-deductible Gifts From Concerned Individuals Like You. Please Help If You can.

Sign Up Here to Receive the RCC E-News and Other RCC Newsletters, Information and Alerts.