Despite the continuing pandemic and political turmoil, we hope the beginning of your 2022 has been restful and filled with birds! January is full of interesting waterfowl and other birds who visit only during the winter, so bundle up, head outside, and greet some of these visitors.

Over the last two months, headlines have also announced impressive new birding records, action, and advocacy. In Mission, Texas, Tiffany Kersten broke the U.S. record for most birds spotted in one year, seeing 726 species across 48 states! But, that's not all she did. Tiffany spent her Big Year shedding light on the dangers that women face when birding, especially when alone. She explained it's vital that safety is prioritized for women and other marginalized groups in outdoor settings so they are able to do what they love.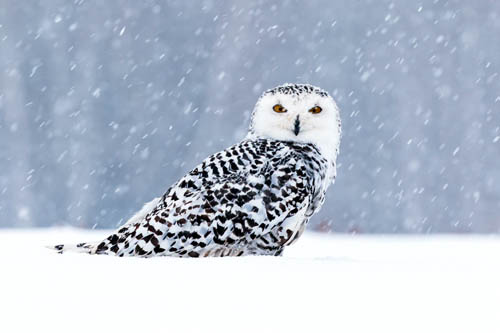 Other bird-lovers have advocated in different ways. Whether it's restoring bird protections or pinpointing critical habitats, activists have made scientific and policy-related progress (some involving very large antennas) in conserving threatened species and creating a brighter future for North American birds.

For more bird news, books, films, and events, continue reading the January issue of Bird Watch and Wonder, including President Bob Musil's discovery, not of another bird, but of another Rachel Carson!
Birdability Birders interview series: Episode 5 with Day Scott
(Feb 1st from 5-6 PM EST)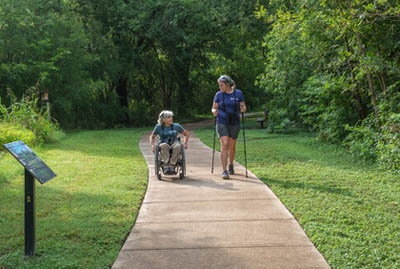 Through their partnership, ABC and Birdability aim to promote accessibility, inclusion, and representation within the birding community. Disability itself is diverse and intersectional; this series aims to highlight this complexity by featuring the perspectives of birders of different backgrounds who have various disabilities and other health concerns, and who bird in different ways.
Virtual
Join American Bird Conservancy and Birdability for the fifth installment in our series, Birdability Birders: Conversations about Birding with Access Challenges. This conversation will feature Day Scott, whose affinity for birds continues to help her navigate through disabilities acquired from a traumatic brain injury.
Registration: https://act.abcbirds.org/a/birdability-day-scott
6 Unexpected Ways Birds Are Important for the Environment (and People)
Birds play countless roles in healthy ecosystems—which is why preserving bird diversity helps everyone.
Birds improve our quality of life. Watching them flit around a backyard feeder or hop through the grass can be an entertaining diversion, a mood booster, and a window into animal behavior. Observing our avian counterparts offers connection to nature and a reminder that we coexist with wildlife. And there's more they do for us behind the scenes: We reap many benefits from sharing our planet with birds through what's known as "ecosystem services."
'Bird Nerds' Build Massive Antenna In Big Marsh Park To Track Birds Through Chicago's Ancient Flyway
Birders say the 17-foot-tall, homemade antenna will give critical information about bird migration through Chicago and how climate change affects those patterns.
Edward Warden tells the seasons by the birds. It's winter when the snowy owls show up, the end of fall when the cranes come through and spring when the warblers flaunt their colors.
Bird Protections Restored, and Key Process Advances to Strengthen Rules
After bringing back critical protections in the century-old Migratory Bird Treaty Act, policymakers are considering changes that will build on the law for the future. The most significant and damaging rollback of bird protections in our history is finally, officially, gone. This month, the Biden administration's repeal of the Migratory Bird Treaty Act (MBTA) rollback went into effect, and critical bird protections returned for the first time in nearly four years. At the same time, a crucial agency process took a key step forward that could provide stronger and improved MBTA rules to conserve declining bird populations and keep our common birds common.
Meet the Bird Guide and Blogger on a Mission to Keep Women Birders Safe
Tiffany Kersten spent 2021 shining a light on the dangers many birders face in the field—and broke a birding record along the way. Last February, Tiffany Kersten climbed the Sandia Mountains east of Albuquerque in her blue Chevy Spark. At some 10,000 feet, she set up her spotting scope along Sandia Crest, where bird feeders provide a rare opportunity to see Black, Brown-capped, and Gray-crowned Rosy-Finches together in one spot. The air was cold and thin, but that wasn't why Kersten soon found herself struggling to breathe.
How Audio Recorders Can Help Pinpoint Critical Bird Habitat
Data gathered from sound recordings can help solar developers avoid building on sites used by migratory birds and threatened species.
As the sun rises over a grassy field, birds begin to chirp and call. By recording these sounds, scientists can help developers determine if that field is a good site to build a new solar farm. Solar farms can take up a lot of land. By 2030, utility-scale solar could cover more than 2.5 million acres across the U.S.
We Saved the Puffins. Now A Warming Planet is Unraveling That Work.
"Seabirds are climate change prisoners. Our inaction makes us the executioners."
I stepped onto the battlefield of climate change, sidestepping carcass after carcass. In the grass were the remains of Arctic terns, common terns, and roseate terns. Along the boulders, researchers pointed out dead puffin chicks. As other climate war zones smolder with wildfire embers, are strewn with flattened homes, or marked by bleached coral, the signature of conflict on a seabird island in the Gulf of Maine is a maddening quietude.
Inside the Amazing Cross-Continent Saga of the Steller's Sea-Eagle
The journey of the lost Asian bird started more than a year ago. Follow along as birders gather in awe and speculate on its next moves.
At 10 pounds and with a 7-foot wingspan, the Bald Eagle is one of the largest flying birds in the United States. Yet the two juvenile Bald Eagles I saw perched in a tree in Massachusetts on December 20, 2021 looked like pigeons compared to the other bird on the limb with them: a Steller's Sea-Eagle.
Ghost Forests Could Provide Respite for Marsh Birds as Coastal Habitat Disappears
Scientists want to ensure that swaths of trees killed by saltwater flooding are more than dead forest, but become quality marsh habitat for birds. At Blackwater National Wildlife Refuge in Maryland, acres upon acres of dead tree trunks stand sentinel, their bases partially covered by salt water. Back in 2003, Hurricane Isabel struck the refuge before it could recover from an unusually dry summer. The storm surges brought salty ocean water into the already parched landscape and essentially choked the salt-intolerant trees to death.
Birds Keep Popping Up in Maine That Aren't Supposed to Be Here
Just when you think all the birding excitement has quieted down for the winter, a Steller's sea eagle pops up.
This species is among the largest raptors in the world — a third larger than bald eagles. Before showing up in southeastern Massachusetts this week, it had been observed at several spots in maritime Canada. This exceedingly rare bird probably passed right over parts of Maine as it headed south. It's hard to believe that no one noticed a bird the size of a golden retriever flying by.
Lead Ammo Hampers the Bald Eagle Rebound in the Northeast US
Bald eagle numbers are encouraging but ingesting lead ammunition is still killing large numbers, researchers find.
While bald eagle populations have slowly recovered since the pesticide DDT was banned in 1972, toxic lead ammo has reduced population growth by 4% to 6% annually in the Northeast U.S., according to a new study. The study, published today in the Journal of Wildlife Management, bolsters evidence that spent lead ammunition left in the carcasses of hunted animals continues to poison eagles, and researchers say that the findings should push hunters toward safer ammunition options.
These Birds Have Been Singing the Same Songs For Literally A Million Years
A million years ago, the soundtrack of the "sky island" mountains of East Africa may have been very similar to what it is today.
A million years ago, the soundtrack of the "sky island" mountains of East Africa may have been very similar to what it is today. That's because a group of tiny, colorful birds has been singing the exact same tunes for more than 500,000 years — and maybe as long as 1 million years, according to a new study.
For the Birds: Tiny Kinglets Brighten the Bleak Winter Season
On one of our recent frosty mornings, the chickadees, the wrens, the titmice and other small birds were chattering and chirping in tree branches around my feeders. As I paused a moment to watch their antics, I noticed a tiny grayish bird that flashed a patch of ruby red feathers as it flitted among the branches. The visitor turned out to be a ruby-crowned kinglet, one of North America's smallest bird. This tiny bird is typically about four inches long and doesn't even weigh half an ounce. How is it that one of the smallest North American birds chooses to spend the harsh cold months of winter in our yards and gardens?
10 Common Bird Songs Made Less Confusing
Wren or sparrow? Robin or grosbeak? Some spring migrants sound similar—until you "see" their calls.
One of the joys of spring is hearing the beautiful songs of returning migrant birds. Avian voices are works of art that can help us know what's around and lead us to the species we most want to see. Learning bird songs, however, is not always easy. The typical translations we find in field guides, like the Yellow-throated Vireo's rrreeyoo, rreeoooee, are rarely useful in helping us identify songs.
For the Birds: Lifelong Experiences With Birds
I loved all flora and fauna as a child, I had no favorites.
I was young, a pre-teen just wanting to go out of the house to see what I could discover. I'd sneak out of the house just as the sun cast its warmth on the land in the early morning and head for the woods, snooping for hidden mammals, birds, amphibians, and insects. Finding a nest of some gamebird or songbird made my day. Coming across a fox den or tripping over a young fawn was always exciting for a 10-year old.
Meet the Birder Who Runs a Christmas Bird Count 500 Miles North of the Arctic Circle
Many birders get up at the crack of dawn to begin tallying birds for Audubon's annual Christmas Bird Count. But not Clare Kines. In fact, on Kines's CBC route, there is no dawn.
A typical CBC for Kines begins midmorning around 10:00 a.m. as he drives his SUV along the hardpacked snowy roads of Arctic Bay, Nunavut, Canada—located nearly 500 miles north of the Arctic Circle.
Brilliant Paper Sculptures of Nature's Most Beautiful Birds and Butterflies
At first glance, these colorful creatures look like real, living birds and butterflies, but a closer look reveals that they're actually crafted from paper. Colombia-born, Bristol-based artist Diana Beltrán Herrera has been sculpting wildlife from paper since 2012, and today she's a master of her craft. She creates lifelike birds, butterflies, flowers, and more, complete with extraordinary detail and tangible texture. Many of Herrera's three-dimensional sculptures celebrate the feathered friends and insects she's met in real life, but others are replicas of species she's fascinated by but never seen up close.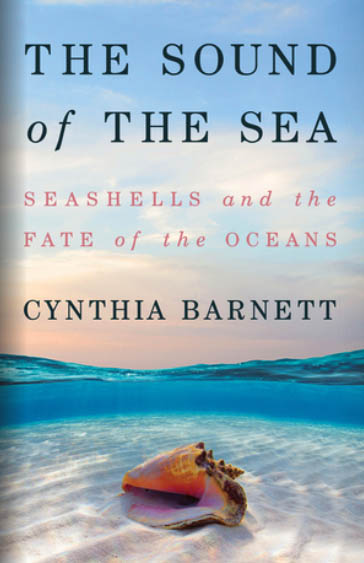 Rachel Carson would have loved The Sound of the Sea. With it, Cynthia Barnett has arrived, borne upon a Botticelli shell, as a true heir to Carson's legacy. The luminous prose in Carson's first book, Under the Sea-Wind, carries readers along the Atlantic seacoast with birds and bivalves, on epic avian migrations to the Artic tundra, to the lives beneath the waves of marine creatures — mackerel and mullets, cephalopods and sharks, eels and octopuses. It was researched and written before there was Technicolor, Jacques Cousteau, the aqualung, or underwater film. Similar wonder, imagination, awe, and empathy for strange living creatures suffuses Barnett's beautifully wrought homage to mollusks. Their lives — cowries, conchs, clams, moons, whelks, scallops — have created the beautiful shells and curio shop stuff that have fascinated humans and influenced human society since prehistoric times.

Seen as a whole, Rachel Carson's work combines the wondrous prose and empathy so vividly on display in Under the Sea-Wind, with a deep, scientific exploration of the sea and its origins, the evolution of all life and the creatures we collect or admire, along with the disastrous effects on our planet and our lives that human hubris has produced. Her intertwined narrative first introduced the broad American public to ecology and its connection to human health. Carson is able, finally, in Silent Spring, to move and outrage us even at the death of a single backyard robin.
Cynthia Barnett has done the same for the seashell. Read more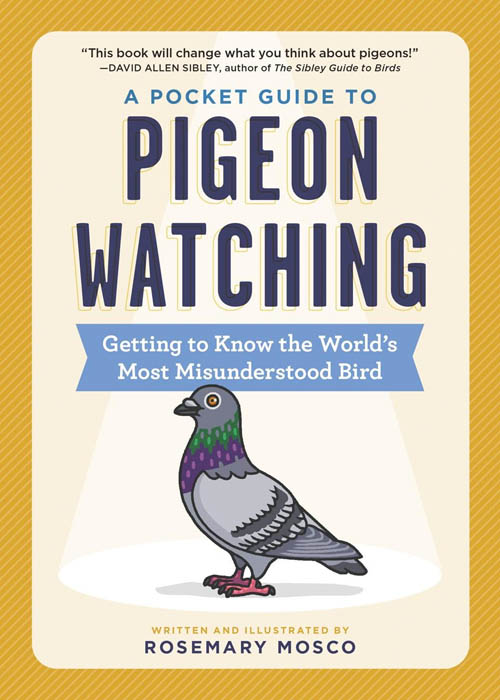 Crammed with witty writing and charming cartoons, this cute book is a fun and entertaining invitation into the fascinating world of pigeons.

If you look out your window right now, chances are, you will see feral pigeons, also known as rock doves, Columba livia. They live happily alongside people, mostly in cities, on every continent on Earth, except Antarctica. Although some people openly revile pigeons and refer to them (incorrectly) as "flying rats," other people, like evolutionary biologist Charles Darwin and inventor Nicola Tesla, absolutely loved them and found inspiration from being around them and observing them. In fact, Tesla rehabbed injured pigeons, provided open baskets for them to nest in on his window sills and fed huge flocks of them, and he even claimed he was in love with a special white pigeon with light grey wingtips who visited him regularly.

"I loved that pigeon as a man loves a woman, and she loved me. As long as I had her, there was a purpose to my life," Tesla once said.
Written with a great deal of compassion and appreciation for the quirky nature for our relationship with pigeons, Rosemary Mosco's latest book, A Pocket Guide to Pigeon Watching: Getting to Know the World's Most Misunderstood Bird (Workman Publishing, 2021: Amazon US / Amazon UK), is entertaining and informative, and further serves as an enthusiastic enticement into the world of birds and birdwatching. Read more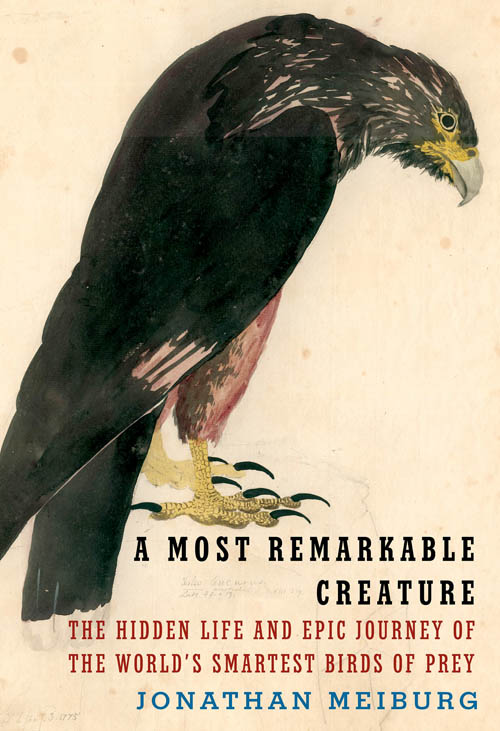 No matter what you're in the mood for, these great reads from 2021 have you covered.

Even the most outdoorsy of us can relish indoor time when the holidays roll around. While this year may have had its ups and downs, there was no shortage of excellent books—both fiction and non-fiction—about birds, nature, and the environment to curl up with. Here are a few of our favorites.

I'm in the mood to be awed by birds. Becoming enthralled with another species can teach us lots about the world and ourselves. In A Most Remarkable Creature (Knopf, $30, 384 pages), indie rock musician Jonathan Meiburg's debut book, the author's decades-long fascination with Striated Caracaras finds him chasing the birds through remote areas of South America. The enigmatic and intelligent raptors, whose presence on the remote Falklands Islands mystified Charles Darwin in the 1830s, captivated Meiburg as a college graduate nearly two centuries later. His search to uncover the evolutionary mystery of caracaras is part travelogue, part natural history, and fully an ode to these resilient birds. Read more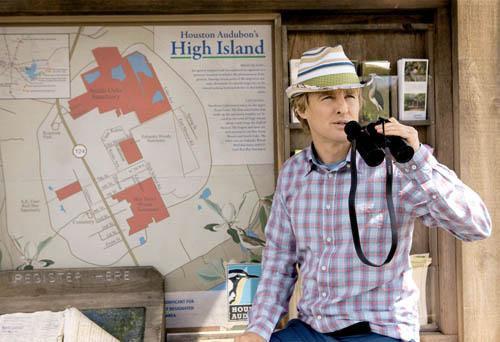 Stuck indoors for the holidays? Scrutinize these birding movies instead of real-life field marks.

It can be hard to go birding during the holidays. Maybe you've eaten too much and can't get up off the couch. Maybe your weird cousin has cornered you in the living room and is telling you about his recent orthodontic surgery. Maybe it's just too dang cold outside. Well, if you can't get out birding, at least you might be able to watch some movies about birding.
Birding and birders are often presented as butts of the joke on screen. We're eccentrics at best, and downright lunatics (loonatics?) at worst. We're used to it: I think most birders eventually recognize the fact that non-birders don't really understand us. Indeed, what we really want in a birding movie isn't hair-raising suspense or complex characters or a compelling plot; we require avian accuracy. For example, does the film show species that could actually be found in that setting? Do the birders use the right lingo? That's the stuff that really matters in a film!
Identifying errors in a movie isn't quite the same as identifying species in the wild, but it does fulfill some of the same needs—and, crucially, can be done from the couch. For your holiday viewing pleasure (or agony), here, in no particular order, are all the birding movies I could find. Read more
Where I live near Washington, D.C., the long, cold, snowy winter and late spring haven't deterred the songbirds from making their vernal voices heard. Not only are these incredible creatures beautiful (visually and vocally), but they also are our modern link to the age of the dinosaurs and feature prominently in art, music, and culture throughout human history. Here are some videos to help teach your kids about our feathered friends. Read more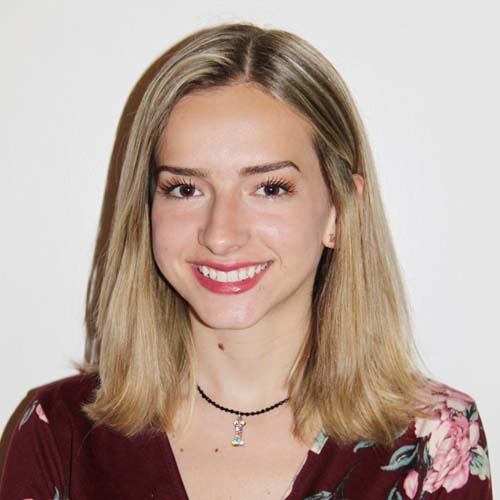 Isabel Wood: RCC Presidential Fellow

Isabel Wood is the co-lead with Ross Feldner and Bob Musil of the RCC Bird Watch and Wonder Program and works with Mackay Pierce on communications and social media.

She is a senior at Duke University majoring in Environmental Science and Policy with a certificate in Documentary Studies. isabel.wood@duke.edu

The Rachel Carson Council Depends on Tax-deductible Gifts From Concerned Individuals Like You. Please Help If You can.

Sign Up Here to Receive the RCC E-News and Other RCC Newsletters, Information and Alerts.