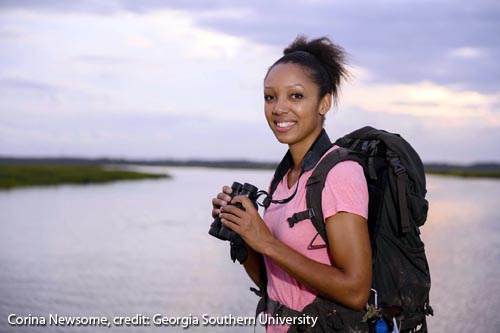 Spring 2022 officially began in the United States on March 20th. Flowers are blooming, the weather is warming, and birds will soon be on the move again. Keep an eye out for the bird species who migrated South in the winter, because many of them will return in April!

As well as being a month to mark the beginning of migration, March is women's history month, and there is no better way to celebrate this overlap than sharing news about women who have improved the world for people and birds. Read about Rachel Carson and 6 other women whose activism has left a mark on the world here. Also, read about a woman who is advocating for changes in birding communities now, Corina Newsome. Corina is the co-organizer of Black Birders Week and her goal is to change the perception of who belongs in nature.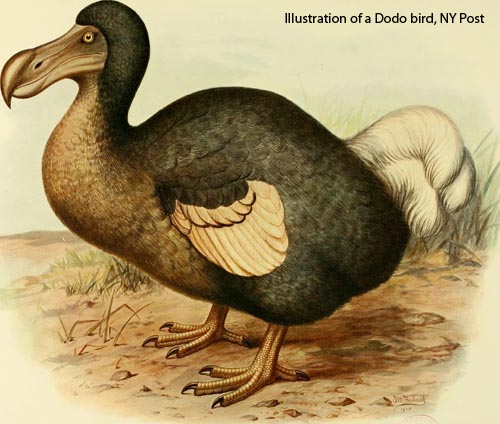 With every passing day, activists make progress in conservation spaces, and researchers do, too. This month, research was published on bird migration, extinct bird DNA, and even bird language. As you enter spring, enjoy the new research and stories about birds who are returning to your home, and, on April 22nd, celebrate these species and others by participating in Earth Day!

For more bird news, books, and events, continue reading the March issue of Bird Watch and Wonder.
60 Years After Silent Spring Warned Us, Birds—and Humanity—Are Still in Trouble
Rachel Carson's classic best seller about ecological threats, Silent Spring, started a wave of American environmentalism. It played a direct role in the 1972 decision by the newly formed U.S. Environmental Protection Agency to ban use of the pesticide DDT. Ernest Gruening, one of the first two U.S. senators from Alaska, said Carson's writings had "altered the course of history." It will be 60 years ago this June that the public was introduced to Carson's arguments, as her book chapters were serialized in the New Yorker magazine.
A Pastor Finds Joy Through the Lenten Practice of Birdwatching
I struggle to sit still and pray.
That's a tough thing for a pastor to admit, but here we are. I've worked in ordained ministry for more than 11 years and, still, being still is often the last thing I want to do. Then in early 2020, stuck within the four walls of my home with three active children, a perseverating husband and a perseverating self, stilled by circumstance and not by choice, I started looking out the window. A little black bird with a white belly looked back at me. A western Phoebe, as it turns out. Our youngest, then 18 months old and still learning how to form words, called it "the seaweed."
The Evolution of Bird Migration
To an earthbound species like humans, bird migration is nothing short of extreme. A four-ounce Arctic tern can fly to Antarctica and back each year during a lifetime that spans 30 years. Bar-tailed godwits can fly from Alaska to New Zealand in a single nonstop flight that lasts eight days. And hundreds of other species ranging from hawks to hummingbirds routinely perform their own epic migrations. Extreme as it may seem to a terrestrial primate like us, migration is for many birds a common-sense reaction to the availability of resources. After all, seasonal change is one of the most dependable features of our planet, providing predictable resources such as spring leaf-out, monsoon rains, insect hatches, and fruiting seasons.
America's Youth Have a New Favorite Activity. It's More Wholesome Than You Think.
Birding, of all things, has enjoyed an ascendant rise in popularity since the start of the pandemic. Sam is a 28-year-old math teacher in Boston. Later this evening, after he's done grading quizzes and packing up for the day, he's going with his friend Mikey to a pond near their house. Some American woodcocks come out at dusk, and they're hoping to catch a glimpse. They'll bring a couple beers and a joint, so if they strike out, no worries. It's still a nice walk.
Seven Women Who Made the World Better for Birds and People
We're giving a major hat tip to these die-hard conservationists, because every month should be Women's History Month. When we hear the word "naturalist," we often think of Charles Darwin and his theories, John Muir, the "Father of National Parks," and of course, John James Audubon. But let's not forget the women who rallied to preserve the natural realm. From creating the first avian field guide, to ending the feather trade, to dying in pursuit of birds, these seven femmes prove that the history of incredible women transcends any single month.
DC Council Bill Would Require 'bird-safe' Materials For New Buildings
Every year, up to 1 billion birds are killed when they collide with windows, according to the American Bird Conservancy.
Now, a group of D.C. Council members has noted the problem and offers a solution. Council members Mary Cheh, Janeese Lewis George, Brooke Pinto, Charles Allen and Anita Bonds introduced a bill that would require new construction to use "bird-safe" materials, such as the kind of glass that is treated with a coating or pattern to prevent bird strikes.
Black Birder Wants to Change Perceptions of Who Belongs in Nature
Corina Newsome is excited for spring's arrival in Georgia.
An ornithologist, bird-watcher and one of the co-organizers of Black Birders Week, she'll be watching for the first ruby-throated hummingbirds to return to the state after wintering in South America. Georgia Audubon hired Newsome to lead the organization's community engagement efforts last year. A rock star in the birding world, Newsome's 66,000 Instagram and 84,000 Twitter followers show us the power of her story: how a young Black woman from Philadelphia came to travel Georgia backroads and preach the gospel of engaging diverse communities in the enjoyment of nature.
Take Note: Tykee James on How the Birding Community is Working For Racial and Environmental Justice
Tykee James is an upcoming virtual speaker for the Sustainability Showcase Series at the Sustainability Institute at Penn State on February 25, at noon. Free public registration for the showcase is available at the Sustainability Institute's website.
He recently spoke with WPSU's John Weber on his work lobbying for birds on Capitol Hill, the success of Black Birders Week, and the important role birders play in intersectional change.
Column: Little Bird Feeds, Perches and Nests Among Ominous Cactus Spines
Brooding clouds were dancing across the tops of the San Ysidro Mountains as an early spring storm swept eastward from the coast.
As they have done for eons, the bouldery peaks were blocking the rainfall from reaching the desert where a cloudless sky allowed the cholla cactus to glow in the soft morning light.
As the storm raged 4,000 feet above, there was stillness on the desert floor, except for something bouncing around among the menacing spines of the cactus.
This Wonder Bird Flies Thousands of Miles, Non-Stop, as Part of an Epic Migration
Bog walking is a treacherous business. The bog, or muskeg, near Beluga, Alaska, is a floating mass of vegetation, grassy hummocks and stunted black spruce trees that stretch for miles in every direction, with the snow-flecked mountains of the Alaska Range shining in the distance. Few trails exist. Walking here is like sloshing across a very wet sponge, as each step sinks into a few inches of water. It feels as if the ground might give way. Sometimes it does.
Counting Birds: North American Birds and Birders in Flux
For birders, the annual Christmas Bird Count is among the most important days of the year.
In the year 1900, an ornithologist at the American Museum of Natural History initiated the event as an alternative to a Christmas hunt. That first count, birders in 25 locations around North America saw 90 species.
More than 100 years later, the National Audubon Society continues to administer this community science project, which now includes thousands of locations as far west as Guam and as far south as Brazil.
Birding: Bare Legs a Key For Temperature Control, in Hot or Cold Climates
Birds are able to alter blood flow to their legs, which allows for heat expenditure when flying and conservation in the cold.
In the last column, we saw how birds can withstand bitter winter weather by puffing up their feathers, huddling, choosing favorable roost sites and violent shivering through the night. I want to continue with a couple of other remarkable adaptations.
Listen to the Songs of Extinct Birds
When people think of extinct animals, they may picture taxidermy, skeletons, 19th-century illustrations or perhaps grainy black-and-white photographs. Until very recently, these were our only ways to encounter lost beings. However, technological advances are making it possible to encounter extinct species in new ways. With a few clicks, we can listen to their voices.
In September 2021, the U.S. Fish and Wildlife Service recommended removing 23 apparently extinct species from the endangered species list. This group included 11 species of birds, as well as various aquatic creatures, a fruit bat and a Hawaiian plant.
Do Birds Have Language?
In the cheeps, trills and tweets of birdsong, scientists find some parallels with human speech
In our quest to find what makes humans unique, we often compare ourselves with our closest relatives: the great apes. But when it comes to understanding the quintessentially human capacity for language, scientists are finding that the most tantalizing clues lay farther afield.
Human language is made possible by an impressive aptitude for vocal learning. Infants hear sounds and words, form memories of them, and later try to produce those sounds, improving as they grow up.
First-of-its-kind Global Catalog of Bird Shapes Yields Ecological 'gold mine'
Measurements offer a new window into avian evolution and ecosystem health
In 2012, evolutionary biologist Catherine Sheard started an ambitious Ph.D. project: measuring the shape of every kind of passerine, or perching bird, in the world. "I thought, 'This is about 6000 species, that almost seems doable,'" Sheard says. It was, and her project catalyzed an international effort to measure all the world's birds.
Deer Have Antlers, Walruses Have Tusks – Here's Why So Few Birds Have Weapons of their Own
There's plenty of aggression in the bird world, but little armed violence.
Mating season in the animal kingdom can be dramatic, and sometimes violent. As an example, take deer clashing their antlers during the rut – nostrils flaring, hooves hammering the ground, grass flying everywhere, and that eerie silence before the thunderous collision. The winning buck gets access to the harem, while the loser must find other females to fight for.
Birder to Birder
J. Drew Lanham imagines an exchange of letters between two pillars of conservation: one who extended his love of nature to care for a fellow human, and one who did not. Through this fictional discourse, Drew asks: In the ongoing response to racism, how might reckoning with history help us to widen our field of view and weave better futures?
We live in an age where identity, by whatever key, places us in pigeonholes. By race, ethnicity, gender/nongender, geography, political affiliation, occupation, and even vaccination status, we nest in certain identities where we are accepted by some and rejected by others.
Eggs Laid by Peregrine Falcons in Pennsylvania's Livestreaming Nests: Here's How to Watch
Peregrine falcons at two Pennsylvania nests monitored by livestreaming cameras are tending to eggs laid in those nests recently.
The peregrines at the nest on the Rachel Carson State Office Building in Harrisburg are incubating five eggs that the female laid from March 7-16.
The female had laid two eggs as of today in the nest at the University of Pittsburgh's Cathedral of Learning in Pittsburgh.
Red Phalarope
The Red Phalarope, like the American Woodcock and Long-billed Curlew, is a most unusual shorebird. Its genus name Phalaropus derives from the Ancient Greek words phalaris, "coot," and pous, "foot." The species name fulicarius also means "coot," but derives from Latin.
Phalaropes, like coots, have lobed toes, which help these birds swim efficiently. The Red Phalarope is not only a good swimmer but a tough bird overall, having to navigate two worlds: the tundra and the high seas. It is larger and more pelagic (ocean-going) than the world's two other phalaropes, the Wilson's and the Red-necked.
Dodo DNA Discovery Could Lead to Revival of Extinct Bird
The thought of reviving the foregone dodo is no longer one for the birds.
The recent discovery of a "fantastic specimen" of dodo DNA was the last clue needed to complete the extinct bird's genome, announced a team of biological researchers at the University of California, Santa Cruz.
The findings mean scientists are one step closer to the possibility of bringing back the dodo, which disappeared more than three centuries ago.
Going the Distance. Epic Migrations.
"It always seems impossible until it's done." -- Nelson Mandela.
I moved a lot in my childhood all over the United States. Coast to coast, north and south, east and west. Some of the moves were over vast distances but nothing like bird migrations that span the globe. Over oceans and mountain ranges, rivers and deserts, birds follow their ancient instincts to find food and nesting, traveling from areas of low or decreasing resources to areas of high or increasing resources.
Let's meet some of the champions.
Audubon Helps People Get In Touch With Bird World Through Art
Connecticut Audubon Society hosted the third of its five "Young, Gifted, And Wild About Birds" online presentations on March 3.
Jenny Kroik led "How Drawing and Painting Can Help You Get In Touch With The Bird World" to share about her work as an artist/illustrator and the impact drawing birds can have on people.
She also gave a special look into how she accomplishes her creations by doing two bird paintings while attendees watched.
Poet David Crews has been consistently
inspired by Rachel Carson.
Here is his latest from his book Bird Calls.
The Secret Perfume of Birds

Danielle J. Whittaker, The Secret Perfume of Birds: Uncovering the Science of Avian Scent (Johns Hopkins University Press, 2022).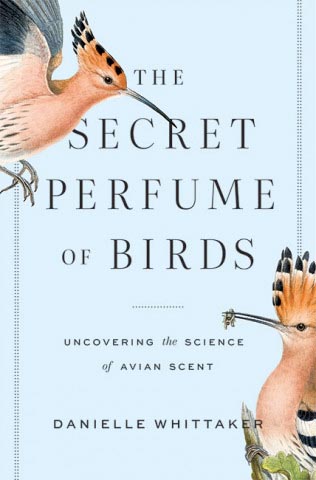 The Secret Perfume of Birds simultaneously shows how and why American universities need to rapidly and radically reform their goals and pedagogy, offers a compelling case for fearless intellectual curiosity and a willingness to change paths as the key to fresh insights and discoveries, and entices non-science readers inside and out of academia into an appreciation for subjects as seemingly daunting as molecular biology and genetics. And, finally, it creates a new generation of Americans fascinated with birds and their behavior – even for the unlikely star of this saga – the Dark-eyed junco, an ordinary, unobtrusive, small, migrating black and white sparrow, seen mostly in winter. In song and slang, it's known as the "snow bird."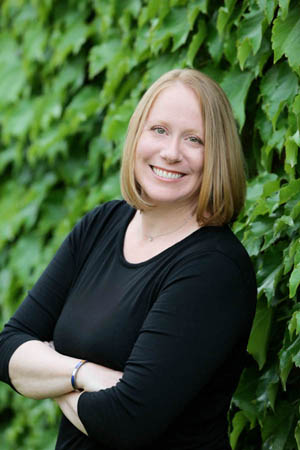 Danielle Whittaker has created a page-turner out of her search to prove that birds have a keen sense of smell that guides some of their most important and fascinating behaviors. "Follow your nose! It always knows" says Toucan Sam, the mascot for Fruit Loops. That is the epigraph to Whittaker's Preface that signals the fun, imaginative leaps, and creativity in the pages to follow that most of us don't associate with scientists. The Preface is called "Follow Your Nose." That means, of course, go with your gut, don't just follow what others tell you. This instinct to question the conventional wisdom, to stray from the beaten path, is the appealing aroma that wafts from The Secret Perfume as we follow Whittaker from her undergraduate days as a "starry-eyed English major who understood nothing about how academia worked" to a fearless Roller Derby referee, to the managing director of the Beacon Research Center for the Study of Evolution in Action at Michigan State University. Read more
A Natural (and Political and Cultural) History of America's Bird
THE BALD EAGLE
The Improbable Journey of America's Bird
By Jack E. Davis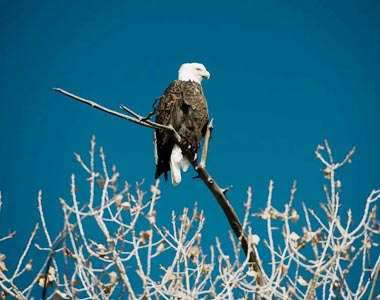 Having written about elephants in Burma during World War II, I get a particular thrill when readers tell me they picked up my book for the history but fell in love with the elephants. As an animal writer, I had that experience in reverse with Jack E. Davis's "The Bald Eagle: The Improbable Journey of America's Bird": Who knew the powdered wig set could be so interesting? OK — I'm half joking, and in any case I'm referring only to an opening section in which members of the Continental Congress contemplated, among other things, the bald eagle and the Great Seal of the United States. But Davis, the Pulitzer-winning author of "The Gulf," makes clear in his rollicking, poetic, wise new book that cultural and political history are an integral part of this natural history, not to be omitted if we want to tell the whole story.
His frame is wide, taking in Benjamin Franklin (not a fan of the bald eagle), Thomas Jefferson, John James Audubon (who slaughtered and shot his way through studying and painting them), Native Americans who see the bald eagle as a spiritual bird, the environmental hero Rachel Carson, President Nixon (who created the Environmental Protection Agency, "the beginning of the end of DDT"), Dolly Parton (eagle hospital funder) and Andy Warhol, among others. Read more
Spring Youth Birding Competition is Back, and Bigger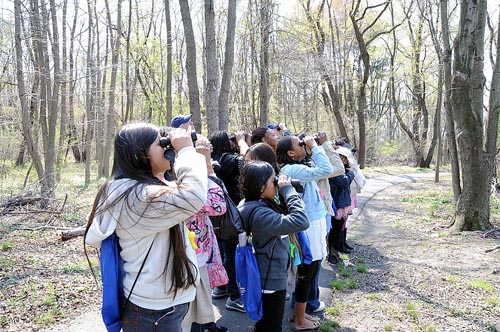 Georgia's popular Youth Birding Competition is returning to spring this year and offering in-person and virtual ways for teams to take part.

While COVID-19 canceled the competition in 2020 and forced the switch to a virtual event in the fall last year, the 16th annual birdathon is set for April 15-23. Teams of kindergarteners through high-schoolers will pick a 24-hour stretch during that span and compete by age group to find the most birds statewide.

Register by March 31st! Read more
Earth Day, April 22nd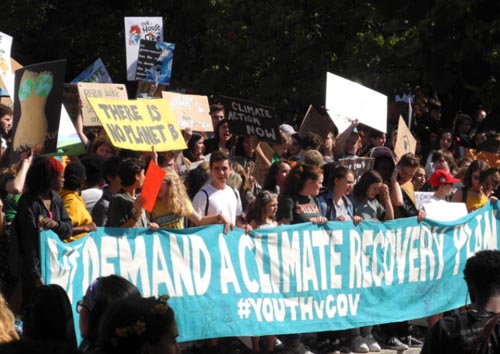 The Earth Day 2022 Theme is Invest In Our Planet. What Will You Do? Click here to find information on Earth Day events, activities, and what individuals and organizations can do to make a difference.

This is the moment to change it all — the business climate, the political climate, and how we take action on climate. Now is the time for the unstoppable courage to preserve and protect our health, our families, and our livelihoods.

For Earth Day 2022, we need to act (boldly), innovate (broadly), and implement (equitably). It's going to take all of us. All in. Businesses, governments, and citizens — everyone accounted for, and everyone accountable. A partnership for the planet.
The Rachel Carson Council is pleased to announce that the Rachel Carson Council Fellowship Program is now accepting applications for the academic year 2022 - 2023.
The RCC Fellowship Program will select 25 environmental leaders from colleges and universities across the nation. To apply to the program, students propose their own projects that are focused on sustainability and environmental justice to be carried out on their campuses and in their communities. Former fellows have run projects ranging from divestment campaigns to podcasts on environmental justice issues and campaigns for renewable energy infrastructure on their campuses. Learn more about our current RCC Fellows here.
Fellowships are for the academic year 2022-2023 and provide $2,000 for current undergraduates (or master's level graduate students) to carry out climate and environmental justice projects and campaigns for the RCC from their respective campuses. In July, those selected as RCC Fellows will travel to Washington DC to be in residence for the five-day RCC American Environmental Leadership Institute (AELI) at the Rockwood Manor Retreat Center adjacent to the C&O Canal National Park. Fellows will further develop their writing, organizing, and advocacy skills and begin plans for their projects and campaigns for the coming year. Faculty for the AELI will include RCC staff and some members of the RCC National Advisory Council Throughout the academic year, RCC Fellows will receive mentorship from RCC staff, access to the Advisory Council, and the opportunity to publish. Find the application for the Fellowship program here.
Application Deadline is April 1st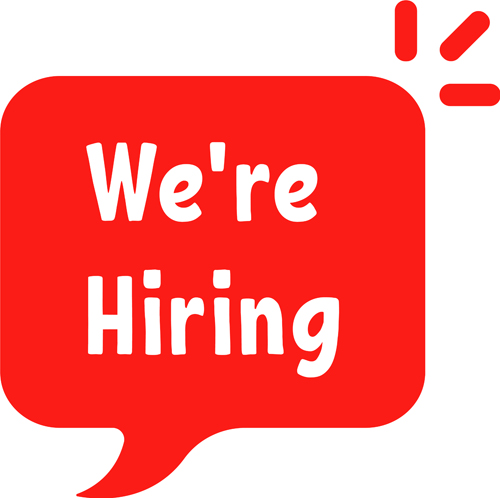 RCC is Hiring!
The Rachel Carson Council is hiring two new Assistant Directors
(Climate Justice and Communications). An excellent career jump start for about to and recent grads and work/mentoring with long-time environment leader, Bob Musil, in a growing climate justice organization! Please help us find emerging environmental leaders.

Please find more information and the application here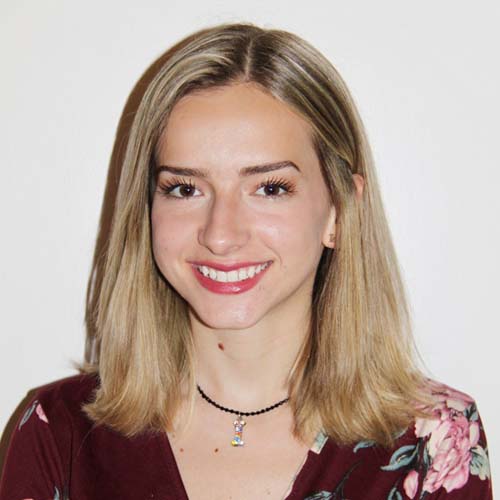 Isabel Wood: RCC Presidential Fellow

Isabel Wood is the co-lead with Ross Feldner and Bob Musil of the RCC Bird Watch and Wonder Program and works with Mackay Pierce on communications and social media.

She is a senior at Duke University majoring in Environmental Science and Policy with a certificate in Documentary Studies. isabel.wood@duke.edu

The Rachel Carson Council Depends on Tax-deductible Gifts From Concerned Individuals Like You. Please Help If You can.

Sign Up Here to Receive the RCC E-News and Other RCC Newsletters, Information and Alerts.