September brings the beginning of fall, which means fall migration for birds is underway! To prepare for their lengthy travels, birds are stocking up on food, so make sure to leave plenty of bird seed and food out to attract and help them. You will also attract birds passing through by giving them a place to rest and fill up on food. Also, be careful when pruning your yard, because there could be new migratory birds using it for shelter while they rest. Some birds will also start molting in the fall, so enjoy their beautiful summer plumage before they become darker and more muted to blend in with the season.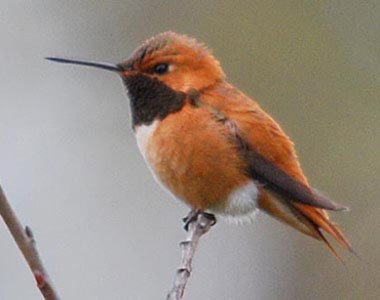 In this edition of Bird Watch and Wonder, our birding maven, Ross Feldner, reflects on the beauty of hummingbirds in the "Bird Lore" section. Then, learn more about bird migration and how birds formed their routes in the "Bird Findings" section that also includes the incredible journey of the Bar-tailed godwit. This section also features a piece on how intensifying hurricane seasons are hurting birds, an incredibly important topic even as we see the devastating effects on humans of Hurricane Fiona in Puerto Rico.

The disruption of climate change is giving us too much water and too little, all at the same time. "Bird Climate and Ecology" highlights how the water crisis in the Colorado River Basin is threatening all its wildlife, including birds, that depends on it. Finally, check out the "Books" section for an amazing collection of choices that explores the human relationship with birds (and bugs) and the importance of biodiversity in our world.
How Bird Researchers Are Tracking the Impacts of Intensifying Hurricane Seasons
As climate change fuels stronger storms, scientists are using emerging technology and crowdsourcing data to understand their avian toll.
This hurricane season is off to a slow start, but as of early August the U.S. Climate Prediction Center still called for it to be above-normal. Between 6 and 10 hurricanes could barrel across the Atlantic basin by the end of November, the center projected, with 3 to 5 of them rated major.
Birds Migrate Along Ancient Routes – Here Are the Latest High-tech Tools Scientists Are Using to Study Their Amazing Journeys
Although it still feels like beach weather across much of North America, billions of birds have started taking wing for one of nature's great spectacles: fall migration. Birds fly south from the northern U.S. and Canada to wintering grounds in the southern U.S., Caribbean and Latin America, sometimes covering thousands of miles. Other birds leave temperate Eurasia for Africa, tropical Asia or Australia.
At the Great Salt Lake, Record Salinity and Low Water Imperils Millions of Birds
Drought spurs efforts to restore shrinking lake's water supplies. Utah's Great Salt Lake is smaller and saltier than at any time in recorded history. In July, the U.S. Geological Survey (USGS) reported that the world's third-largest saline lake had dropped to the lowest level ever documented. And last week researchers measured the highest salt concentrations ever seen in the lake's southern arm, a key bird habitat. Salinity has climbed to 18%, exceeding a threshold at which essential microorganisms begin to die.
The Godwit's Long, Long Nonstop Journey
Researchers marvel at the bird's record-holding migratory flight of 7,000 or so miles from Alaska to New Zealand at this time of year. No eating or refueling along the way. Tens of thousands of bar-tailed godwits are taking advantage of favorable winds this month and next for their annual migration from the mud flats and muskeg of southern Alaska, south across the vast expanse of the Pacific Ocean, to the beaches of New Zealand and eastern Australia. They are making their journey of more than 7,000 miles by flapping night and day, without stopping to eat, drink or rest.
Hummingbirds – Mesmerizing Jewels of the Sky
Right before I started by birding "career," I got interested in photography. Sometime in my second year of high school I bought my first camera, a used Argus C-3. Really old school!
It wasn't long before I attempted to photograph birds and one of the first birds I went for seemed like an easy start. I had a hummingbird feeder outside of our living room window in Palo Alto and figured it would hover there and click - easy shot, right? Well not exactly.
What Species Is This?
This small stocky raptor uses surprise attacks to bring down small songbirds, shorebirds—and sometimes large insects like the dragonfly in the above photo. They are powerful fliers, and can be distinguished from large falcons by their rapid wing beats and overall dark tones. Populations have largely recovered from twentieth-century declines, thanks to a ban on the pesticide DDT and their ability to adapt to life around towns and cities. Do you know the name of this bird?
Momentary Meditations
Awakened Moment
Suddenly, this barred owl arrived in a tree near our porch. Its alert stillness drew me into a welcomed quieting moment that settled my mind and opened my heart.
Solving the Climate Crisis Will Help Both 'sacrifice zones' and 'cute' Puffins
When I tell bird-loving audiences what puffins mean to me, I start with the expected.
I show my photos of them either with fish in their orange, yellow, and blue-black beaks, gathered in kaleidoscopic multitude, or nuzzling in affection. I always get oohs, ahhs, and a choral, "sooooo cute."Then I show images that are not so cute. They are of mothers and children of southeast Chicago, with toxic industries at the end of their block. They live in what environmental justice advocates decry as "sacrifice zones."
Left Out to Dry: Wildlife Threatened by Colorado River Basin Water Crisis
Lost in much of the coverage of the region's water woes is the ecological crisis caused by prolonged drought, climate warming and development.
In the Colorado River basin, our past has come back to haunt us.
We're not just talking about the dead bodies emerging from the drying shoreline of Lake Mead. The river's water crisis has caused the nation's two biggest reservoirs to sink to historic lows.
It's a problem of our own making — in more ways than one.
These Books Are for the Birds (and Bugs)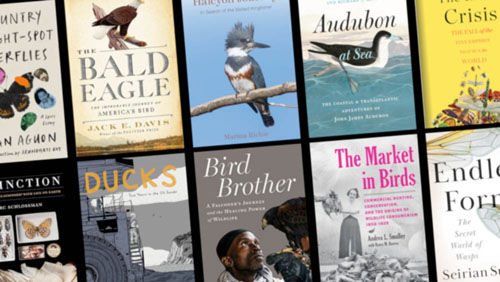 Winged wonders get the spotlight in these new environmental books covering our relationship with nature.

Where would we be without the birds and the bees?

A flock of new books explores that question, while also looking at our relationship with our fine feathered friends and discussing how to save our winged wonder neighbors.

Below you'll find capsule reviews and the publishers' descriptions of more than a dozen new books — all released so far this year or just about to land on shelves — along with links to even more new titles. Many of these books explore our human relationship with wildlife and offer insight into the biodiversity flying above and around us. Some use birds as a lens to look at broader issues, like the extinction crisis or biomimicry. Others talk about the science or history of conservation, while a few seek to inform or inspire the next group of humans getting ready to leave the nest.
As usual, all links are to publishers' or authors' sites, but you can also find most of these titles from your local bookseller or library. Read more
The September 2022 issue of Bird Watch and Wonder was produced by RCC Stanback Presidential Fellow Maggie Dees.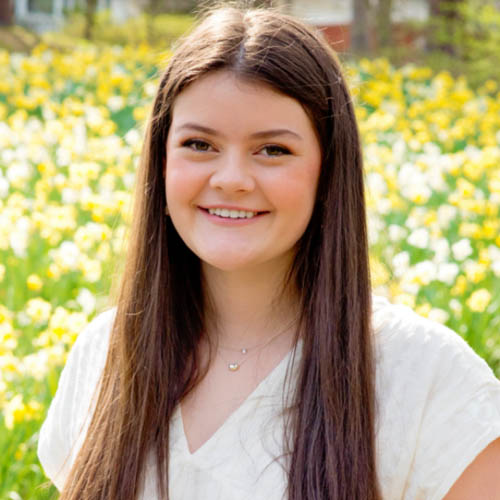 RCC Stanback Presidential Fellow – Maggie Dees

Maggie Dees co-leads the RCC Bird Watch and Wonder program. She is a sophomore in the honors program at Virginia Tech University majoring in environmental science. She is from Salisbury, NC, and is passionate about environmental justice and conservation.

The Rachel Carson Council Depends on Tax-deductible Gifts From Concerned Individuals Like You. Please Help If You can.

Sign Up Here to Receive the RCC E-News and Other RCC Newsletters, Information and Alerts.