A newsletter on campus events, research, and civic engagement
CAMPUS NEWS
EKU Professor Brings Solar Power to Campus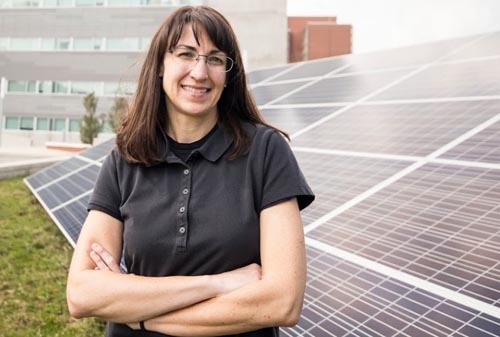 At Eastern Kentucky University, a professor researching solar energy has helped usher in an ambitious solar energy project on her campus. EKU Assistant Professor Judy Jenkins was granted a campus Innovation Award that is going to be used to place 1,000 solar panels on the campus.

"If we could capture all of the sunlight that makes it to Earth's surface in one hour, and if we could convert all of that energy to electricity with 100% efficiency, we could power the whole planet for an entire year. Harnessing sunlight to meet our energy needs makes sense on so many levels," said Jenkins. "I'm encouraged and excited by the ways we are putting the energy in sunlight to work here on campus."Read more
• • • • •
The Student Vote Is Surging. So Are Efforts to Suppress It.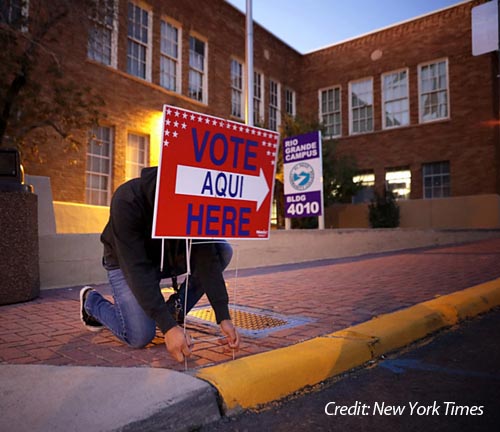 Their turnout in the 2018 midterms — 40.3 percent of 10 million students tracked by Tufts University's Institute for Democracy & Higher Education — was more than double the rate in the 2014 midterms, easily exceeding an already robust increase in national turnout. Energized by issues like climate change and the Trump presidency, students have suddenly emerged as a potentially crucial voting bloc in the 2020 general election.

"It was a beautiful thing, a lot of people out there in those long lines," said Grant Loveless, a 20-year-old majoring in psychology and political science who voted last November at a campus in central Austin. "It would hurt a lot of students if you take those polling places away." Read more
• • • • •
How Sustainable Campuses Can Spark Broader Change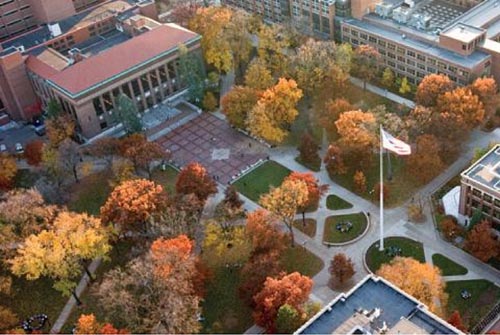 "As sustainability and climate action becomes a rallying cry for young people around the world, thousands of colleges and universities have become the testing ground for grappling with real-time changes that deeply challenge how we're used to going about our business."

The burgeoning global activism comes at a time of dramatic growth in the number of campus sustainability offices or their equivalent; perhaps a reflection of mounting societal alarm in the face of inaction at national levels. In 2017, more than 450 dedicated sustainability positions were in place in the U.S. and Canada, up from 36 in 2005. Read more
• • • • •
UI to change sustainability plan, but public not allowed in on process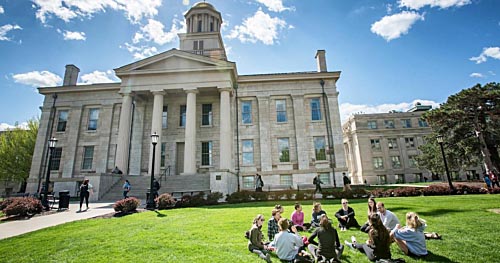 At the University of Iowa, students and activists have been pressing the University to tackle climate issues more aggressively. The University is revisiting its climate plan, but they aren't allowing students to be apart of the process.

"We are trying to figure out how we are going to address climate goals on campus going forward," Giannakouros said. The University 2020 goals are coming up, he said. The meeting is to discuss what those goals are moving forward. "We are always talking about how we can do better at sustainability." Read more
RACHEL CARSON COUNCIL FELLOWSHIP PROGRAM
How Would You Resist a Natural Gas Pipeline in Your Backyard?
In Virginia, the construction of the Mountain Valley Pipeline in the southern part of the state has devastated many rural communities.

"This pipeline alone would double our state's climate emissions. We are at a point where that is simply not an option. Meanwhile, over a dozen other projects across our country carry the same danger that would slam the door on a livable climate. We have no time for the procedure to right itself, for the political wheel to hasten, or for the broken economic system to miraculously become something that cares for human welfare and survival. We have to believe that our comrades all over are fighting every struggle like the Mountain Valley Pipeline with as much fervor and fire as we are. To not act differently and imaginatively is not an option." Read more
• • • • •
Let 'em Spawn, Before They're Gone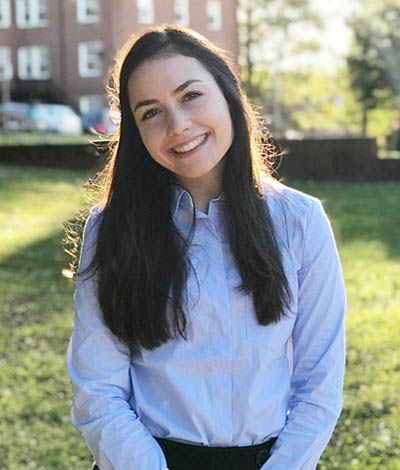 CC Fellow Jenny Sab of UNC Greensboro is working with professors and other students to protect vulnerable North Carolina fisheries.

North Carolina is known for the beauty of its Atlantic beaches and coast that first inspired Rachel Carson. But tourism to the fabled Outer Banks is just one part of the economy on which North Carolina depends. Fishing for fun and for business — is critical to the Tar Heel State. Read more
• • • • •
Climate Justice Rally in Asheville, North Carolina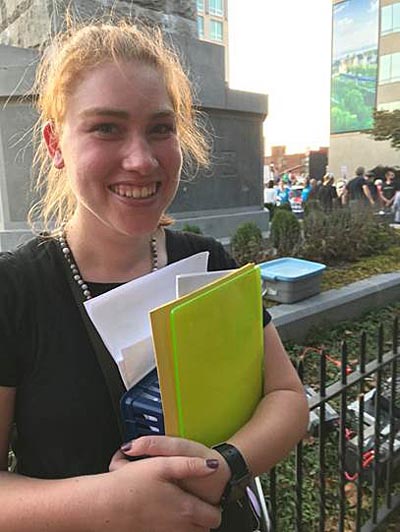 One of our Fellows, Kelsey Hall of UNC Asheville, helped organize a climate rally in coordination with the global climate strikes last month.

In late September, students, young people, and activists around the world in support of climate action participated in strikes, walkouts, and demonstrations. The support for and participation in these events were unprecedented, with estimates from organizers of over seven million people taking part, including some 12,000 climate strikes in the U.S. Read more
• • • • •
Suffering Silently: University Food Insecurity
on the UNC-Wilmington Campus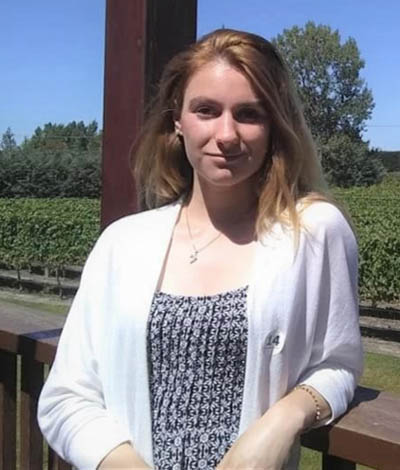 As part of the Rachel Carson Council Fellowship program, Julianna Tresca is working to raise awareness about food insecurity on her campus and help provide her community with organic vegetables from a campus garden.

Food insecurity among college students and campus communities is a growing issue that has been exacerbated by rising tuition costs in recent years. Read more
RCC ON CAMPUS
Washington & Jefferson College – Birthplace of Rachel Carson's Ethic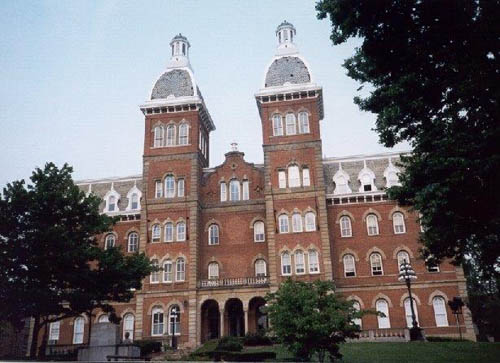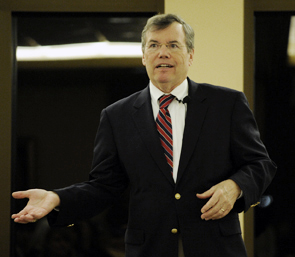 In October, RCC President Robert Musil spoke at Washington & Jefferson College in Pennsylvania. While there, he spoke to classes and members of the campus environmental clubs.

"For the students and faculty at Washington & Jefferson, Musil told his audience, the environmental ethic of Rachel Carson offers a guide to education, organizing and advocacy, along with civic engagement in elections, that can move Washington County, Pennsylvania, and the United States away from antiquated and dangerous nineteenth and twentieth century industries, pollution, radiation, health problems, and climate change, toward a future of clean, renewable energy." Read more
• • • • •
Arctic Melt and Sea Level Rise: Wake-Up Call for Gen Z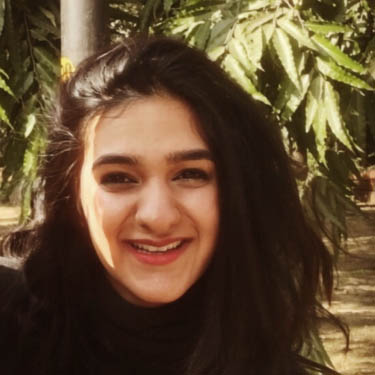 Former RCC Intern Ananya Gupta wrote an excellent Op-Ed for The Oberlin Review calling on young people to take action on the Climate Crisis and reject false solutions like Woodpellets.

Scientists around the world are finally coming to the realization that the Jonas Brothers were right in 2006 when they sang, "I've been to the year 3000. Not much has changed but they lived underwater." Read more
• • • • •
RCC Fellowship Program 2020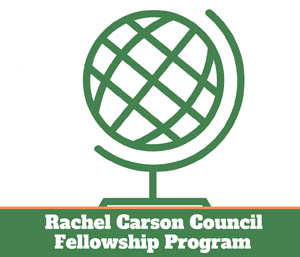 Applications for the Rachel Carson Council Fellowship Program are now open! Are you a student with a passion for sustainability and environmental justice? Do you want to get paid to organize on your campus? Are you a professor who knows some students who that sounds like?

RCC fellows will organize for a more sustainable and just future on their campus, and in their community, and beyond. How? Identify a sustainability issue on your campus. Divestment? Solar panels? Campus garden? Then work with RCC staff to develop a campaign plan and execute it throughout the year. Apply Now!