No new leases! Across the U.S. that is the echoing sentiment about oil drilling offshore as only one bid was made for the Cook Inlet in Alaska. In tandem with the ongoing conversation about offshore oil, the Biden administration has named Elizabeth Klein as the new director of the Bureau of Ocean Energy Management (BOEM). Klein has a history of opposing offshore oil and has been a strong supporter of renewable energy. It is clear that Americans are keen on shifting away from offshore oil drilling. Coastal residents around the country have had enough of Big Oil and developers, stating that, no matter what, the ocean is coming for us. Luckily, new research shows that we need to shift our focus toward the link between land and sea life, as terrestrial and marine ecosystems reap benefits when invasive species are eliminated from islands. Additionally, a new study has found that plankton actually have a direct impact on the ocean's health.
In other news, Hawaii Pacific University's Center for Marine Debris Research has launched a project to pay commercial fishers to remove debris found at sea. And in Los Angeles, a barrier machine managed to keep 35,000 lbs of trash out of the ocean during heavy rainfall. This technology comes from a Netherlands-based nonprofit called the Ocean Cleanup, which now has different versions of the equipment installed in 10 rivers around the world (with Los Angeles the first in North America).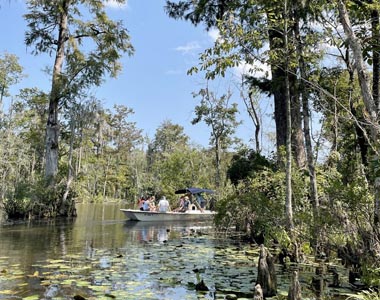 At the RCC Coasts and Ocean Observer, we keep a close eye on coastal stories, of course, and on outstanding young environmentalists. In this January issue, be sure to meet UNC – Chapel Hill student, Molly Herring. Molly lyrically explores the Roanoke River, extolling its sweet black water, colorful history, and complex ecosystems, until her prose gently glides us by a pulp mill that is slowly ruining this watery world. Herring's subtle rendering of her trip helps us to see and love this otherwise underappreciated river so that we will want to take action. As Rachel Carson said often, we will not destroy that which we love. With a new generation of such gifted guardians of our waterways at our nation's colleges and universities, there is reason to hope.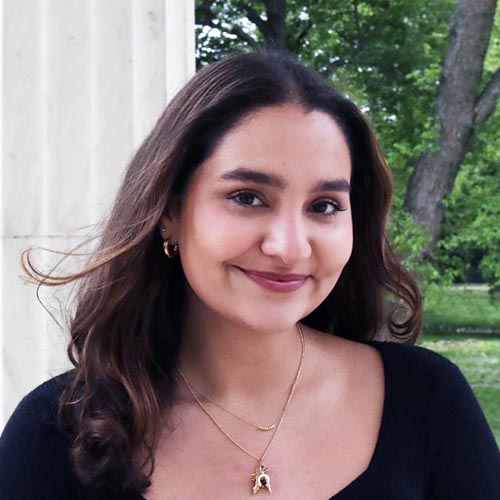 —Bella Jaramillo, RCC Assistant Director, Climate Justice
Bella Jaramillo is the co-lead of the RCC Coasts and Ocean program. She is a graduate of Florida State University and completing a Master's degree at Georgetown University.
Why the U.S. is Enlisting a Spy Agency During Hurricanes
The National Geospatial-Intelligence Agency usually monitors Iranian protests and North Korean missiles. It's now helping find hurricane victims, too.
Corry Robb's colleagues at the U.S. National Geospatial-Intelligence Agency use powerful satellites to monitor protests in Iran, missile launches in North Korea and Russian strikes on Ukraine. This fall, Robb and a team from the agency were deployed under far different circumstances: to Florida, in the aftermath of Hurricane Ian.
Surrendering to Sweet Black Water: Exploring the Roanoke
Two trees rise out of the Albemarle Sound, battered straight by the wind. A black gum and a cypress reach together, sharing the sun, the black water, and the wisps of Spanish moss weighing down their thin branches. They lift up more than out, brittle and slender, not wide or imposing like the ancient magnolia in the church graveyard growing out of nameless bodies. These trees are native to the brackish waters of the sound. Generations of them have grown here, but sea level rise brings salty tides to drown their roots, knees and knots.
US Lease Sale Off Alaska Coast Draws One Bid
The US government on Dec. 30 received a single bid, from Hilcorp Alaska, for oil and gas drilling rights off the coast of Alaska, which was the first federal auction in the region in more than five years.
The offer of nearly 1 million acres in the Cook Inlet was among the concessions to the oil and gas sector included in US President Joe Biden's climate change law, the Inflation Reduction Act (IRA).
Coastal Residents on Climate Change: "The ocean's coming for you"
Thirty years ago Jim Hartshorne looked out at the endless expanse of blue water and decided North Carolina's Outer Banks felt like home. He said that back in 1993, sea level rise was not a concern. "I didn't think it would happen quite as quickly as what it did," he said. "I thought it wouldn't happen in my lifetime; I'd let the kids worry about it. But I've had to worry about it here the last ten years." The ocean has become an increasingly greedy neighbor. Storms are more frequent, and more fierce.
Meet the Scientists and Their Underwater Drones Tackling the 'weirdly complicated' World of Ocean Carbon
Explore the mission to answer oceanography questions in a new Atlantic Voice documentary. By 7 a.m., the crew aboard the fishing boat Belle of the Bay are taking full advantage of it, steaming out of the harbour in Heart's Content under dazzling July sunshine, with their sights set on a prized catch in the middle of Trinity Bay. It's not fish they're after. The object awaiting them looks like a mashup between a torpedo, a banana, and a Dash 8 — a type of underwater drone, called a glider
Could Floating Solar Farms Survive Out at Sea?
Indonesia is a nation of more than 10,000 islands, so supplying the whole country with electricity is a huge challenge. More than a million people are not connected to the electricity grid at all. "Those people who don't have electricity are living on remote islands, so in this situation it's hard to connect a cable to them and it's hard to install other expensive solutions such as wind turbines," says Luofeng Huang, a lecturer in mechanical engineering at Cranfield University.
Ocean Temperatures Are a Key Indicator of Global Warming. They Were Hotter Than Ever Recorded Last Year
The world's oceans were the hottest ever recorded in 2022, demonstrating the profound and pervasive changes that human-caused emissions have made to the planet's climate.
More than 90% of the excess heat trapped by greenhouse gas emissions is absorbed in the oceans. The records, starting in 1958, show an inexorable rise in ocean temperature, with an acceleration in warming after 1990.
A Toxic Stew on Cape Cod: Human Waste and Warming Water
Climate change is contributing to electric-green algae blooms. Massachusetts wants a cleanup of the antiquated septic systems feeding the mess, but it could cost billions. Ashley K. Fisher walked to the edge of the boat, pulled on a pair of thick black waders, and jumped into the river to search for the dead. She soon found them: the encrusted remains of ribbed mussels, choked in gray-black goo that smelled like garbage and felt like mayonnaise. The muck on the bottom of the Mashpee River gets deeper every year, suffocating what grows there.
Ahead of Major Court Case, E.P.A. Revises Clean-Water Protections
A new rule revives an older set of protections for rivers, marshes and waterways, setting aside changes in the Obama and Trump administrations that led to years of legal wrangling. The Environmental Protection Agency rule, which was finalized on Friday, essentially reverts protections for millions of streams, marshes and other bodies of water to levels that existed before the Obama administration made major changes in 2015, leading to nearly a decade of political and legal disputes.
Could Desalinated Ocean Water Be Used to Fix the Dwindling Colorado River?
"It works but it's expensive," former U.S. Bureau of Reclamation Commissioner Dan Beard said. Desalination plants are already in use all over the world, drawing in ocean water and filtering out its dangerously high salt content, bacteria and other impurities to make it safe for use. A dozen are in use in California, alongside more in Arizona, Mexico and other areas dotting North America. One in Australia, the Victorian Desalination Plant, can provide up to a third of Melbourne's water supply, according to the city's water provider.
In L.A., This Sleek Barrier Kept 35,000 Pounds of Trash Out of the Ocean
The Ocean Cleanup developed technology to catch trash in rivers before it flows into the ocean. During a recent storm in L.A., it was wildly successful.
When heavy rain fell in Los Angeles last November, trash on city streets started washing into Ballona Creek, a 9-mile-long river that flows to Santa Monica Bay. Normally, a storm coming after months of dry weather would push thousands of pounds of debris and litter, including plastic bottles and bags, into the ocean.
Marine Plankton Hold a Long Record of Ocean Health
By using samples from an almost century-old, ongoing survey of marine plankton, a team of researchers led by the University of California, San Diego has found that increasing levels of manmade chemicals found in some parts of the world's oceans might play an important role in monitoring the impact of human activity on ecosystem health, and may be used in the future to examine the connections between ocean pollution and land-based rates of childhood and adult chronic diseases.
Just One Meal of Caught Fish Per Year is a Significant Dose of PFAS
"These fish are incredibly contaminated." People who eat just one U.S. freshwater fish a year are likely to show a significant increase of a cancer-causing chemical in their bloodstream, new research warns. An analysis of U.S. government data derived from more than 500 fish samples revealed that the majority of fish living in streams, rivers and lakes across the country are contaminated with per- and poly-fluoroalkyl substances (PFAS) at levels almost 300 times higher than found in fish from other sources.
SUNY Geneseo and NOAA Ocean Exploration Bring the Deep Sea to Undergrad Classroom
SUNY Geneseo's Assistant Professor Mackenzie Gerringer and thirteen biology undergraduates and alums partnered with the National Oceanic and Atmospheric Administration's (NOAA) Ocean Exploration program to study the deep seas in an online classroom. Their project, partially funded by the National Marine Sanctuaries Foundation, focused on how to use deep-sea biology data in the classroom and its educational benefits.
Loss of Tiny Organisms Hurts Ocean, Fishing, Scientists Say
The growing warmth and saltiness of the Gulf of Maine off New England is causing a dramatic decrease in the production of phytoplankton, according to Maine-based scientists who recently reported results of a yearslong, NASA-funded study. Phytoplankton, sometimes described as an "invisible forest," are tiny plant-like organisms that serve as food for marine life. The scientists found that phytoplankton are about 65% less productive in the Gulf of Maine, part of the Atlantic Ocean bounded by New England and Canada, than they were two decades ago.

The Rachel Carson Council Depends on Tax-deductible Gifts From Concerned Individuals Like You. Please Help If You can.

Sign Up Here to Receive the RCC E-News and Other RCC Newsletters, Information and Alerts.