According to Punxsutawney Phil, we have six more weeks of winter. While we patiently await spring, we have plenty to report on in this February issue. In November 2022, the White House announced its Nature-Based Solutions Roadmap for the United States. During a webinar recently, members from NOAA discussed the strategy. Nature-based solutions aid in mitigation, risk reduction, adaptation benefits, new jobs, water quality, food production, wildlife and biodiversity support, community development, health and much more. Additionally, NOAA's Aidan Colton has found a way to pick up where Mauna Loa equipment left off. According to the New York Times, the measurements constitute the most complete body of firsthand evidence for how Earth's chemistry has changed since the mid-20th century, contorting the global climate.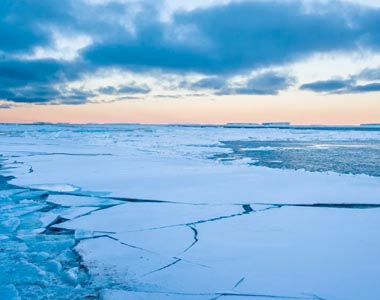 For example, there has been remarkable research conducted on octopus DNA. According to researchers, genes of Turquet's octopus hold memories of melting of the previous Antarctic ice sheet, raising fears of what another thawing could bring. The octopus DNA carries a memory of its past, which allows researchers to infer how and when different populations were moving and mixing together. In other climate and ocean news, scientists recently deployed an underwater robot beneath a rapidly melting ice shelf in Antarctica, which they hope will aid in uncovering new clues about how it is melting. These important research projects will support future efforts to mitigate the climate crisis.
But climate change is not the only problem affecting the ocean. Recently leaked video footage of ocean pollution is shining light on deep-sea mining and people are paying attention. According to The Guardian, as the push for deep-sea mining intensifies, experts are increasingly concerned that companies will kick up clouds of sediment, which could harm marine life. At least 700 scientists – along with France, Germany, and Chile – are calling for a moratorium on deep-sea mining. Meanwhile, above the surface in California, professional surfer Tyler Fox has written a fascinating piece on his personal experience over the decades witnessing how sea level rise is having a profound effect on coastal communities up and down the California coast.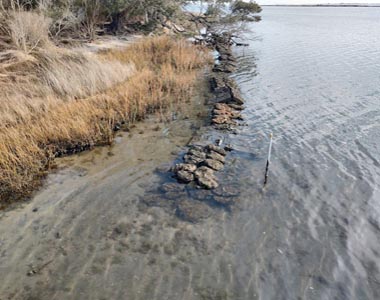 Problems call, of course, for solutions. Coastlines are increasingly vulnerable, but researchers at Duke, an RCC Campus Network member, are leading the way in developing living shorelines that buffer coasts more effectively than massive seawalls and other attempts to protect against storm surges and sea-level rise. And now the Biden White House is stepping up efforts to fund just such natural solutions.

As you read the RCC Coasts and Ocean Observer, we work to keep it visually appealing as well as informative. That's why we think you will want, during winter, to take a close look at marine life safely indoors by taking in the winning photographs of sea life from the Ocean Art 2022 Underwater Photography Contest. Our favorite is of a living, lively, intelligent octopus from whom we can learn much, as we already have from those four-million-year-old ones. Dive in!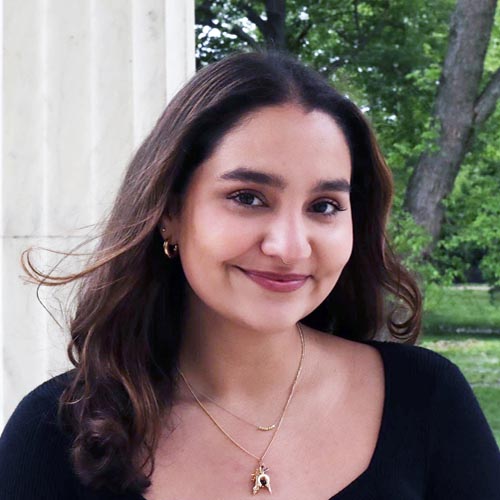 —Bella Jaramillo, RCC Assistant Director, Climate Justice
Bella Jaramillo is the co-lead of the RCC Coasts and Ocean program. She is a graduate of Florida State University and completing a Master's degree at Georgetown University.
Once Overlooked, Latinos are Emerging as Passionate Allies for Ocean Conservation
A national poll found overwhelming support among Latinos for measures to protect oceans. Grassroots organizers are turning that passion into action.
When Marce Gutiérrez-Graudiņš became active in ocean conservation a dozen years ago, one of the first things she noticed was how few Latinos were engaged in the cause. What's more, she found there wasn't much effort being spent to get Latino communities involved.
Cape Fear River Ghost Trees: What Stories Could They Speak?
The Cape Fear River is a historic and important body of water in North Carolina, flowing through the communities of Wilmington, Leland, Belville all the way to Southport and beyond. This river is our primary source of drinking water. For centuries, eons for that matter, it has been home to valuable wetlands and floodplains, diverse wildlife, and fish, and more recently a history steeped in our unique heritage and culture. Unfortunately, due to development and population growth, many of these historically important and scarce resources are rapidly being lost forever.
Coal Ash Along the Shores of the Great Lakes Threatens Water Quality as Residents Rally for Change
More than 100 coal ash waste sites, many unregulated, sit just feet from the Great Lakes, raising concerns for nearby communities and the 30 million people who rely on the lakes for drinking water. Just four miles up the shore from the public beach in Waukegan, Illinois, sits the Waukegan Generating Station, a formerly coal-powered electricity plant. According to Dulce Ortiz, a Waukegan resident, the coal ash—a byproduct of coal power generation—left behind by the plant is a "ticking bomb".
How Can This Rapidly Eroding Outer Banks Town Stop Homes From Falling Into the Ocean?
For 13News Now Investigates, Dan Kennedy went to Rodanthe, where homeowners say funding for beach nourishment is the one thing that will save their homes.
Rodanthe is eroding up to around 12 feet a year, according to some estimates. Many residents are now begging for beach nourishment, arguing it's the best way to save their homes and their town.
Recovery, Resilience, and Coexistence: Nature-based Solutions on the Coast
When it comes to balancing the needs of humans and the needs of nature, "Historically it was 'develop or conserve' or 'develop or restore,'" says Carter Smith, Ph.D., a Lecturing Fellow in the Division of Marine Science & Conservation who researches coastal restoration.
However, according to Brian Silliman, Ph.D., Rachel Carson Distinguished Professor of Marine Conservation Biology, "We are having a new paradigm shift where it's not just… 'nature over here' and 'humans over here.'"
Nature-based Solutions Get Support From White House
Nature-based solutions, like living shorelines to help slow erosion in estuarine waters and permeable pavement that allows stormwater to seep through the ground and protects water quality, can be spotted in a growing number of North Carolina's coastal communities.
The strategy, which encourages more natural approaches to solve environmental problems that are made worse by climate change, has been adopted on the state and federal levels.
Why I'm a Garbage Collector For the World's Oceans
I'm the founder and chief executive of The Ocean Cleanup, a non-profit organization based in Rotterdam, the Netherlands, that aims to remove plastic pollution from the oceans. My team and I do this in two main ways: by dragging nets across areas where plastic accumulates, such as the Great Pacific Garbage Patch, a collection of debris in the North Pacific Ocean; and by intercepting waste in rivers before it reaches the sea. We want to reduce ocean plastic pollution by 90% by 2040.
There's Tons of Plastic in the Ocean — and It's Only Getting Worse
The ocean is big, blue, and unfortunately quite dirty. Although it's home to all kinds of marine life such as fish and coral reefs, there's unfortunately tons of trash in there. There's discarded fishing gear, plastic bottles, bags, and more, which is only hurting the ocean's vast ecosystems. While it's nearly impossible to say exactly how much plastic is in the ocean, experts estimate there's quite a bit. In 2020, National Geographic stated that in 2015 alone, there were about 150 million metric tons of plastic across all our planet's oceans.
Algal Bloom Research Effort a Community Collaboration
At the end of a gravel road, tucked deep into the woods, bald cypress trees dot the shoreline of Bennett's Mill Pond. Great blue herons wade in the shallows, searching for their next meal. It's July in North Carolina, and time on the water would be the perfect way to enjoy some peace and quiet. But not today. Haley Plaas pulls on a pair of rubber gloves. She lays on the dock and gently reaches her hand in. A mucus-like substance clings to her glove as she pulls back, leaving stringy threads on the water's surface.
Leaked Video Footage of Ocean Pollution Shines Light on Deep-sea Mining
Company rebuts claims by scientists that 'uncontrolled and unscientific' practices highlight dangers of going ahead with seabed mining
Video footage from a deep-sea mining test, showing sediment discharging into the ocean, has raised fresh questions about the largely untested nature of the industry, and the possible harms it could do to ecosystems as companies push to begin full-scale exploration of the ocean floor as early as this year.
NC Coast a Perfect Lab For Whale Researcher Andy Read
He was a college student who had just landed a job with the Ontario Science Centre in Toronto, Ontario, Canada, putting together the skeleton of a beached fin whale that couldn't be saved.
The catch? The center's team hadn't been able to fully clean the skeleton before they brought it back from Nova Scotia, and it was buried somewhere in Toronto until they had the time to finish the process – that was Read's job. "I almost quit the first day," he said.
More Life Than We Ever Realized Could Survive in The Deep Dark of The Ocean
The Sun gives life to our planet through its rays, and yet some fascinating lifeforms don't need light to live.
Instead of using photosynthesis to store energy in their chemical bonds, some microbes rely purely on the oxidation of inorganic molecules like hydrogen to do the trick. Chemosynthesis, as it's known, was speculated as a potential source of energy for microbes in the 19th century, though wasn't confirmed until ecosystems surrounding deep ocean hydrothermal vents were discovered in the 1970s.
Clue to Rising Sea Levels Lies in DNA of 4m-year-old Octopus, Scientists Say
Genes of Turquet's octopus hold memories of melting of previous Antarctic ice sheet, raising fears of what another thawing could bring. Deep in the DNA of an Antarctic octopus, scientists may have uncovered a major clue about the future fate of the continent's ice sheet – raising fears global heating could soon set off runaway melting. Climate scientists have been struggling to work out if the ice sheet collapsed completely during the most recent "interglacial" period about 125,000 years ago.
Study Reveals Biodiversity Engine For Fishes: Shifting Water Depth
Yale researchers have found that the ability of fish in temperate and polar ecosystems to move between shallow and deep water triggers species diversification.
Fish, the most biodiverse vertebrates in the animal kingdom, present evolutionary biologists a conundrum: The greatest species richness is found in the world's tropical waters, yet the fish groups that generate new species most rapidly inhabit colder climates at higher latitudes.
Battling Lava and Snowstorms, 2.5 Miles Above the Pacific
Ever since an eruption in Hawaii halted a long-running record of carbon dioxide, scientists have found ways to carry on — atop a neighboring volcano.
Two and a half miles above the Pacific, with the combined exhalations of a vast swath of humankind and its cars and factories blowing toward him, Aidan Colton looked out over the volcano's snow-streaked summit and lifted up a glass flask the size of a coconut.
Hurricane Harvey More Than Doubled the Acidity of Texas' Galveston Bay, Threatening Oyster Reefs
Most people associate hurricanes with high winds, intense rain and rapid flooding on land. But these storms can also change the chemistry of coastal waters. Such shifts are less visible than damage on land, but they can have dire consequences for marine life and coastal ocean ecosystems. We are oceanographers who study the effects of ocean acidification, including on organisms like oysters and corals.
Scientists Dispute Claims Behind Call For Wind Moratorium
A new political campaign in one northeastern state is pitting whale against wind.
A dozen New Jersey beach town mayors and a congressman from the state are calling for a moratorium on all offshore wind activity in the wake of several whale deaths. The mayors and Rep. Chris Smith, R-N.J., in a Jan. 23 letter expressed concerns that acoustic surveys may have contributed to the deaths of seven whales along the New Jersey and New York coasts over a 38-day period.
Ocean Art 2022 Winning Images
The Ocean Art 2022 underwater photography competition is excited to announce the world's best underwater photography in our 11th annual competition! It's clear from the caliber of our winners that the world has entered a new and exciting post-pandemic era of photographic achievment. It was a very tight and intense competition with photographers coming from 96 different countries across the globe with thousands of images entered. Ocean Art could not have been possible without the help of our generous sponsors who were responsible for the largest selection of prizes ever in an underwater photo contest!

The Rachel Carson Council Depends on Tax-deductible Gifts From Concerned Individuals Like You. Please Help If You Can.

Sign Up Here to Receive the RCC E-News and Other RCC Newsletters, Information and Alerts.