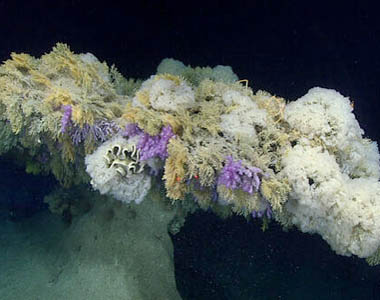 This month will be remembered for the long-sought, historic High Seas Treaty agreed to at the United Nations by 190 nations. The High Seas Treaty is so significant we've given it extra coverage, including some stunning images of just what will be protected.

Evidence that the High Seas Treaty is sorely needed is as close at hand as the tip of New York's Long Island. Climate change has driven sea turtles northward there where they are sickened by particularly cold waters. Maxine Montello and others at the New York Marine Rescue Center in Riverhead rescue them and feed them special diets of frozen squid and herring until they are recovered and ready for release.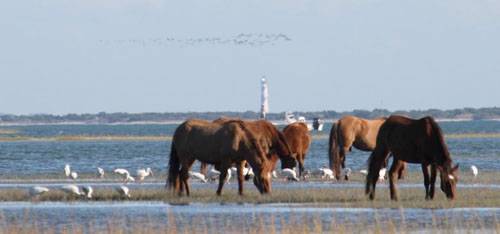 Such heart-warming care and concern for marine life traces back directly to Rachel Carson and her ocean trilogy, Under the Sea-Wind, The Edge of the Sea, and The Sea Around Us, much of which was inspired by Carson's exploration and love of the beaches of North Carolina. In a special section, we present two talented young writers who follow "In the Footsteps of Rachel Carson." RCC Presidential Fellow Molly Herring, of UNC-Chapel Hill, offers a lyrical return to her home by the beaches of Sandbridge, Virginia, where Carson also roamed the shore. And, in a deeply appreciative narrative, Jillian Daly, a recent graduate of Chapel Hill, now at the National Coastal Reserve Center and National Estuarine Research Reserve, takes us kayaking and beachcombing around the Rachel Carson Reserve in Beaufort, North Carolina.
Amidst continuing challenges to our coasts, oceans, and marine life, there are other encouraging signs of concern for our marine environment. At SUNY Geneseo, for example, Assistant Professor Mackenzie Gerring has partnered with NOAA to bring deep sea data and images directly to the classroom to inform conservation efforts. And, at Duke, their annual graduate student-led GEST (Growing Equity in Science & Technology) is bringing diverse middle school students together with scientists to showcase needs and opportunities in STEM.
With an historic High Sea Treaty, and with an expanding cohort of talent and commitment from a new generation of Rachel Carsons, Sylvia Earles and more, there are indeed signs of hope for the future of the ocean and for all those creatures, including ourselves, whose lives depend upon it.
— Bob Musil, RCC President & CEO and Bella Jaramillo, RCC Associate Director of Climate Justice.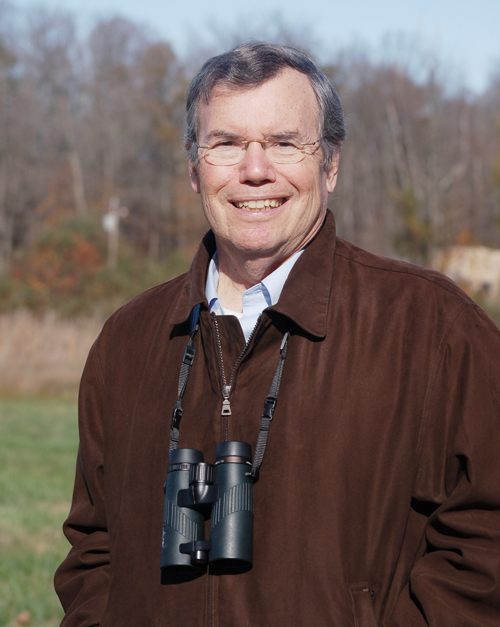 Bob Musil is the President & CEO of the Rachel Carson Council and author of Rachel Carson and Her Sisters: Extraordinary Women Who Have Shaped America's Environment (Rutgers, 2016) and Washington in Spring: A Nature Journal for a Changing Capital (Bartleby, 2016). He is also the editor of the forthcoming annotated edition from Rutgers University Press of Rachel Carson's Under the Sea-Wind with his Introduction, updated marine science, and historic and contemporary illustrations and photographs.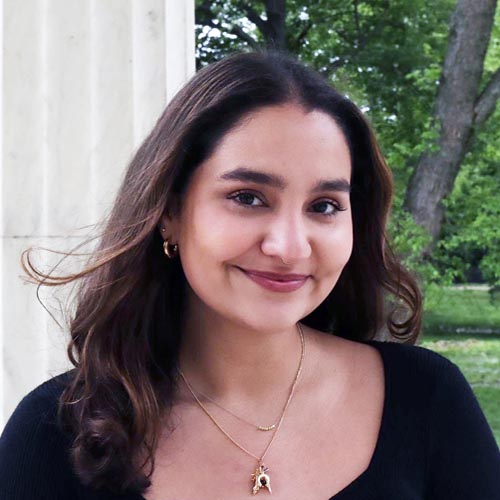 Bella Jaramillo is the co-lead of the RCC Coasts and Ocean program. She is a graduate of Florida State University and completing a Master's degree at Georgetown University.
Ocean Treaty: Historic Agreement Reached After Decade of Talks
Nations have reached a historic agreement to protect the world's oceans following 10 years of negotiations.
The High Seas Treaty aims to place 30% of the seas into protected areas by 2030, to safeguard and recuperate marine nature.
The agreement was reached on Saturday evening, after 38 hours of talks, at UN headquarters in New York. The negotiations had been held up for years over disagreements on funding and fishing rights.
Nations Agree on 'world-changing' Deal to Protect Ocean Life
More than 190 countries have reached a landmark deal for protecting the biodiversity of the world's oceans, agreeing for the first time on a common framework for establishing new protected areas in international waters. The treaty, whose text was finalized Saturday night by diplomats at the U.N. headquarters after years of stalled talks, will help safeguard the high seas, which lie beyond national boundaries and make up two-thirds of Earth's ocean surface. Member states have been trying to agree on the long-awaited treaty for almost 20 years.
Rachel Carson Country
The ocean is a place of paradoxes. It is the home of the hundred-foot blue whale, the largest animal that ever lived. It is also the home of living things so small that your two hands might scoop up as many of them as there are stars in the Milky Way.
— Rachel Carson, "Undersea."
For as long as my family has lived in Virginia, I have, as often as I can, committed to the windows-down, progressively flatter drive from Richmond to the sloping coasts of "Rachel Carson country."
'A strange and beautiful place': My Portable Paradise
Mine is a short journey, but you wouldn't know it.
Hushed ripples as my paddle slips through the water are the only noise I make, but everyone else is making a racket. A cacophony of mingling bird calls, fish splashing as they wake up and bounce out of the water every which way. Sunrise is feeding time. I watch a big blue heron standing gracefully in the marsh and swiftly scarfing down a fish for breakfast.
Where New York's Sick Sea Turtles Go for Rehab and Squid Snacks
At New York State's only sea turtle rehabilitation center, workers are nursing a record number of sick patients back to health. On a recent Thursday morning, Maxine Montello was at work making breakfast for 48 hungry diners. She had a stack of numbered plastic trays, and a clipboard with a list of corresponding menu orders. Methodically, she placed each tray on a scale, cut up pieces of frozen squid and cold raw herring and added them — including heads and tails — measuring just the right amount.
Scientists Are Trying to Pull Carbon Out of the Ocean to Combat Climate Change
Instead of sucking planet-warming carbon dioxide from the atmosphere, some scientists are looking to capture it from the oceans
There's a growing consensus among climate scientists that in order to avoid the worst effects of global warming, humanity has to find a way to sequester carbon dioxide — and most efforts to date have focused on removing CO2 from the atmosphere.
Antarctic Sea Ice Has Reached a Record Low For the Year, Researchers Say
The sea ice serves as a buffer for some of the largest melting glaciers.
Scientists are keeping a close eye on the Antarctic ice shelf as recent activity could soon cause rapid melting and rising sea levels. The sea ice in Antarctica has likely met its minimum extent for 2023, furthering expectations from researchers that continued melting will occur at a record-fast pace, according to the National Snow and Ice Data Center.
Climate Crisis Increases Human-Wildlife Conflict
In 2019, an archipelago in the Russian Arctic Ocean declared a state of emergency when an aurora of polar bears muscled their way into a settlement and began nosing through the garbage.
At the time, experts said that the climate crisis likely caused the polar bear invasion, as dwindling sea ice forced them to seek food from human dumpsters instead. Now, a new study led by researchers from the University of Washington (UW) finds that this was not an isolated incident.
Duke to Host STEM Event
Area middle school students are invited to Duke University Marine Lab in Beaufort April 1 to learn more about science, technology, engineering and mathematics, or STEM, activities, resources and role models.
Held annually, Growing Equity in Science & Technology, or GEST, is a collaborative, graduate student-led event that brings together scientists from different Eastern North Carolina institutions, showcasing the diversity of fields, practitioners and careers that are possible in STEM.
US Coastal Wetlands Are Rapidly Disappearing. Here's What It'll Take to Save Them
Saving wetlands provides both coastal protection and economic benefits.
As the effects of heat-trapping pollution continue to raise sea levels, wetlands dotting American coastlines could drown — or they could flourish. Their fate will depend upon rates of sea-level rise, how quickly the plants can grow, and whether there's space inland into which they can migrate.
Pulverized Glass Is Becoming Much-Needed Sand Along Louisiana's Coasts
Glass Half Full in New Orleans is diverting bottles from landfills and recycling them into safe, nature-friendly sand.
Glass Half Full and Tulane University researchers are winners of the 2023 Gizmodo Science Fair for recycling glass bottles and using them to restore shoreline in Louisiana. Can a glass recycling project divert New Orleans' glass bottles from landfills and turn them into sand for emergency response and shoreline restoration?
The East Coast Whale Die-Offs: Unraveling the Causes
Activists are blaming a recent spate of humpback strandings off New York and New Jersey on seismic exploration by offshore wind companies. But scientists say the deaths are not unusual and are likely due to increased ship traffic and entanglements with fishing gear. In early December of 2016, the carcasses of juvenile humpback whales began turning up in the busy waters around the mouth of Virginia's Chesapeake Bay. By the end of February, 10 animals had been found within about a 200-mile stretch of coast between Virginia and North Carolina.
Why 23 Dead Whales Have Washed Up on the East Coast Since December
Another humpback whale was spotted dead late Monday, floating near a shipping channel between New York and New Jersey, the 13th whale found in the two states in three months.
First a North Atlantic right whale, a critically endangered species, washed ashore in Virginia. Then a humpback floated onto a beach in New Jersey. Not long afterward, a minke whale, swept in on the morning tide, landed on the Rockaway Peninsula in New York City.
Is it Best to Protect Whale Habitat Where it Once Was, or Where it is Now?
Scientists discover that today's sperm whale habitat is shaped by the ghost of human hunting, hinting at the peril of ignoring the past when working to change the planet's future. Scientists of all sorts struggle to resurrect the past. Archaeologists create portraits of ancient societies from bits of pottery, coins and the remains of buildings. Paleontologists piece together the lives of dinosaurs from isolated fossils, a tiny sliver of the life that once roamed the earth.
SUNY Geneseo and NOAA Ocean Exploration Bring the Deep Sea to Undergrad Classroom
SUNY Geneseo's Assistant Professor Mackenzie Gerringer and thirteen biology undergraduates and alums partnered with the National Oceanic and Atmospheric Administration's (NOAA) Ocean Exploration program to study the deep seas in an online classroom. Their project, partially funded by the National Marine Sanctuaries Foundation, focused on how to use deep-sea biology data in the classroom and its educational benefits.
Ocean Plastic: How Tech is Being Used to Clean Up Waste Problem
Trying to solve the world's ocean plastic pollution problem has been a "long and painful journey" for Dutch entrepreneur Boyan Slat.
The 28-year-old founder of non-profit environmental organisation The Ocean Cleanup has been working on ways to filter plastic waste out of the Pacific Ocean for nearly 10 years.
"The planet is pretty big, it turns out," Boyan said.
Microplastics Are Polluting the Ocean at a Shocking Rate
Some 11 billion pounds of plastic particles are blanketing the surface alone. But a new study points to hope—if countries act now. If you throw a polyester sweatshirt in the washing machine, it doesn't emerge as quite its former self. All that agitation breaks loose plastic microfibers, which your machine flushes to a wastewater treatment facility. Any particles that aren't filtered out get pumped to sea. Like other forms of microplastic—broken-down bottles and bags, paint chips, and pellets known as nurdles.

The Rachel Carson Council Depends on Tax-deductible Gifts From Concerned Individuals Like You. Please Help If You Can.

Sign Up Here to Receive the RCC E-News and Other RCC Newsletters, Information and Alerts.