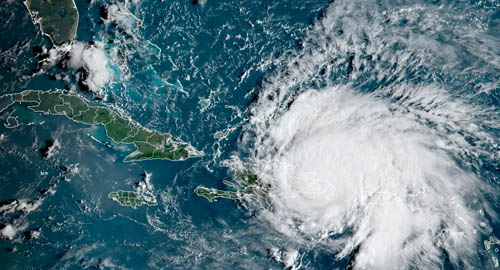 It had been a quiet summer for hurricanes on the Atlantic Coast. A suspiciously peaceful first half of hurricane season (which spans in entirety from June through November) boasted the first August in 25 years without a named storm in the Atlantic Ocean. Equally surprising, no hurricanes have yet to make landfall in the continental United States. The peace is not cause for relief, however. When it comes to this year's hurricane season, it's in like a lamb, out like a lion. As this September Observer goes to press, hurricane Fiona has just hit Puerto Rico — which suffered mightily with hurricane Maria — causing massive damage and flooding.
Growing up in Florida means that I am quite familiar with hurricanes. I vividly remember my father putting up the shutters of my childhood home for hurricane Katrina. Every summer after that, the anxiety of hurricane season loomed. Luckily, the casualties of every hurricane I have experienced have been mild, something not many Louisiana residents can say. Hurricane Katrina devastated New Orleans 17 years ago. More than 1,800 people lost their lives, and many survivors are still dealing with the trauma of evacuation, relocation, and loss. A new documentary by filmmaker Edward Buckles Jr. touches on the forgotten children of Katrina. You can watch Katrina Babies on HBO Max. The devastation of Puerto Rico and its aftermath has also been extensively documented as in the nine films presented at the 2018 International Puerto Rican Heritage Film Festival at Hunter College.
Although its beginning was fairly quiet, scientists are still expecting an "above normal" hurricane season. They predict up to 10 hurricanes this autumn. The past two years have set records in the frequency of hurricanes and the first week of September already showed signs of activity with the formation of two named storms, Danielle and Earl, even before hurricane Fiona devastated Puerto Rico. Yet, the media and policy makers still fail to make sufficient connection between catastrophic hurricanes along our shores and the growing climate crisis. Hurricanes are still treated mostly as weather phenomena. And, given their sporadic and seasonal nature, when they do arrive, they are treated more like tragedies and freakish accidents. Lulls are welcome and seem to lull the public.
Thus, incredibly, we continue to invest in energy sourcing that not only drives climate change, but then is prone to disaster because of extreme climate events. Take, for example, the proposed leasing of oil and gas drilling sites, which the RCC opposes, contained within the recent Inflation Reduction Act (IRA).
The Department of Interior's Bureau of Ocean Energy Management (BOEM) commenced a 90-day public comment period beginning on July 8, 2022 ending on October 6, 2022 on the proposed National OCS Oil and Gas Leasing Program for 2023-2028. RCC submitted written comments and provided oral testimony on September 12, 2022, urging the Department to exclude any new offshore oil and gas leases in the Proposed Program. Approving more leases (there are 10 proposed in the Gulf of Mexico and one in Alaska's Cook Inlet, despite President Biden's campaign trail promise to end offshore drilling entirely) would harm communities and marine ecosystems on the coast. One of the lesser-known implications of the plan, however, is the dangerous aftermath of hurricanes hitting (inevitable) drilling operation mishaps: oil spills. The storms' strong winds and waves not only disturb and often fracture the rigs, but also facilitate the disbursement of oil that is spilled offshore before it ever reaches land. Additionally, storms can carry oil and oil-covered debris from the water onto land. The United States saw more Category 4 and 5 hurricane landfalls from 2017 to 2021 than from 1963 to 2016. According to the New York Times, in the two weeks after Hurricane Ida, the National Oceanic and Atmospheric Administration issued a total of 55 spill reports in the Gulf of Mexico.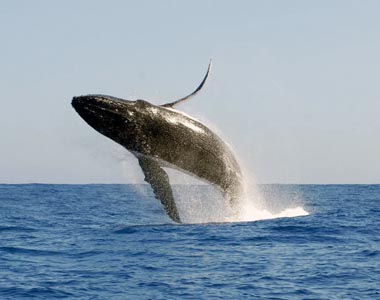 Of course, hurricanes are not the only threat to people and their environment. In this issue, you'll see that, despite Rachel Carson's best efforts, DDT is still being found of the Catalina Islands in California, while toxic chemicals, including PFAS, "the forever chemical," have been found in the oysters of Miami's Biscayne Bay.

But the news is not all bad, as scientists and conservationists are restoring oyster and mussel beds in the Delaware River and other waterways. And, new research shows that the always amazing and much-loved humpback whale is able to learn and pass along entirely new songs to other whale groups across the world's oceans!
Also be sure to check out our Events section and a perceptive review by RCC Fellow Lily Samuels from Duke University of Charles Fishman's The Big Thirst: The Secret Life and Turbulent Future of Water.
—Bella Jaramillo, RCC Assistant Director, Climate Justice
Bella Jaramillo is the co-lead of the RCC Coasts and Oceans program. She is a graduate of Florida State University and completing a Master's degree at Georgetown University.
River Cleanups Move to the Next Level Using Grasses and Oysters
In the Delaware River and other waterways and estuaries across the United States, scientists and conservationists are restoring aquatic vegetation and beds of mussels and oysters to fight pollution and create a strong foundation for healthy ecosystems.
On a recent summer morning near Camden, New Jersey, two divers from the U.S. Environmental Protection Agency hovered over a patch of sediment 10 feet below the surface of the Delaware River.
Researchers Index Climate Change Effects For Marine Species
Essentially all marine life is vulnerable to the effects of climate change.
To develop adaptation strategies, a thorough understanding of how climate change impacts individual species and ecosystems is necessary. That's why a group of researchers led by Dr. Daniel G. Boyce of the Bedford Institute of Oceanography developed an extensive index for evaluating the risks that climate change poses to marine life.
The North Carolina Marine Debris Symposium is an annual event that provides a collaborative forum for the exchange of information on recent research, infrastructure best management practices, policy development, removal projects, and advocacy that prevents plastic pollution.
Join marine debris and plastic pollution prevention stakeholders from all over North Carolina and the Southeast for three days of collaboration, networking, and solution-development.
Marine debris is a problem that continues to grow. Our waterways and oceans are constantly polluted with a wide variety of marine debris ranging from polystyrene trays and plastic bags to derelict fishing equipment and abandoned boats.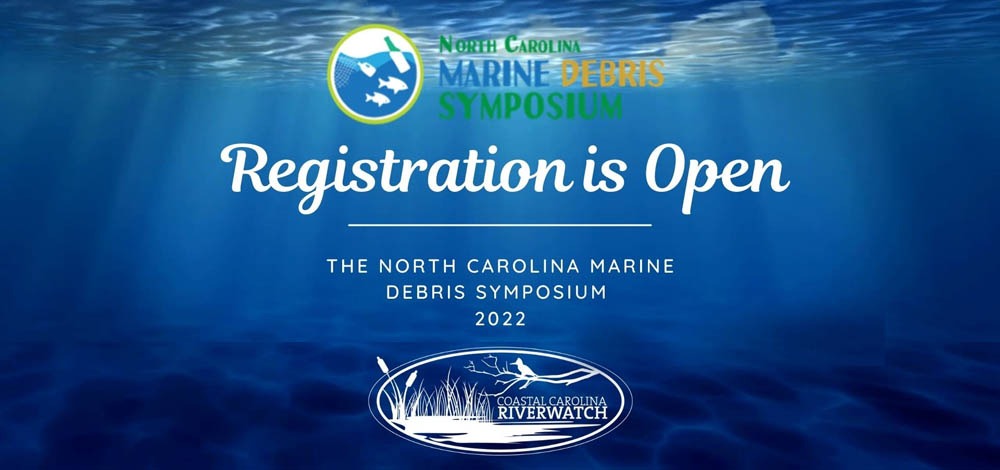 Click the image above for information, registration,
sponsorship opportunities, and the event agenda.
History of DDT Ocean Dumping Off L.A. Coast Even Worse Than Expected, EPA Finds.
After an exhaustive historical investigation into the barrels of DDT waste reportedly dumped decades ago near Catalina Island, federal regulators concluded that the toxic pollution in the deep ocean could be far worse — and far more sweeping — than what scientists anticipated. In internal memos made public recently, officials from the EPA determined that acid waste from the nation's largest manufacturer of DDT — a pesticide so powerful it poisoned birds and fish — had not been contained sealed barrels.
Toxic Chemicals Found in Oysters in Biscayne Bay Pose Potential Health Concerns
Toxic chemicals found in oysters in Biscayne Bay, Marco Island and in Tampa Bay may pose serious health issues for people and wildlife, according to a study conducted by Florida International University's Institute of Environmental Science. Mollusk contaminants such as perfluoroalkyl substances (PFAS) and phthalate esters (PAEs) were discovered in 156 oysters during research to determine if the shellfish are healthy to eat since they are found in polluted water.
The Living Breathing Ocean
Can 'ocean elevators' carry excess carbon to the deep?
Rainforests have been dubbed the Earth's lung, but like us, our planet has two lungs. The second one is the ocean. Rainforests and oceans both draw in carbon dioxide from the atmosphere, reducing the buildup of heat-trapping gas that is warming our climate. Both use photosynthetic plants to capture carbon dioxide from the atmosphere and convert it into organic carbon that the plants use to grow. But while one of these lungs relies on large trees that grow slowly over decades, the other involves microscopic organisms capable of surviving no more than a few weeks every year.
How Is Climate Change Affecting Ocean Waters and Ecosystems?
Biological oceanographer Hugh Ducklow studies the marine food web, and how it interacts with the physical properties of the oceans. Much of his work is through the U.S. Long Term Ecological Research Program (LTER), in which researchers have for decades investigated trends across 28 land and marine regions in the United States. Studies also encompass deserts, coasts, rivers, forests and grasslands. From 2012 to 2018, while based at Columbia University's Lamont-Doherty Earth Observatory, Ducklow led the Palmer Station LTER site, the base for yearly cruises through 800 kilometers of icy waters off the Antarctic Peninsula.
Warming Waters Challenge Atlantic Salmon, Both Wild and Farmed
Higher ocean and river temperatures are stressing Atlantic salmon, depriving these iconic fish of oxygen and forcing them to swim farther to find food. These climate-change pressures are also impacting salmon in ocean Whether roaming wild or enclosed in floating feedlots on the ocean, Atlantic salmon are cold-water fishes. But as the climate crisis warms the world's oceans and waterways, cold water is becoming harder to find, which means these long-endangered fish are facing perhaps their biggest challenge yet. farms, which have seen an increase in mass die-offs.
Discovered in the Deep: the Incredible Fish With a Transparent Head
The rare barreleye fish tracks its prey with extremely light-sensitive rotating eyes encased in a see-through canopy
In the ocean's shadowy twilight zone, between 600 and 800 metres beneath the surface, there are fish that gaze upwards through their transparent heads with eyes like mesmerising emerald orbs. These domes are huge spherical lenses that sit on a pair of long, silvery eye tubes – hence its common name, the barreleye fish (Macropinna microstoma).
Humpback Whales Pass Their Songs Across Oceans
Whales share songs from Australia to Ecuador, scientists have found, suggesting a remarkably fast cultural evolution.
One of the most remarkable things about our species is how fast human culture can change. New words can spread from continent to continent, while technologies such as cellphones and drones change the way people live around the world. It turns out that humpback whales have their own long-range, high-speed cultural evolution, and they don't need the internet or satellites to keep it running.
In the Mind of a Whale
How can we make sense of the biggest brains on the planet?
Brains are complex and delicate organs—and whale brains especially so. Few whales are in good condition when they beach. Fewer still are reached in time to extract the brain before it decomposes. It's the first organ to go because the sensitive tissues are pressure-cooked deep inside the dying animal's skull by body heat the whale cannot release. And rare are the people with the skills to extract and preserve them.
More Than 1.1 Million Sea Turtles Poached Between 1990 and 2020, Study Finds
Nearly all species of sea turtles are considered endangered, according to WWF. Despite this, people have continued to poach them for food, medicine and luxury goods in astonishing numbers. The first ever global assessment of illegal sea turtle hunting to consider multiple countries and regions, published in Global Change Biology Wednesday, found that more than 1.1 million turtles had been illegally hunted and killed in the last three decades.
"Water, Water Every Where and Nor a Drop to Drink" — Samuel Taylor Coleridge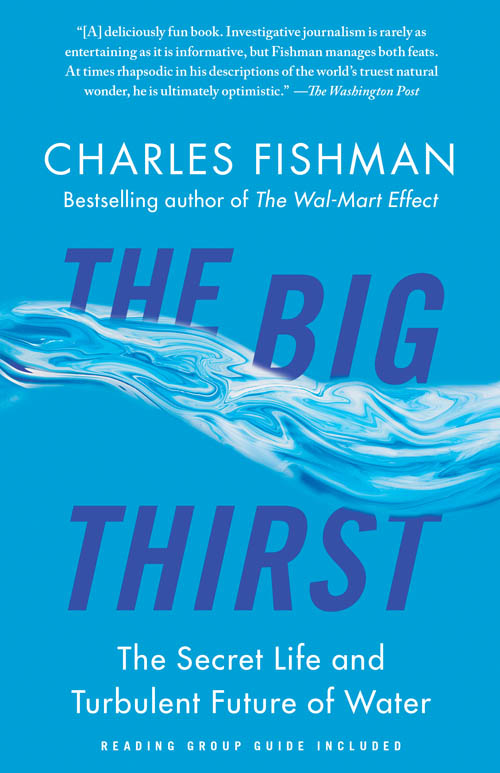 The Big Thirst: The Secret Life and Turbulent Future of Water by Charles Fishman, a three-time winner of the Gerald Loeb Award, the most prestigious prize in business journalism, plumbs the inconsistencies in our perspective on water. Fishman re-emphasizes the physical necessity of water and reveals the invisible cultural significance it has for our society. This book, much like Silent Spring and pesticides, is a call on society to drastically change the way we think about water before it's too late.

For example, Fishman discusses (almost humorously) America's absurd use of toilet water which demonstrates our lack of concern and care for something of which we seemingly have an endless supply. He explains that Americans use more water flushing toilets than doing anything else (including washing our hands). On average, a single person flushes a toilet 5 times a day, which is equivalent to 18.5 gallons. This means that every day, Americans use 5 billion 700 million gallons of clean drinking water at home for their toilets.

Fishman makes it very clear that we, as a society, are "water illiterate." The average American does not know where the water from their toilet or faucet comes from or where it goes. What becomes of wastewater? We do not see the elaborate process that goes into getting clean drinking water, nor the effect such water treatment has on our environment. Most people do not know that the largest single consumer of water is electricity, including coal, gas, and nuclear power plants. Water is everywhere; yet it is invisible to us. We expect to always have clean drinking water at our disposal. What was once 10 gallons of water used by a single person has become 100 gallons of water today.
Fishman uses these examples, along with historical data and political and economic analysis, to explain our over-estimation of water abundance and the significance of revising our perspective on water. The Big Thirst asks for individuals to give the water crisis the same concern we have given pollution, greenhouse gases, over-fishing, and plastic straws. We have taken for granted that our society is built by water, our bodies are made of water, and life is sustained by water. Fishman explains that we do not realize that water will no longer be cheap or abundant if we keep using it the way we do and warns us about the deteriorating infrastructure that will only accelerate this scarcity.
Powerfully written and incredibly informative, The Big Thirst is a must-read. Silent Spring was undoubtedly instrumental in propelling the modern American environmental movement and The Big Thirst has the same potential, calling for a "water-use revolution".
The Big Thirst: The Secret Life and Turbulent Future of Water was praised as "an entertaining and torrential flow of a book" by Nature magazine, is the winner of the Booklist Editors' Choice: Adult Book, and the bestselling book on water in the U.S. in the last 25 years.
—Lily Samuels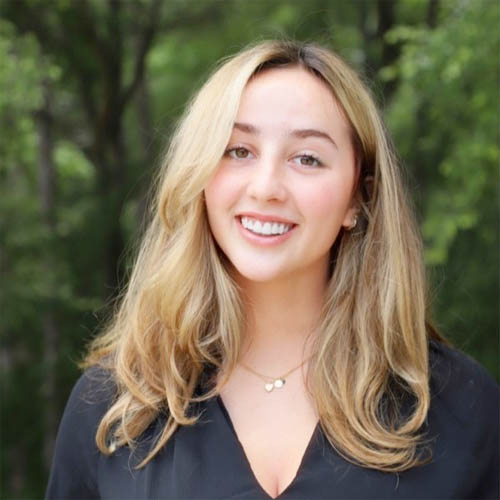 Lily Samuels – RCC Stanback Fellow
Lily Samuels is a sophomore at Duke University, intending to double major in Environmental Science & Policy and Economics with a minor in Computer Science. Lily was born in Beaumont, Texas, but has lived abroad in several countries. Moving to many different environments and experiencing many different cultures has deepened Lily's concern for global unity and developing technology for a clean future and sustainable economy.

The Rachel Carson Council Depends on Tax-deductible Gifts From Concerned Individuals Like You. Please Help If You can.

Sign Up Here to Receive the RCC E-News and Other RCC Newsletters, Information and Alerts.