While many of us have begun to swap our summer wardrobe for winter wear and prepare for the holiday season, world leaders have had their hands full this week as they congregated in sunny Sharm el-Sheik, Egypt, for the climate change summit known as COP27. It is critical that world leaders make the commitments necessary to mitigate the climate crisis before it's too late. Just a glance at the news from the world of water in this issue of RCC Coasts and Ocean Observer shows why.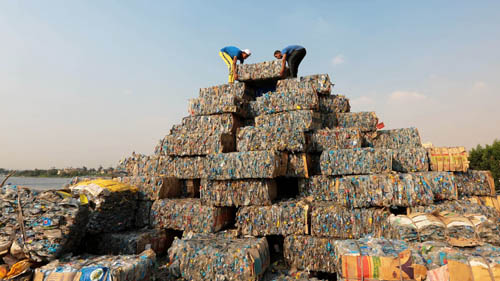 In just the last few weeks, Florida has borne the brunt of natural disasters while increasing sea level rise contributes to billions in extra damage during hurricanes. In the Gulf of Mexico, coral reefs there are in danger as ocean temperatures continue to climb. And, as far away as the Arctic, scientists have begun to worry about ocean acidification and how it could affect the rapidly changing top of the world. Another critical concern is plastic pollution. Recently, researchers found that whales ingest millions of microplastic particles a day. Activists in Egypt collected debris from the Nile and created a 33-foot-high sculpture to draw attention to this escalating problem. Something also worth noting is that Coca-Cola is one of the sponsors of COP27 this year which has angered activists. In 2021, Coca-Cola was named the world's leading polluter of plastics in and has increased its use of new plastics since 2019 by 3 percent to 3.2 million tons.
But there is good news, too. Governments have begun to discuss nature-based climate solutions, like restoring mangroves along shorelines, that are called blue carbon which scientists and advocates urge be used for the restoration of our oceans and marine ecosystems. Unlike more problematic climate technologies like carbon sequestration and nuclear power, blue carbon holds significant potential as a strategic, long-term solution to increasing CO2 emissions.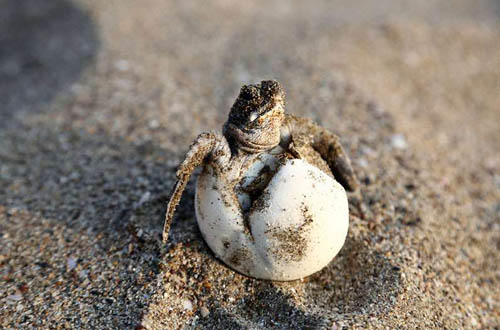 There is also more to be thankful for this Thanksgiving season. Committed and creative community members like Ximena Caminos work on huge environmental art installations such as the ReefLine — a monumental public work featuring an art-studded underwater sculpture park, a carbon-sequestering artificial reef, and a seven-mile snorkel trail running from Fourth Street in South Beach to Bal Harbour. And, blending art and tech, a team of scientists called "Nerds Without Borders" have developed a new sensor disguised as a turtle egg that could save the lives of countless baby sea turtles.
And before you put down this November issue, be sure to check out the latest book from award-winning writer Annie Proulx in our "Books" section. Proulx uses the art and power of her words to describe the beauty and mystery of swamps and what we have lost by draining such sometimes eerie but precious wetlands in the name of progress.
__________________________________________________________________________________________________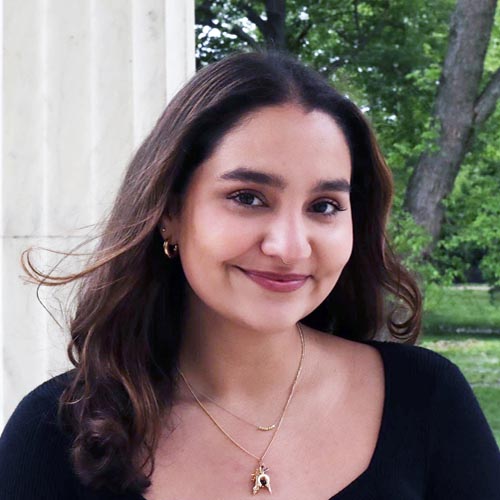 —Bella Jaramillo, RCC Assistant Director, Climate Justice
Bella Jaramillo is the co-lead of the RCC Coasts and Oceans program. She is a graduate of Florida State University and completing a Master's degree at Georgetown University.
How Centuries-old Whaling Logs Are Filling Gaps in Our Climate Knowledge
Whalers from the 18th and 19th centuries are helping 21st Century scientists on climate change. A little after 7:30 in the morning on Wednesday, December 7, 1887, in the aftermath of remarkably strong northeasterly winds, Captain William A. Martin instructed the crew of the Eunice H. Adams, a whaling ship from Massachusetts, to anchor in cerulean water roughly 24 feet deep, close to Port Royal, South Carolina. Around 9 a.m., Charles Hamilton, a desperate crew member, jumped overboard — deserting his post, with the intention of swimming to land.
A Caustic Shift Is Coming for the Arctic Ocean
Scientists have already begun to observe the ecological effects of acidifying oceans on sea life. The changes ahead may be more drastic.
Imagine, for a moment, that you are standing on a pier by the sea, grasping, somewhat inexplicably, a bowling ball. Suddenly you lose your grip and it tumbles down into the waves below with a decisive plonk. Now imagine that the bowling ball is made of gas—carbon dioxide, to be specific, compressed down into that familiar size and weight.
The Marine Lab in the Path of Fury
At the DeFelice Marine Center, researchers and staff are living, working, and adapting to climate change in real time.
As the storm first gathered strength in the Gulf of Mexico, its future path was indecipherable. Its capacity for damage, though, was clear. The water was warm and the air was thick and humid—the recipe for a potentially historic tempest. On Thursday, August 26, 2021, just hours after the system was classified as a tropical depression, Louisiana's governor declared a state of emergency: every resident along the state's coastline needed to prepare for a major hurricane.
Meet the Woman Planning an Underwater Highline
Part public housing for fish, part carbon-capture project, part art installation, Ximena Caminos's project for Miami Beach, known as the ReefLine, aims to call attention to the challenges facing the city's marine life. New York has the High Line, Miami has the Underline and, in the next few years, Miami Beach will have the ReefLine — a monumental public work featuring an art-studded underwater sculpture park, a carbon-sequestering artificial reef and a seven-mile snorkel trail running from Fourth Street in South Beach to Bal Harbour.
The Treasured Belongings Lost and Found in Hurricane Ian's Debris
Love letters. A boat. The stories behind items discovered in the rubble.
The beachfront mobile-home community had been reduced to piles of rubble. But as members of the Virginia search-and-rescue team that I was embedded with combed through the wreckage left by Hurricane Ian, small treasures were found. There were fragile items like glass bottles that somehow escaped unscathed — and sturdier ones, like ammunition scattered among the debris.
Remote Undersea Volcano Likely Erupting in Pacific Ocean
A volcano is likely erupting deep beneath the Pacific Ocean in the U.S. Commonwealth of the Northern Mariana Islands, but scientists don't know for sure because it's so inaccessible.
All indications are that the Ahyi Seamount began erupting in mid-October, the U.S. Geological Survey said Monday. The Northern Marianas are about 3,800 miles (6,115 kilometers) west of Honolulu.
From Nuclear Power to Bamboo: The Climate Solutions at COP27
As leaders gather in Egypt for the U.N. climate summit, several climate change solutions are gaining traction. But is it enough?
Homes built out of bamboo shoots. Zero-emission hydrogen fuels for cars and jets. Small nuclear reactors to power Africa. Restoring ocean mangroves to store carbon. Dozens of world leaders are gathered in Sharm el-Sheikh, Egypt, this week for the U.N. climate summit, known as COP27.
Whales Ingest Millions of Microplastic Particles a Day, Study Finds
Blue whales consume up to 1bn particles over a feeding season with as-yet-unknown impacts on health. Filter-feeding whales are consuming millions of particles of microplastic pollution a day, according to a study, making them the largest consumers of plastic waste on the planet. The central estimate for blue whales was 10m pieces a day, meaning more than 1bn pieces could be ingested over a three- to four-month feeding season. The weight of plastic consumed over the season was estimated at between 230kg and 4 tonnes.
Coke Is a Sponsor of the Climate Summit in Egypt. Some Activists Aren't Happy.
They cite recent report that says the company's production of plastics is increasing. The decision to include Coca-Cola as a major sponsor of this year's United Nations climate summit in Sharm el Sheikh, Egypt, has angered many climate activists, who cite a recent report that says the company's production of plastics is increasing. The beverages giant, which was named the world's leading polluter of plastics in 2021, has increased its use of new plastics since 2019 to 3.2 million tons, per an annual report issued this month by the Ellen MacArthur Foundation.
Divers Discover Piece of Space Shuttle Challenger Off Florida Coast
The discovery came 36 years after the shuttle exploded over the Atlantic Ocean, killing all seven crew members on board, in one of the worst accidents of the American space program. The divers for a TV documentary plunged deep into the Atlantic Ocean on Feb. 26, hoping to find a search-and-rescue aircraft that had been lost since 1945. Mike Barnette dived farther and farther into murky waters that obscured his vision, as if he were swirling inside a glass of Guinness, until his fingers touched a flat metal object.
A Baby Sea Turtle's Mad Dash For the Sea is Perilous. A Fake Egg Could Make it Safer.
A team of scientists dubbed "Nerds Without Borders" developed a sensor—disguised as a turtle egg—to predict when hatchlings head for the sea. A scramble across a narrow strip of beach is perhaps the most perilous journey in the life of an endangered sea turtle. Freshly hatched and no bigger than a mouse, turtle hatchlings emerge from sandy underground nests in the night and head for the surf. Before reaching the water they must evade hungry seabirds and poachers.
Shrimpers Join Environmentalists in Protest of LNG Terminal Expansions
A group of Lake Charles residents assembled on a flotilla of shrimp and fishing boats last week to protest the planned construction of new liquefied natural gas terminals nearby. It took place while petroleum industry executives watched from a nearby casino where they held an LNG summit.
The Louisiana Bucket Brigade, a grassroots environmental organization, helped organize the protest alongside local shrimpers and fishermen opposed to the expansion of new LNG export terminals in Cameron and Calcasieu parishes.
How Sea Level Rise Contributes to Billions in Extra Damage During Hurricanes
Sea levels have risen by about a foot along the coast of southwest Florida. That made Hurricane Ian's storm surge even more dangerous. When Hurricane Ian barreled into the coast of southwest Florida on Sept. 28, the mighty hurricane's 150-mph winds drove a massive and destructive storm surge inland. A preliminary estimate from NOAA puts Ian's damage at more than $50 billion, and damage estimates from some private insurers approach or exceed $100 billion.
Coral Reefs in the Gulf Need Immediate Action
The coral reefs in the Gulf of Mexico are in danger as ocean temperatures continue to rise. Driving the news: A study by climate scientists and marine biologists found that many regions of the Gulf and the western Caribbean Sea could reach critically warm temperatures as early as 2050, which poses a serious risk for coral survival.Yes, but: It's not too late. Reducing emissions and taking action now could delay damage and protect the areas where reefs are still healthy, according to the climate model simulations that looked at both a "business as usual" high emission scenario and a reduced emission scenario.
Book Review: The Magic of the World's Soggy Places
In "Fen, Bog, and Swamp," Annie Proulx explores the marvels of wetlands and the sobering history of their destruction.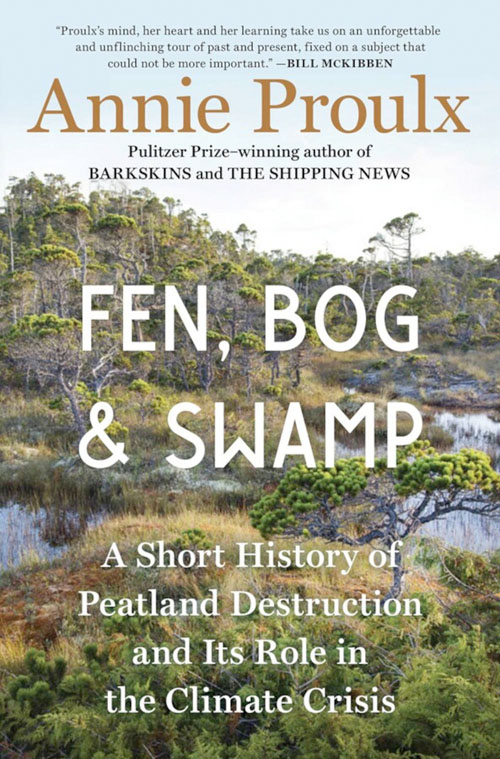 When my niece was 4 years old, I introduced her to a swamp — in a park east of Seattle on a trail for kids that was posted with a series of illustrated signs narrating a story called "Zoe and the Swamp Monster." The word, "swamp," in all its mystery, beauty, and monstrosity, was new vocabulary to her. We tromped into the dark greenery toward the sedge meadows and read Zoe's story aloud to each other, about a little girl who befriends a series of swampland animals. I also showed her how to identify bedstraw — a plant with tiny Velcro-like hooks — and attach it to her parents' clothing, much to their annoyance and her amusement. We stared at mud puddles, mushrooms, leaves, birds' nests, ferns, and willows, and searched for swampy bogeymen — though none appeared. At the end of the walk, she shouted into the trees, "I'm not afraid of you, Swamp!" It was the lesson I had hoped she'd find there.

It was also a rare moment — both the kind of kid-nature experience that is becoming scarce as everyone spends far too much time with screens, and a quiet revelation about the magic of swampy places. As Annie Proulx reminds us in her new book, "Fen, Bog, and Swamp: A Short History of Peatland Destruction and Its Role in the Climate Crisis,"wetlands are stigmatized in common language, stories, and rhetoric. Quagmires and morasses, for instance, should be avoided.
Such aversion is partly warranted, based on the memories of generations past who suffered from malaria (spread by mosquitoes that inhabit moist places) or from the unhappy experiences of European-American settlers who knew neither how to navigate easily through nor live comfortably within vast areas of peat and muck, fish, and birds. "Drain the swamp," was Reagan-era rhetoric before Donald Trump revived the phrase during his 2016 campaign. Read more

The Rachel Carson Council Depends on Tax-deductible Gifts From Concerned Individuals Like You. Please Help If You can.

Sign Up Here to Receive the RCC E-News and Other RCC Newsletters, Information and Alerts.