For many of us, the prospect of a new year means endless resolutions- exercising more, spending more time outdoors, or picking up a new hobby. We are all striving to be the better version of ourselves. Perhaps 2023 will be the time to adopt a more eco-friendly, sustainable lifestyle. UC Irvine post grad students are making it easier for folks who want to do just this. A new zero-waste market has opened up in Irvine with natural and organic pantry staples and health foods in bulk, allowing customers to take home their wares in jars or paper bags without creating additional plastic waste. For others, perhaps this is the year we limit our shopping on Amazon. A new report by Oceana found that plastic packaging waste from Amazon increased to 709 million pounds globally in 2021.
But, of course, major changes in policy are needed to preserve and protect the vast majority of our blue planet that is ocean. It is filled with remarkable creatures we rarely see; its endless coastal edges home to a significant swath of us homo sapiens.
The combination of personal commitment and action, along with government regulations, laws and treaties is essential to environmental protection and progress. And there has been much for the Observer to report on.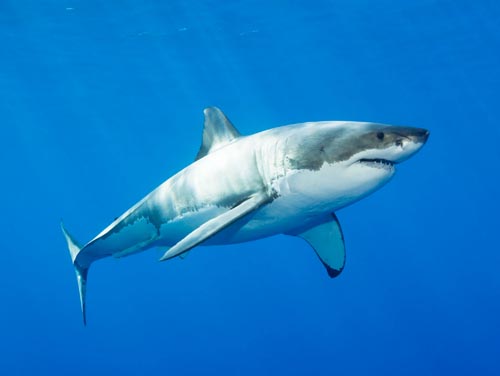 This month, the world's fifteenth Convention on Biodiversity Conference of the Parties (COP 15) convened in Montreal, Canada to negotiate a global biodiversity framework, including oceans, that could help arrest the biodiversity crisis. And even in the somewhat disappointing climate COP27 in Sharm al-Sheikh, the U.S. announced a number of important ocean initiatives. Important new research has also found that whales could play a vital role in carbon sequestration. Sharks also play a vital role, so it was very good news that the House and Senate passed legislation that prohibits the sale of shark fins in the U.S. Additionally, Senator Sheldon Whitehouse (D-RI), co-founder of the bi-partisan Senate Oceans Caucus, was able to get a series of major ocean provisions that he had sponsored passed as part of the FY2023 National Defense Authorization Act (NDAA). The bill will accelerate maritime technology innovation, improve ocean and coastal mapping, protect marine mammals, and harden our defenses against pirate fishing, among other important provisions. When the new Senate is sworn in in January, ocean advocates are thrilled that Whitehouse will become the Chair of the powerful Senate Budget Committee where this ocean champion (who is married to a marine biologist) will be able to hold hearings, review and adjust all Senate legislation, and more. So, 2022 is ending on a rising tide of hope, with the chance to see many personal and policy resolutions on the ocean and climate come true in the new year. Thank you for your caring and advocacy that keeps such hope alive. Meanwhile, if you are looking for perfect last minute holiday gifts for the young future environmental leaders in your life, check out our "Books" section for 12 coastal-themed books to help kids grow their understanding and their empathy.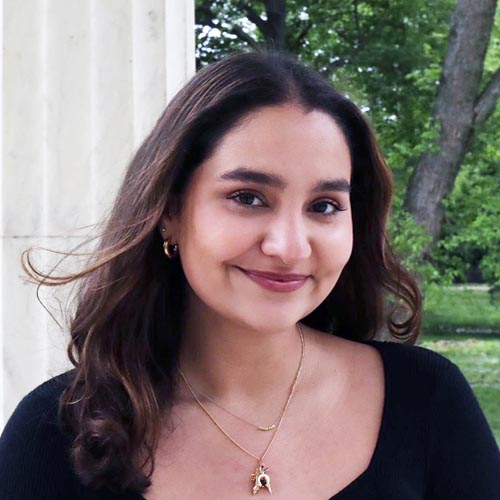 —Bella Jaramillo, RCC Assistant Director, Climate Justice
Bella Jaramillo is the co-lead of the RCC Coasts and Ocean program. She is a graduate of Florida State University and completing a Master's degree at Georgetown University.
The Lobster Trap
The plentiful catch that brought wealth to fishing families is at risk, as climate change warms the Gulf of Maine. A way of life is on the line, but lobstermen can't, or won't, imagine another. A hard rain falls all around Johnny McCarthy, beading across the sprawling deck of his brand-new lobster boat, as he steers around the hidden threat of Folly Ledge through an ink-black night and into his home port. His journey this midsummer night is momentous: a maiden voyage on the boat he's always dreamed of, from the boatyard where her hull took final shape to the harbor where their fates will be made together.
Senator Whitehouse Secures Major Oceans Policy Wins in NDAA
Provisions in must-pass defense bill will boost the blue economy, improve marine health, and enhance understanding of our oceans. U.S. Senator Sheldon Whitehouse (D-RI) released the following statement today on the inclusion of several major oceans provisions in the FY2023 National Defense Authorization Act (NDAA). The defense bill will accelerate maritime technology innovation, improve ocean and coastal mapping, protect marine mammals, and harden our defenses against pirate fishing, among other important provisions.
Coastal Restoration Firms Show Off Living Shoreline Tech
To keep up with how the shoreline stabilization industry is evolving, a team of shoreline restoration specialists during its recent meeting invited a handful of companies to talk about their proprietary techniques to build the alternative for hardened bulkheads and seawalls.
Living shorelines are made of materials such as salt marshes, sand, rock or oysters, and are a natural barrier for estuaries, bays, tributaries and other sheltered shorelines.
The Next Wave of Ocean Conservation
California has the power to lead, but must raise ambition.
As advocates, decision-makers or leaders, we focus on affecting positive change for the future. An important component of future progress, however, is reflecting on what we've done and using those lessons to set the path forward. The world's fifteenth Convention on Biodiversity Conference of the Parties (COP 15) convenes in Montreal, Canada this week to negotiate a global biodiversity framework that could help arrest the biodiversity crisis. Countries will negotiate language for Target 3, which will set global standards for ecosystem conservation.
The Missing Mammal That May Have Shaped California's Kelp Forests
Researchers claim that the behavior of a massive extinct herbivore, the Steller's sea cow, might inform conservation efforts of threatened ecosystems today. The Steller's sea cow, an extinct relative of the manatee, could grow to five tons and 25 feet long and roamed the coastal waters of the northern Pacific Ocean. Although they were named for him, Georg Wilhelm Steller, a German zoologist who observed the animals between Asia and North America in 1741, described them as something like seaweed-and-kelp gluttons.
Fed Up With the Ocean's Plastic Problems, UC Irvine Post-grads Open Zero-waste Market
Environmental scientists predict that oceans will contain more plastic, pound for pound, than fish by the year 2050.
Jessica Walden and Chris McGuire, doctoral students in UC Irvine's Department of Earth System Science, have seen this trend firsthand in their oceanographic studies of the Atlantic and Pacific, where the water samples they collect are replete with microplastics.
Amazon's Plastic Packaging Waste Grew 18% in 2021, Report Says
The retail giant says it generated 214 million pounds of plastic waste last year. An advocacy group says it produced three times as much.
Plastic packaging waste from the online retail giant Amazon ballooned to 709 million pounds globally in 2021 — equivalent to the weight of some 70,000 killer whales — according to a new report published Thursday by the nonprofit Oceana. That's an 18 percent increase over Oceana's estimate of Amazon's plastic packaging for 2020.
To Keep Florida Economically Viable, the State's Leaders Should Establish an Upper Limit to Sea-level Rise
Florida is in the crosshairs of climate disruption and that gives it a powerful platform to promote efforts to cut carbon emissions. Did you know that Florida has already experienced one foot of sea-level rise since the 1970s, and another foot is expected by mid-century? Floridians see it happening: sunny day flooding, beach erosion, and record-setting storm surge that wipes out communities from more powerful, slower moving hurricanes.
US Pacific Territories and the America the Beautiful Initiative Can Deliver Ocean Climate Solutions
The U.S. Pacific territories are vast—combined, their ocean areas are nearly twice the size of Alaska—and they are home to some of the world's largest marine protected areas. This region will be critical for achieving the Biden administration's goals to combat climate change, protect 30 percent of lands and waters by 2030, and ensure access to nature for all Americans.
Melting Ice Created the Perfect Storm For a Rapidly Acidifying Arctic Ocean
Melting sea ice may evoke images of polar bears stranded on shrinking floes or dramatically collapsing ice shelves. But according to a study published recently in the journal Science, ice melt is triggering another ecological threat: a drastically acidified Arctic Ocean. This has diminished access to key chemical building blocks for organisms that call the Arctic home, potentially disrupting the entire food web in this region.
Coastal Researchers See Potential in Capturing Ocean Energy
The federal government recently announced new offshore wind energy lease areas off the North Carolina coast, but for Dr. Mike Muglia, assistant director for science and research with the North Carolina Renewable Ocean Program at the Coastal Studies Institute, there is tremendous additional potential for power generation in the ocean's waters. Much of Muglia's research focus has been on how ocean currents can be harnessed, and he said the potential is huge, and while the obstacles are big too.
The Arctic Is Becoming Wetter and Stormier, Scientists Warn
In their annual assessment of the region and its climate, researchers highlighted new signs of a huge transformation underway. As humans warm the planet, the once reliably frigid and frozen Arctic is becoming wetter and stormier, with shifts in its climate and seasons that are forcing local communities, wildlife and ecosystems to adapt, scientists said Tuesday in an annual assessment of the region. Even though 2022 was only the Arctic's sixth warmest year on record, researchers saw plenty of new signs this year of how the region is changing.
NOAA to Launch Major Advancement in Seasonal High Tide Flooding Predictions
In 2023, NOAA plans to unveil a new model to more accurately predict when and where high tide flooding will likely occur up to a year ahead of time. This new information will help coastal communities better prepare and respond to potential flooding days to help lessen possible impacts from climate change. NOAA scientists detail the effort in a peer-reviewed journal article published in Frontiers in Marine Science. NOAA's National Ocean Service plans to implement the model by the end of 2023.
Climate Change: Whales Could Be an Important Carbon Sink, Say Scientists
A study by scientists at the University of Alaska Southeast suggest protecting whales is not only is a win for biodiversity loss but could also help sequester more carbon. New research suggests whales could be an important part of that plan. Whales may be the largest living carbon pool in the ocean, and are part of the marine system that is responsible for storing 22 per cent of Earth's total carbon, according to a report Thursday in the journal Trends in Ecology and Evolution.
U.S. Announcements on Ocean-Climate Action at COP27
On the occasion of the "Oceans and Coastal Zones" thematic day at COP27, the United States highlights the following ocean-climate action. Launching the Green Shipping Challenge: Following President Biden's call to action at the June 2022 Major Economies Forum, the United States and Norway launched the Green Shipping Challenge at COP27, with more than 40 major announcements from countries, ports, and companies on the actions they are taking to help align the shipping sector with the goal to limit global temperature rise to 1.5º C.
UN Biodiversity Conference (COP 15)
7-19 December 2022 in Montreal, Canada, governments from around the world will come together to agree on a new set of goals to guide global action through 2030 to halt and reverse nature loss.
Nature is critical to meeting the Sustainable Development Goals and limiting global warming to 1.5 degrees. Adoption of a bold global biodiversity framework that addresses the key drivers of nature loss is needed to secure our own health and well-being alongside that of the planet.
"Earth's Beating Heart": 12 Coastal-Themed Books to
Help Kids Grow Their Understanding and Empathy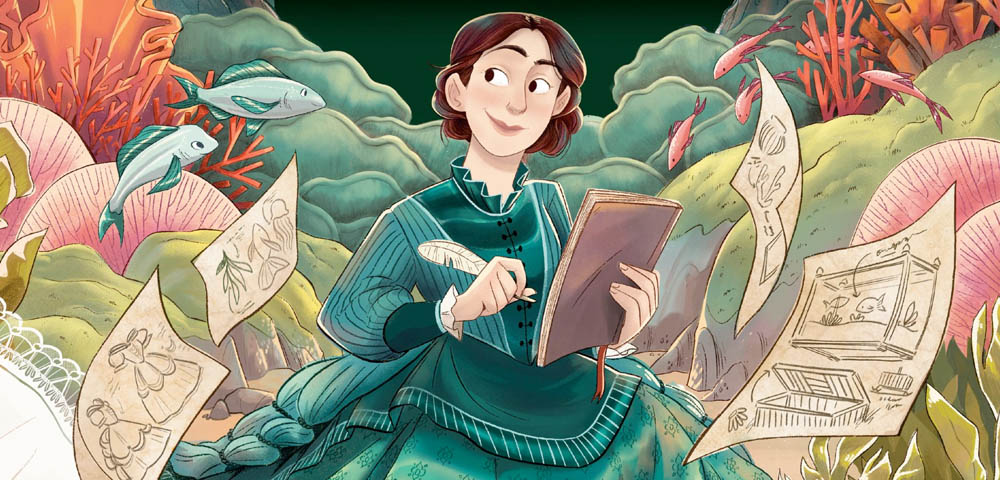 From the Arctic to the Antarctic and from the smallest bioluminescent organism to the biggest whales, this season's selections take readers through the world's oceans and introduce them to a range of incredible species.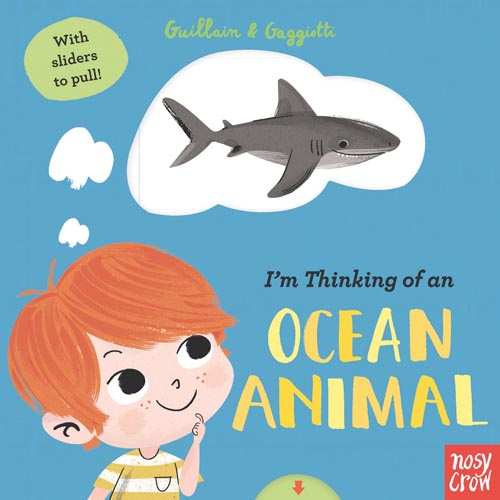 For the past several years, when I've asked my kids, now nine and 11, what they did at school on any given day, they've responded with a similar refrain:

"We played Prodigy in math."
"We watched TV while we ate lunch."
"We made iMovies in language arts."

In other words, screens, screens, and more screens.
It's no secret that screen time is increasing in schools, often at the expense of story time. And while the results of the research into the potential benefits and harms of technology in the classroom are all over the map, the evidence of the extensive benefits of reading is indisputable.

Not only does reading improve kids' cognitive development, literary skills, concentration, and creativity, it also helps them gain a deeper understanding of the world, develop empathy for others, and build stronger bonds with the people with whom they read.
With kids often reading less in schools, it's more important than ever to encourage them to pick up books at home, especially titles about important topics like the ocean, which, as author Rochelle Strauss puts it, is "Earth's beating heart."
To get you started, here are 12 new coastal-themed children's books to captivate readers of all ages.

The Rachel Carson Council Depends on Tax-deductible Gifts From Concerned Individuals Like You. Please Help If You can.

Sign Up Here to Receive the RCC E-News and Other RCC Newsletters, Information and Alerts.